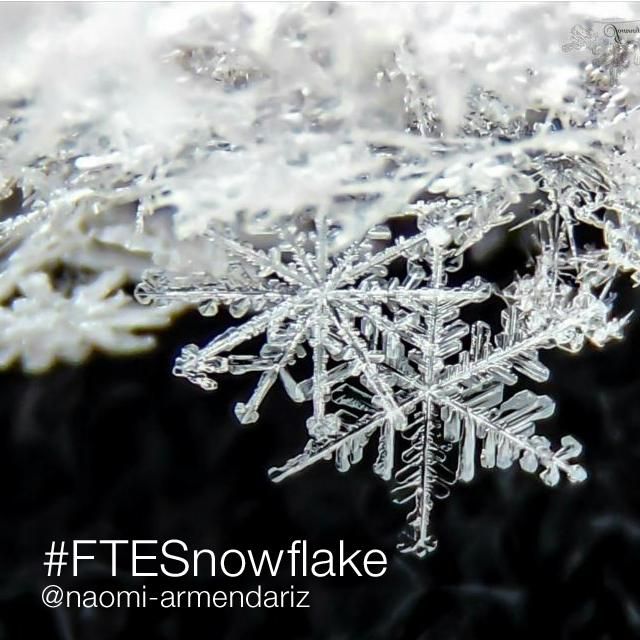 They say that no two snowflakes are alike… But in this week's #FreeToEdit Contest, we want no two images of snowflakes to be alike! That's why we're asking you to take Naomi Armendariz's (@naomi-armendariz) up close and personal snowflake shot to the next level by adding your own touch.
There's a lot you could do with this to highlight the crystalline complexity of snowflakes. A great idea might be creating a double exposure image to superimpose a silhouette onto the shot. Or you could add a Lens Flare to put some twinkle in the scene. Whatever you decide to do, submit your image using the hashtag #FTESnowflake so we can find you—don't miss your chance to win!
How to Enter the Contest
Find the #FreeToEdit Contest image on the official @PA account. Edit the image (or open it in the photo editor, save it, and use it in one of your own designs). Share the edited image with the hashtag #FTESnowflake. The Contest starts today (Thursday, December 17th) and ends at 2:59AM EST on Monday, December 21st.
The Contest and its rules are live in the Contests tab in the PicsArt app. #FreeToEdit Contests will happen every week.
How to Vote
Vote for your favorite drawings in the Contests section. All entries will be displayed randomly. Voting begins at 3:00AM EST on Monday, December 21st and ends at 2:59AM EST on Thursday, December 24th.
Contest Winners
The images with the most votes win. Additional winners will be chosen by a special jury.
Have questions? Write to us at contest@picsart.com.