It's back to school time and we're getting ever closer to the start of high school football season. If you've ever wondered how to best capture the intensity of this popular game, you'll find all the necessary tips and tricks here. Just because these aren't professional athletes doesn't mean they don't play hard. In fact, some of the best contests I've ever photographed were at the varsity level. Grab your camera and head to the sidelines.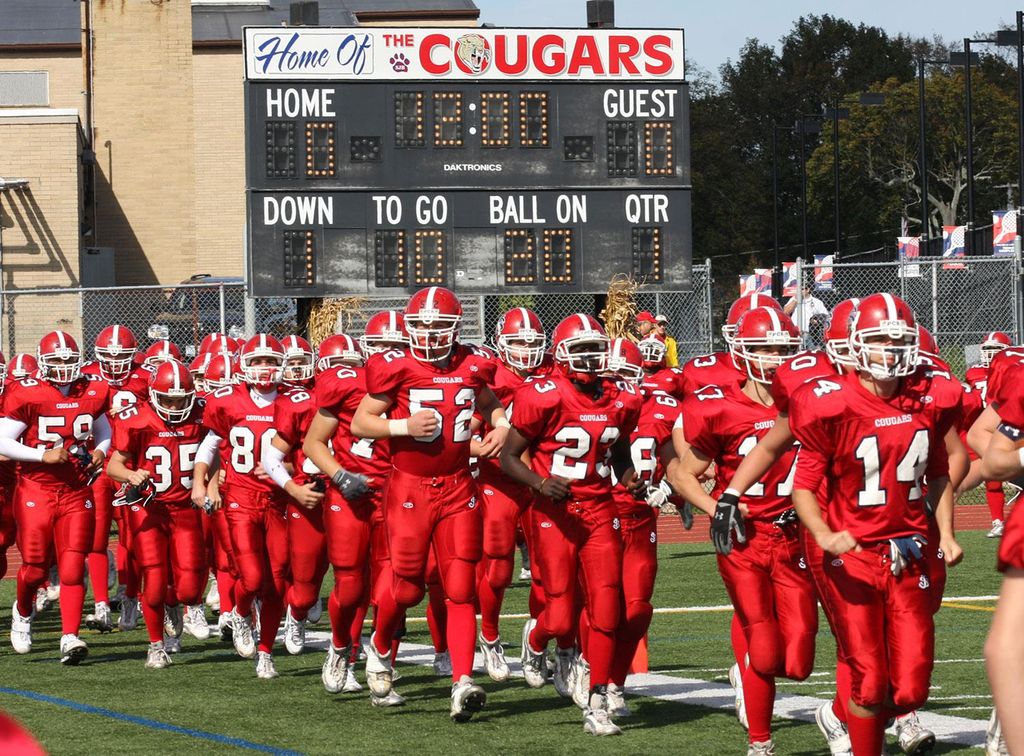 1) Even if you're restricted to the bleachers, it's possible to capture frame filling action shots. Perhaps the most helpful piece of equipment for this kind of photography is a longer lens. With a telephoto zoom between 70-300mm, you can cover the entire field from your seat. Bring a few business cards as people in the stands will most definitely ask what you're doing. They may even ask you to focus on a player they know. Bring a small notepad to jot down jersey numbers.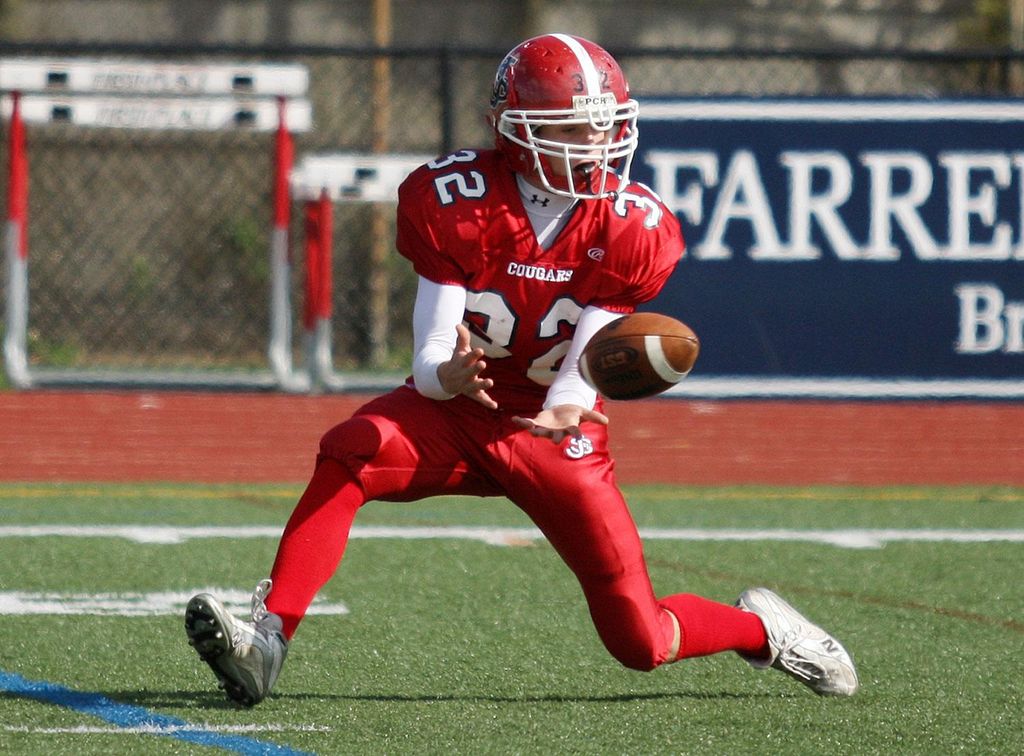 2) Here is a cheat sheet to get you started with the proper camera settings. Choose a fast shutter speed between 1/500 and 1/1000. This will be quick enough to freeze the jarring tackles and mud flying out of cleats. As a bonus, these types of fast exposures eliminate the need for a tripod. The shutter is open for such a short time that camera shake is nearly impossible. Considering you'll be in a crowded area, this can actually work to your advantage.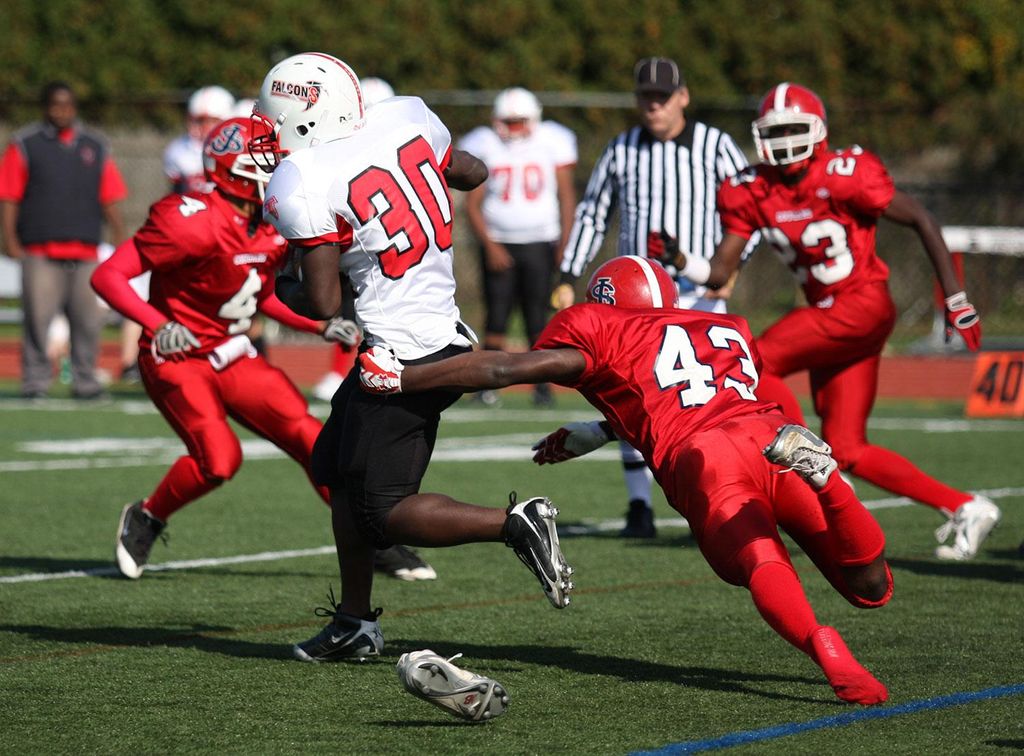 3) Set your lens to the widest possible aperture. Depending on your specific gear, this will likely fall between f2.8 and f5.6. This works to throw the background out of focus, bringing full attention to the players. You don't want the cars or houses in the distance to distract from the action. In addition to creating a shallow depth of field, a wide aperture lets in a great deal of light. This is helpful for making a proper exposure even on poorly lit fields.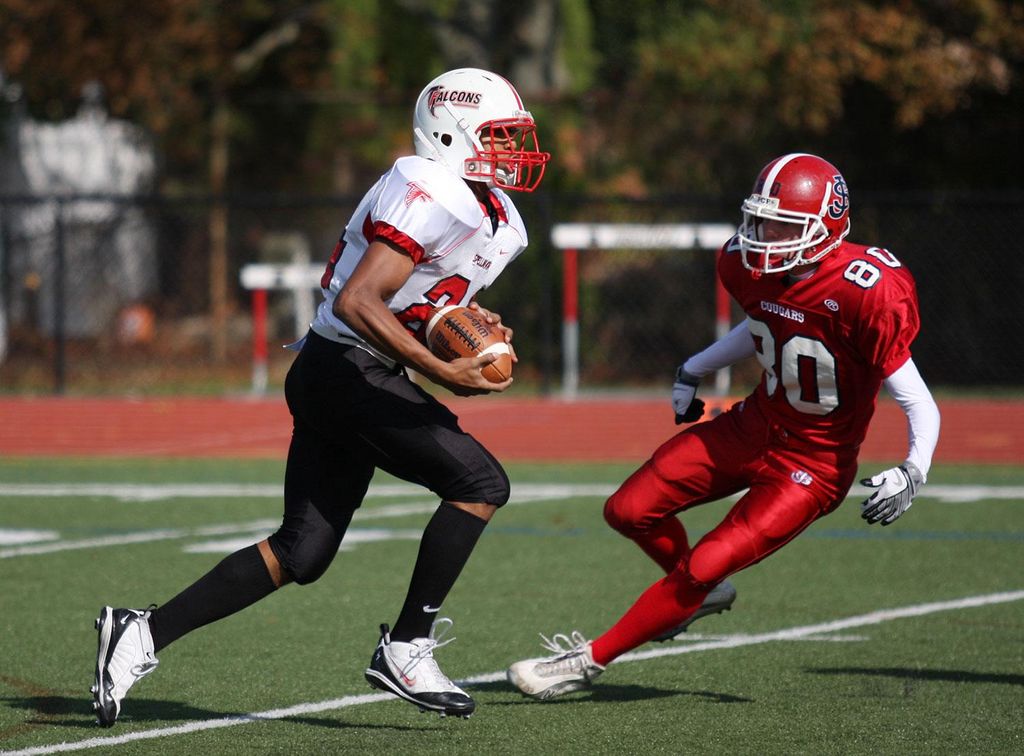 4) Your ISO will vary, but I routinely find myself at about 800. If it's a bright sunny day, the number can be decreased from 100-400. For night games however, you'll be better served by ISO 3200-6400. Should it be a day of mixed sun and clouds, try using the Auto ISO mode. This can also be convenient when part of the field is in the shade, and the other is in full sun. There will always be variables for photographers t recognize and adjust to. Having said that, the best settings for photographing football are 1/1000, f2.8, and ISO 400.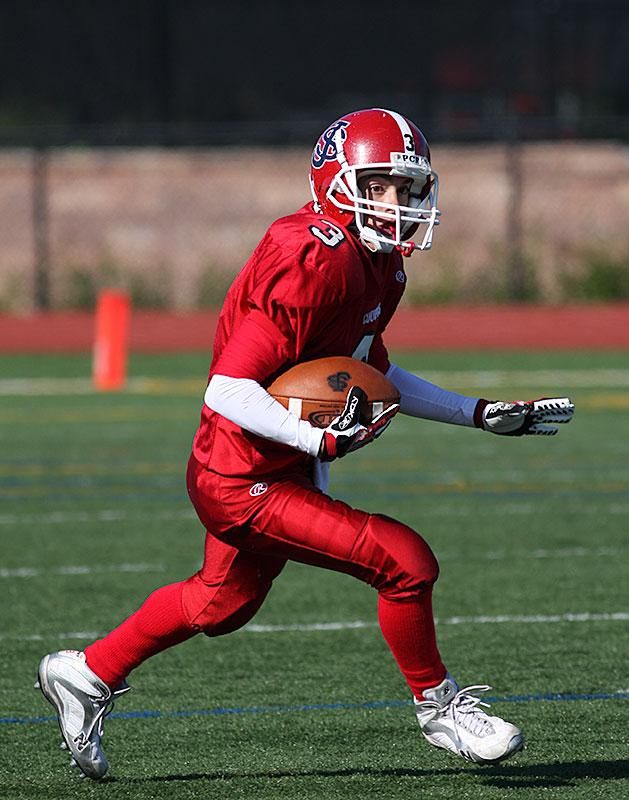 5) There are also a few changes you can make that will allow your camera to perform better. Change the burst mode from "single shot" to the continuous high speed option. This offers more frames per second to capture even the fastest of action. Then, set the focus mode to AI Servo which tracks moving subjects as they pass in front of your lens. Finally, keep the focus settings simple, opting for the single center focus point rather than any of the outer points.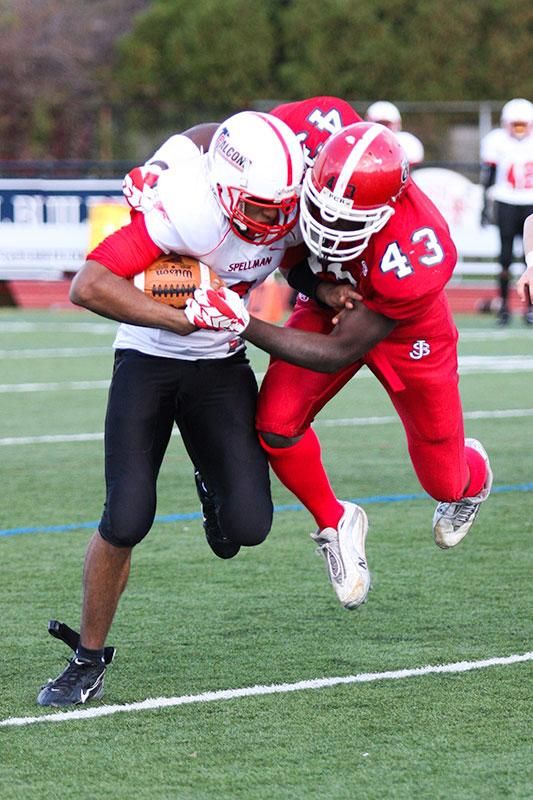 6) Outside of these technical details, there is something else that will improve your ratio of keepers. The trick is to simply watch the game while you photograph it. If you notice the running back is having a tremendous performance, you can focus on him when the team nears the end zone. Chances are, he'll receive the ball to attempt a touchdown run. Little details like this can give you an advantage over the competition.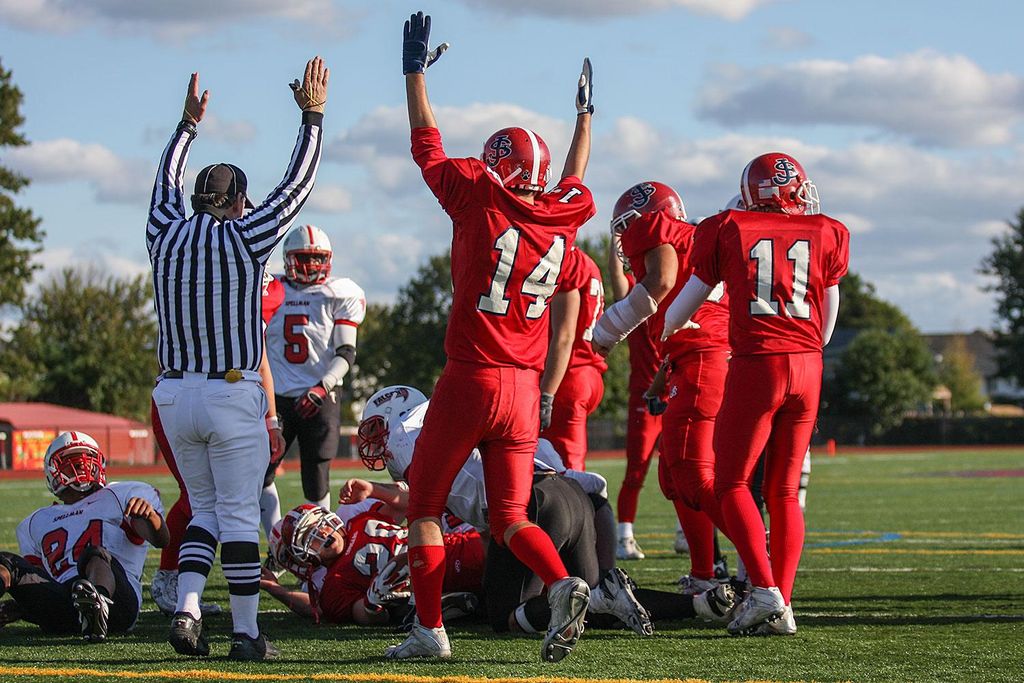 For the extra point, my bonus tip is to avoid deleting images during the course of the action. Considering the quick pace of a football game, it's easy to miss an important moment if you're looking down at your LCD screen. Keep shooting all the way through the play, and catch the team celebrating after the touchdown. Then turn your camera to photograph the opposing players reaction. This kind of detailed coverage can make your photography really stand out.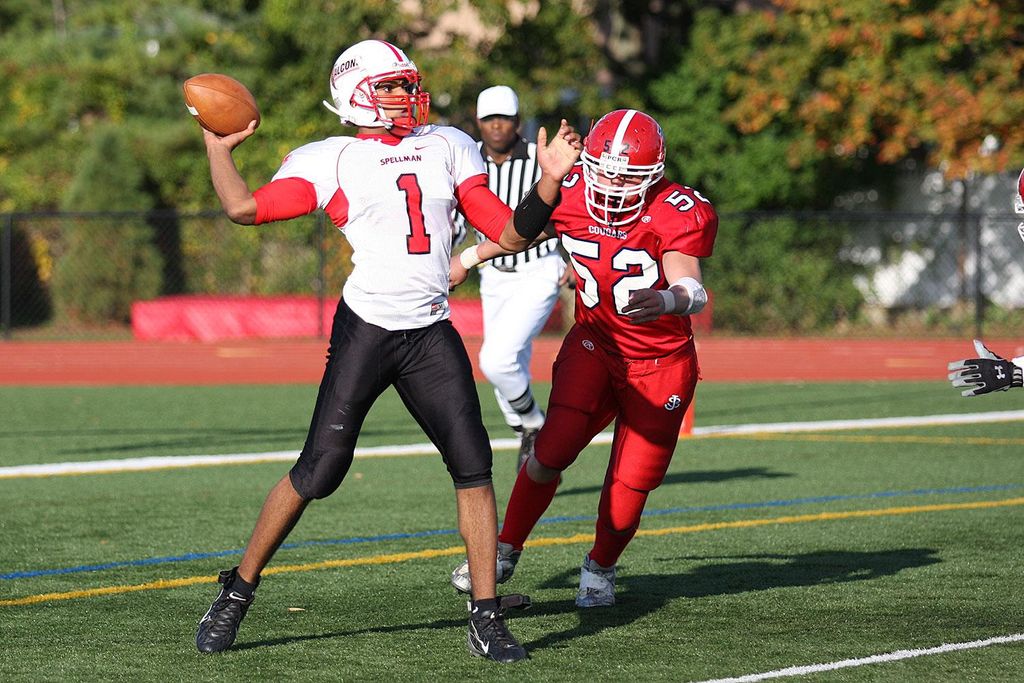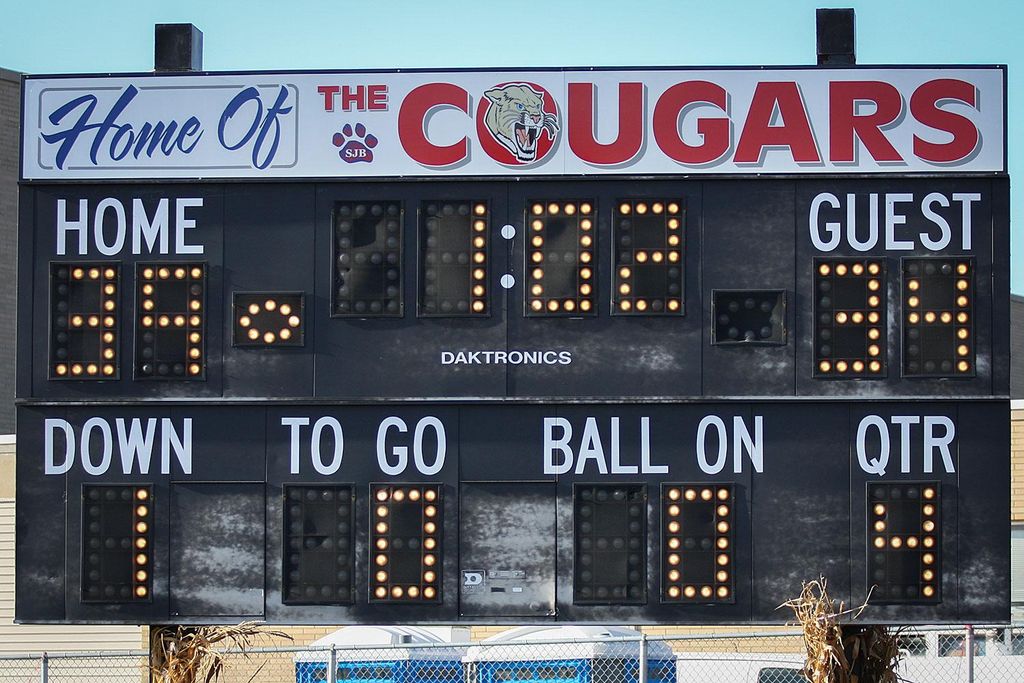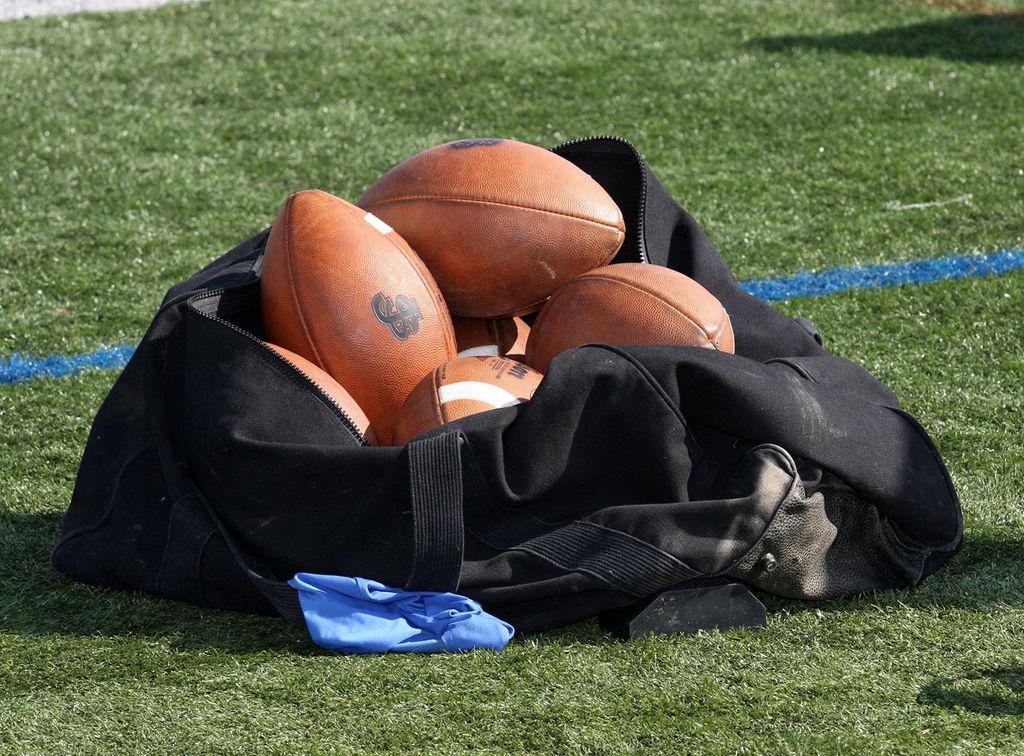 Photos and Text by Chris Corradino