Susan Wright is a professional photographer based in Rome, Italy, whose career has spanned two decades. It began in Australia shooting travel images for the State and Federal Government Tourist Bureaus, but in 2003, when she arrived in Italy, she fell in love with it and has since made it her home.
For her photography, she has traversed the many corners of Italy to develop a deeper appreciation, understanding and love for the culture and its incredible diversities and complexities.
Susan works on assignments for press and commercial clients in all regions of Italy and throughout Europe. All her images are available for license through her Italy Stock Archive. Her clients include: Smithsonian Magazine, Discovery Magazine, Travel + Leisure Magazine, Italianicious Magazine, Bean Scene Magazine, Voi Tutti Magazine, Unesco World Heritage Centre, Australian Conservation Foundation, Australian Geographic Magazine, Australian Tourism, Sydney Morning Herald, Good Weekend Magazine.
We interviewed her and asked her about photography and, of course, Italy.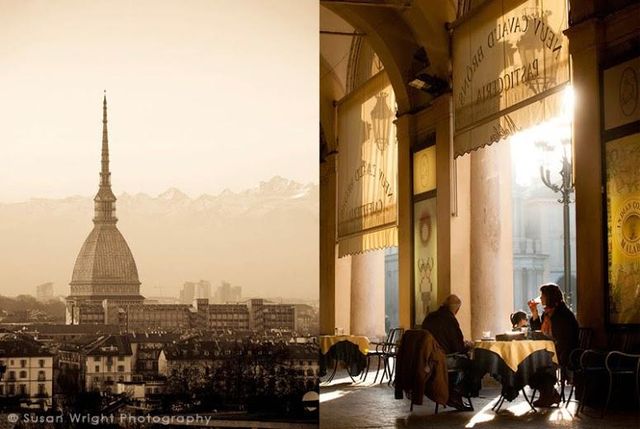 How did you first get into photography?
I grew up on a farm in regional Australia, so I spent a lot of my childhood, drawing and painting, mostly people and places. I discovered photography and found it a much more interesting and exciting medium to work in.
I was inspired by some of the masters; Ansel Adams, Robert Mapplethorpe, Annie Leibovitz, Patrick Demarchelier, Henry Cartier Bresson, Edward Weston, Max Dupain (Australian) to name a few. I bought a Bronica 6×6 medium format camera and experimented with black and white film and developed photos in a dark room that I had set up in my laundry.
When I was 23 I embarked on a 2 year world adventure and thus began my love and passion for travel photography. I travelled with a Mamiya 6×4.5 medium format camera with 2 lenses and shot only colour transparency film. Which was great training I have to say, in learning the fundamentals about light and exposure, as there was no room for error with transparency film.
Today I am only shooting in digital for practical reasons, but I still believe that film has a quality far superior to digital photography. I admire and respect photographers who are still working in film and making this a financially viable business option.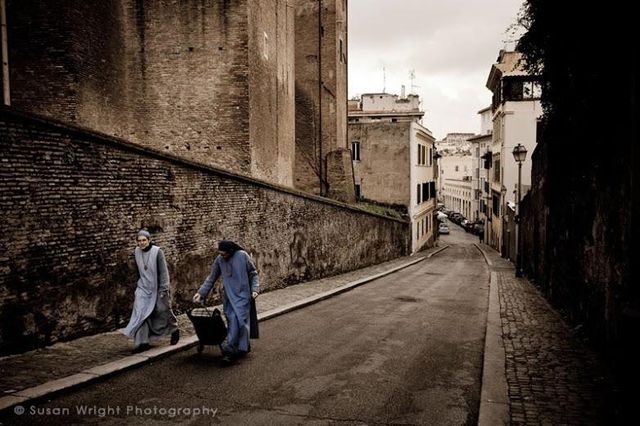 How did you arrive in Italy?
I came to Italy in 2003 for an international photographic conference. At the time, I had a position for the state government in Australia as a photographer, shooting many subjects that were not really very inspiring to me. Although I loved the fact that I was provided with amazing equipment, studio and darkroom, I was not feeling inspired inside. I had lost my creative spark.
I arrived in Italy and the creative juices began to flow. I was so incredibly inspired by the light, the scenery, the people, the culture, the history the general vibrant ambience. I knew without a doubt, that I had to follow this source of inspiration as a positive step forward for my artistic and creative fulfilment and for my career overall. It was a very scary step to quit my well paid government position, but I knew without a doubt, as an artist, I had to take that step.
What was it about Italy that made you stay?
I have been living in Italy for 10 years now and I have quite a good understanding of the culture, the geography, the people as well as speaking the language. This has proven to be a valuable asset in my work for my foreign clients.
But above all, it would be because I am continually inspired, amazed, mesmerised, intrigued and enchanted by this country and the culture. Although I love and miss the easy going lifestyle (and the beaches) in Australia (and more importantly, my family and friends), Italy is the fuel that drives my creativity.
Italy speaks to my soul!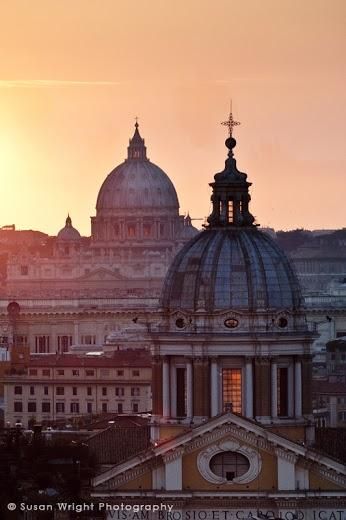 Do you schedule certain times when you want to go take photos? What is your photography routine like?
I find that much of my time now is focused on being a business owner and managing a growing business, rather than just being a 'photographer' as such, so I have less hours now for taking photographs.
When I am not travelling for work, I would say that most of my time would be sitting at my computer, either researching, emailing, post production, marketing and keeping up to date with latest trends in the industry. The actual shooting part of my routine would amount to about 20% of my time.
Do you have any advice on photographing strangers?
This is a good question and many photographers approach this subject in different ways. I know of photographers that arrive in a destination on an artistic mission to capture as much as they can in a short space of time, so they fire away at anyone and anything, as quickly as they possibly can. While this may work for some, I tend to prefer to capture a more intimate feel in a portrait or landscape, which of course requires more time.
When photographing people, I prefer to start up a conversation before aiming and firing the shutter. Italians in general, are very warm, open, passionate and friendly people. This makes photographing 'strangers' as such a whole lot easier!
Where possible, I like to introduce myself and say hello and then start up a conversation about the place or person. This is not only fun, but it opens a door so to speak and a connection with that person, which really can be conveyed in a portrait, through very subtle body language and expression. Even if you do not speak the language, it is important to establish some sort of friendly rapport with your subject before you take photographs.
If you are photographing a person at work for example and a 'connection' is not as essential, I would still ask if it would be ok to take some photos. It shows respect and people appreciate that and you make it easier for the next photographer who may pass by wanting to take photographs.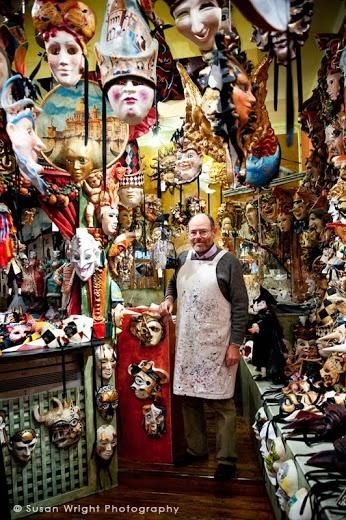 Are there any special moments that come to mind where you felt really lucky to have a camera in your hands?
I would say that there are many moments that I had wished I had a camera in my hand!!
Perhaps when I was on assignment in Sicily for a magazine editorial and I was photographing a beautiful vineyard near Palermo. It just so happened that a rainbow had formed right over the residence on the vineyard! I was with the agronomist at the time, when we turned the corner and there it was! I quickly jumped out of the car and took the shot. The image ended up being the opening double page spread for the article.
Can you think of a specific moment you captured that best represents "only in Italy"?
Well it would have to be a food related image as Italy is so synonymous with food! Perhaps one of my favourites would be of a chef walking down a street in Palermo with a huge big grin, carrying his freshly baked Sfincione, which is the local street food in Palermo. This to me really captures the heart and culture of the people, food and lifestyle, which I believe is more evident in the south of Italy.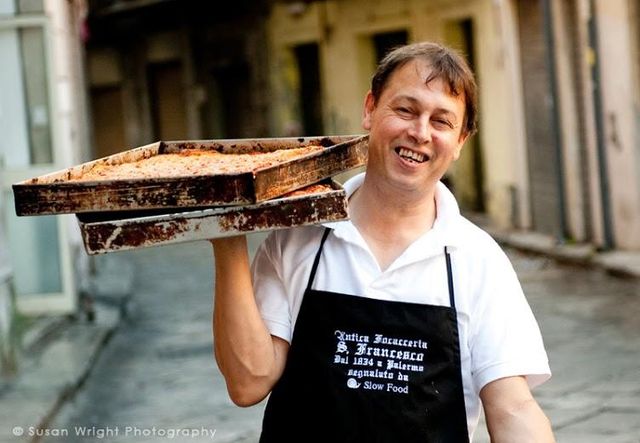 What is your favorite spot in Rome that most people would not have heard of?
There is a saying in Italian – 'Roma non basta una vita' which means that one lifetime is simply not enough to see and appreciate all that Rome has to offer. It is so true and even in the 10 years since I have been living here, there are still many places that I have on my list to see!
One of my favourite places would have to be the Via Appia Antica Archeological and Nature Reserve. It is a 19km stretch of ancient stone paved road dating back to 312BC and is lined with ancient ruins, tombs, sculptures, wildflowers, olive groves and sheep grazing in the fields.
What is your favorite city in Italy?
My favourite city in Italy, is by far Rome, but I also love Venice, Palermo and Torino.
What is the most beautiful view you ever captured in Italy?
There have been countless views in Italy that have taken my breath away, so it is hard to narrow it down to just one!
Venice is like a work of art, so many times you feel spellbound by the visions that appear before you! It is no wonder that artists, poets, authors and musicians have been drawn to this city for centuries.
Also, the views, architecture terrain and sea on the Amalfi Coast are simply spectacular.
Having spent more time taking photos in Rome, I would have to say that the sublime view from the penthouse apartment of the Hotel Hassler Roma was truly breathtaking!
I shot a photo from this balcony on a winter's day as the rich sunset was illuminated in the ancient glass window panes of the cathedrals. It is hard not to fall in love with a city like Rome in these moments!