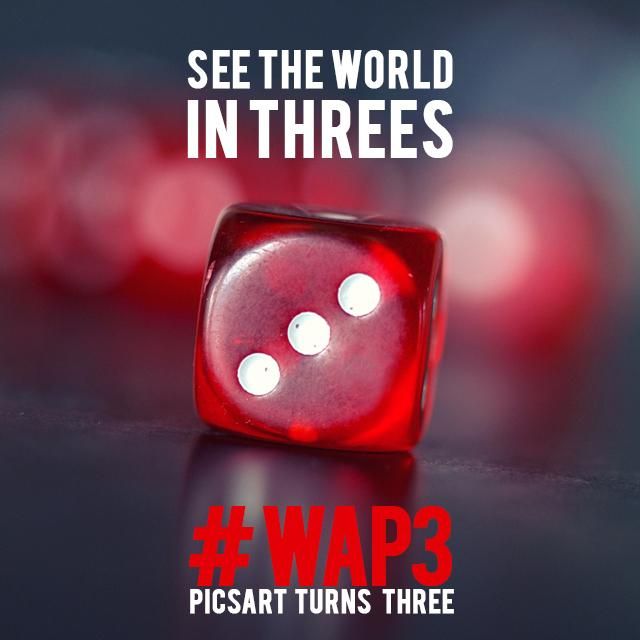 On November 7th, PicsArt celebrated its third anniversary! It's been three years since PicsArt has come to be a leading platform for your creative and artistic drive. Use this week's Weekend Art Project to celebrate our three-year landmark by tagging your images with #WAP3.
You can choose to see the world in threes, shine a light on the things that come in threes, or incorporate triplets into your photos. The Three Stooges, the Three Musketeers, the Three Blind Mice, the Jonas Brothers and the Bee Gees – many great things have come in threes. Capture the 3D world, with the emphasis being on the number three.
Enter
Submit an entry by tagging it with #WAP3, or by submitting it in the Contest section.
Submit a maximum of 2 photos between Friday (today) and 23:59 PST Monday, November 10th.
Vote
Voting begins on Tuesday, November 11th, immediately after submission ends and closes at 23:59 PST on Sunday, November 16th.
Vote in the Contest section by selecting your favorite entries. Under new rules, all entries in the Contest section will be displayed in random order. No new entries are permitted once voting begins.
Contest Winners
The top 10 photos with the most votes win. Our jury will also choose one entry outside of the the top 10 to be featured.