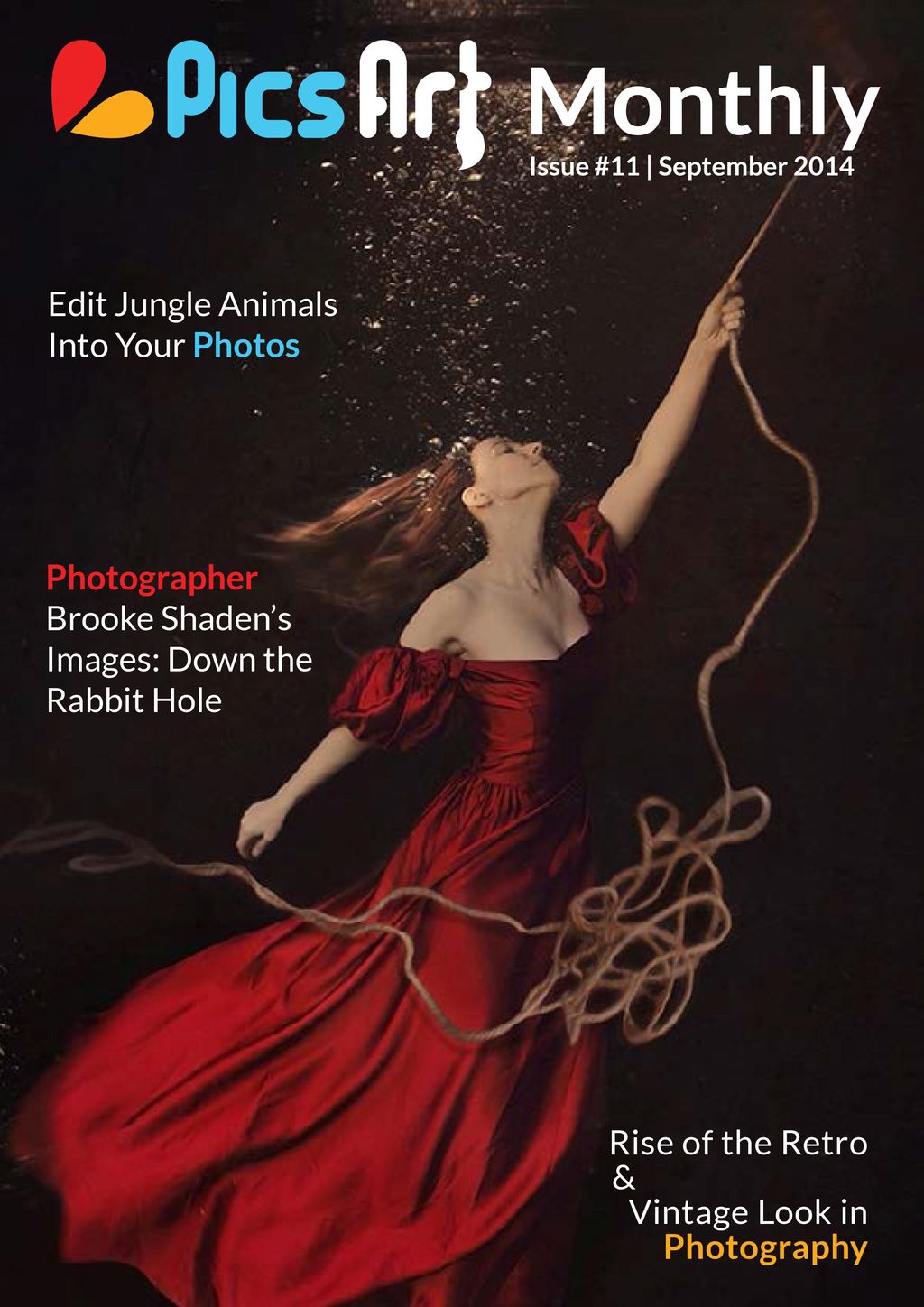 Download our September issue of PicsArt Monthly today and say farewell to summer with a wonderful mix of amazing art, great articles, and exciting news!
Become a photography ninja with Chris Corradino's article "Learn to Be a Visual Explorer", which will train you to be aware of your surroundings at all times. See something new and exciting, and check out the beautifully nightmarish photography of Brooke Shaden in our exclusive interview.
In the Pro Insight Section, celebrated photographer Lou Jones shares his experience with long-term projects as a way to find your photographic voice.
These are just a few enticing reads that await you in this month's issue, but also in these pages you'll find a fantastic array of tutorials, artists from the PicsArt community, photography perspectives, and a lot more. Download our September issue now to get started! Download your own copy or read it online!