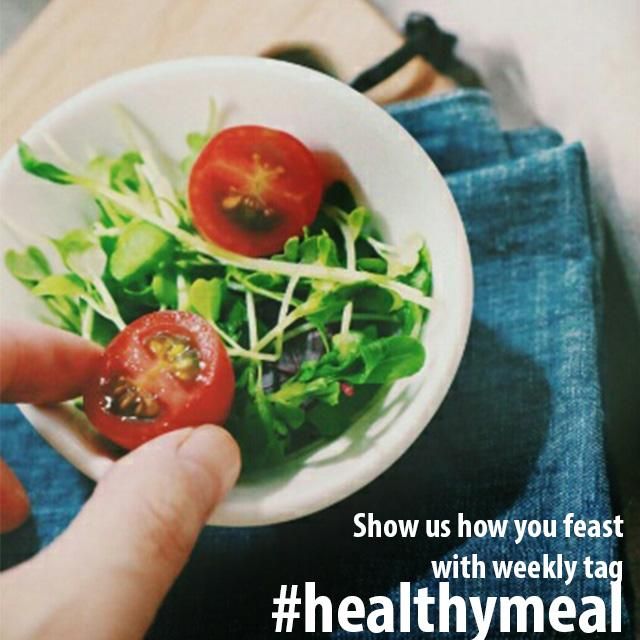 Show us that eating healthy is a joy both for your body and your soul with the weekly tag #healthymeal. Healthy meals don't need to be tasteless and boring, just ask the Japanese and French, whose diets have proven to be delicious and nutritious!
Cook up something that's both scrumptious and good for you this week, and share it with the tag #healthymeal. Show people who are looking to eat healthier what kinds of awesome dishes they can still look forward to discovering.
Remember that by sharing food photos with the #healthymeal tag, you're also scooping up new followers, since the Weekly Tag is placed at the top of the trending tags list for the whole week. We also feature some of the best food images shared with Weekly Tags in photo galleries on our Daily Journal.
So get cookin' and participate by sharing your healthy culinary achievements with #healthymeal.