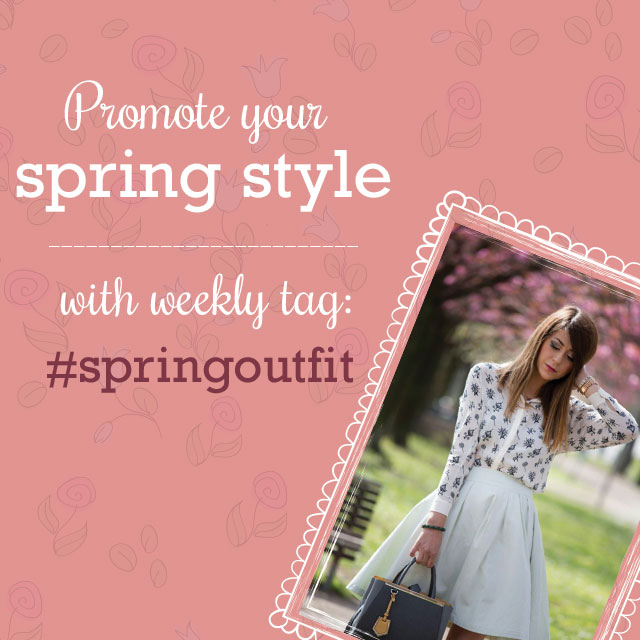 Have you already gone shopping for new seasonal outfits? Share your new favorite spring look with others, as we announce a trendy fashion tag #springoutfit! Tag the photos of your best spring outfits with #springoutfit all week and celebrate your new warm weather wardrobe.
Weekly photo tags trend all week long, so make sure you share your spring outfit to get your photos at the top of the trending list. You might also be featured in a gallery on the blog next week, when we round up the best spring outfits.
So try on your best stuff for the spring and tag your photos with #springoutift all week!