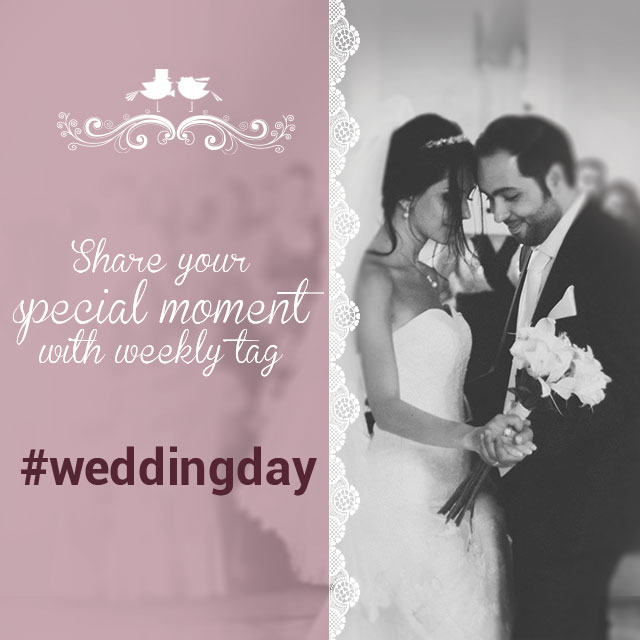 All week, we want users who are getting married or going to marriages to share their wedding photos with the tag #weddingday. Wedding's are once in a lifetime events where friends and family come together to celebrate love. Everyone dresses to the nines, wine is poured, delicious food is laid out to excess, and music plays all night.
The point of Weekly Tags is to provide users with a fun way to get more followers. As this week's tag is #weddingday, any photos with that tag will be at the top of the trending list all week long. This way your photos will be just one click away from our entire community of millions. Furthermore, the best photos from our weekly tag will be rounded up and featured in special galleries on our blog.
So if you're going to a wedding as a guest, bride or groom, be sure to share the photos all week long by using our Weekly Tag #weddingday.