This tutorial will teach you absolutely everything you need to know about PicsArt's Shear effect! This is likely to become a favorite, as it is one of those effects that offers endless possibilities. In essence, it turns your photos into gorgeous pieces of threadwork, colored pencil sketches, oil paintings, and more. It's an entire art studio in a single effect. Each option is individually customizable, and this detailed video tutorial and the assisting step by step photo tutorial will show you how to use the Shear effect.
Step 1: Find the Shear Effect
Open the Artistic Category from the Effects Menu, scroll through the effects and select the one labeled Shear. The Effect Settings menu should then pop up automatically.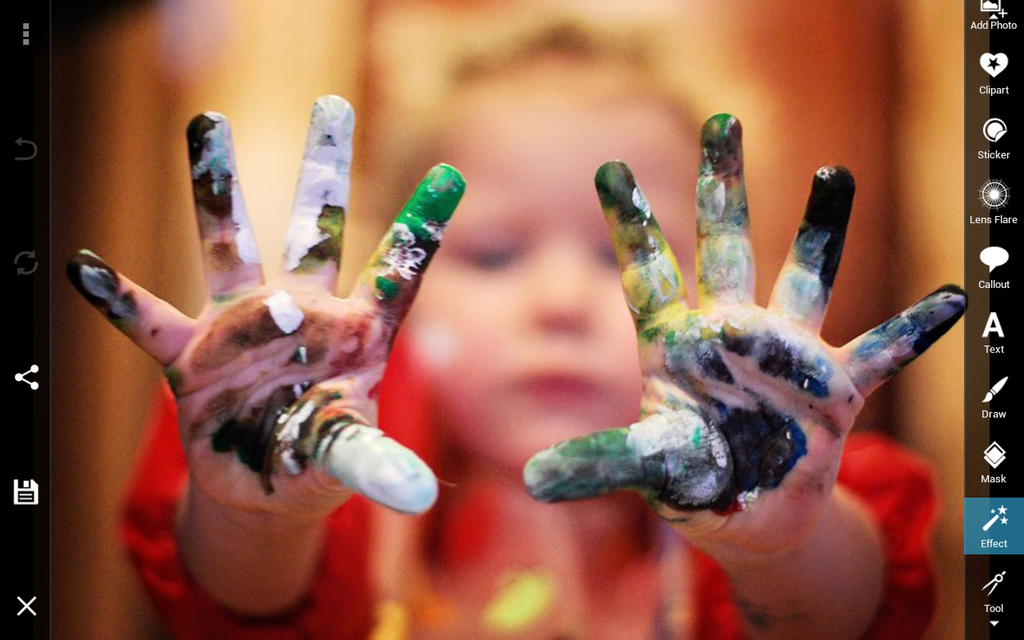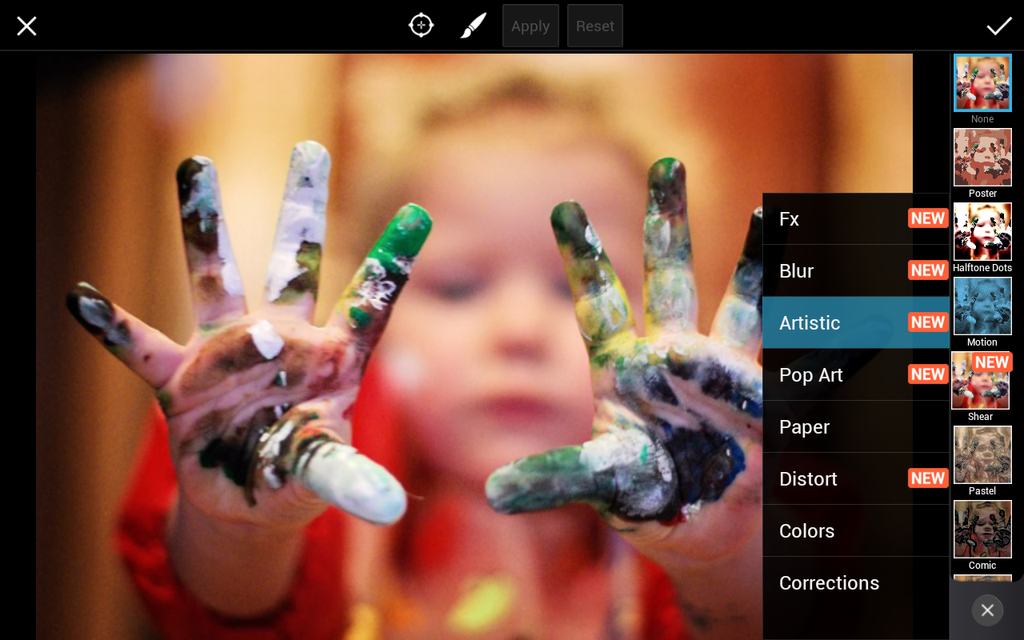 Step 2: Browse Between Shear Options
Browse between the different boxes of effect options to make your photo look as though it is no longer a photograph but a tapestry or painting.
First Option: Crisscross
This box will make your photo appear as though it has been sewn together by thousands of tiny threads. The slider will let you adjust the thickness of these threads.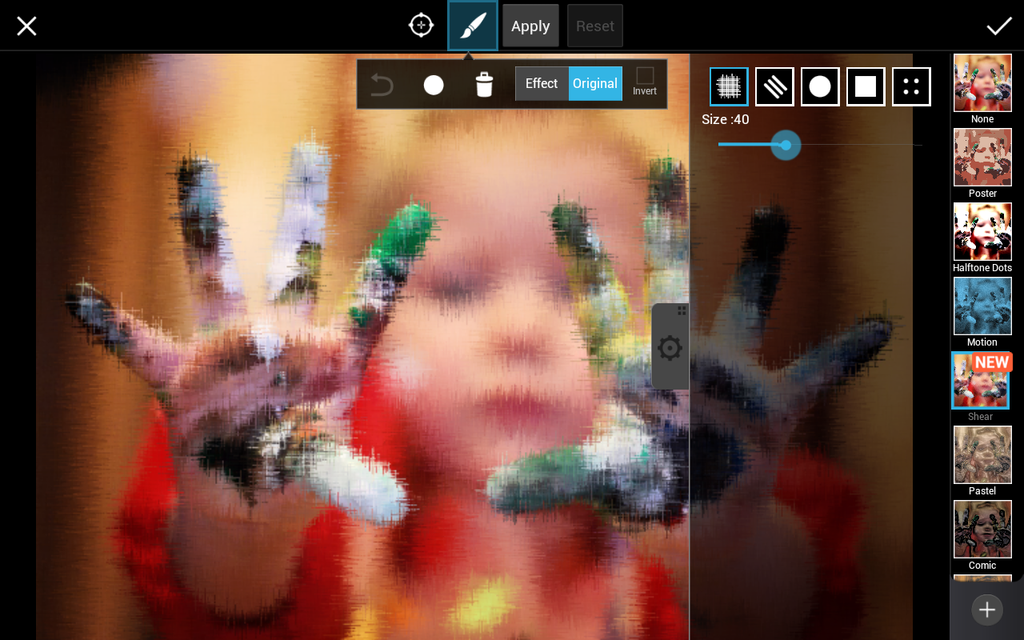 Second Option: Diagonal Lines
This box will fragment your photo into many parallel colored lines that evoke strokes of colored pencils. The Size slider lets you adjust their thickness, while the Angle slider lets you choose their direction.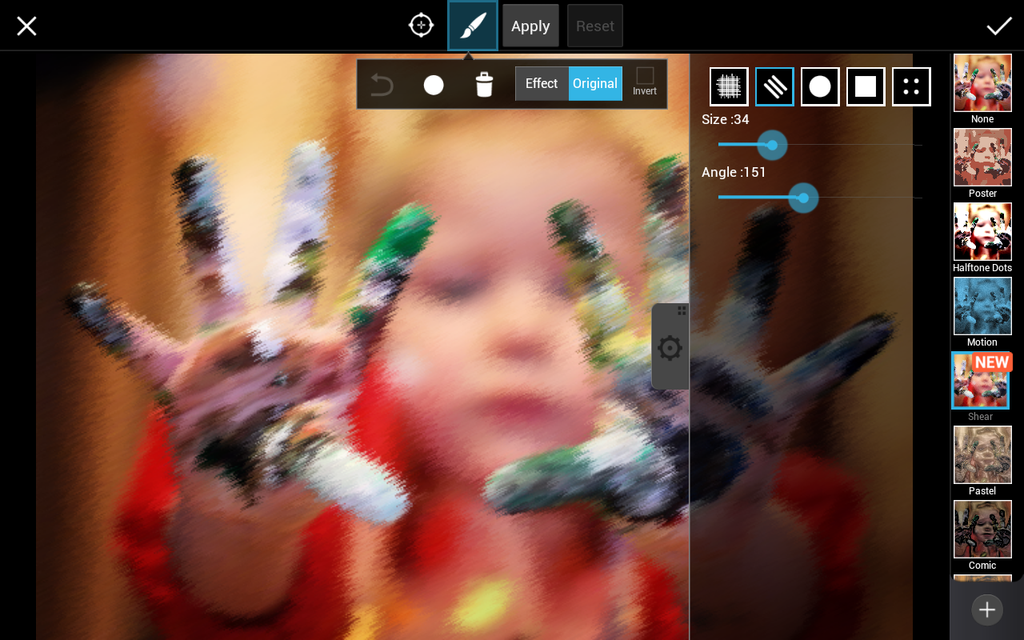 Third Option: Circle
This box fragments your photo into a multitude of spots, making it look as though it were painted one spot at a time by a paintbrush dipped in water colors. User the Size slider to adjust the size and number of these spots.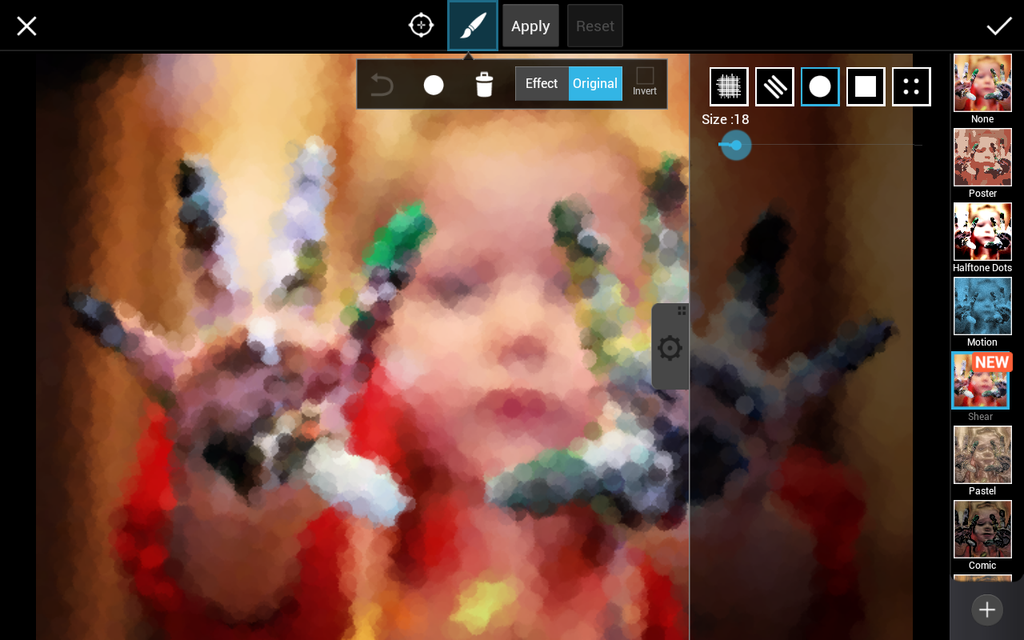 Fourth Option: Square
This works similarly to the previous box, but instead of circular spots, it fragments your photo into a patchwork of square shaped brush strokes. Once again, the slider adjusts the size and number of patches.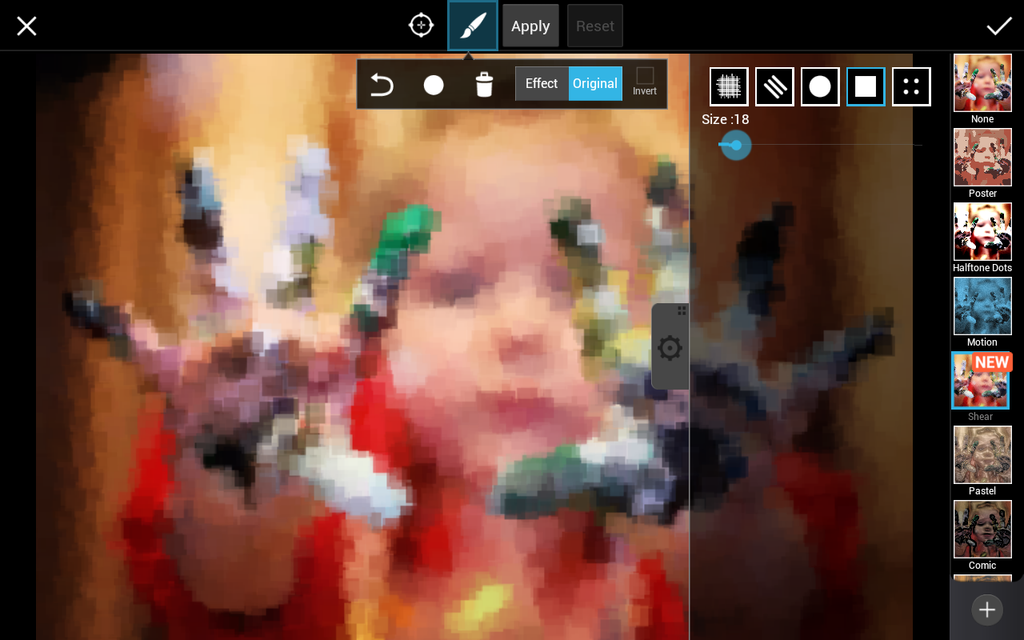 Fifth Option: Four Dots
This box turns your photo into a painting made of thousands upon thousands of tiny specks.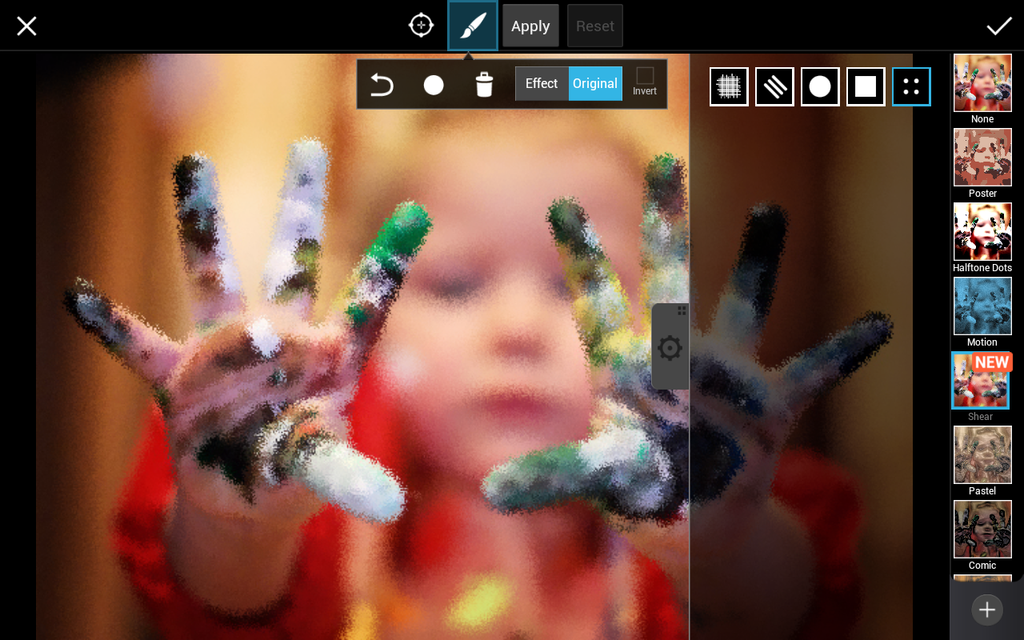 Step 3: Pick a Box
Select the style of effect you want and experiment with the slider to customize it if one is available.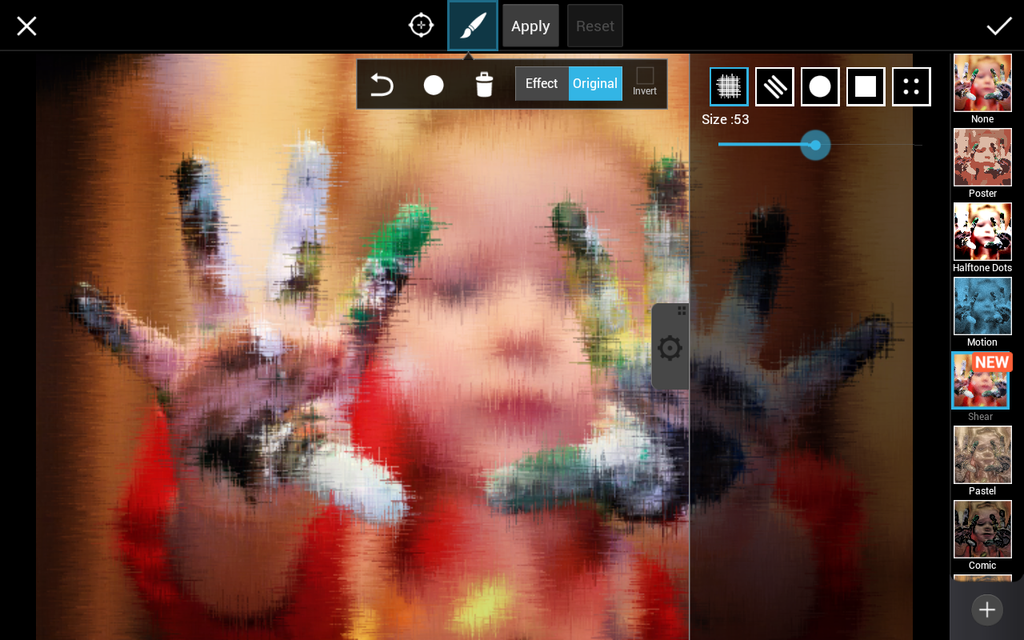 Step 4: Finish
Press the checkmark to confirm your edits and save your new masterpiece or share it with other PicsArtists.