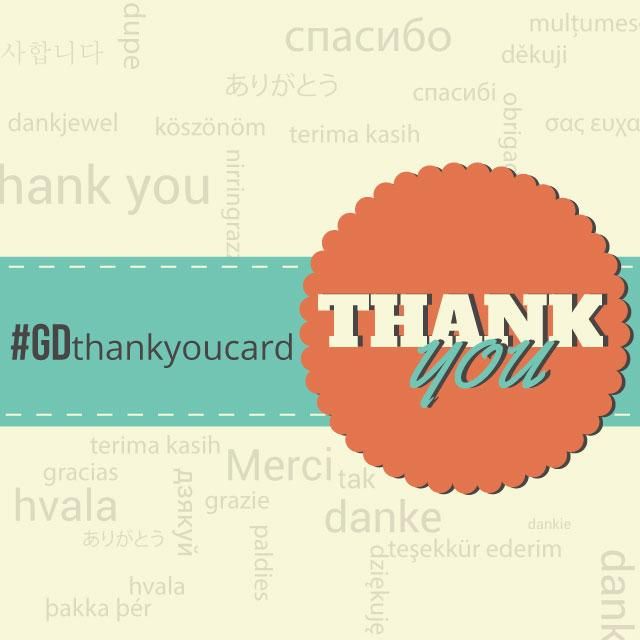 You've probably heard that cultivating and expressing gratitude can help you lead a happier and healthier life. With this Graphic Design Contest, PicsArt is here to make that happen. In honor of International Thank You Day on January 11, design your own thank you card to show us what you're thankful for.
Before you begin designing, take a moment to reflect on all that you have to be grateful for. Maybe you'd like to say thanks to your parents for the new computer they bought you. Maybe you'd like to thank a fellow PicsArtist for being so supportive of your work. Or maybe you'd just like to thank a friend for being there for you whenever you need someone. Whatever you have to be thankful for, use PicsArt to design your very own thank you card to show someone your gratitude.
Your card can be directed at a specific person, or it can be a general template that you'll use for years to come. Start off with one your favorite photos or one of the many backgrounds available in the PicsArt Shop, and add a heartfelt message or maybe a couple clipart images. With the full power of PicsArt available to you, there's no limit to what you can create.
Once you've put the finishing touches on your thank you card, have it printed, deliver it to someone you love, and enjoy the smile it brings to their face.
How to Enter the Contest
Submit an entry by tagging it with #GDthankyoucard or by submitting it in the Contest section. Submit a maximum of two designs between Tuesday, January 13th and 11:59PM PST on Thursday, January 15th.
How to Vote
Voting starts on Friday, January 16th and closes at 11:59PM PST on Wednesday, January 21st. Vote in the Contest section by selecting your favorite entries. Under our new rules, all entries in the Contest section will be displayed in random order. No new entries are permitted once voting begins.
Contest Winners
The 10 designs with the most votes by the close of voting wins. Our jury will also select and feature one entry that did not make it to the top 10.