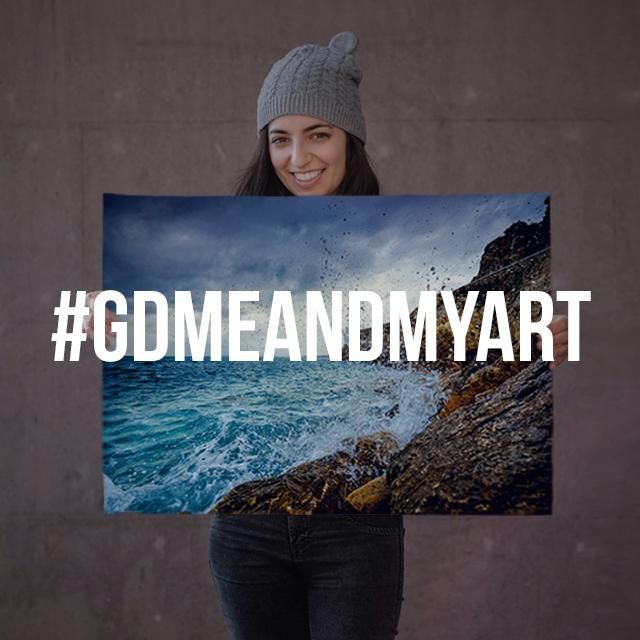 For this week's Graphic Design contest, we want you to share the spotlight with your favorite work of art by inserting it into a shot of yourself.
This is a chance for you to reveal the artist behind your work. You can use the Editor to get creative as well. Take a shot of yourself striking a pose, then insert your framed art into place using the app's Add Photo feature. Edit the image so that you are holding your art in front of you, or lifting it over your head.
Whatever you do, stand proud with your work and create an image that makes a statement about who you are. Don't forget to enter by sharing it on PicsArt with the tag #GDmeandmyart.
How to Enter the Contest
Submit an entry by tagging it with #GDmeandmyart or by submitting it in the Contest section. Submit a maximum of two designs between Tuesday, February 24th and 11:59PM PST on Thursday, February 26th.
How to Vote
Voting starts on Friday, February 27th and closes at 11:59PM PST on Wednesday, March 4th. Vote in the Contest section by selecting your favorite entries. Under our new rules, all entries in the Contest section will be displayed in random order. No new entries are permitted once voting begins.
Contest Winners
The 10 designs with the most votes by the close of voting wins. Our jury will also select and feature one entry that did not make it to the top 10.