It's time to take your camera off manual mode and create perfect shots. Yes, automatic settings can be a lifesaver in a pinch, but when you have a bit of time between photos, choosing the right aperture, ISO, and shutter speed can make for a far better picture. Ultimately, this trio defines the lighting, sharpness, and depth of an image, so you can use these tools to take photos that are exactly to your artistic liking. 
What is the Shutter Speed of a Camera?
It's all in a name: shutter speed controls the time for which the camera's shutter remains open. On most cameras, the shutter is essentially a mechanism that opens and closes, letting a certain amount of light into any given shot. Fast or high speeds mean that the shutter will open quickly, and low or slow speeds mean it will remain open for a longer time. Keep in mind that these times are measured in extremely small units, and many popular shutter speeds are mere milliseconds. Example speeds are 1/2000, 1/500, or 1/15, and these fractions represent the exact fraction of a second the shutter will be open. In turn, they let you know how long you'll be taking any photo. 
Why are these shutter speed readings important? Since the shutter determines how much light gets into any given picture, slower speeds yield surprisingly different results than longer ones. When you set up the perfect shot, you'll need to assess all of the conditions around you, like the amount of ambient light, movement in the frame, and the depth of your image. Once you've observed your surroundings, you can use shutter speed and other settings to ensure that enough light gets into your photo – and fast enough – to keep everything looking sharp, well-lit, and rich.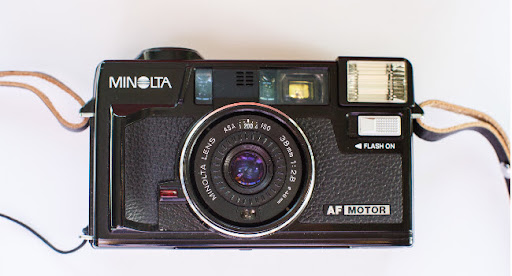 How to Use Shutter Speed
Shutter speeds are your friend. Imagine that you're trying to get a decently-lit shot in low-light conditions, yet you don't want to wash your photo out by using a flash. Selecting a slower shutter speed can ensure that more light gets into your lens, helping illuminate the image formed on the camera's sensor. Extreme conditions, such as those of outdoor nighttime shots of the stars, can require shutter speeds that are many seconds, if not minutes, long. In other types of extreme conditions, like when you're trying to capture something moving very quickly, higher shutter speeds are the way to go. Since the shutter will only open for a period of milliseconds, the camera will capture a still of the moving object instead of stretching it into the out-of-focus haze that would result from using a too-slow shutter speed in these conditions.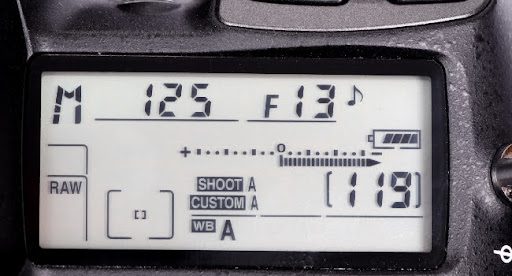 Fast Shutter Speeds 
If you're a fan of racing or other high-speed hobbies, you'll want to get friendly with the high shutter speeds of your camera. As we mentioned above, slow shutter speeds will keep the camera's eye open for a long time, forcing it to record too much information in fast-moving environments. So, instead of getting a crisp shot of a car dashing by, you'll end up with a blurred streak. If that speedy swoosh effect is what you're going for, then, by all means, use a slower shutter speed to create it. 
The other concern here is light. Fast shutter speeds don't let much light into the camera, so they're best for illuminated spaces and daytime settings. Let the light meter on your camera help you figure out how high you can take the shutter speed without moving out of that sweet spot for light capture as well.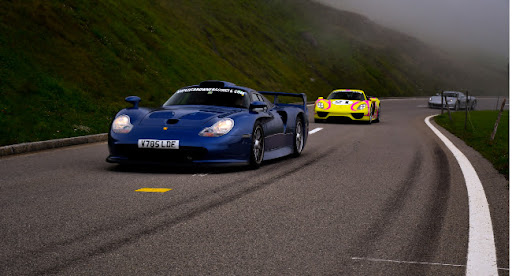 Photo by Yannis Zaugg on Unsplash
Mid-Range Shutter Speeds
Middle-of-the-gamut shutter speeds are solid bets for still daytime and evening photography. When we talk about the mid-range speeds, we're referring to a fairly wide range, so keep this in mind as you read forward. 1/500 and 1/8 will give you very different results, and the higher speeds are usually the safer bet. They let enough light into the camera to ensure correctly-lit images, and if your subjects are staying relatively still, these types of shutter speeds won't cause too much blurring either. 
If you want to get a blurring or panning effect when photographing moving water or people, mid-range speeds like 1/125 to 1/8 work well. If it's zero blur that you're after and you want to take a simple landscape photo or portrait, go a bit higher instead. As you can see, setting the appropriate shutter speed is a bit of a balancing act, so track the ambient light and level of movement in your space before settling on the right one. So long as you're not in a dark room or taking photographs outside in the middle of the night, you have some choice in the matter and can decide between median to high shutter settings.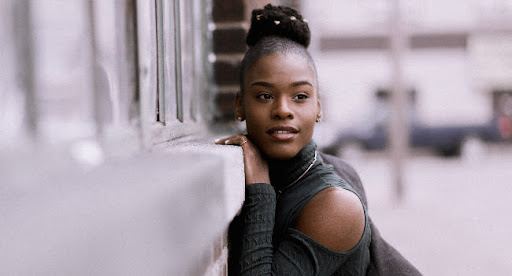 Photo by Aleixs Chloe on Unsplash
Slow Shutter Speeds
Low shutter speeds know how to create some drama. Suppose you're photographing the stars or Niagara Falls, and you want to achieve stretched-out, creamy effects. Leaving your shutter open for longer will ensure that your camera captures more visual information. In addition, slow shutter speeds will let in more ambient light, allowing you to get a nighttime shot that isn't too shadowy or dark. 
Keep in mind that slow shutter speeds can unintentionally create a blurring effect, so they aren't suitable for capturing people in well-lit settings. Doing so could result in unwanted obscuring of people's features, a kind of double-exposure look. Nature rarely sits completely still either, so if you use a low setting to capture leaves or ocean waves, you'll end up with obscured shapes. When possible, stick to high speeds if your priority is capturing a sharp image. 
The longer the shutter speed, the more likely the camera will pick up on a bit of the natural shaking of your hands, potentially making your photo look out of focus. So, bring a tripod if you'll be taking photos in dark conditions to keep things steady.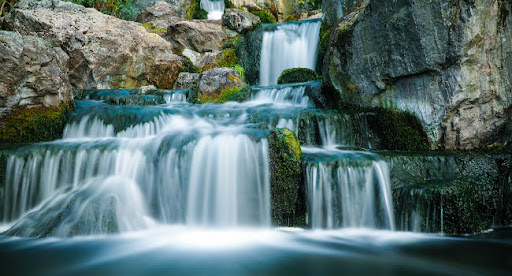 Picsart is a full ecosystem of free-to-use content, powerful tools, and creator inspiration. With a billion downloads and more than 150 million monthly active creators, Picsart is the world's largest creative platform. Picsart has collaborated with major artists and brands like BLACKPINK, the Jonas Brothers, Lizzo, Sanrio: Hello Kitty, I am a Voter, Bebe Rexha, Maroon 5, One Direction, Warner Bros. Entertainment, iHeartMedia, Condé Nast, and more. Download the app or start editing on web today to enhance your photos and videos with thousands of quick and easy editing tools, trendy filters, fun stickers, and brilliant backgrounds. Unleash your creativity and upgrade to Gold for premium perks!