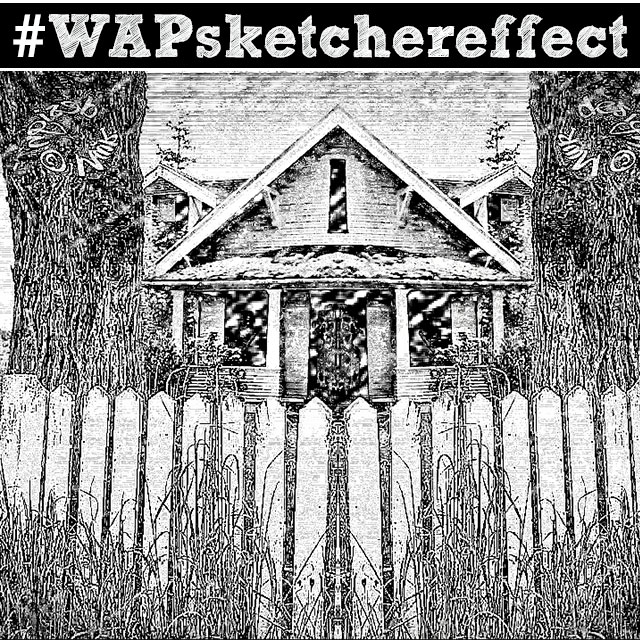 The Sketcher effects are some of PicsArt's most versatile and transformative effects, and for the Weekend Art Project, we want you to test their limits and use them to create a unique and wonderful work of art!
You can find Sketcher1 or Sketcher2 in the Artistic section of the effects menu. The Sketcher effects essentially turn a photo into a charcoal sketch, but that description does not quite do these effects justice. These are two of PicsArt's most customizable effects. You can choose how detailed you want your sketch to be, use black as the background or as the main color, or even as a complex combination of both depending on how you use the sliders. The best thing to do is jump right in and start using the Sketcher effects. They're tons of fun and it's the only way you'll fully understand how many possibilities they offer.
Go a step further if you dare, and use your finger to erase the effects or apply them in specific areas to combine the effect and original photograph into a completely different kind of art piece.
Check out the Sketcher effects now and begin creating for this week's exciting Weekend Art Project!
How to submit your photos
Tag your images with #WAPsketchereffect or submit them directly in the contest section. Submit no more than a maximum of two photos.
How to Vote
Winners will be selected based on user votes, so be active, follow the contest and vote! Vote in the 'Contest' section in the app or else visit the 'Contest' section on our website to vote!
Deadlines
All entries must be submitted by Sunday, June 1, at midnight (PST).
Voting ends on Monday, June 2, midnight (PST).