Learn how to draw a sunflower with the PicsArt Drawing Tools by following the steps below and by watching this video tutorial. To inspire you and get you started for this week's Drawing Challenge, we've prepared a step by step tutorial on how to draw a sunflower and a time-lapse video of the process.
Don't forget to create a time-lapse video of your own drawing using the video export feature and share your speed-drawing video tutorial on YouTube. Just be sure to tag it with #picsart and #DCsunflowers, so we can catch it on YouTube and feature it in our Daily Journal.
Step 1: Draw an Outline
Draw a rough outline of your sunflower. Reduce the opacity then add a layer. In this layer, trace the faded rough outline with a more refined final outline. Delete your previous layer.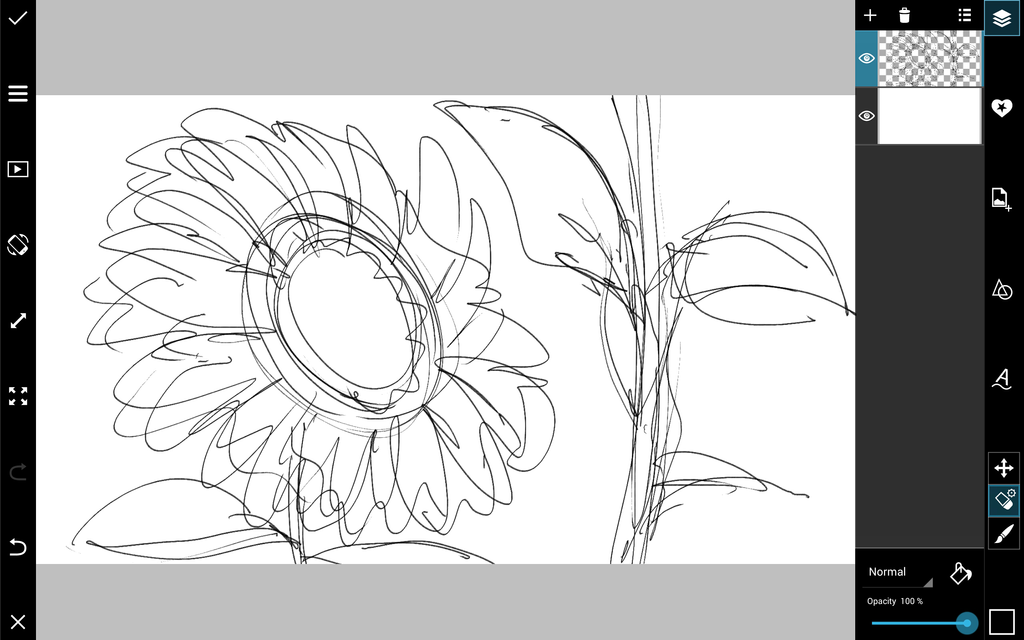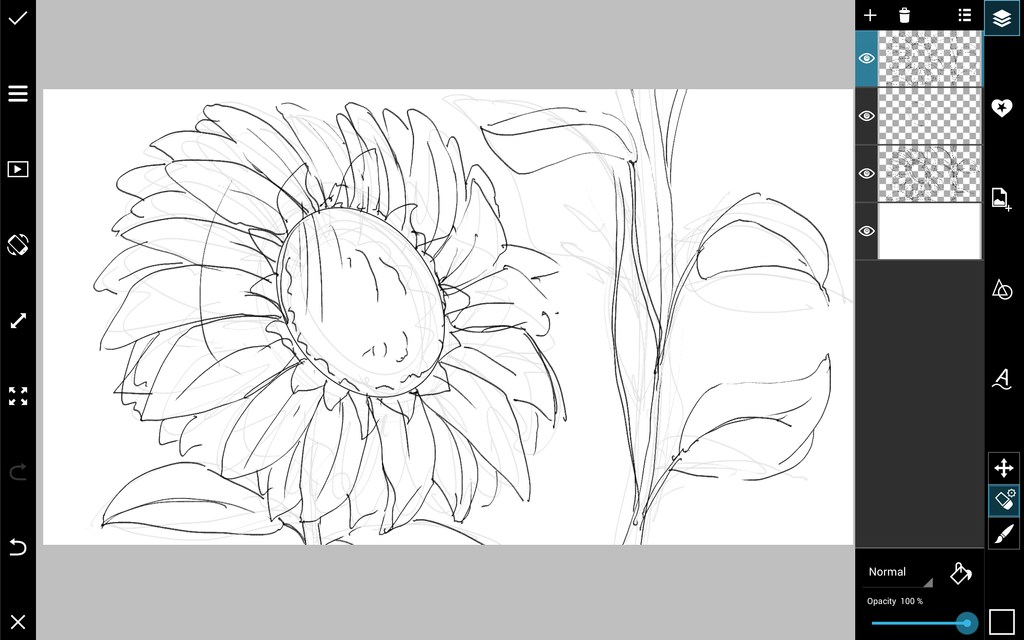 Step 2: Add Color
Add a layer below your outline, and color in the basics, using yellow for the petals, green for the stem, etc. Add an extra layer at the very bottom for a blue sky.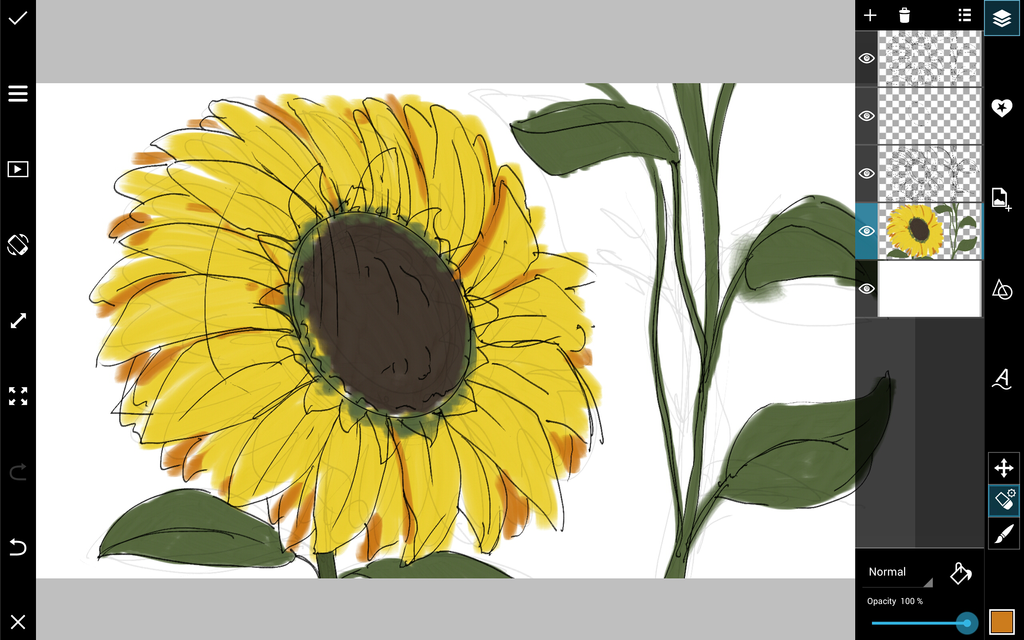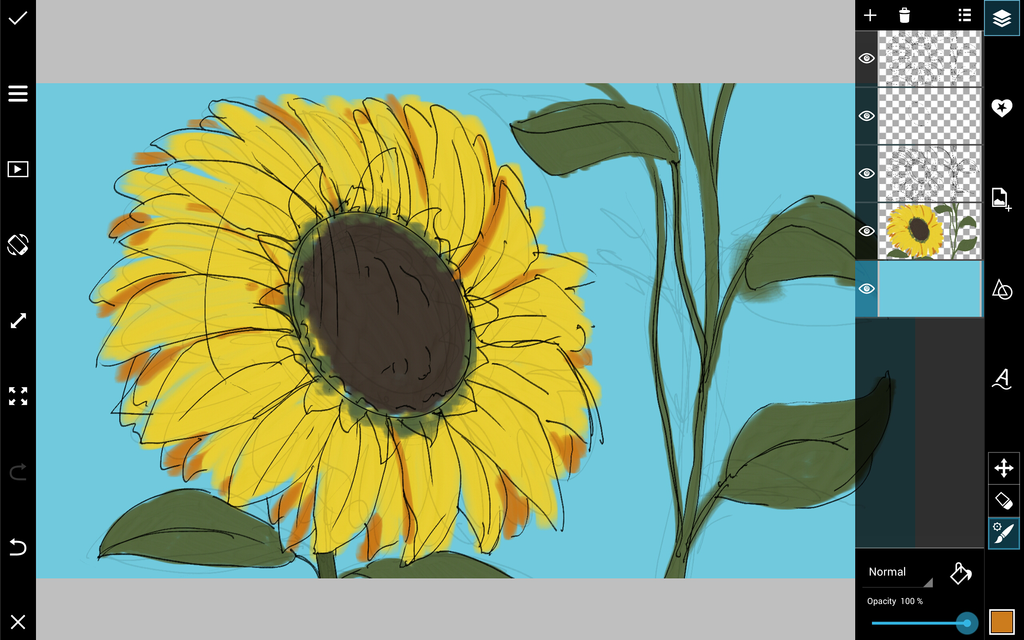 Step 3: Light & Shade
Add a layer above your colors, and use a black spray brush to add shading. Reduce the opacity below 50% to soften the shade. Add a layer above the shading, and do use the same strategy with a white brush to add lighting.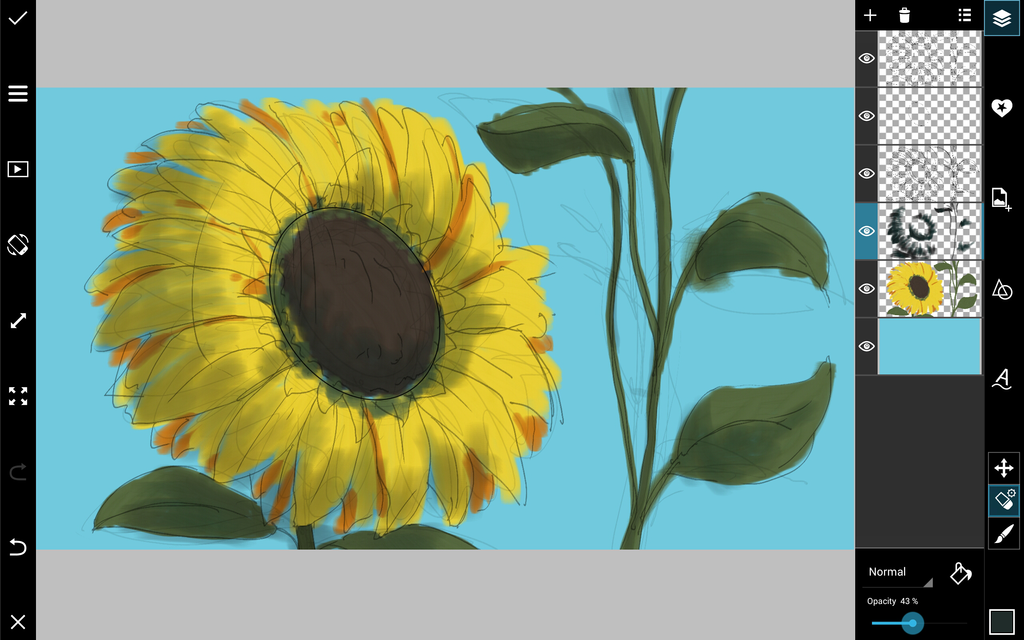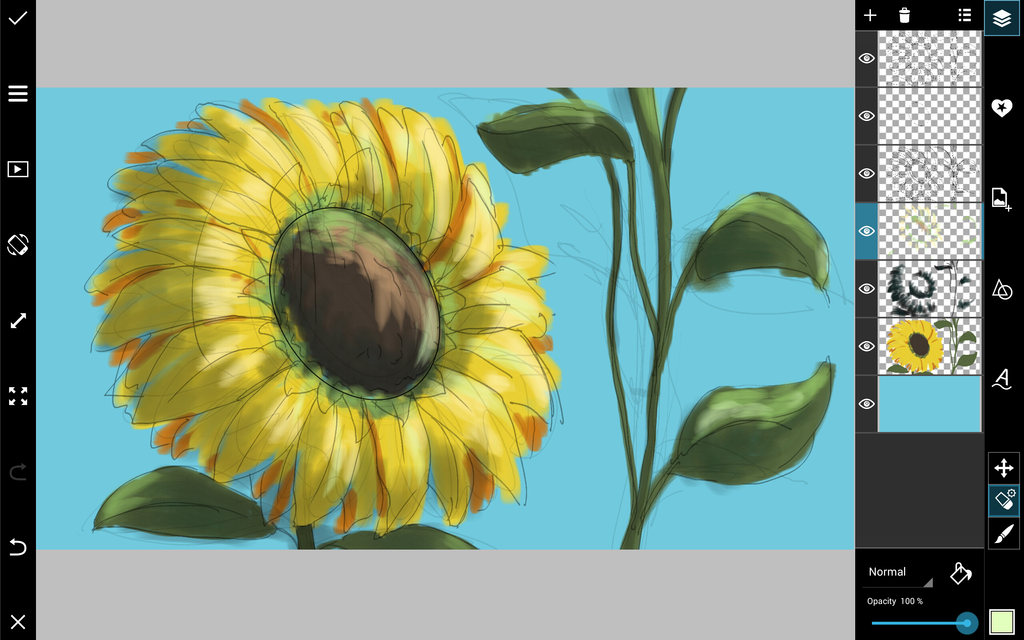 Step 4: Details
Use a cinnamon color to add a sunburst look on the petals, and create a coffee grind like texture in the center of your flower. Create a layer for detailed shading between petals, and add whatever small details are missing.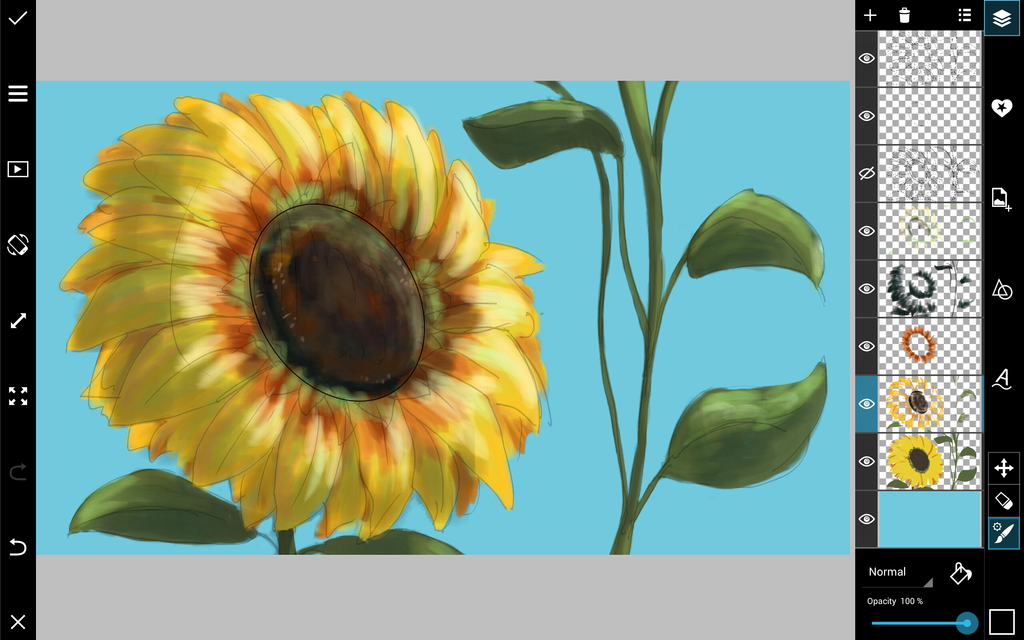 Step 5: Background
Add a layer just above your background to add detail and texture to your sky. Create a gradient and add clouds, sun, or even rain to finish off your drawing.