This week's Drawing Challenge asks users to hang ten and draw some rad surfing scenes using the PicsArt Drawing Tools. We've decided to offer you a helping hand for the competition with this step by step drawing tutorial. The following tutorial breaks down the drawing process behind a great surfing drawing and guides you through PicsArt's features and drawing tricks to ensure that you don't wipe out in this week's Surfing Drawing Challenge. Follow this tutorial and you'll be sure to catch massive waves of votes.
Don't forget to use our new Video Generation and Export feature to create a video drawing tutorial for how you have drawn your entry and share it in Youtube tagged with #picsart #dcsurfing. Video export records everything you draw and plays it back step by step, so it's a great and easy way to share your own personal drawing techniques. We will be then featuring the best videos from the contest on PicsArt Blog.
Step 1: Rough outline
Draw a rough outline of our surf board riding a wave. Reduce the opacity and create a new layer.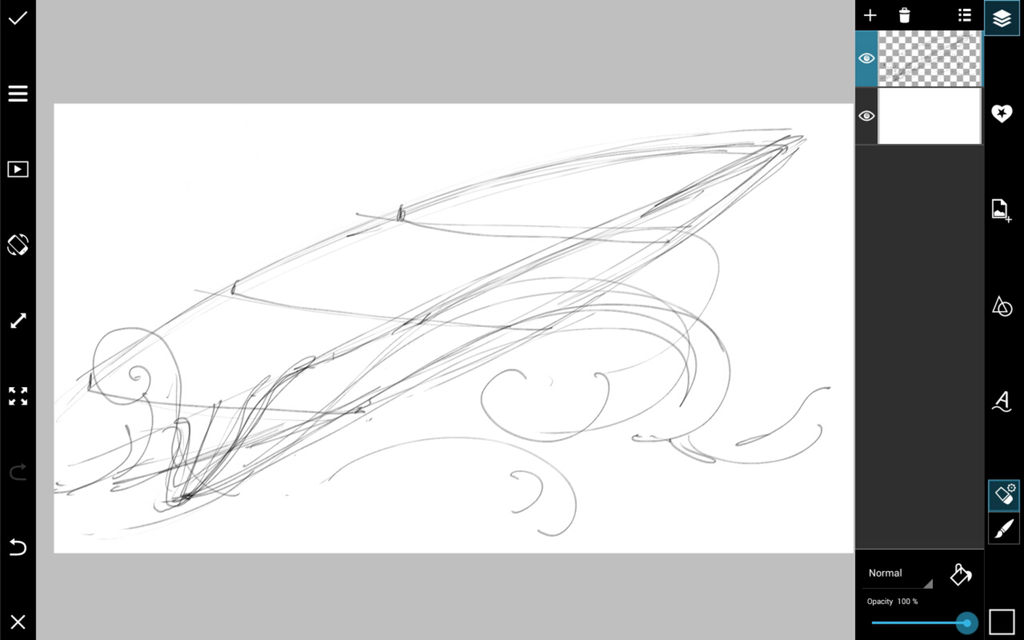 Step 2: Final outline
In your new layer, use a black brush to trace a more precise and refined final outline of your board. You can add another new layer to trace the waves with a thinner brush.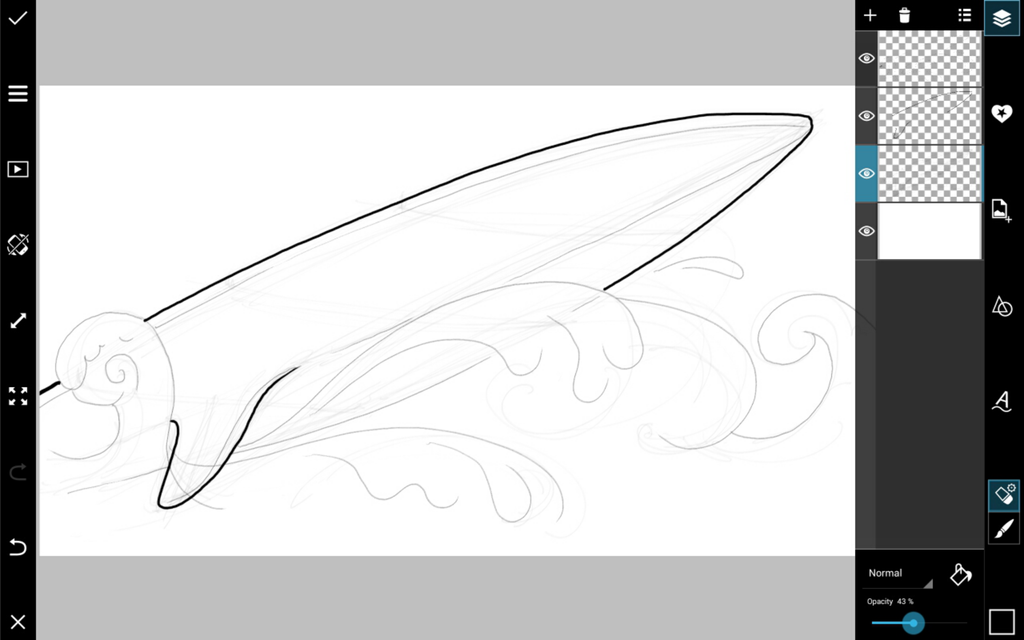 Step 3: Add Colors
Color your board with a base color and do the same for the waves. You can paint your waves in a separate layer with slightly reduced opacity to make the water see-through, then merge it with your board color layer.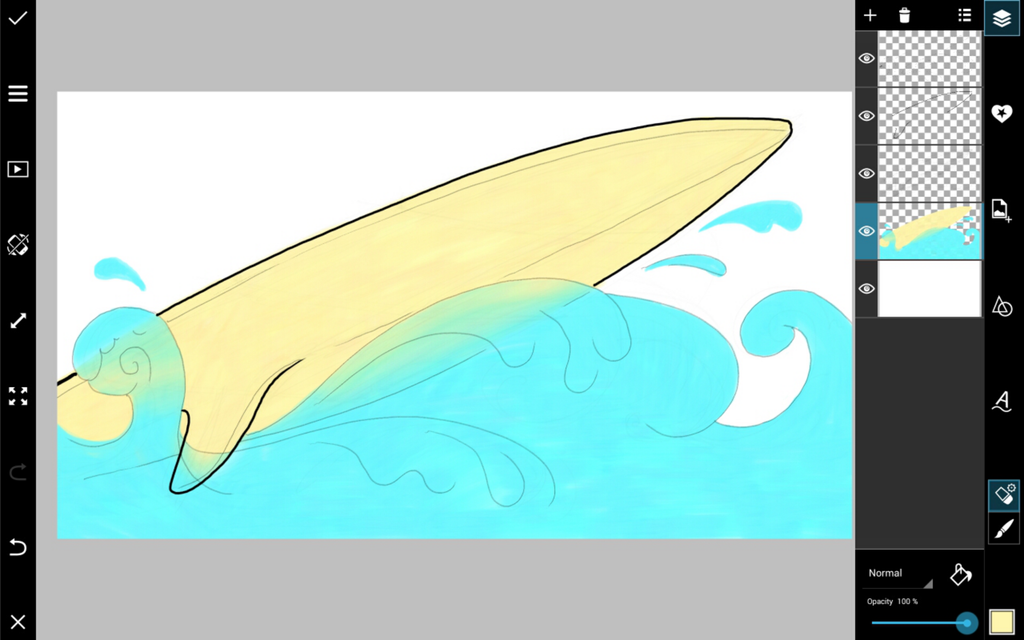 Step 4: Lighting & Shading
To add lighting and shading, introduce various tones of your base colors to darken areas farthest from your light source and brighten areas that are closest to the sunlight. Do this in separate layers to maintain maximum control over your work.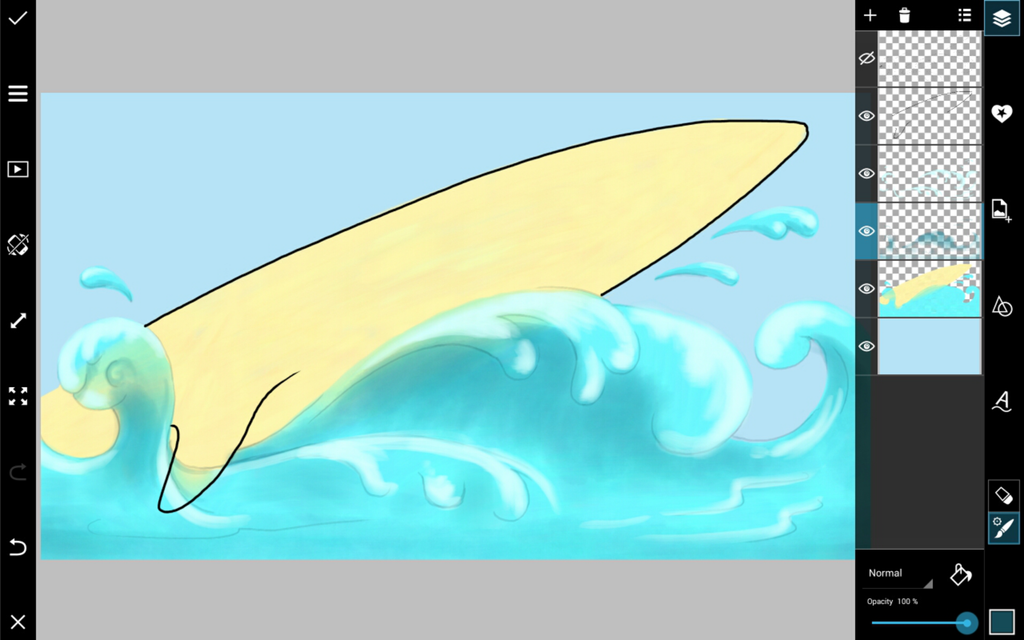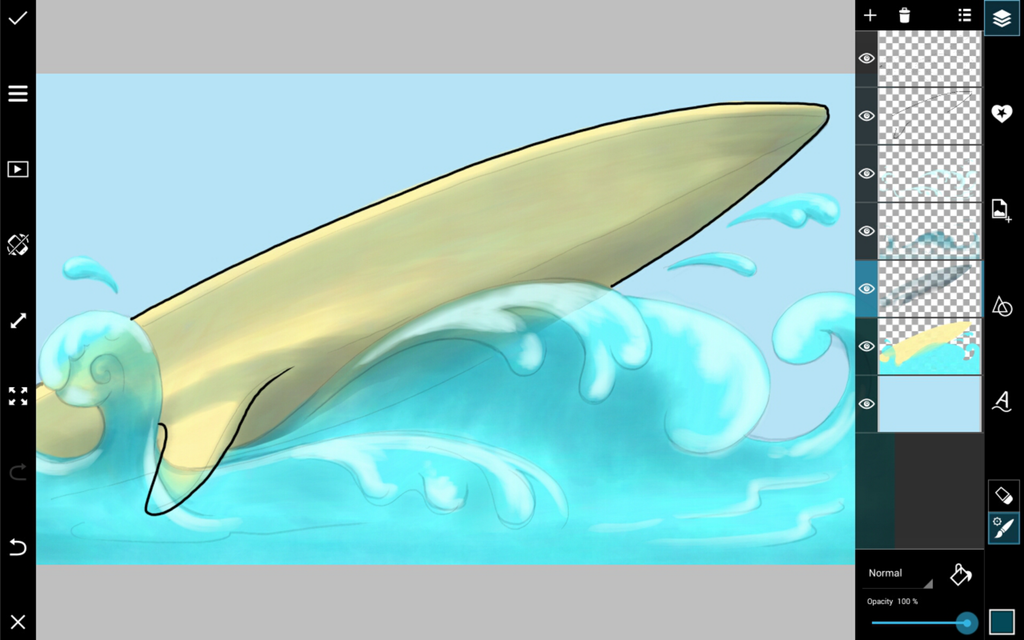 Step 5: Board Design & Color
Add a new layer and outline a pattern of a design for your surfboard. Add another new layer to color it in.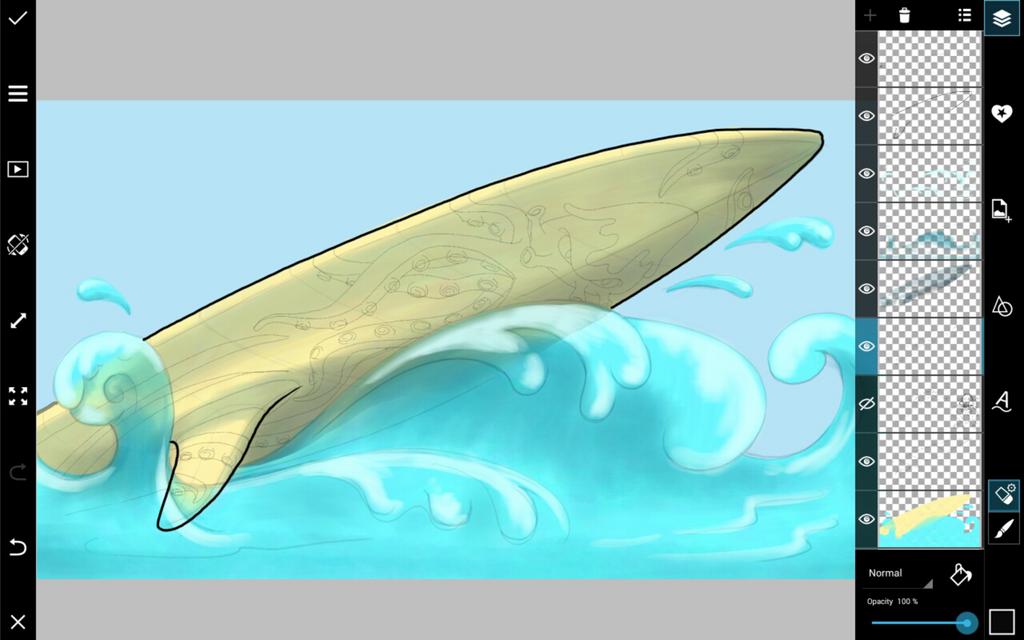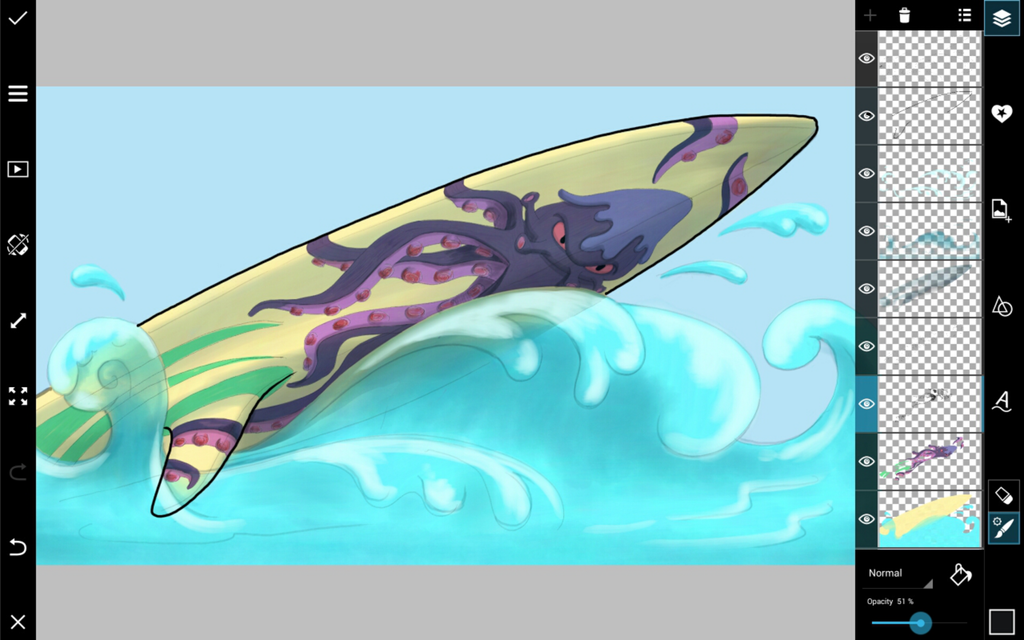 Step 6: Final Polishing
To finish, add the final details you need to give your drawing polish. Use a transparent light blue brush to paint the water's reflection on your board, add depth to your shading, and create streaks of multiple blue tones to give your sky texture. Your surf drawing is now ready to hit the waves.