With the latest PicsArt update for Android devices you can now adjust your frames color, customizing them to compliment your images or the backgrounds of your collages. Frame Color is available for all Android devices wherever the "Add Photo" option is available. You can use the option both when creating a collage on any background or when adding a photo to an existing one. The step-by-step tutorial below demonstrates how to use the new Frame Color option when creating a collage on a background.
Change Frame Color in Collage Mode
Step 1: Collage Background.
Press Collage from the Home Screen and then press Background from the pop-up menu. Select the background of your choosing for your collage and upload the first picture to your collage. Confirm your photo by pressing the checkmark.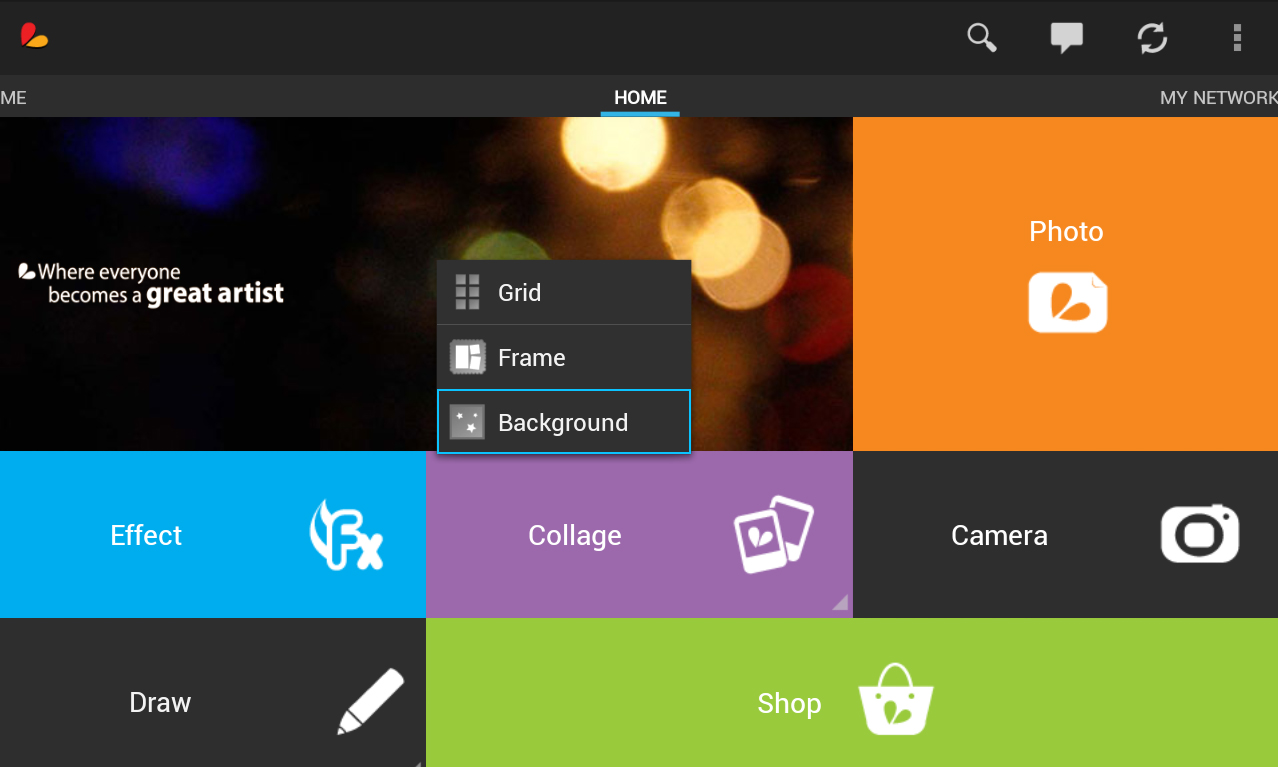 Step 2: Choose and Adjust the Frame Color.
Select the Frame icon. Choose a frame style. You can now adjust the color of your frame by clicking on the Color Palette icon.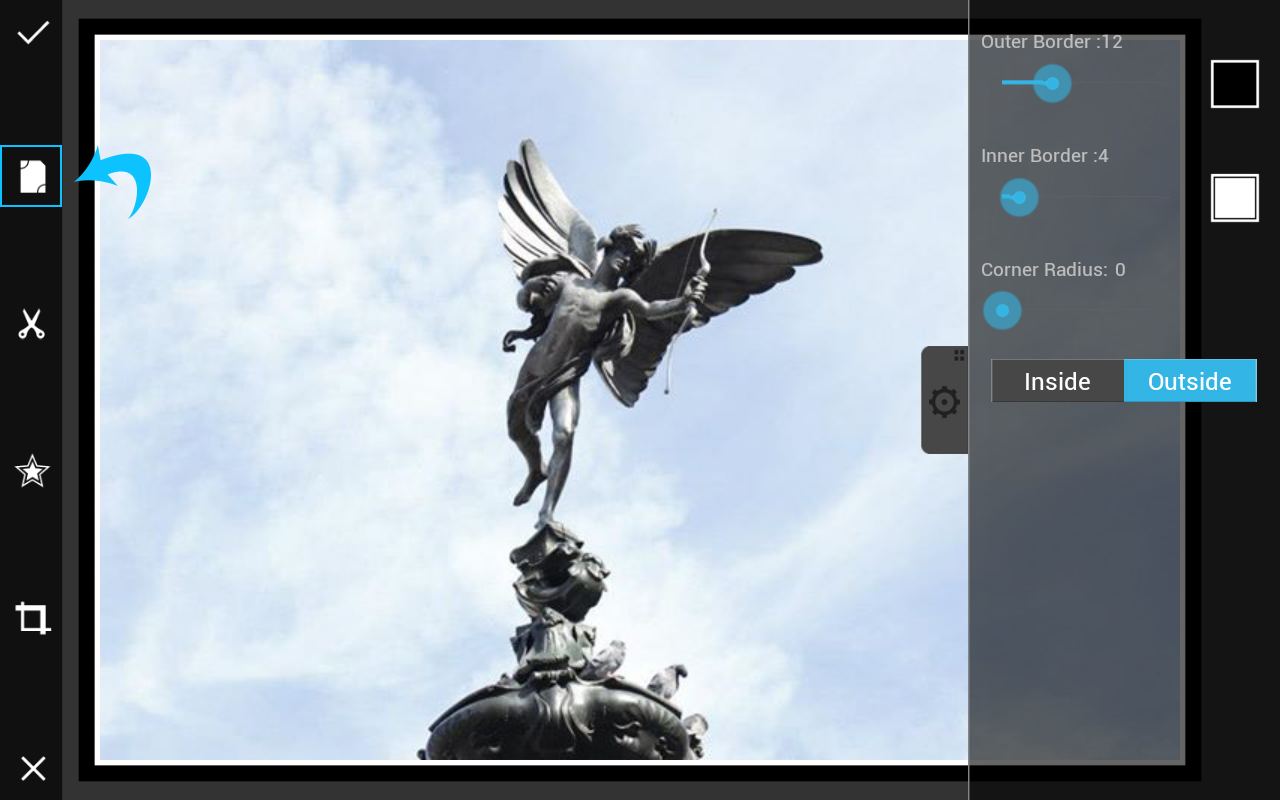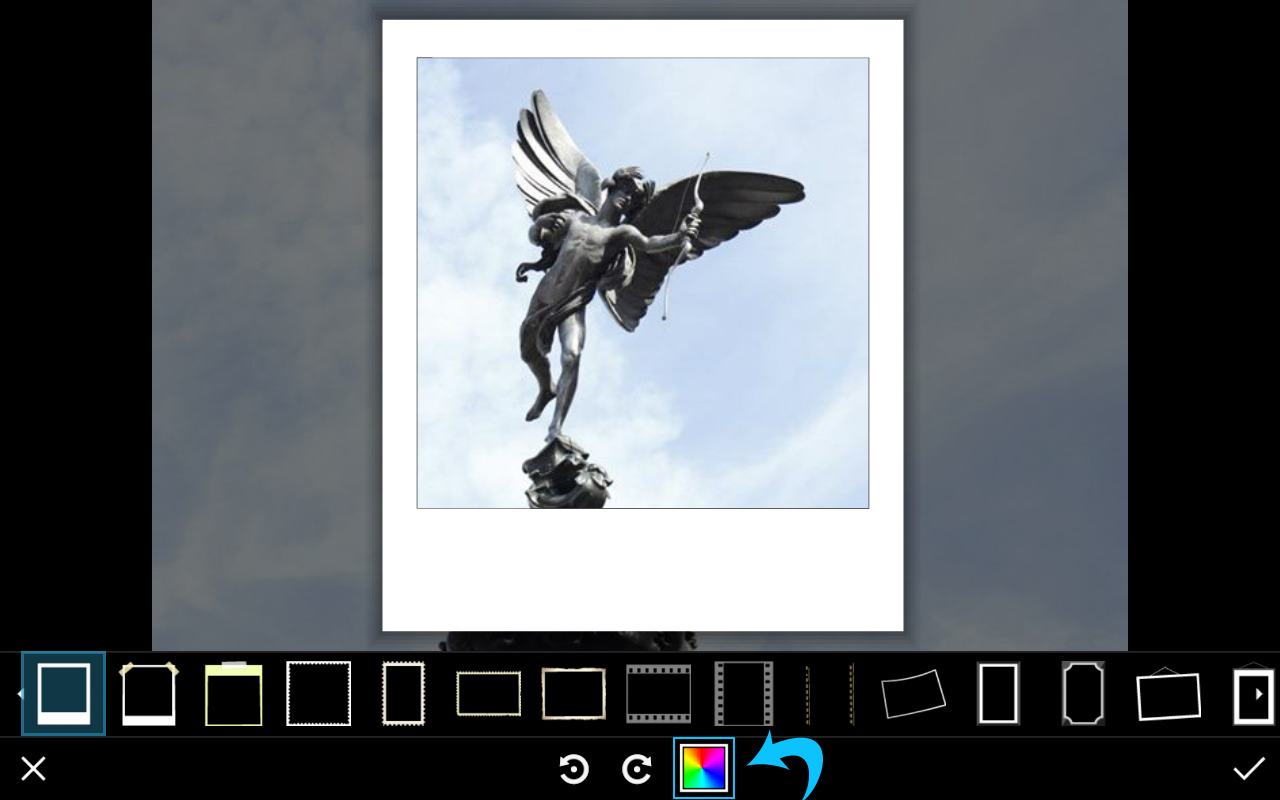 Step 3: Frame the Image.
After selecting a frame and adjusting its color, line up your photo within the frame. Confirm the frame, followed by the photo itself, by pressing the checkmark twice. Position your photo against your background wherever you like.

Step 4: Add more images.
To add more photos, use the Add Photo icon. Repeat steps 2 and 3 for each photo you add.

Step 5: Create a Collage with multi-colored frames.
Rotate, reposition and resize your photos however you like to create the illusion that your photos are pinned up on a billboard. When you are finished, press confirm. Don't forget to save your collage and share it with PicsArt community!