Our latest Drawing Challenge is a bike drawing contest, but bikes are among the most difficult drawing subjects for an artist. They test your eye for depth, fine detail, and proportion. Thankfully we've created a comprehensive 9-step tutorial on how to draw a bike with PicsArt App's drawing tools; to help you over some of the tougher hurdles of drawing a bike.
Step 1:
Draw several rough prototypes of what kind of a bike you want to create. Once you've picked one, draw the skeleton of the wheels. Draw lines to establish your drawing's perspective, with axes in all three dimensions.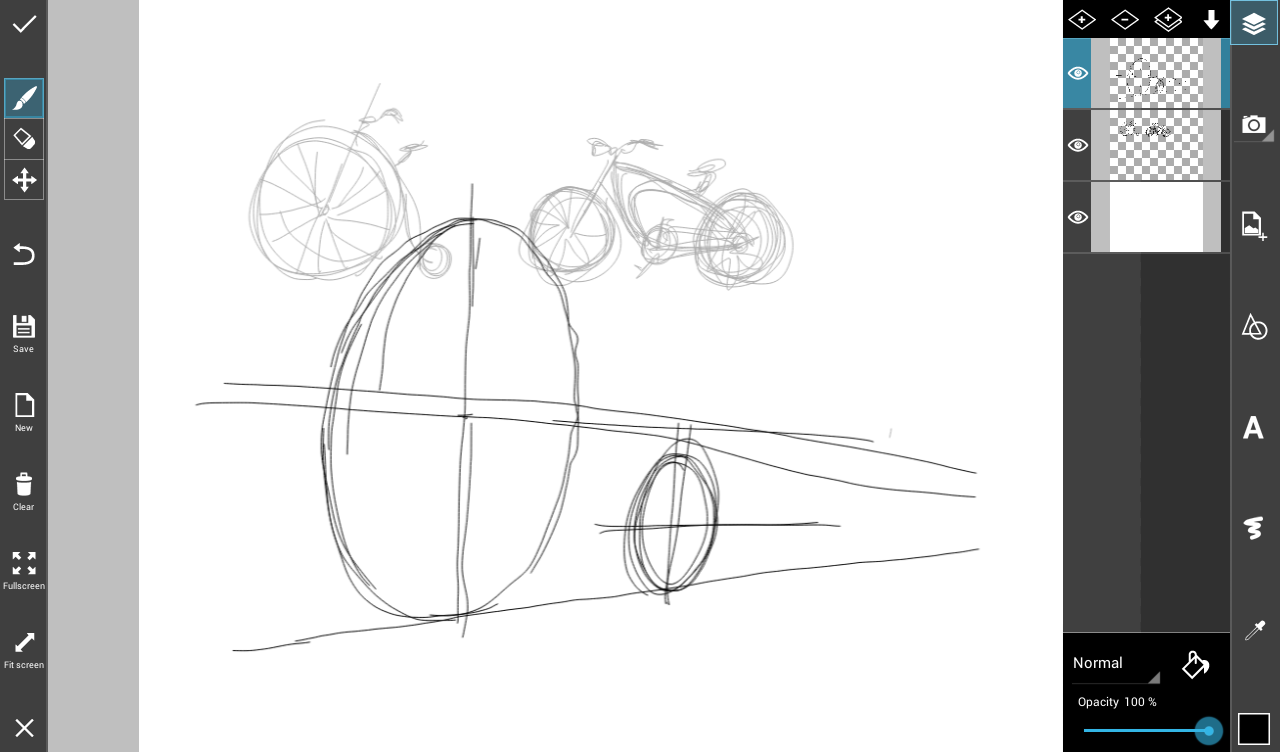 Step 2:
Roughly sketch your bike frame, making sure that it rises parallel to the horizontal axis you drew on the ground, also ensuring that the handlebars are parallel to the axis going through your tire center.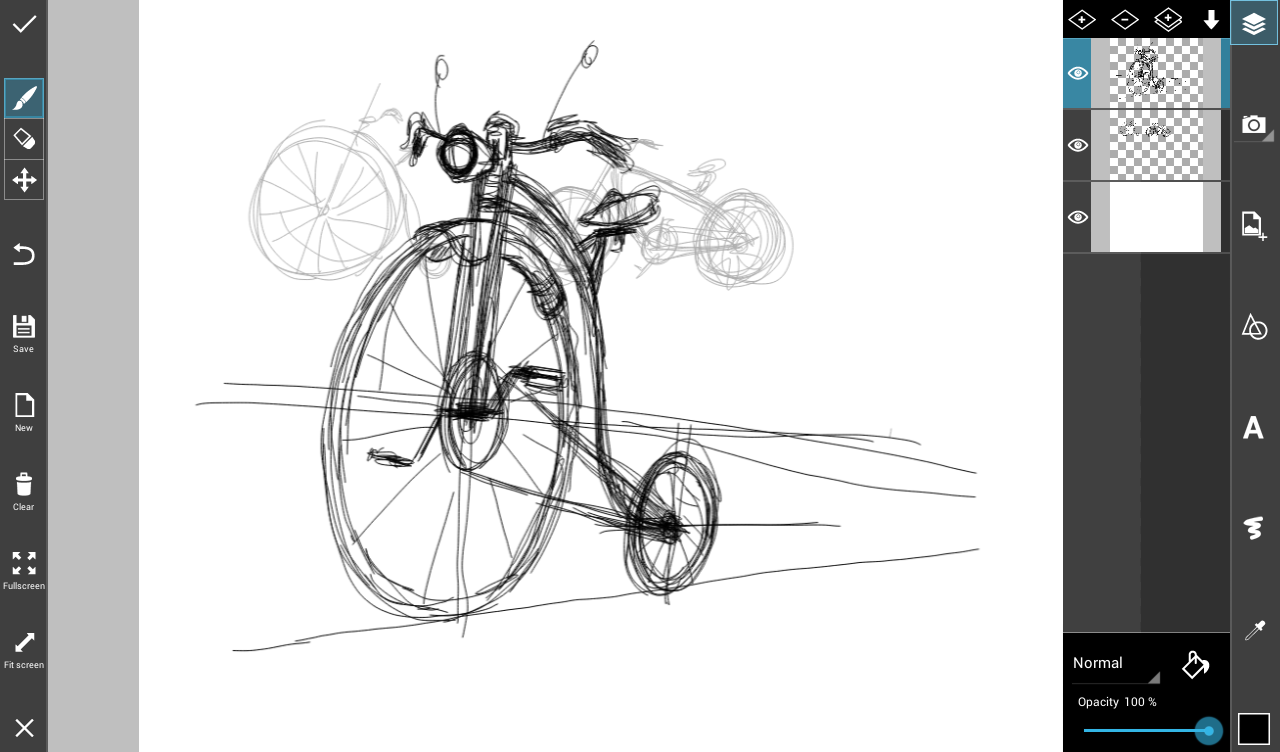 Step 3:
Create a new layer and, in the shapes menu, select a circle. Line up the contours of your circle to suite your front and back tires.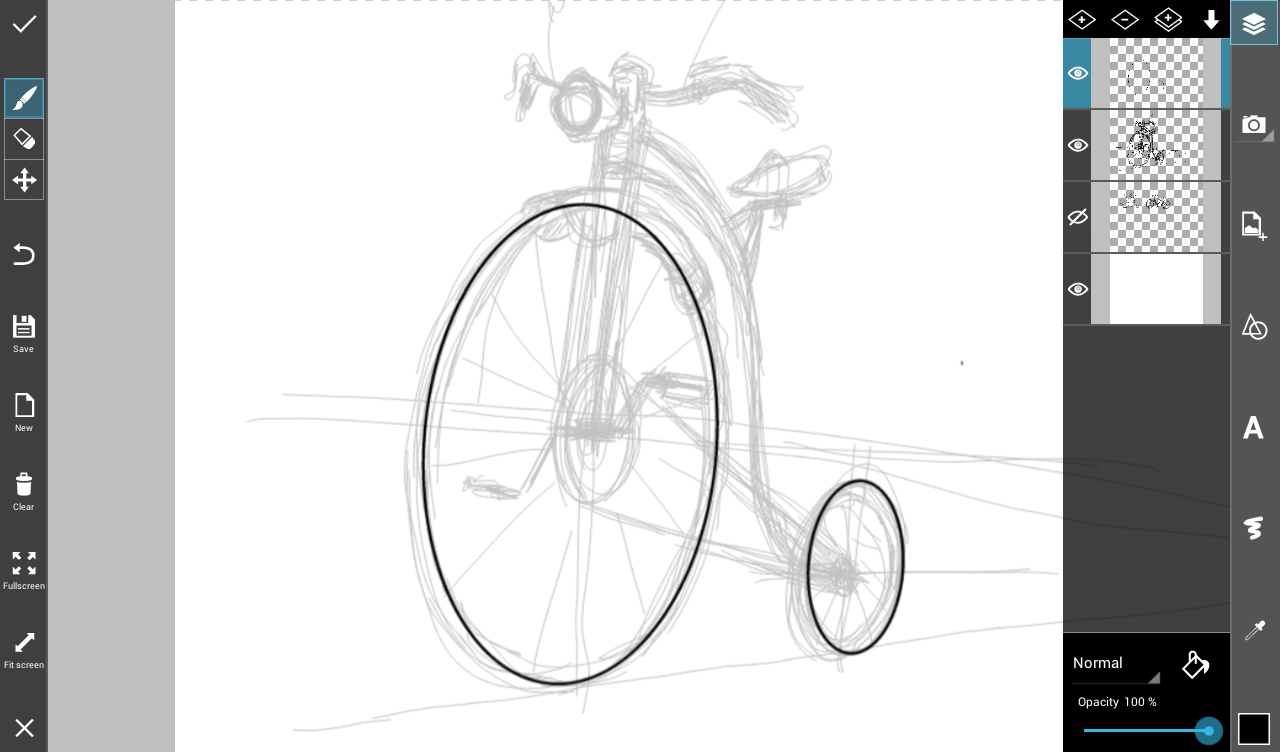 Step 4:
Trace a more precise outline of your bike, using the rough sketch you first created to guide your brush. When you are finished, remove the rough layer from the background.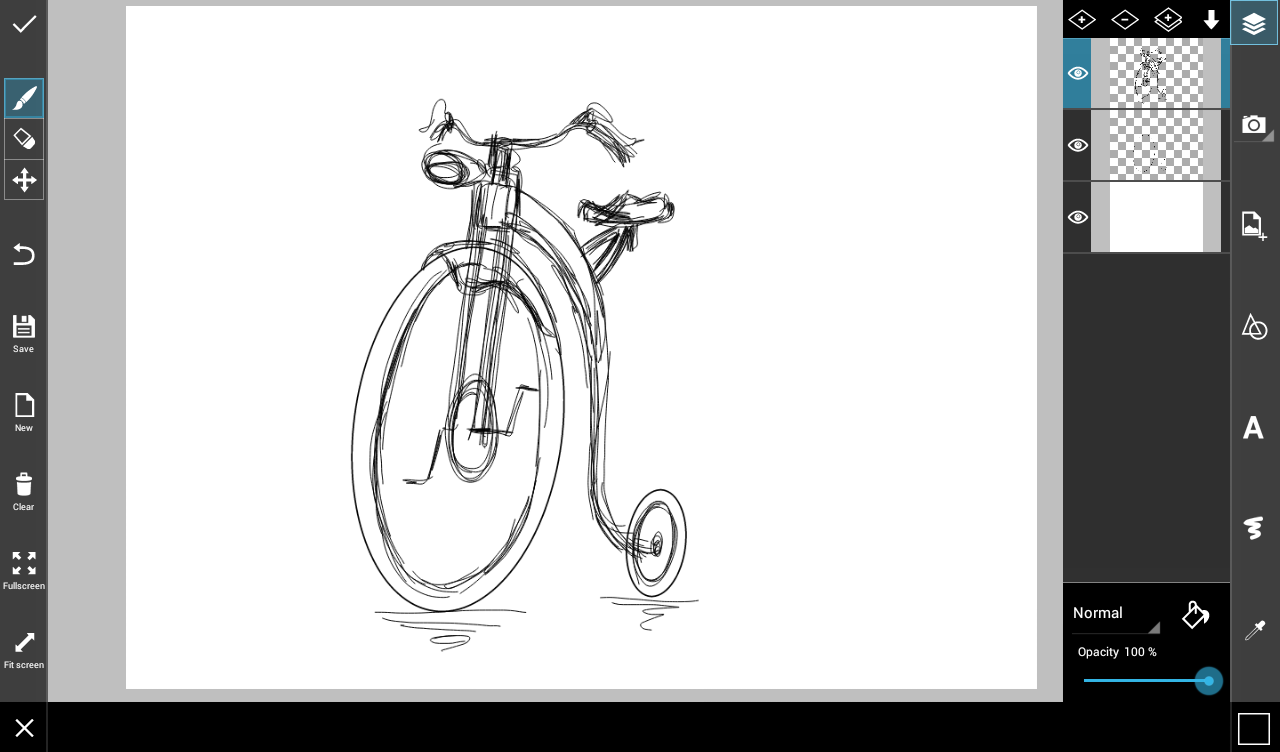 Step 5:
Create yet another layer to repeat the process from before, this time retracing the outline you just drew with an even more precise final outline. Introduce the nuts and bolts and finer details like hand brakes and tire guards.
Step 6:
Once you are happy with your final outline, create a new layer and select a large brush to start coloring your bike. Use basic colors like greys for metal parts, black for tires, yellow for lights, and whatever color you want for your frame.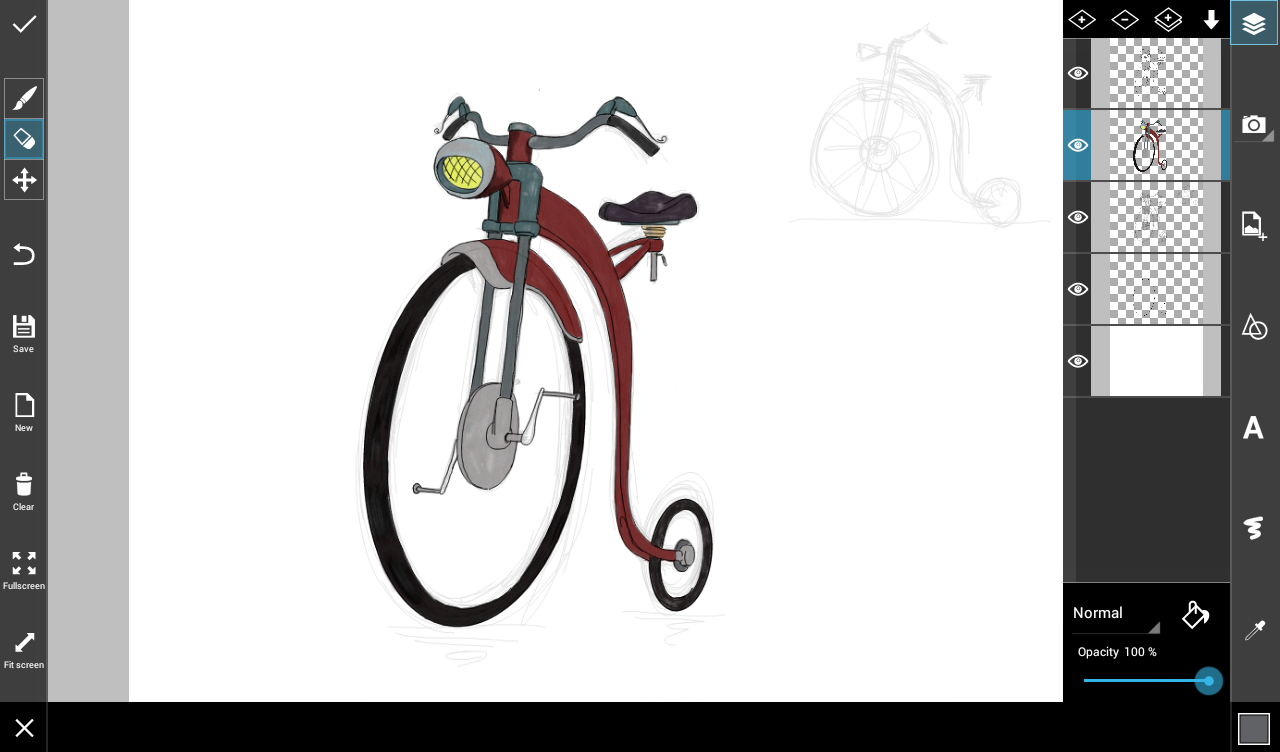 Step 7:
Use alternative color tones to introduce shading, and resort to black and white for the darkest shadows around the edges as well as the brightest light reflections.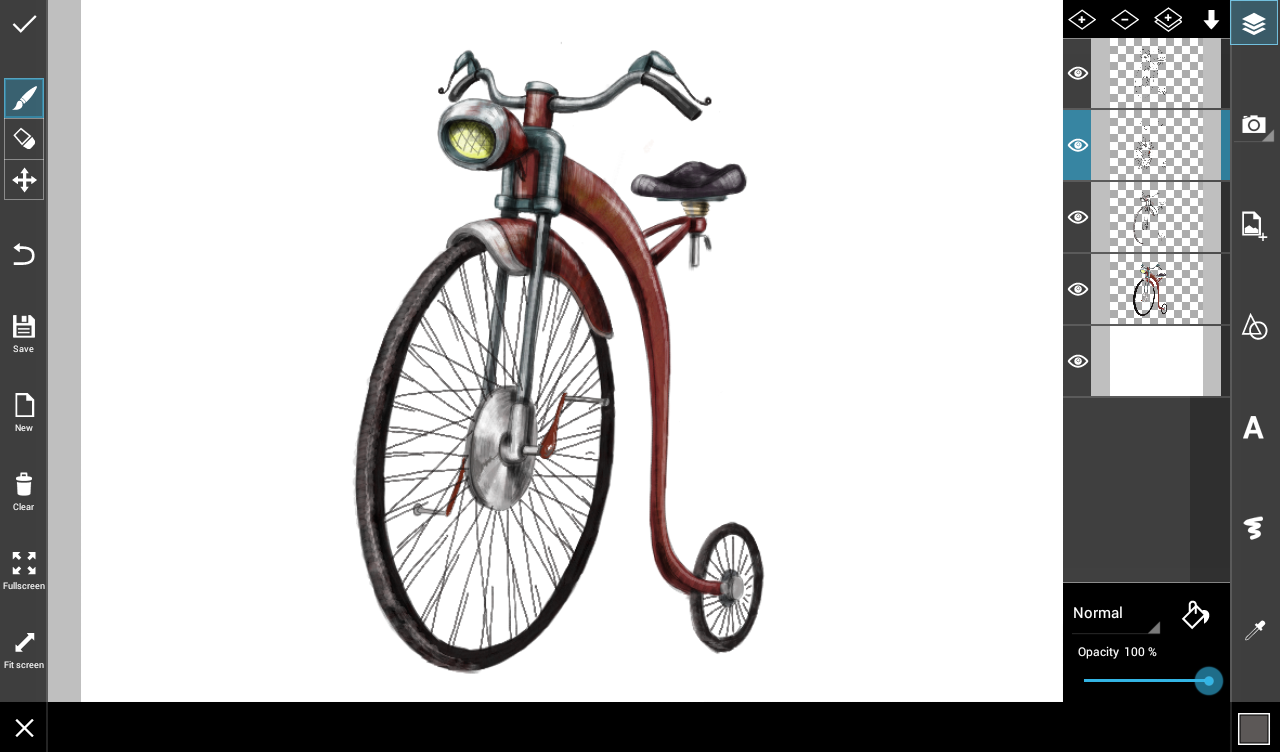 Step 8:
With your actual bike complete, merge layers and create a new one to begin working on your background. Create a sheet of grey and mirror your bike's shape in black to create the impression of a glossy wet street.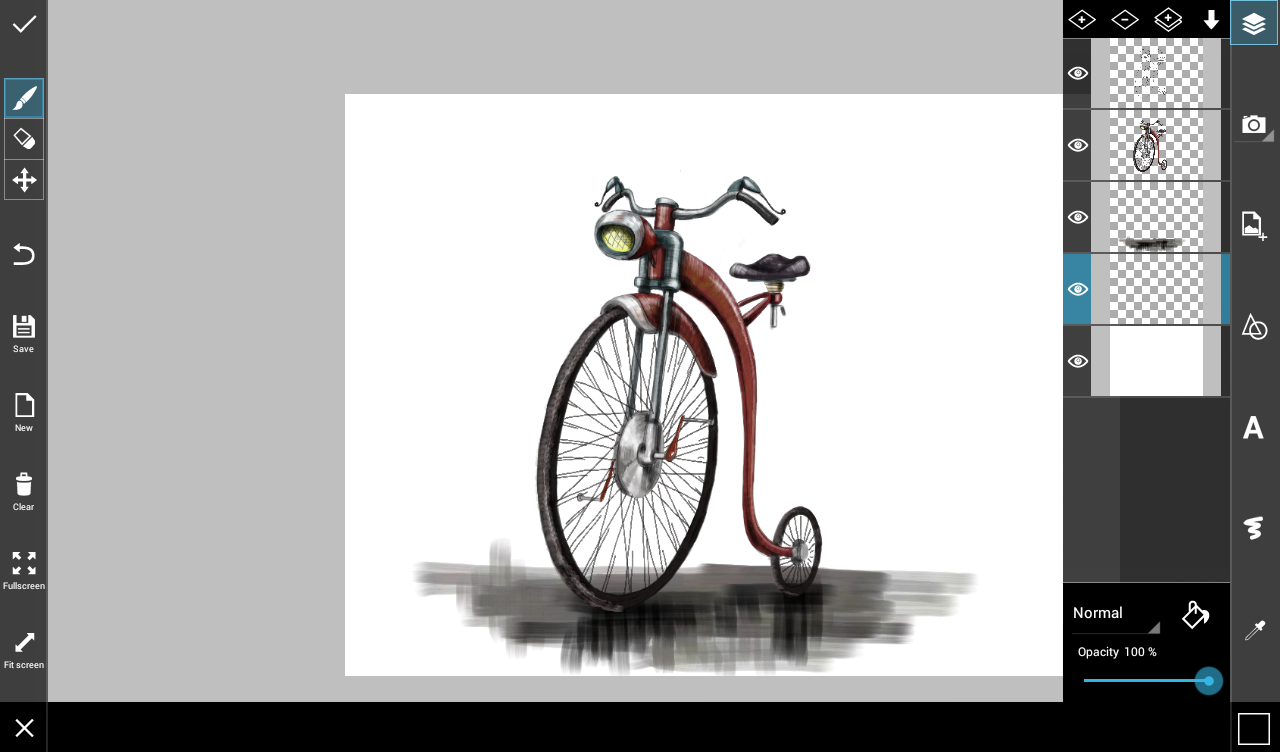 Step 9:
Use a streaky brush with a color of your choosing to create a rich and textured background wall for your bike. Use a black brush with a light spray effect to paint a shadow of your bike on the wall and complete your drawing.