Whether you want to get ready for this week's Bunny Drawing Challenge, or just create a cuddly bunny rabbit drawing for Easter, this tutorial will acquaint you with PicsArt's drawing tools and help you on your way.
Step 1: Draw Outline
Sketch your outlines in three different layers. Sketch the background in the bottom layer, your bunny in the middle layer, and your foreground in the top layer. You can refine your outlines by hiding other layers, lowering the opacity of the layer you are working on, then tracing a precise outline in a new layer over it, before deleting the rough version.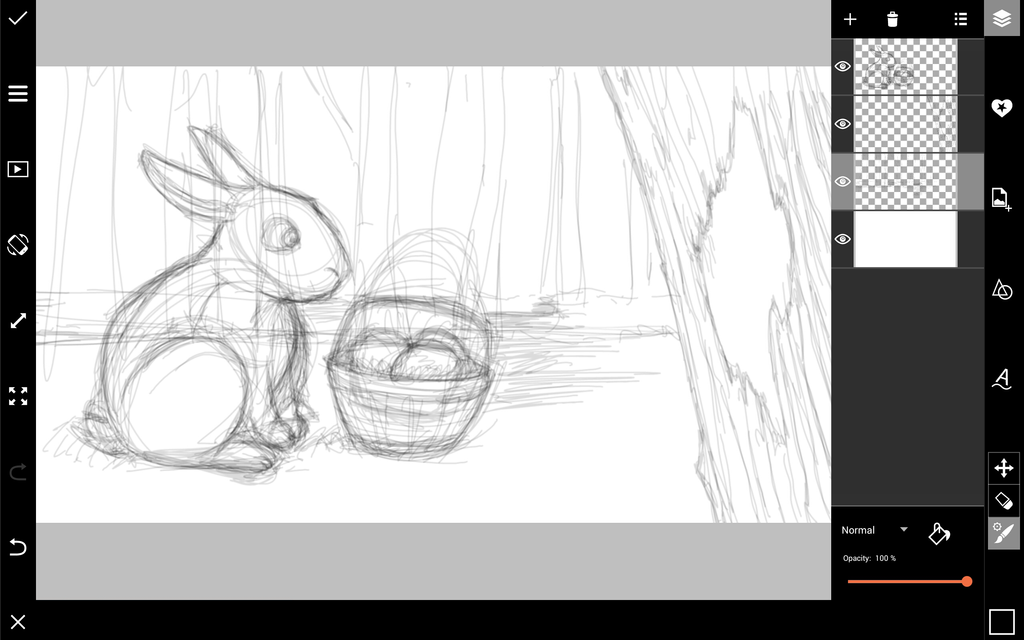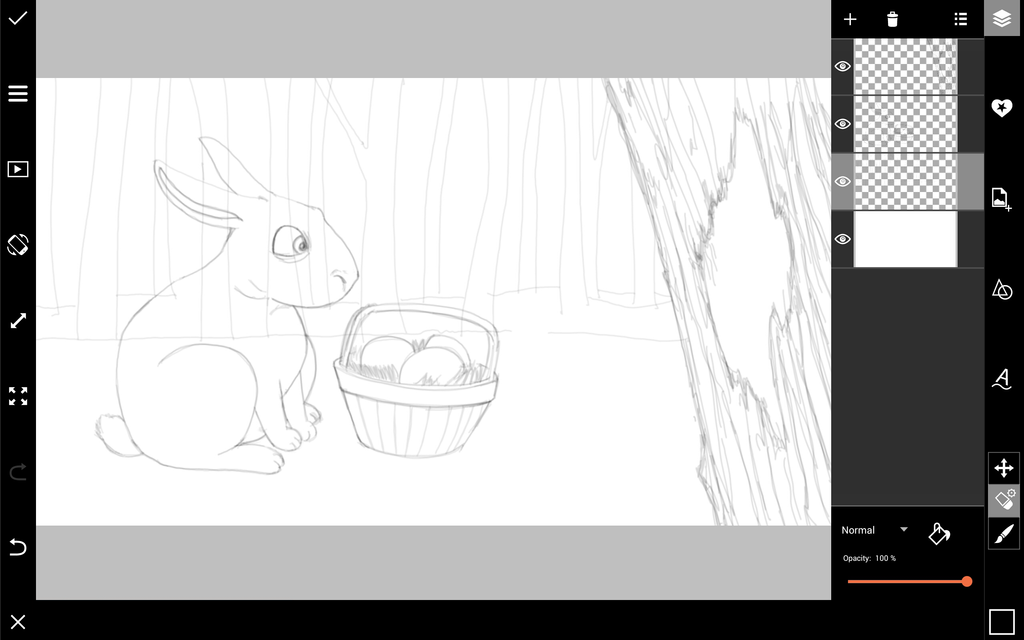 Step 2: Colorize Drawing
Use the Color Chooser to select colors. To color in each outline, add a layer below and color. You can merge layers as you go to simplify your workspace by pressing the down arrow in the layers menu.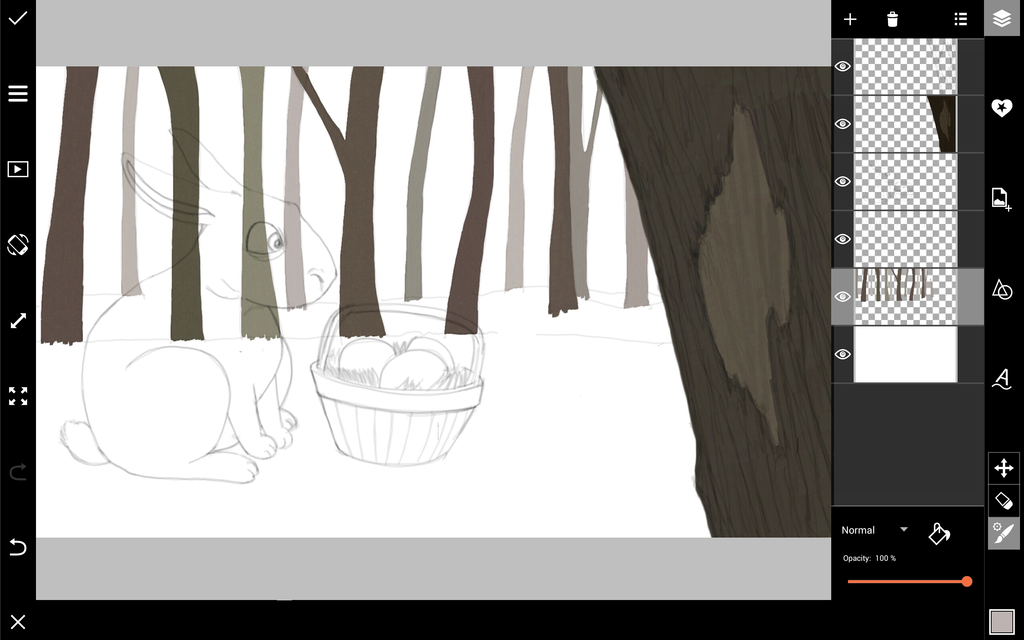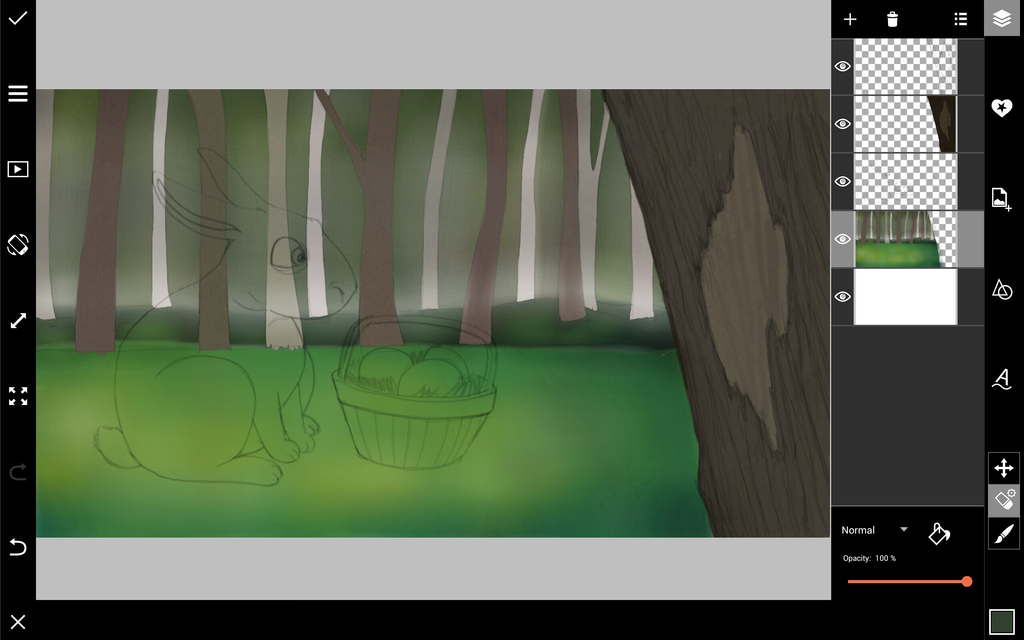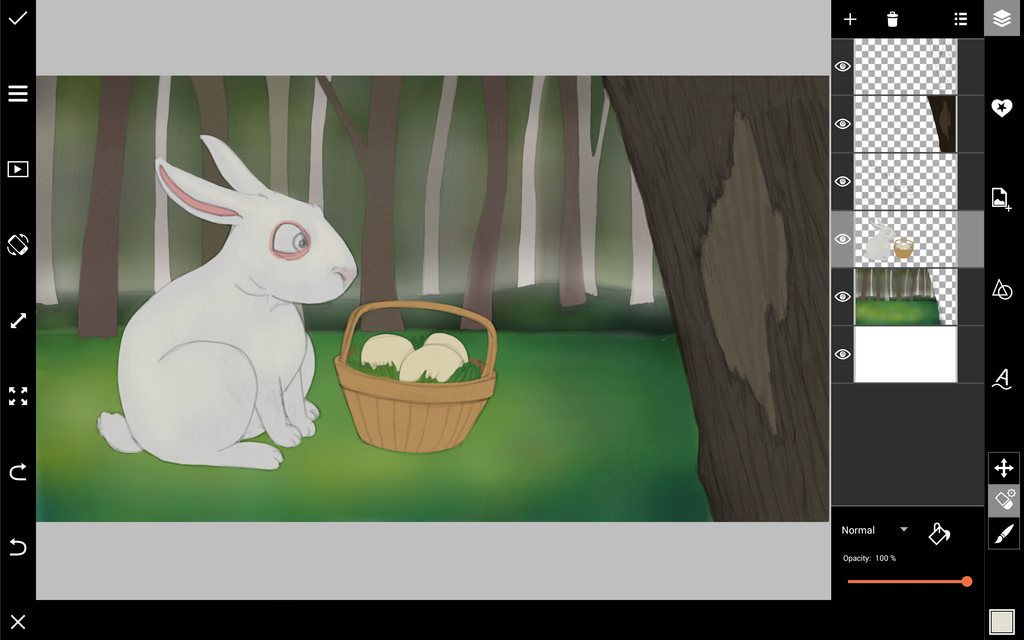 Step 3: Add Shading
To add shading, you can either select darker color tones, use a softer brush, or reduce your brush's opacity to make it slightly transparent.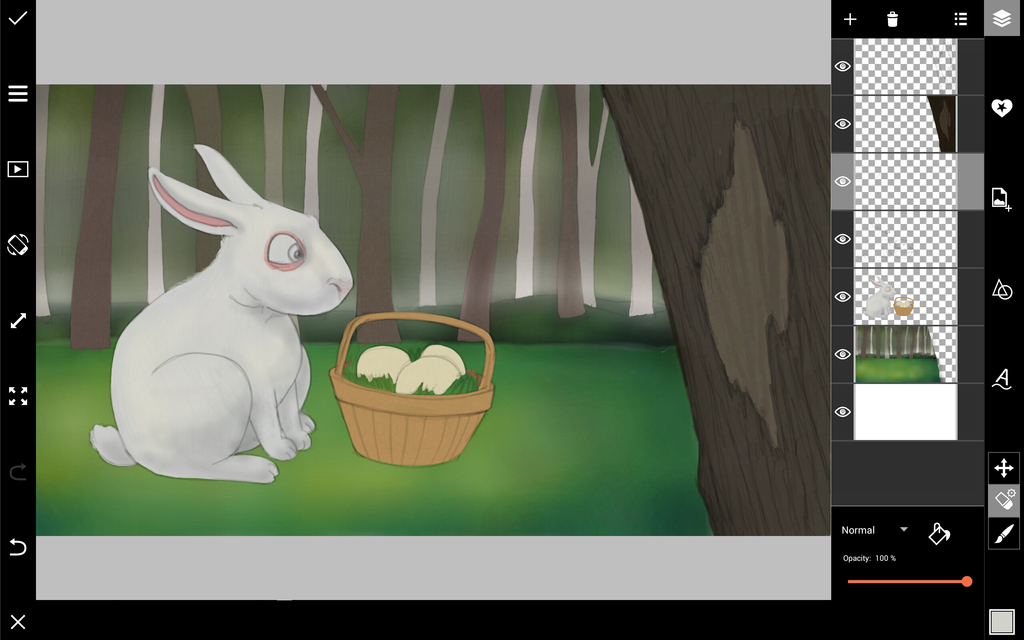 Step 4: Draw Details
Add all of the final details you need to make your drawing pop. Add accents of light, color in your bunny's eyes, add blades of grass, or paint your Easter eggs—whatever the drawing needs.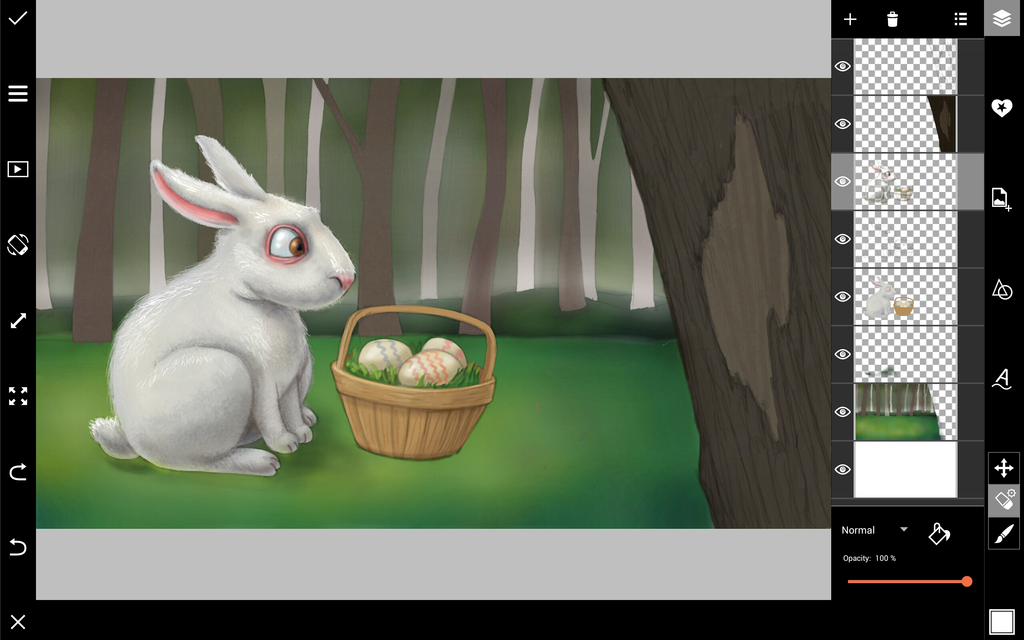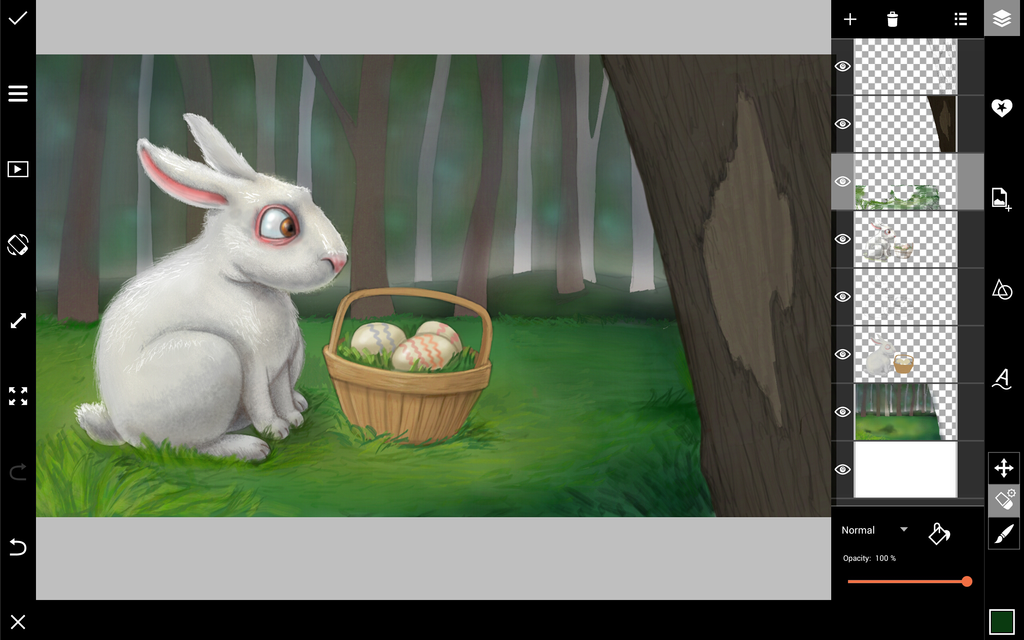 Step 5: Add Light
In the top layer, use a large, yellow brush with a low opacity to soften the atmosphere with sunlight.