The Drawing Challenge this week is to draw the most stunning mermaid in the sea using PicsArt drawing tools. Mermaid's were rumored to have been so beautiful that they could draw a ship of course with a single stare. They are mysterious beings, half woman and half fish, who would often consume the dreams of lonely sailors during long nights at sea. To help users capture the mysterious beauty of mermaids, we have prepared this 7 step tutorial. Use it for guidance and inspiration.
Step 1: Draw the Basic Shape
Draw a basic skeletal outline of your mermaid, approximating the location of the head, torso, arms, and tail. When finished reduce the opacity.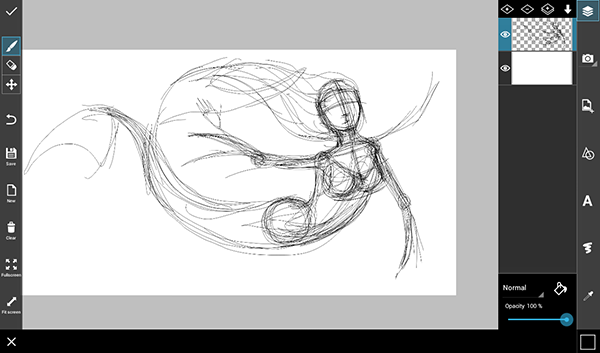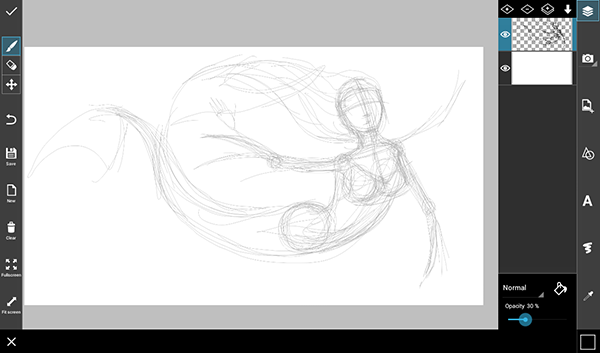 Step 2: Add a New Layer
Create a new layer and trace a more meticulous outline of the previous one. Delineate details like fingers and form the shape of the face and body. Reduce the opacity when done.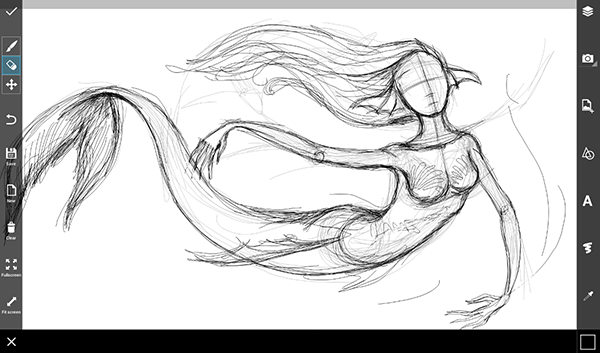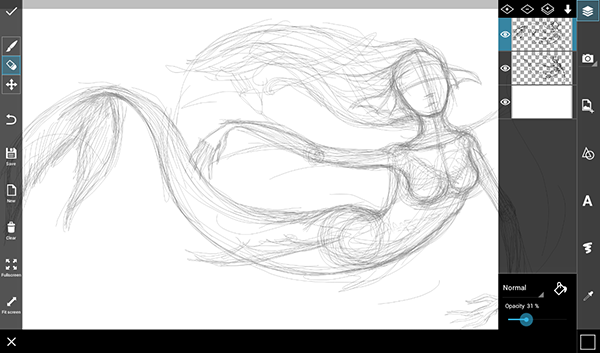 Step 3: Draw the Final Outline
Create a new layer and trace the final outline with clean and deliberate lines. Add details like a nose and mouth, and define the contours of your mermaid's hair.
Step 4: Color the Drawing
In a new layer color in your mermaid with a brush, filling in only the most basic colors.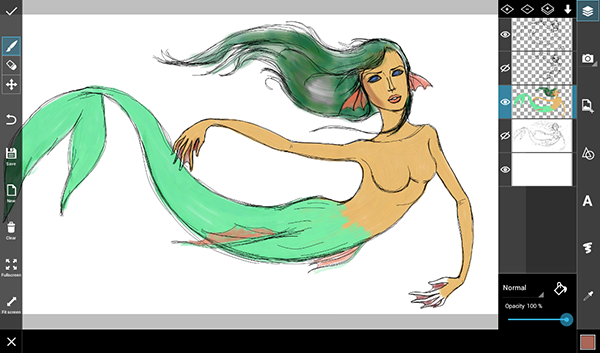 Step 5: Color Shades
Create yet another layer to add basic shading, using dark and light tones of each color to create shadow and reflection.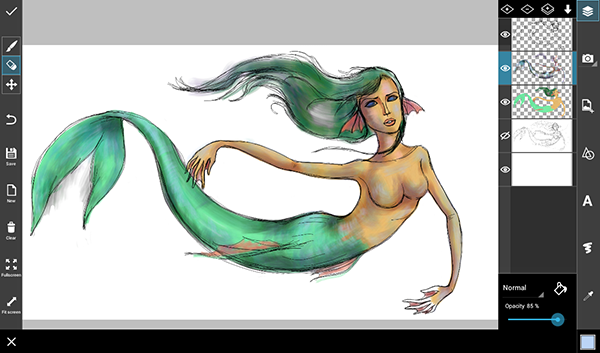 Step 6: Background Color
Hide the top layer to remove the final outline, leaving only the colors. Go over your mermaid with a dark brush to define any essential lines that may have been removed. Add a layer in the background and give it a base color.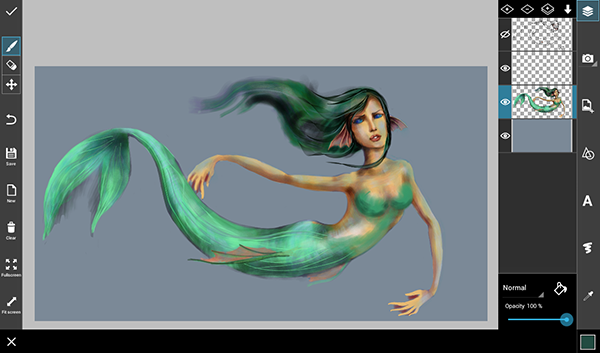 Step 7: Add Final Details
In a layer between you mermaid and your background, add any details you may want behind your mermaid, whether it's waves, light or seaweed. Your mermaid is now ready to swim with the fishes!