The subject of this week's Drawing Contest is pirates, the scourges of the sea and terrors of the coast. Despite their tough countenances, however, pirates are a sensitive lot, easily vexed and quick to draw their swords and pistols over the smallest offense. A single cross remark about a pirate's belt buckle or tricorne-hat can result in a fatal mess of a brawl. So, when it comes to the finer details, you'll want to ensure that you get everything right and send your pirate into the contest looking his very best. Here is a step by step tutorial on how to draw pirate using the PicsArt's drawing tools.
Step 1: How to Draw the Skeleton.
Draw the skeleton of your pirate and his immediate surroundings. This will help you portion out the body, pick a posture, and establish symmetrical guidelines. When you're finished, reduce the opacity and add a new layer.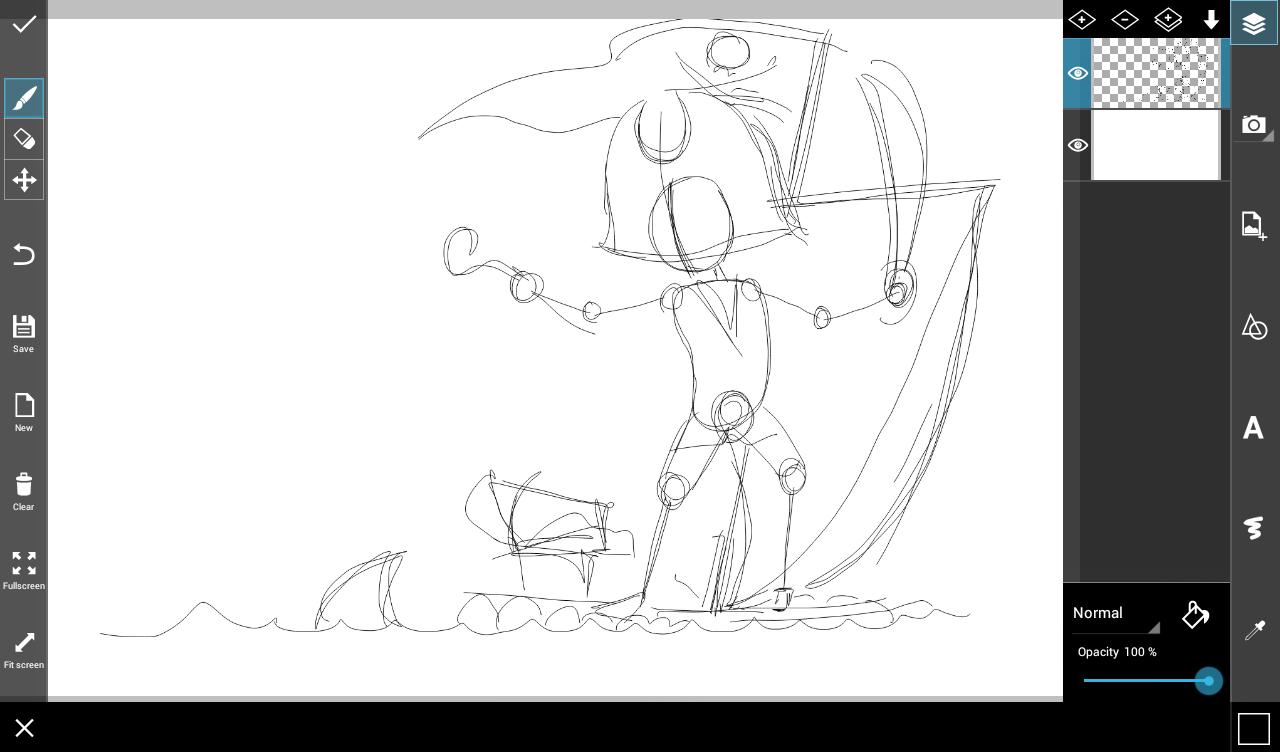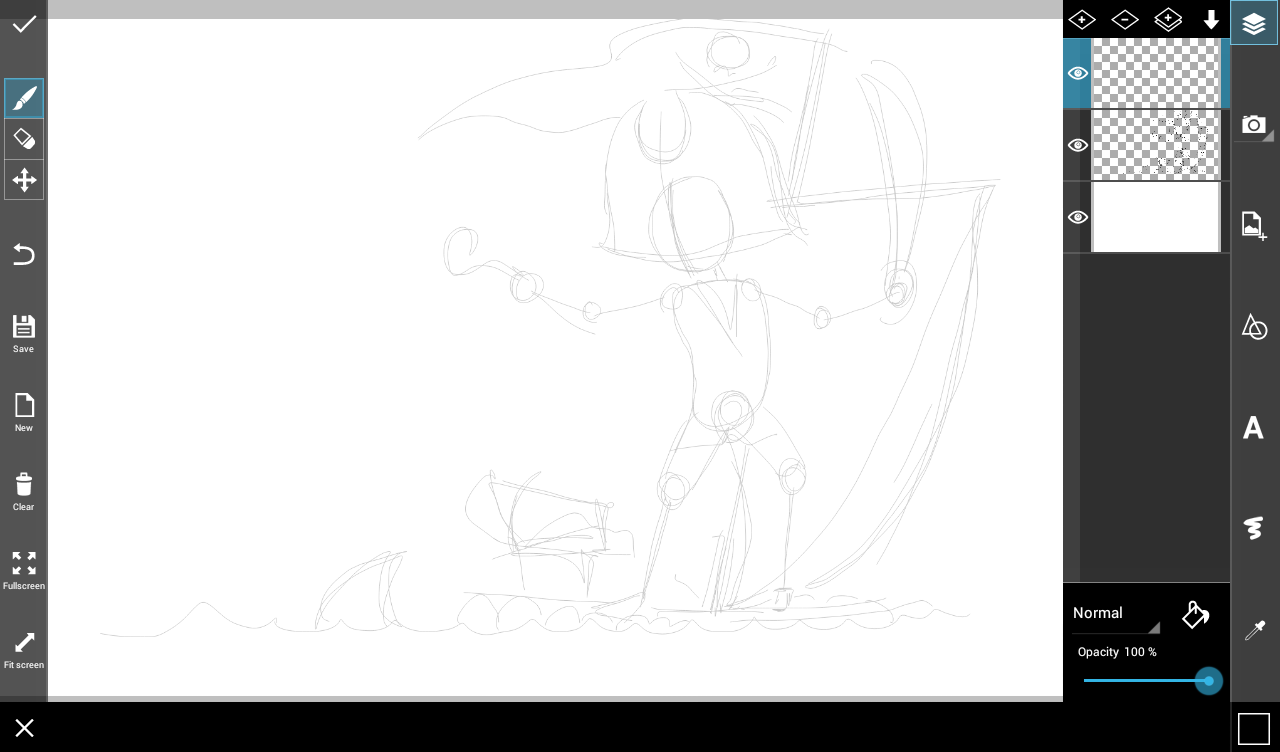 Step 2: How to Add New Layer and Trace Outline.
In the new layer, roughly trace your outline in finer detail, adding facial features and giving shape to your Pirate. When you're done, reduce the opacity merge it with the previous layer and add a new one.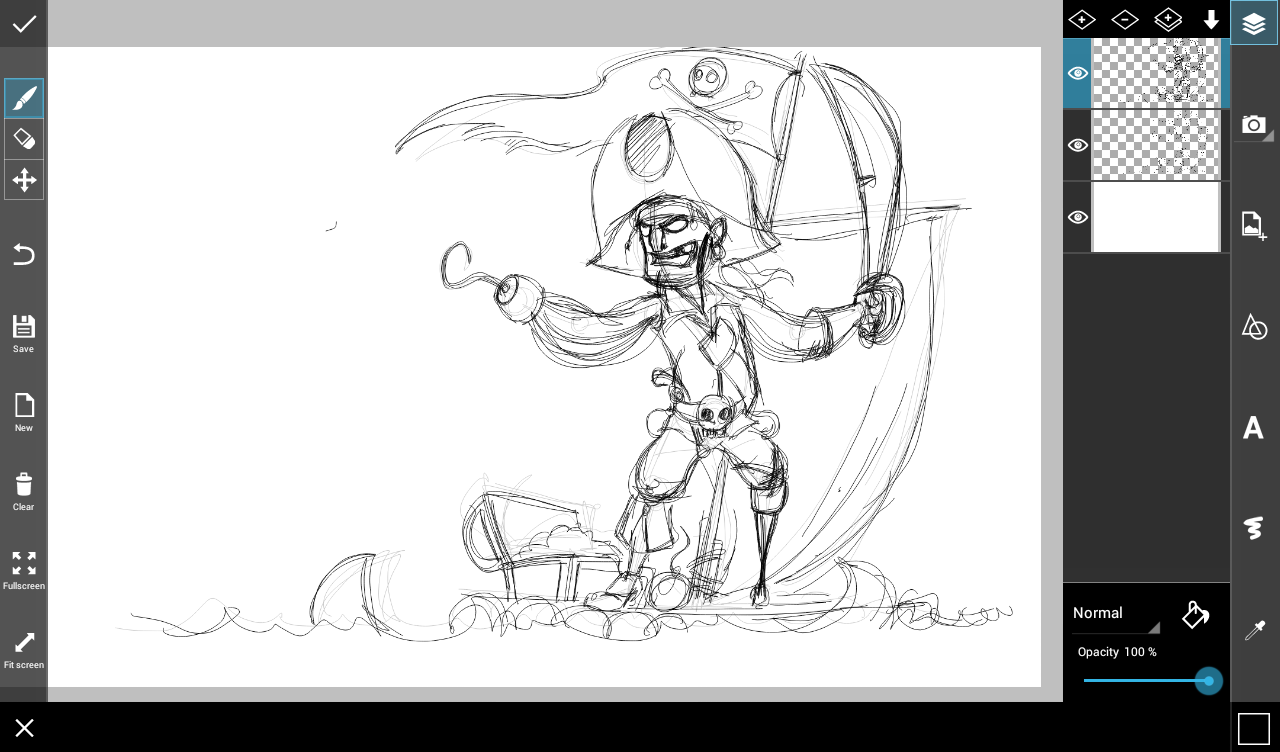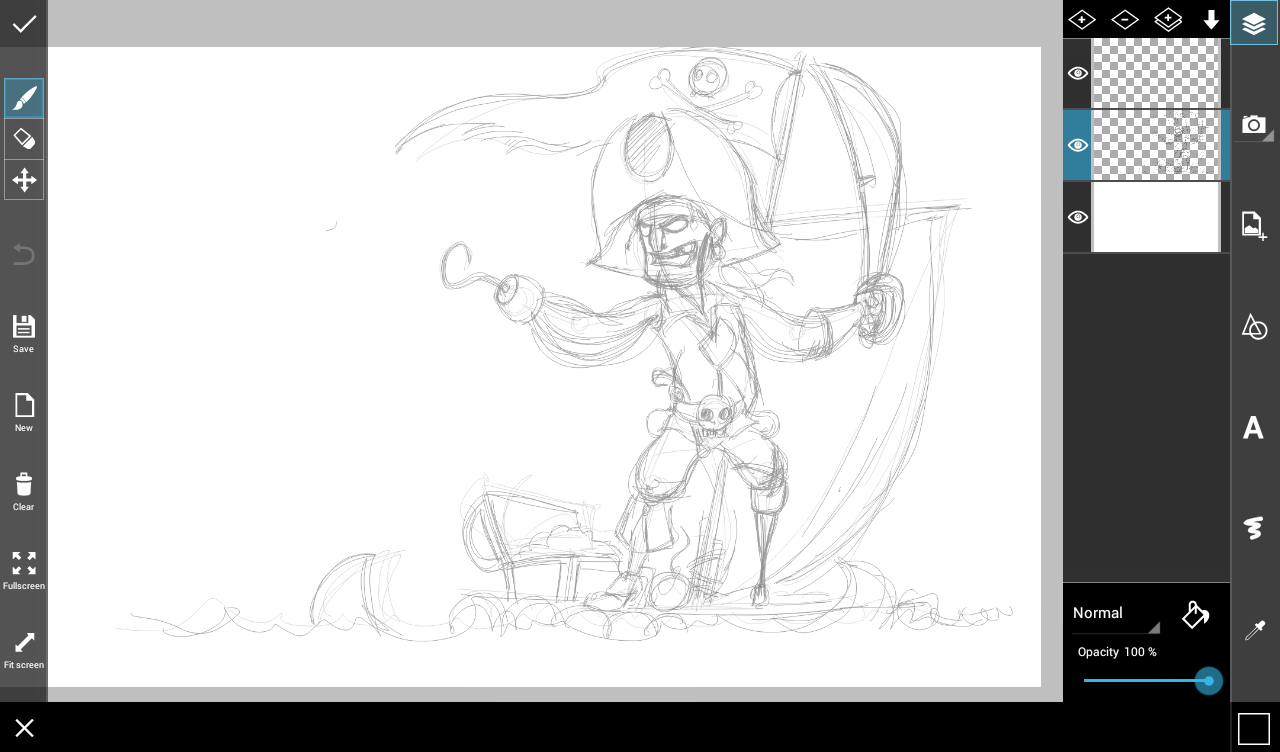 Step 3: How to Create Final Outline.
Trace over the previous layers with clean, dark and deliberate lines. This is to be the final outline for your pirate painting, so make sure you don't miss any details, from the folds of his shirt to the hilt of the pistol in his belt. Once you are finished, add a layer and clear the layer containing the rougher outline. This should leave only the finalized pirate sketch with two blank layers.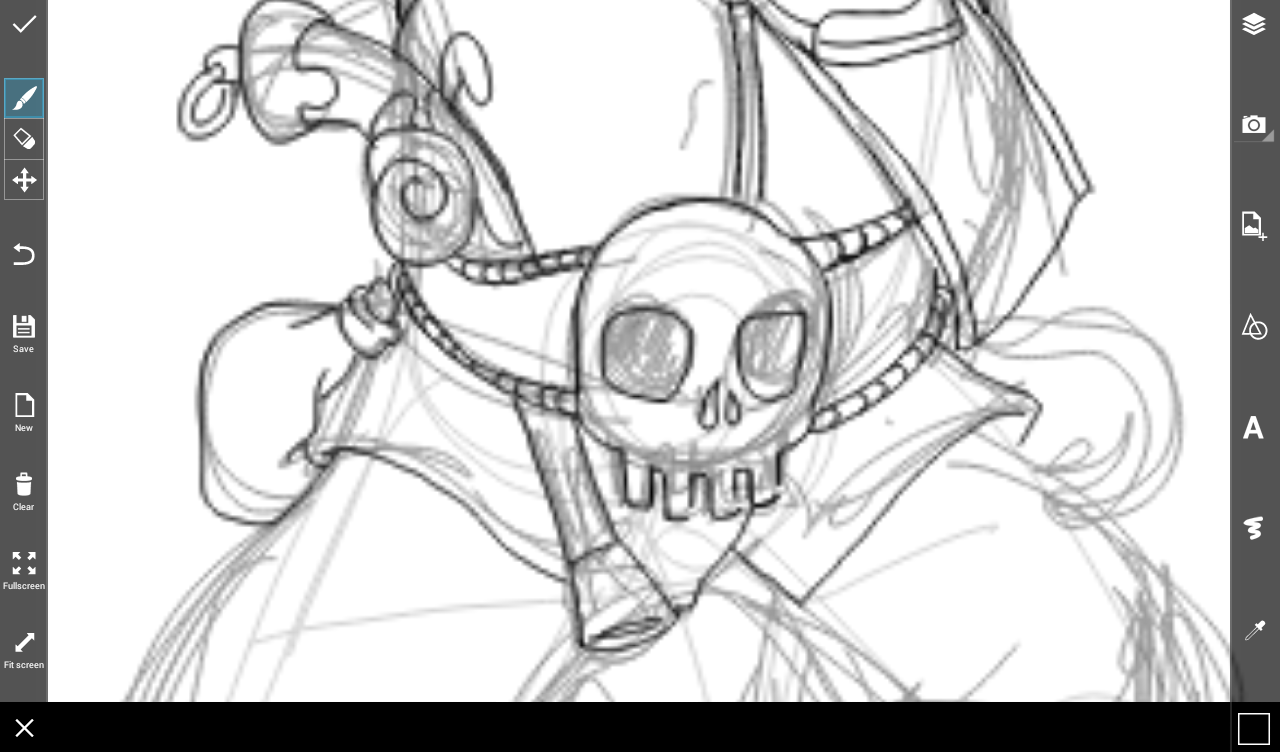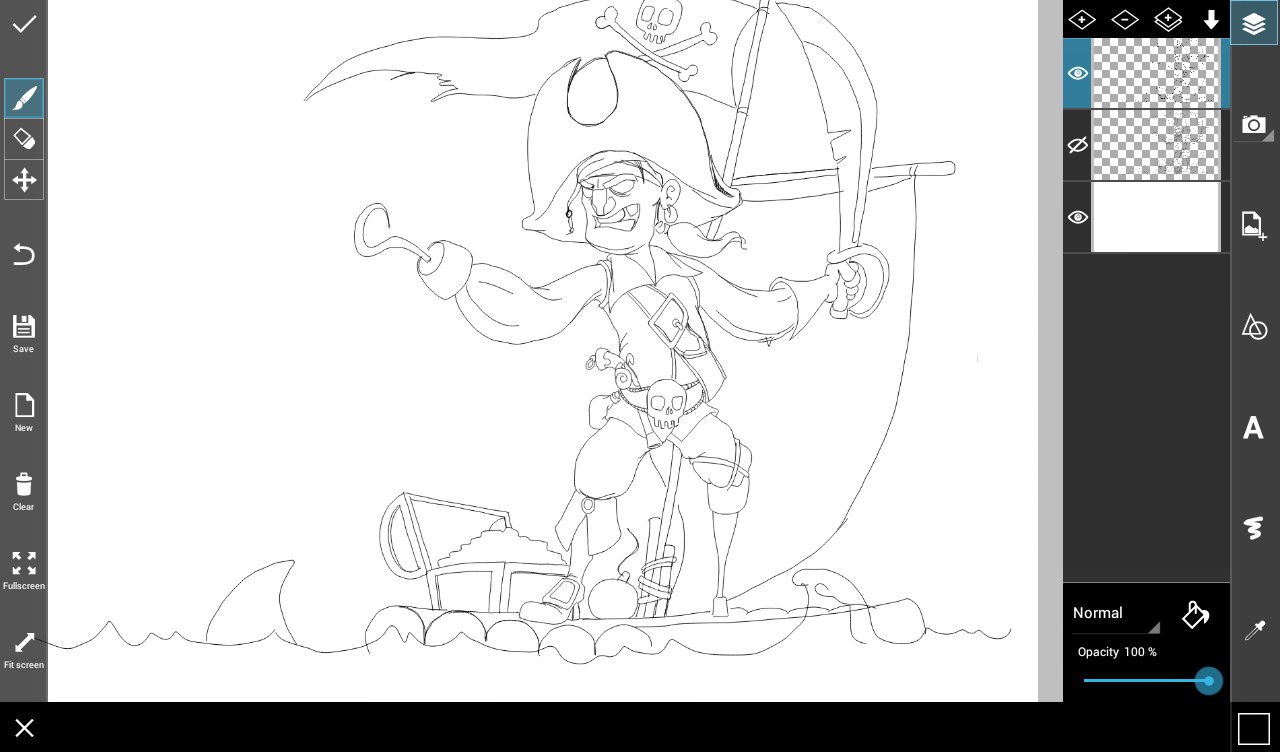 Step 4: How to Color the Drawing.
1. In one empty layer, use a brush to color in your pirate, skin, shirt, boots and other accessories. In the other, color in the background that you sketched and any gold pieces your pirate may have looted.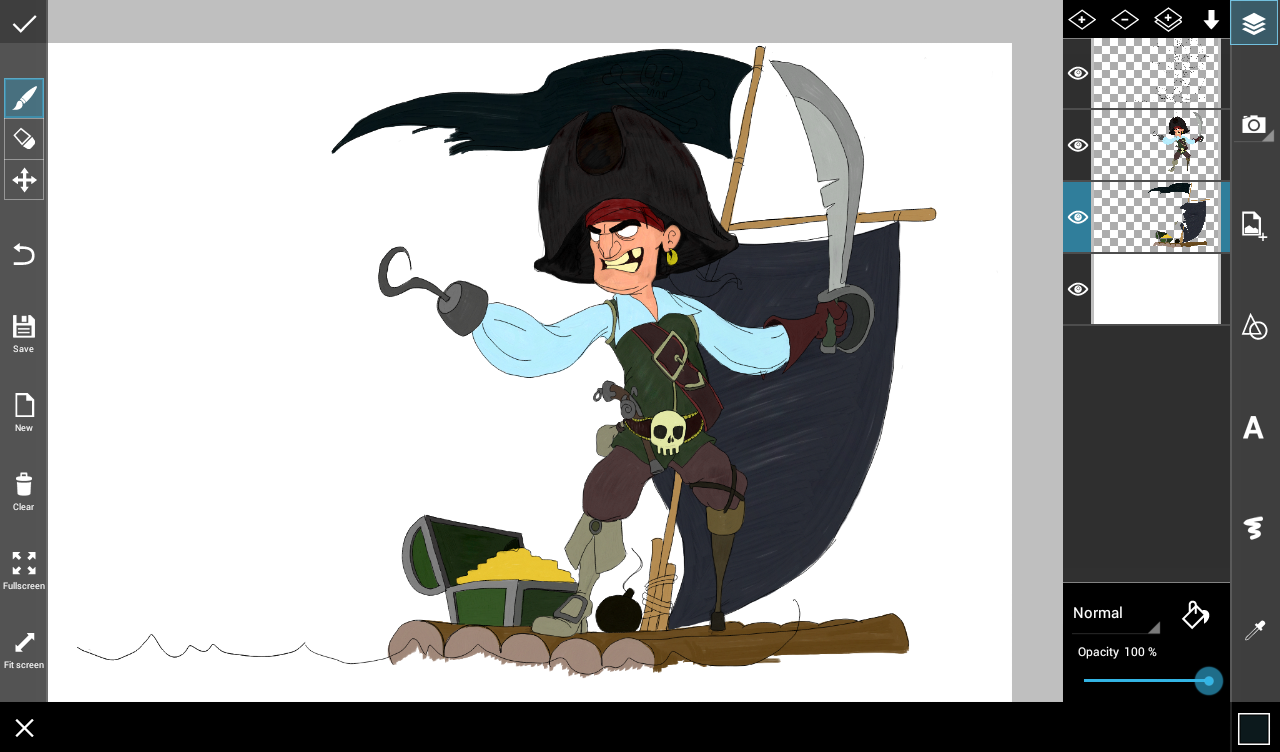 2. Hide the layer containing the outline, leaving just the colors. Use different color tones, black and white to add lighting and shading to your pirate. You may also want to add a layer of light blue for your sky.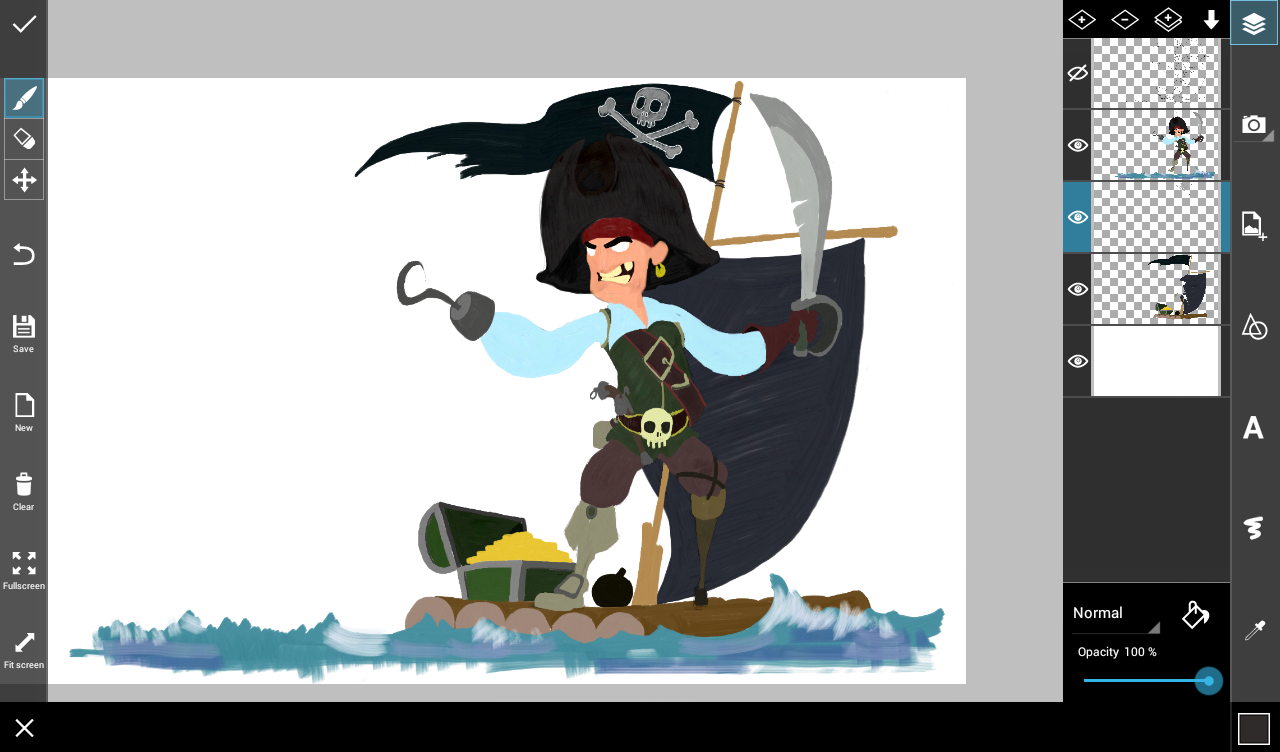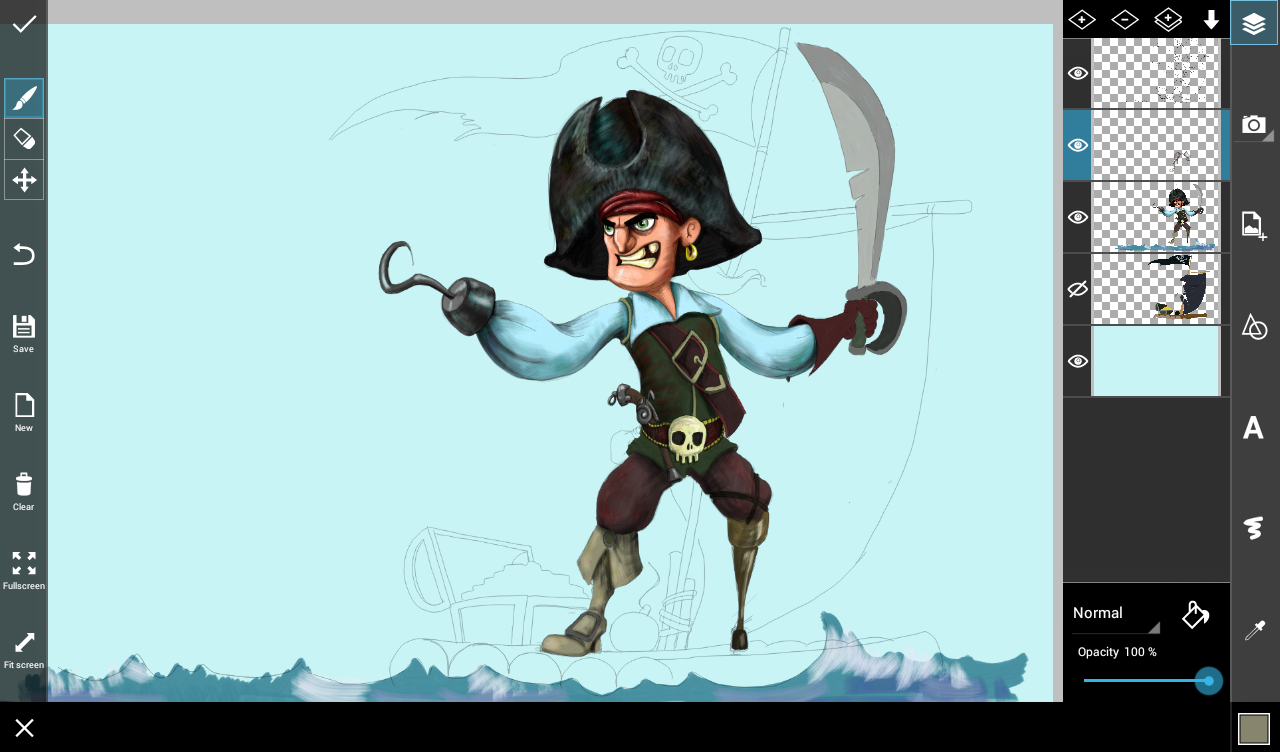 3. Now add shading and lighting to your background. In a new layer, add rays of glimmering light around any gold pieces, assuming you included them.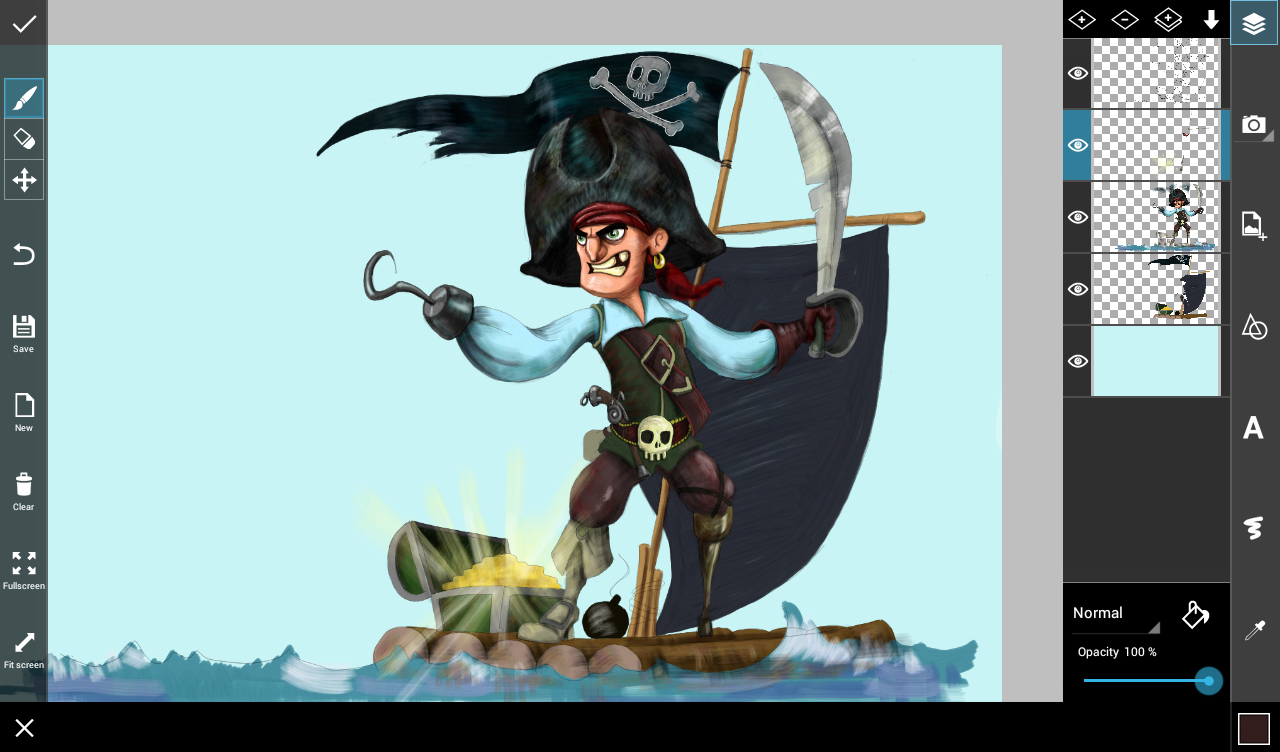 4. Add any texture or detail that you want to the sky. If you haven't already, merge layers containing coloring and shading.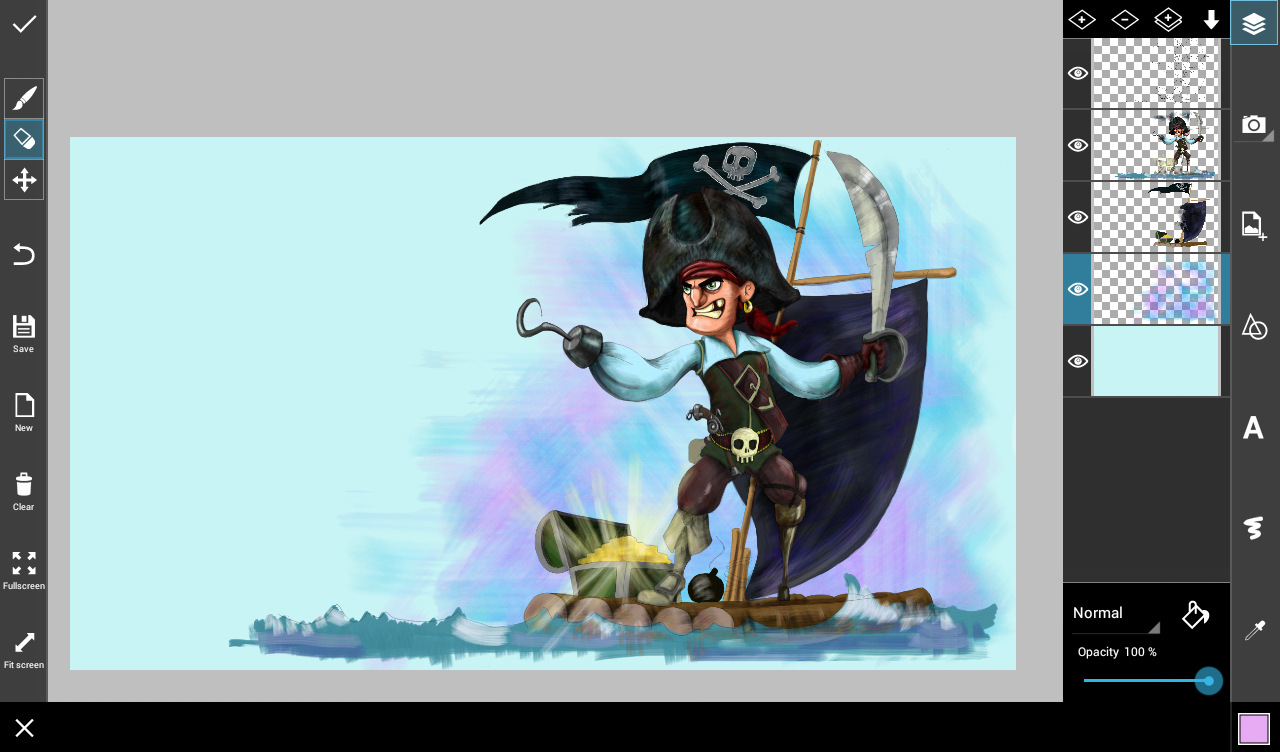 Step 5: How to Add Final Details.
Before you finish add any final details that you desire. Give your pirate a 5 o'clock shadow on his chin, or add sunbeams for atmosphere. Ahoy Mate, your pirate is finished and ready to sail the seven seas!