For this week's drawing challenge, we have asked users to take up PicsArt Drawing Tools and paint umbrellas. Umbrella's are easily recognizable objects with smooth, and elegant geometric forms, and they come in a variety of designs. To help you get started for this week's contest, we have prepared a tutorial that will help to show you the ropes in drawing with PicsArt, and perhaps even provide you with a little spark of inspiration. Follow this tutorial step by step to create a fantastic umbrella drawing and go head on with your peers for this week's contest!
Step 1: Draw an Outline
Press the squiggly line icon in the menu bar to customize your brush settings. Draw a basic rough outline first, then reduce the opacity and add a new layer in which to trace a final outline. Delete the first outline when done.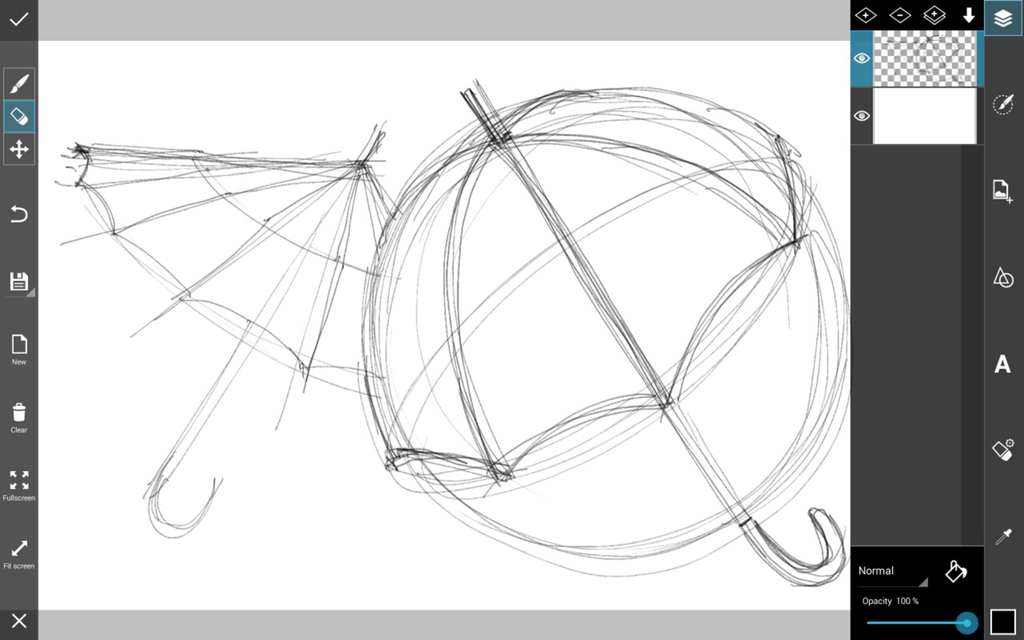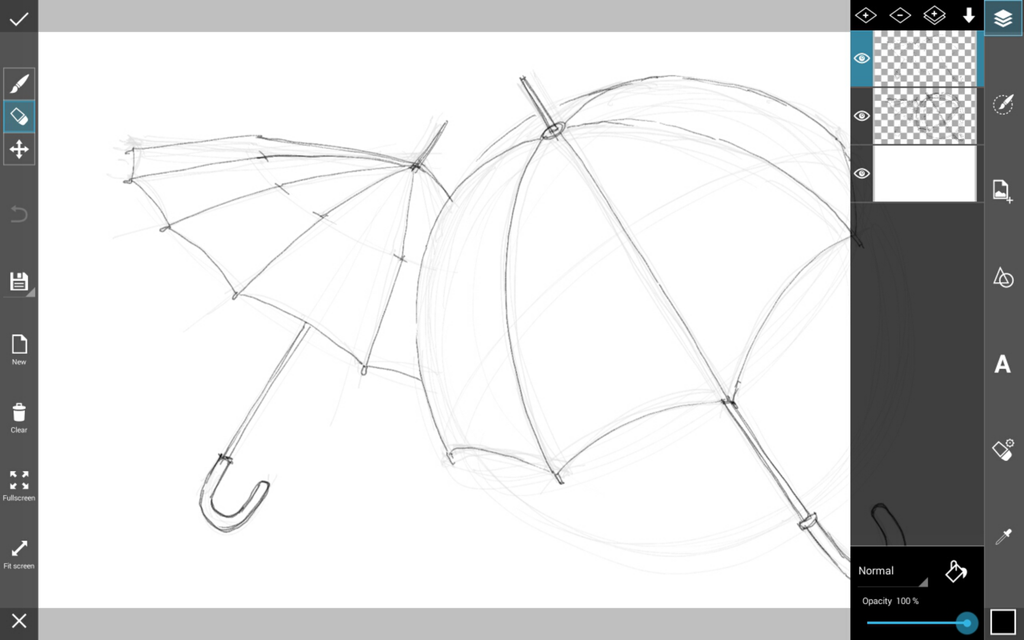 Step 2: Color in your Outline
Use the color box to choose colors and the squiggly icon to customize your brush again. In a new layer, color in your outline.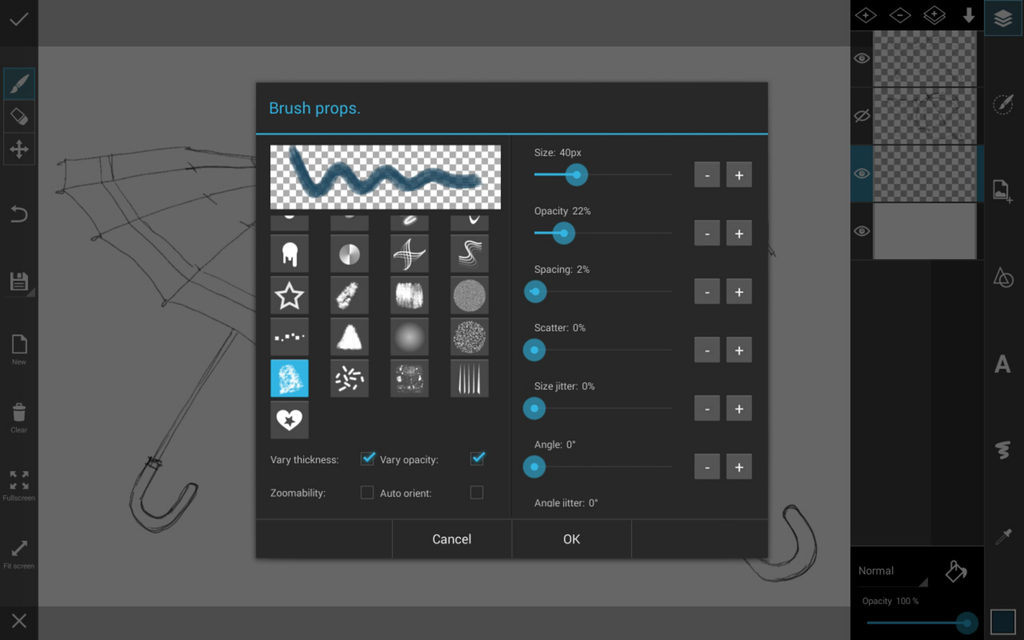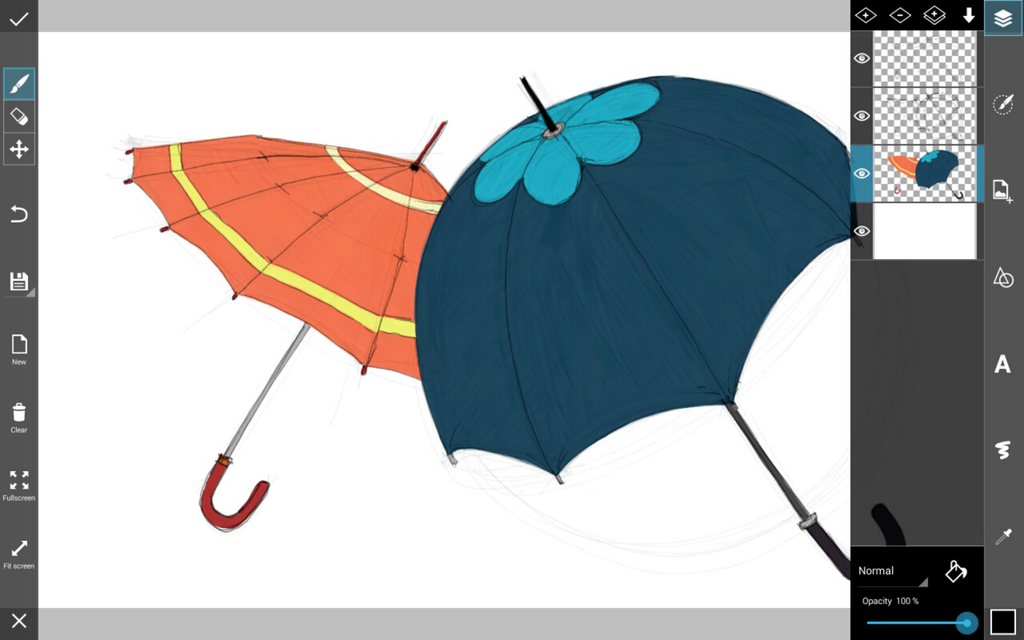 Step 3: Add Shading
Use a black brush to add dark shading all over your drawing. Don't worry if black is too dark, just reduce the opacity of your layer and it will become semi-transparent like a shadow. You can then refine your shading as you please.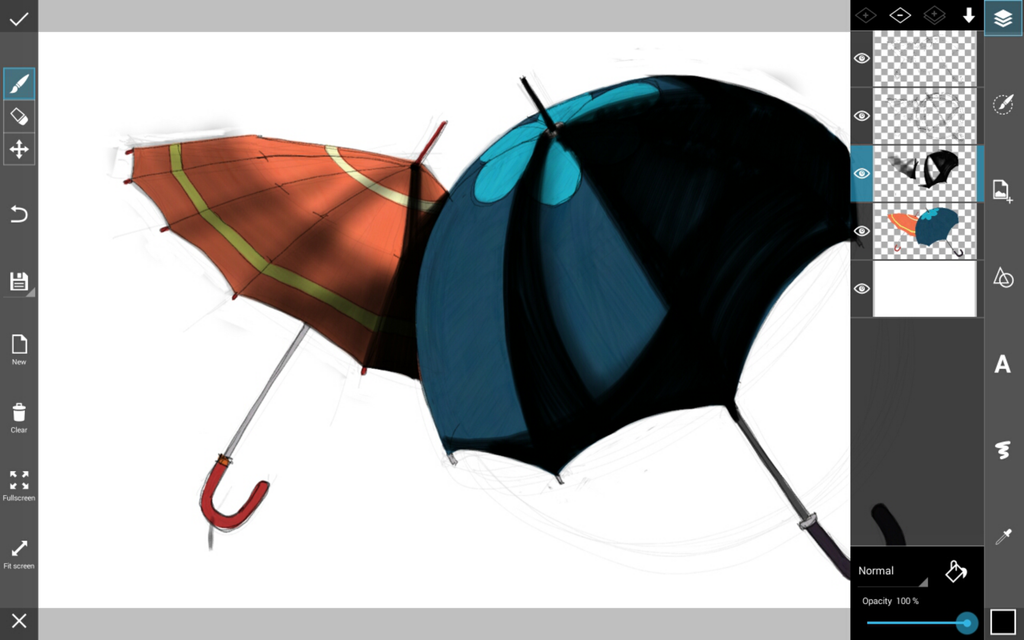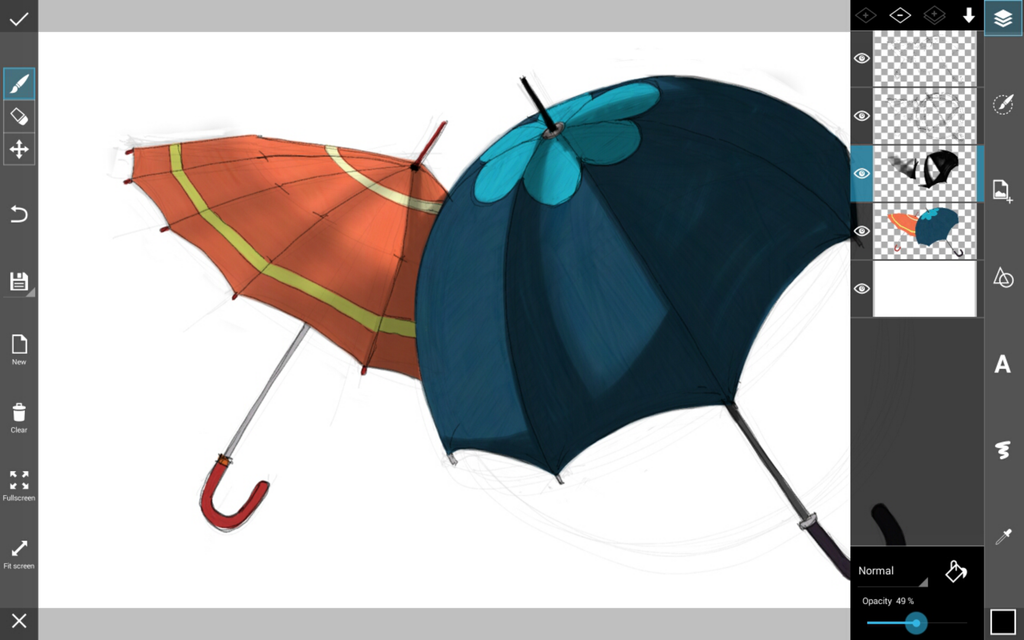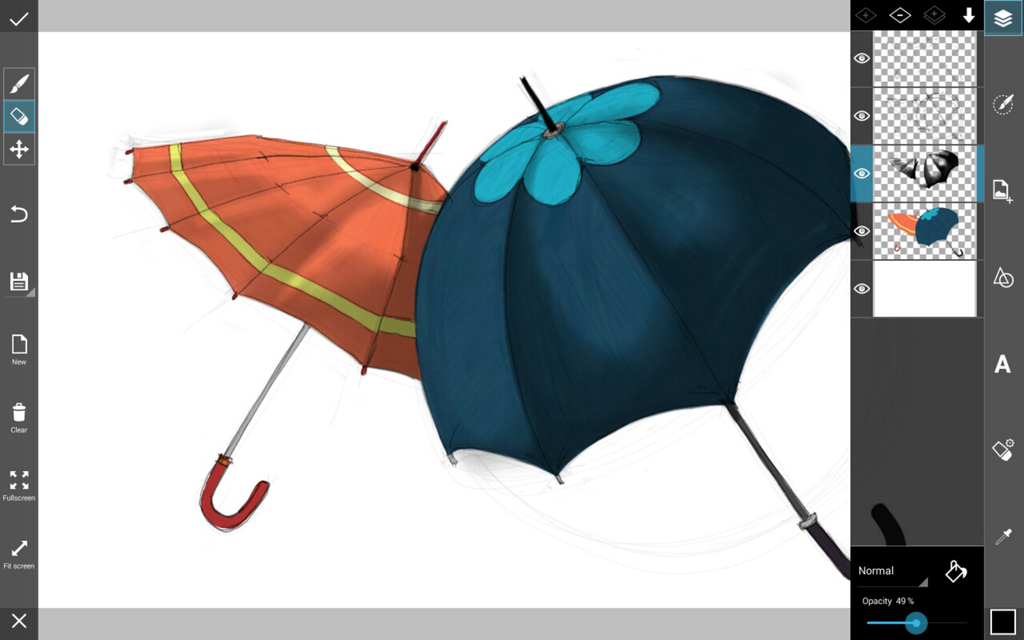 Step 4: Add Lighting
Customize the brush tool again, but this time to add lighting in a new layer, use brighter tones of different colors. Reduce the opacity of the brush itself instantly to paint on lighting.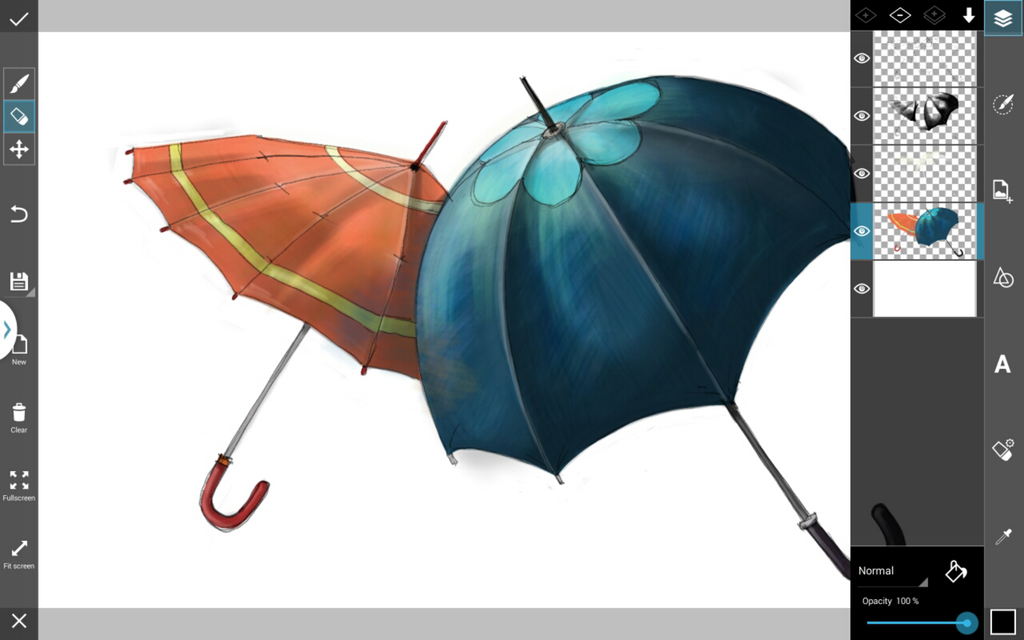 Step 5: Draw the Background
Add a new layer again for the background. Make it blue or grey for a rainy day. Use streaks of translucent vertical brush strokes of various tones to give the appearance of rain.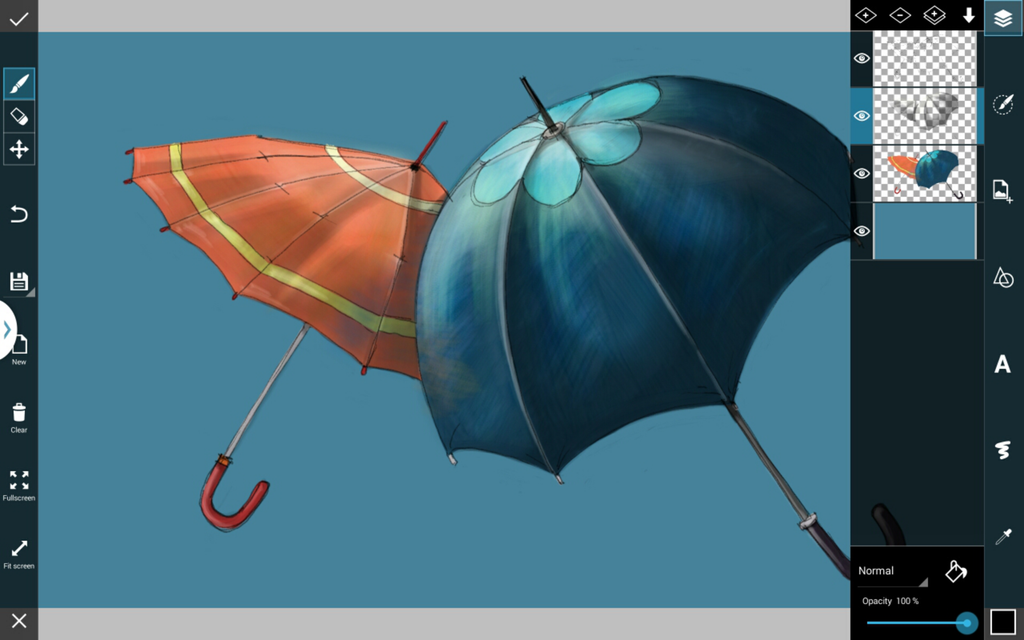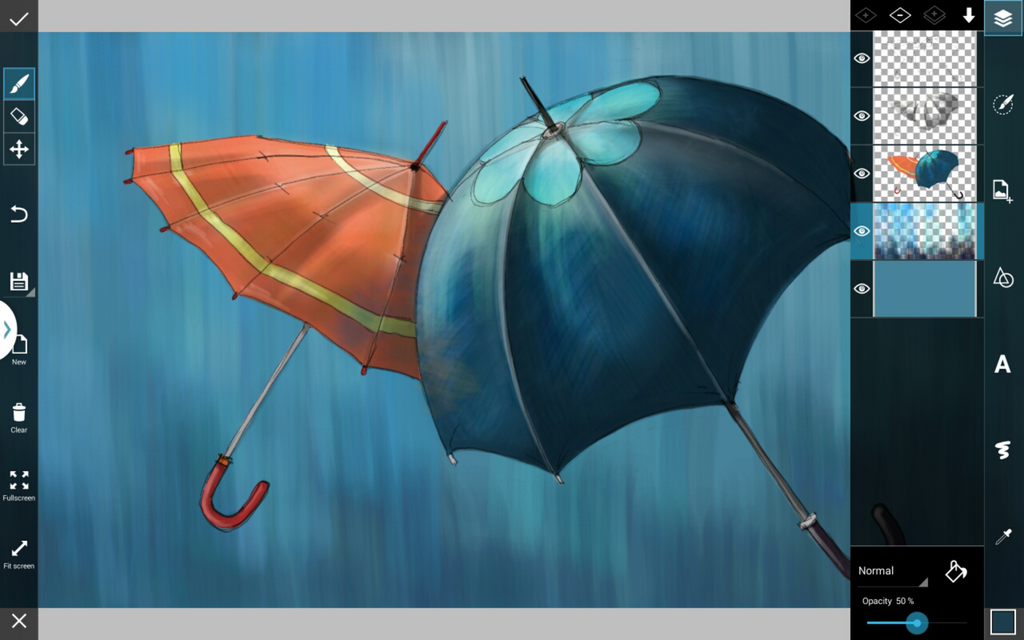 Step 6: Draw the Foreground
Add a new layer, and paint on thin diagonal white lines to add depth to your rainfall. Congratulations, your umbrella drawing is now complete and ready to enter this week's competition!