Last Friday, we were excited to release the new update for the Android version of PicsArt, which includes the fantastic new Clone Tool. This is a fun new photo editing/photo cloning feature that will open up a whole new door of creativity for our users! We always seek to develop new ways in which our artists can more freely express themselves, and this brand new and unique photo editing tool is one of our favorites.
Clone Tool is, as you might guess, an image cloning feature that will allow you to multiply a piece of your photo or image and even delete it altogether, giving you greater control over how your finished art will look. It works by copying part of your image and applying it to another part. You select the area to be cloned by using a brush, so there are no limits to what size, shape, or type of area you may clone. Photo cloning is used by many professional photo editors, so using the Clone Tool will be a great primer for all the aspiring editors out there!
There are a number of ways in which you can apply the Clone Tool to your PicsArt images, with some being more practical and others being more creative. The most practical way to apply image cloning is to use it to hide things in your image; by 'copying' areas of your photo and applying them to other areas, you can remove something that crept into your photo without permission. On the other hand, you can also use this photo editing feature to make super-creative abstracts and fascinating photo edits. The sky is the limit!
Step by Step Tutorial on How to Use the Clone Tool
Step 1: How to Select a Photo.
Click on "Photo" from the main menu of the PicsArt app, and select the image that you'd like to use.
Step 2: How to find the Clone Tool.
Scroll down to the "Tools" button on the right hand side of the screen, and select it. Click on "Clone" in the pop-up menu.

Step 3: How to Select an Object to Clone.
Click on the part of your photograph that you would like to multiply. This might be a particular object, like two dice.
Step 4: How to Apply Clone Tool.
Click on the area that you'd like to multiply the object into, and start to brush. If you have clicked in the top left hand corner of the object, brush to the right and down; you need to brush over the whole of the object!

Step 5: How to Adjust Brush Settings.
Click on the "Brush" icon in the toolbar and adjust your brush settings so that the brush is smaller.

Step 6: How to Make Finer Details and Save Your Photo Edits.
Repeat steps 3 and 4 to clone the finer details of your objects and to multiply smaller objects in your image. Now click the "Checkmark" in the bottom right hand corner, then select the Disk icon to save your image!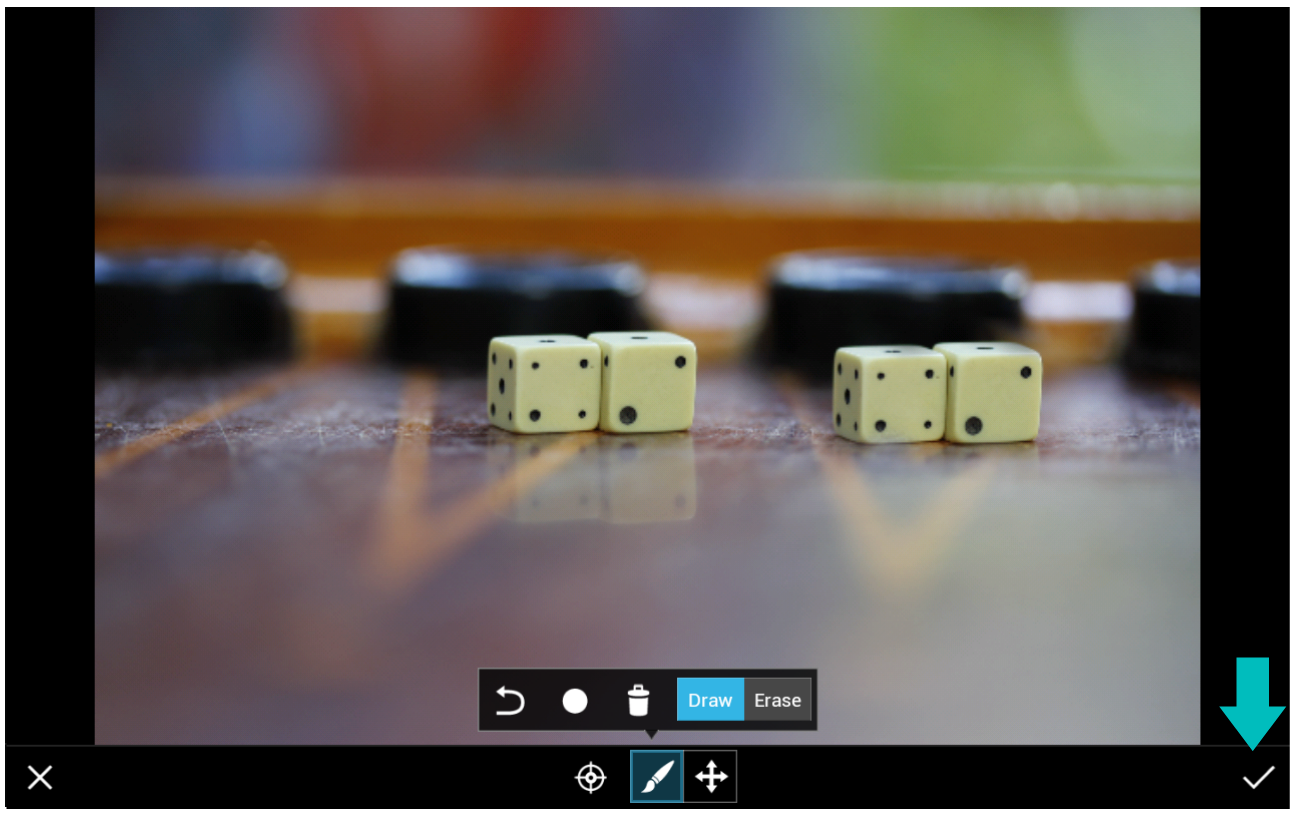 Once you've explored what this new photo cloning feature can do, remember to upload your pics to PicsArt so you can inspire others to try the Clone Tool themselves!
Here are some before/after examples demonstrating how you can replicate or erase objects using PicsArt's Clone Tool.