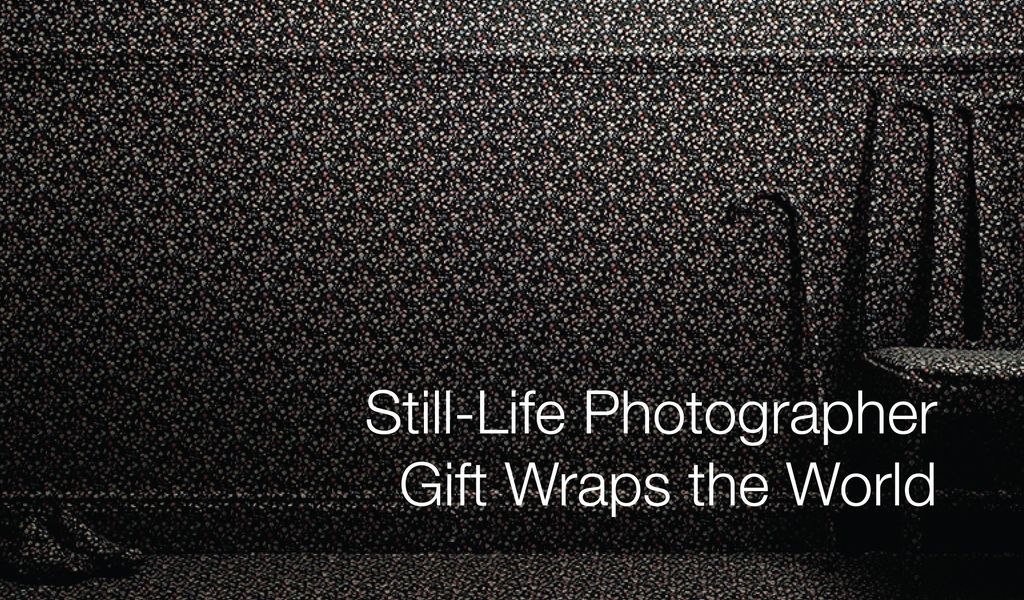 Like a mad Santa Claus, London-based photographer Benedict Morgan has wrapped everything from dishware to entire rooms in decorative paper. Benedict has not found a creative way to give away his house and everything in it, however. He's just a creative photographer with the eye and the patience to create some pretty unique still lifes.
We talked to Benedict to ask him about his gift-wrapping rampage and the wild aesthetics he has created.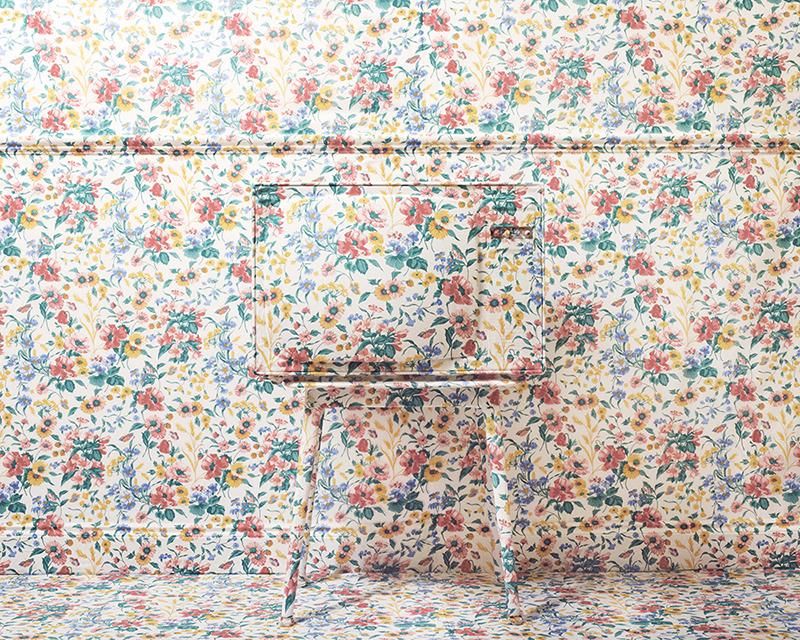 How did you become a still life photographer?
An art teacher at school showed us the dark room and I got completely hooked. At that time I was more interested in the mechanical side of cameras and the journey on which it took me. I would often explore and go on day adventures to take shots.
From always having a fascination with mechanical objects and relentlessly playing with Legos as a child, becoming a still life photographer seemed like a natural progression.
What sparked your interest in wrapping paper?
I would say I don't have a specific interest… but in this case it all started when I was wandering in a market in Mumbai and this chap was selling loads of the stuff. I just loved all the colours and patterns. For no reason other than my gut telling me, I bought a load off him. It then sat on a shelf for a number of years at home before I did anything with it.
What do you think it does to an image of an object or a scene to have it wrapped in decorative paper?
You remove and strip it of its identity. Only the objects that have a strong visual outline maintain what they still are. That's why I worked with iconic objects like a gun. If you tried this with an iPhone it would just turn into a block shape and would not read as anything.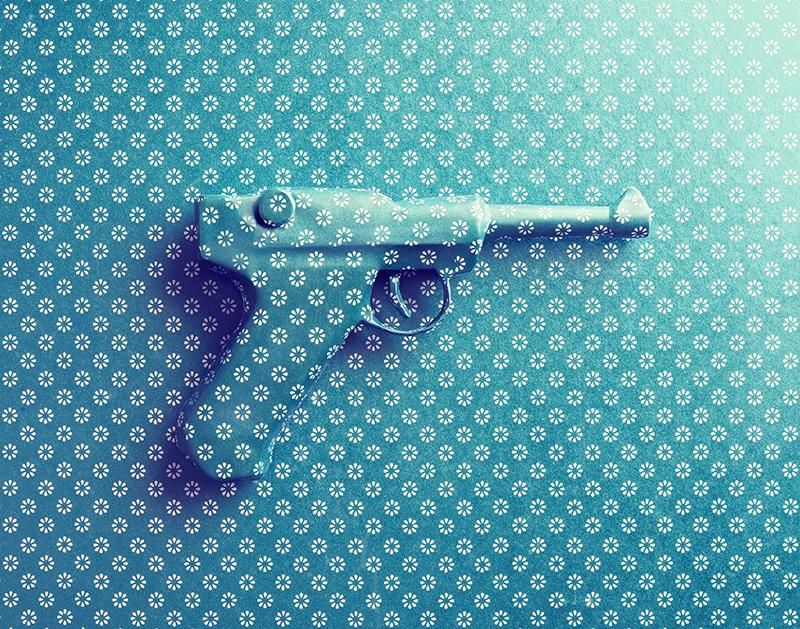 What is the process of wrapping an entire room in paper like? It seems like it could be very delicate and tedious work.
Simply put, it is very delicate and tedious work! I would often work in a team with the bigger sets.
How did you decide what you wanted to wrap up?
I had to find objects that could still be recognized after being wrapped, but I also wanted to find iconic objects that we all have a connection with so the project told a richer story. For example in the case of the Nintendo controller, for me that has quite a nostalgic association. When I was a youngster I would play that very consol with my pals I had at the time.
Have these projects influenced your prowess when it comes to wrapping presents for birthdays and holidays?
Ha! That never crossed my mind. Perhaps something to think about?