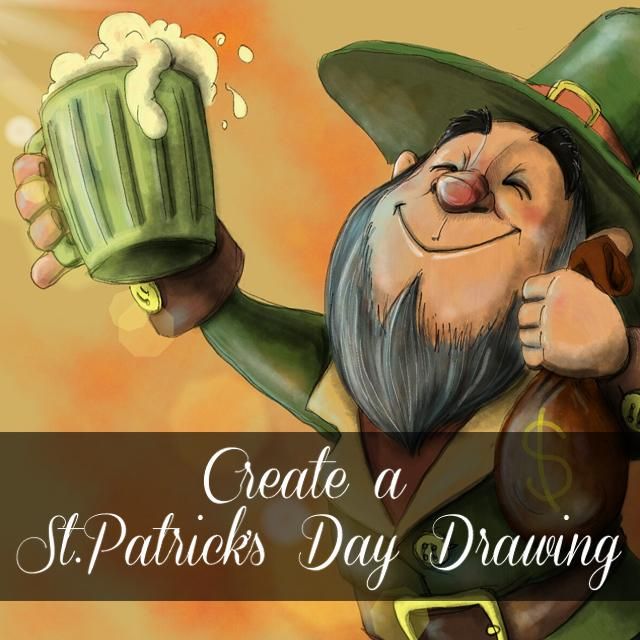 No matter where you are from or what you look like, everybody is Irish on St. Patrick's Day! Use PicsArt Drawing Tools to celebrate Irish culture and draw an image of what this great culture represents to you.
St. Patrick is the most celebrated of the saints in Ireland, but this particular holiday has grown to transcend religion, and become a global celebration of the Irish! A few traditions still stick, specifically dressing green and raising a couple of pints in jubilation, but for this contest, dig deep into Irish culture. This is a land of storytellers like Oscar Wilde and James Joyce, rollicking bands like the Dubliners and the Pogues, and breath-taking scenery of rolling green hills dotted with ancient castles that end as magnificent cliffs that break at the edge of the ocean! The Irish are warm, friendly, and witty, so let's tip our hats to them this St. Patrick's Day and show them some appreciation!
Draw a scene that represents what you love most about Ireland for the St. Patrick's Day Drawing Challenge!
Submission Rules & Deadlines
All drawings must be submitted between 9:00 AM (PST)on Saturday, March 15th and 3:00 PM (PST) on Sunday, March 16th.
To Submit your drawings wait for the tag which will be announced this Saturday at 9:00 AM (PST) on Facebook, Google+ and Twitter. You can also submit them directly in the "Contest" section of the app once submission begins.
How to Vote
Voting will begin as soon as submissions start at 9:00 AM (PST) on Saturday, and will last until 3:00 PM (PST) on Monday.
You can vote for your favorite images in the "Contests" section of the app or by visiting the "Contests" section of our website.
Non-Original Artwork Will be Rejected
All submissions must be original drawings created by users using only the PicsArt App drawing tools.
Users CANNOT copy images from our clipart files, other users, or the Internet.
Images that don't meet the requirements above will be removed, to ensure fair voting opportunities for authentic drawings! Thank you.