Street art is a very curious aspect of city life. On one hand, it helps weave the fabric of urban communities and often propagates powerful messages of solidarity. On the other, it is constantly changing and whether it's being replaced by another artist or painted over by the municipality, it is fleeting.
A city's street art is special because it is so of the moment. And thanks to our global community, we get to experience those moments from all over the world in the form of photographs uploaded to our app daily. Of the thousands of images uploaded to our app, many of them feature street art very prominently, and today, we want to take a quick tour of some of our favorite captures in cities across the globe.
1. Wynwood Art District, Miami, FL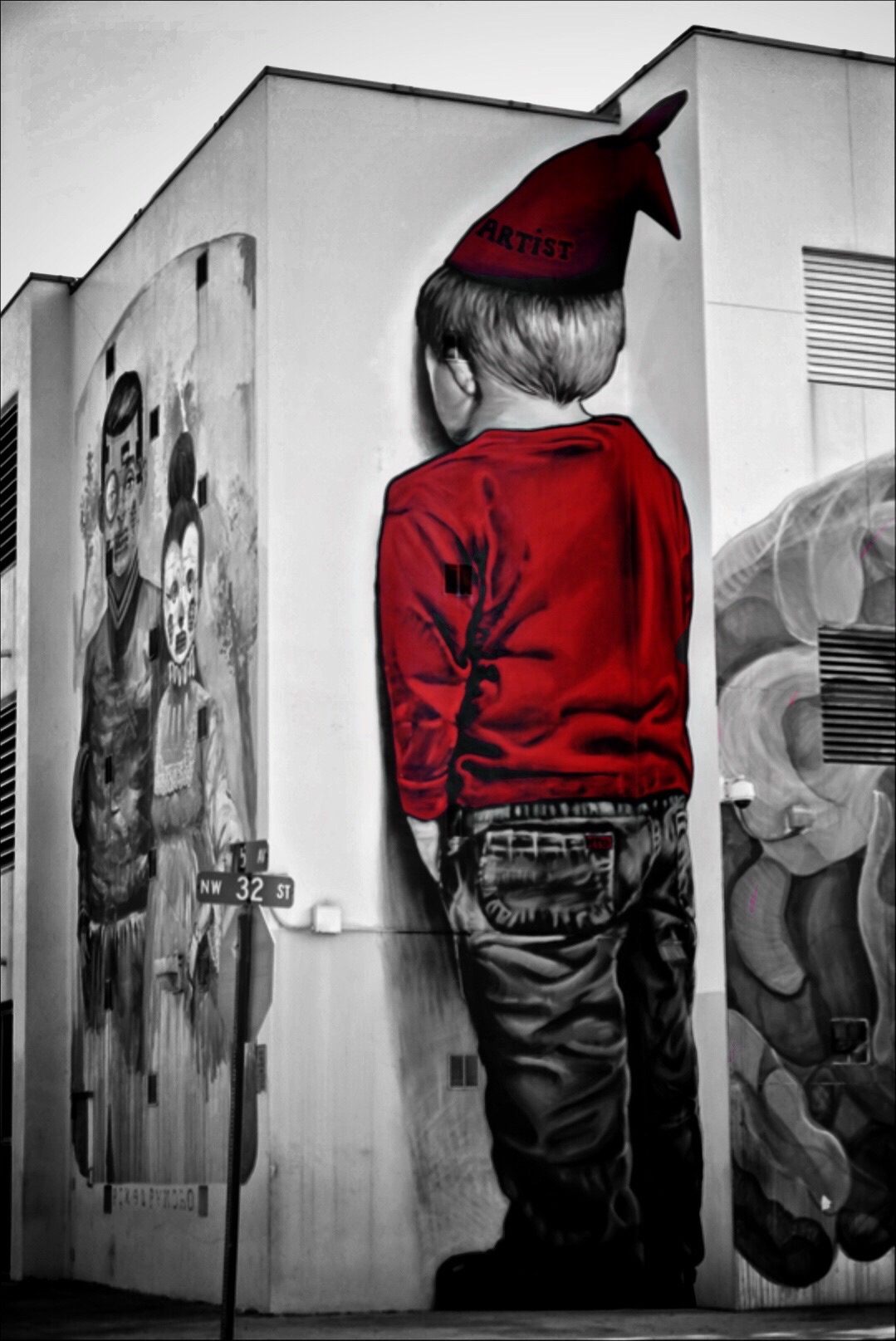 This image captured by Ann (@lifesahoot) really struck us, not just for its imagery, but for its story and Ann's interpretation. This picture was shot in a subdistrict of Wynwood, which became famous for the street art revolution that overtook what used to be the warehouse and manufacturing district of Greater Miami. Over the span of several years, developers rehabilitated neglected warehouses, shuttered factories, and other unused buildings, transforming them into numerous art complexes, galleries, performing art spaces, restaurants, cafés and other creative businesses. Wynwood is a great example of a city totally transformed for the better by art, and today the art scene attracts people from all over the world. This shot of a young child wearing a dunce hat was captured on the side of a school building, a not-so-subtle critique of the often humiliating tactics educational institutions have used in the past to assert authority in schools. Ann has captioned this image, "No one likes to be cornered."
2. AC/DC Lane, Melbourne, Australia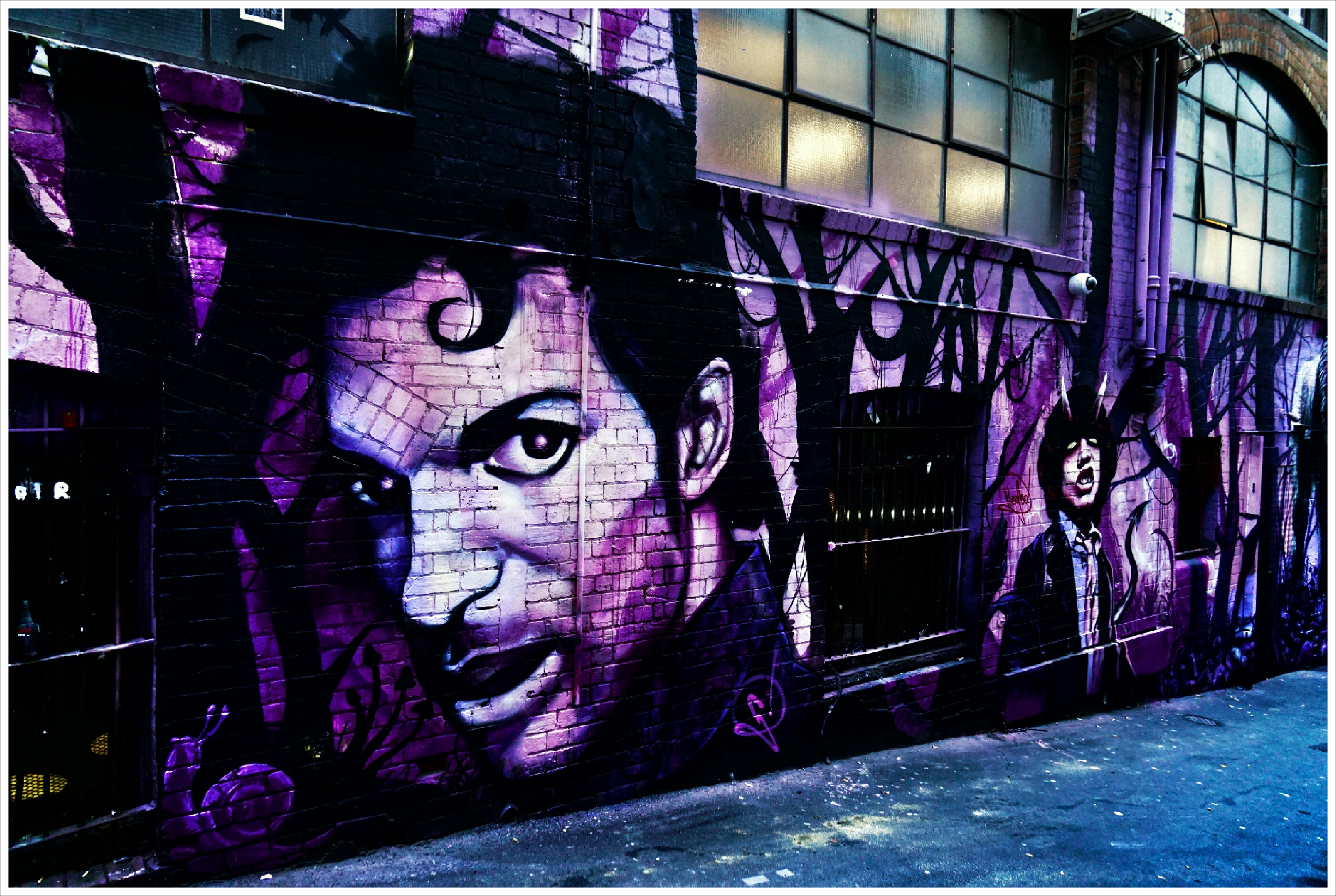 This photo taken by Stu (@stu76) features a recent artwork added to the famous AC/DC lane in Melbourne, Australia. The laneway's history dates back to October 2004, when it was renamed as a tribute to the Australian rock band, due to the band's ties to Melbourne, their status as cultural ambassadors for Australia and the lane's position in the city's bar and rock district. On April 28th, following the death of legendary rock star Prince, this piece was added to the repertoire of murals that don this magical venue.
3. Sir J. J. Institute of Applied Art, Mumbai, India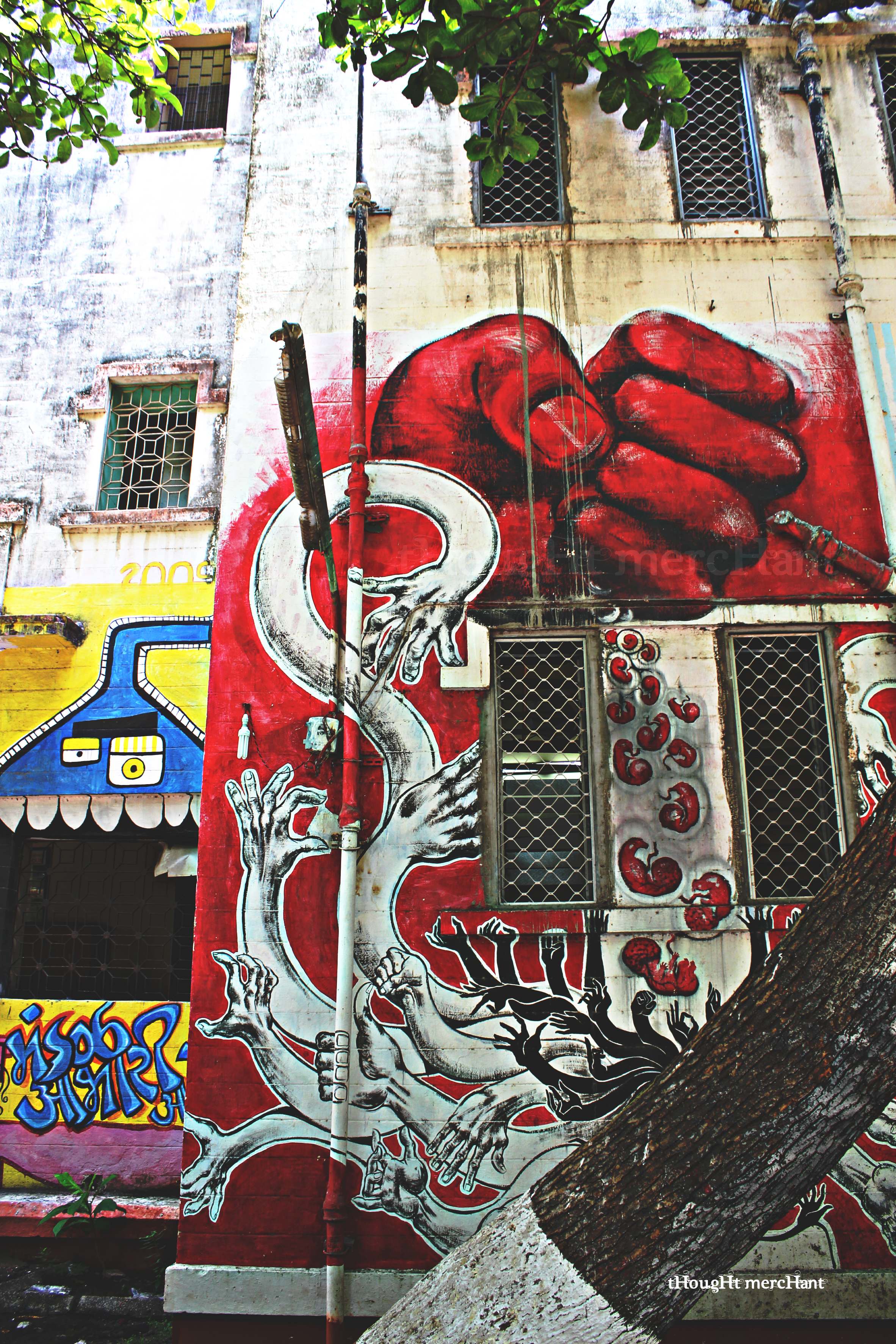 This image captured by Aditi (@thought-merchant) features one of the walls near the Sir J. J. Institute of Applied Art. The symbolism of this piece in particular is breathtaking, where a dominating red fist pounds an imaginary surface as a sea of fetuses cascade downwards into an outpouring of hands reaching upwards, grasping for something we can't quite see.
4. Galerie Wolfsen, Aalborg, Denmark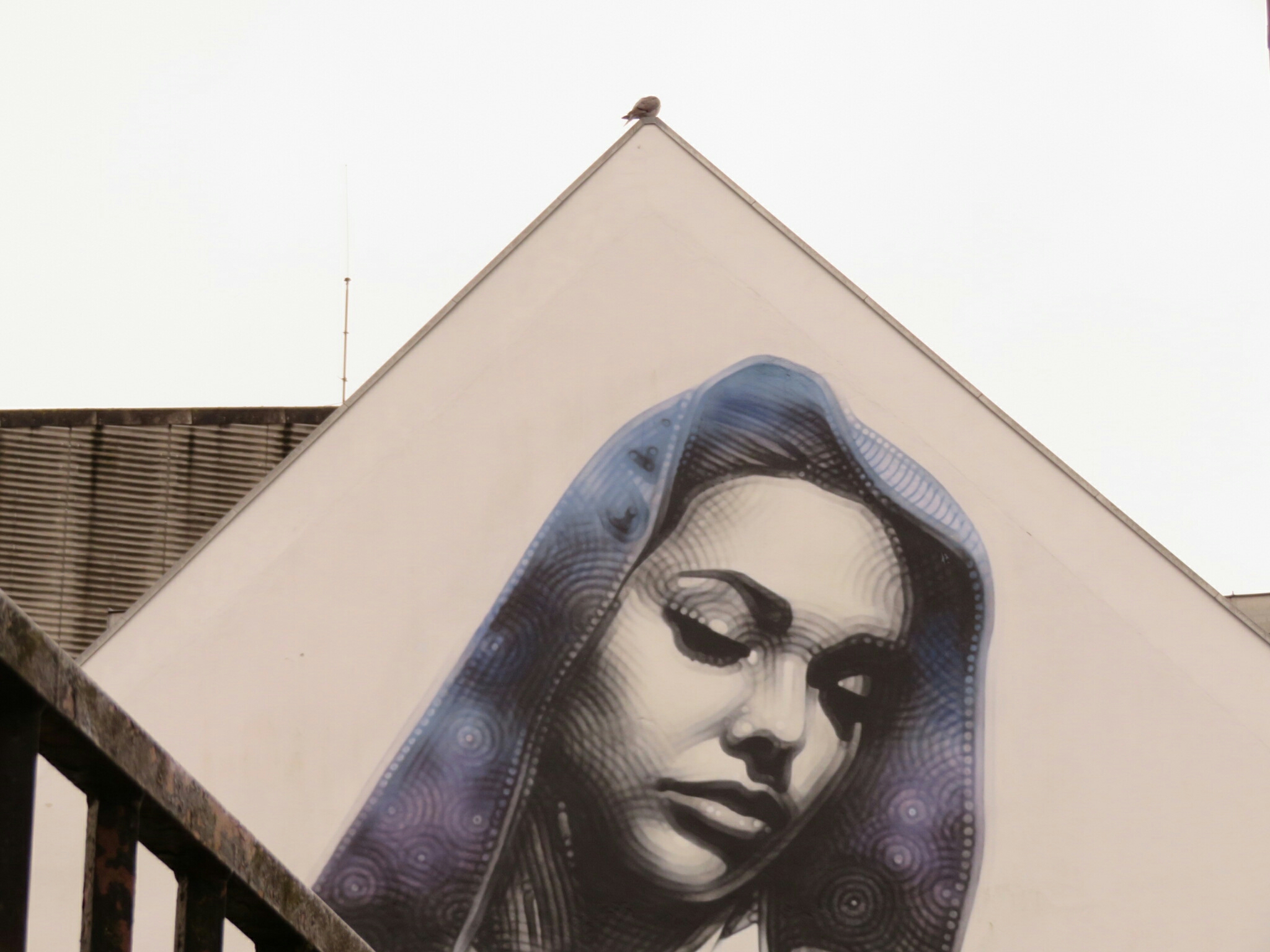 This piece, captured by Vicki Hougaard Jensen (@vickihougaardjensen) is by street artist El Mac and is one of the pieces in his first solo exhibition at Denmark's Galerie Wolfsen. This triptych is entitled "Purity Of Heart," a name which comes from the well-known book by Søren Kierkegaard, "Purity of Heart Is to Will One Thing."
5. East Side Gallery, Berlin, Germany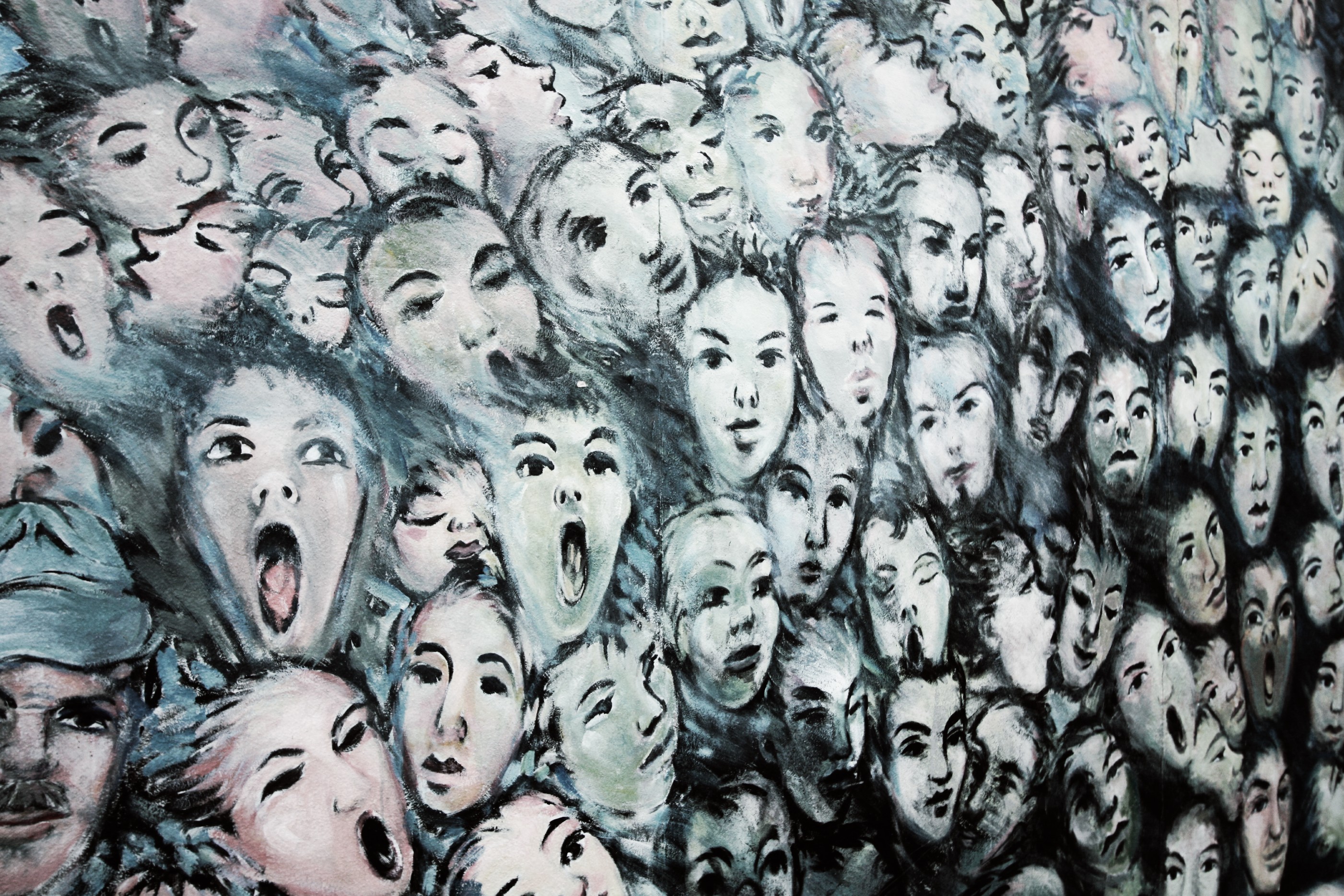 This painting photographed by zadrock (@zadrock) is one which dons the East Side of the Berlin Wall in Germany. Today, this part of the wall goes by the name of the East Side Gallery (ESG). It was an initiative that involved over a hundred artists who were asked to make paintings on a remaining stretch of the Wall in East Berlin, after the wall fell in 1990. Kani Alavi is an Iranian artist who moved to Berlin in 1980, who witnessed the fall of the Wall with his own eyes, and was one of the original artists invited to initiate the project. Within six months artists from all over the world made 105 paintings on the East Side Gallery, all about the Cold War period. Kani told Faces of Berlin that this piece, "Es geschah im November," translated as "it happened in November," shows a wave of people breaking through the Wall. The faces on the painting portray emotions of all kinds because "people in the East had gone through a lot and were headed to many uncertainties."
6. Gkazi, Athens, Greece

Street art in Greece's metropolises, particularly Athens, has significantly developed in the last several years, in no doubt due largely to the tensions the country recently experienced with nearly leaving the EU due to its debts with European banks. This photograph captured by PicsArtist Yiannis Spanos (@yiannisspanos) features an eye-catching work by Greek artist STMTS. This artist is famous for his paste-up works — large and colorful sketches of children's expressive faces. In this interview, the artist reveals that to him, children are the "super-heroes" carrying his message to the world because "they represent the forgotten innocence and the authenticity we all lose while growing up."
Do you have street art in your city that's meaningful to you? Capture it and upload it to PicsArt photo editor using the hashtag #StreetArt, indicating the location and story behind the image.