S.A. Hopkins is one of those guys that looks down a street and just zeroes in on the humanity. He tunes in on all of those small moments where people's humanity and emotion leak out into public, and he manages to get all of that life in his camera.
Based in Miami, Hopkins has poured his heart and enthusiasm into photography since the days of dark rooms and it shows up big time in his work. That passion for photography really came through in our chat with him and we learned a lot about the mind of a street photography pro.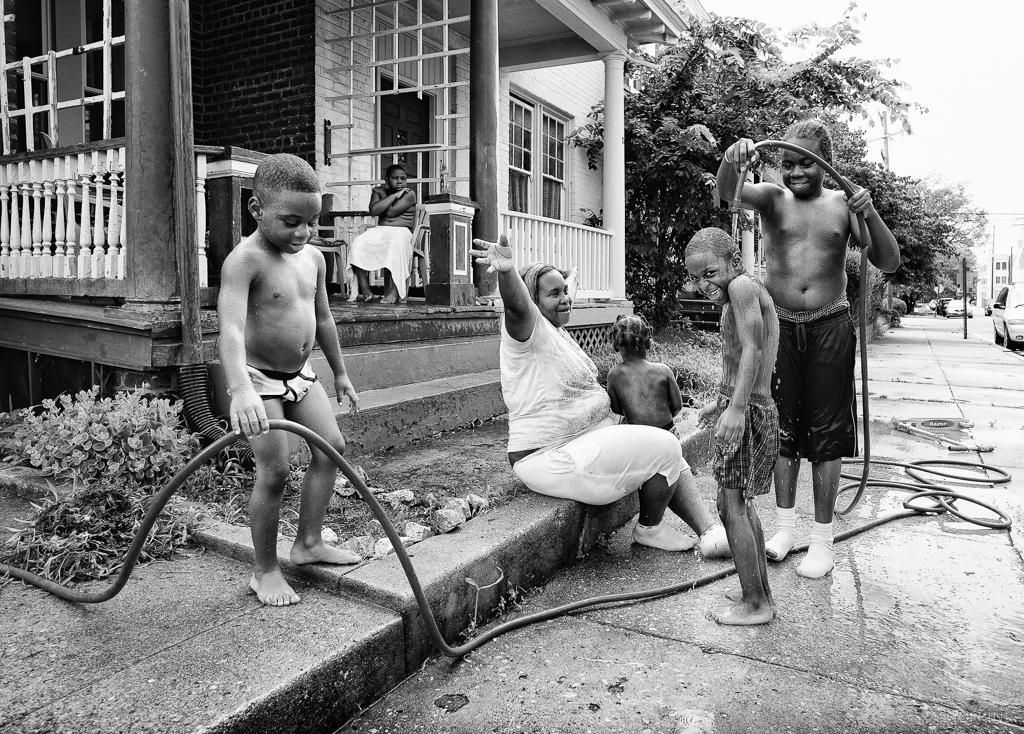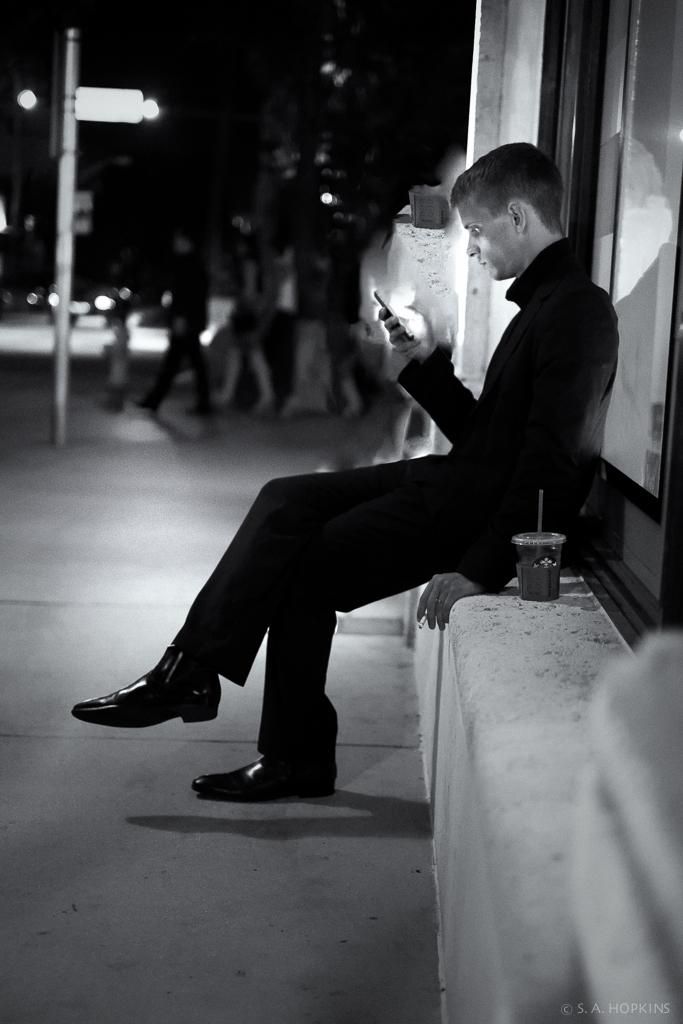 How did you get started in photography? 
When I was growing up, my parents had an early Kodak twin lens reflex camera and an Instamatic that I used to photograph friends and places in my neighborhood. I also began to make a lot of 8mm films at the time, casting my family and neighborhood kids as actors. I went on to study photography in college, but I was making pictures from an early age.
What was your first "Eureka" moment, when you realized you really knew how to do this? 
I'd say it was a combination of "eureka" moments. I grew up in Miami and would wander the downtown area as well as South Beach (before the glitz and glamour) camera in hand, just shooting everything and everyone that caught my eye. I had access to a darkroom at the time and I think that just seeing my images appear under the glow of the red light was a thrill and something that felt like magic. So I maintained that excitement and enthusiasm every time I went out with my camera.
What do you look for when you set out to capture street shots? 
Well, it's a blending of an intentional approach as well as allowing for the element of chance.
I might head out hoping to capture some interesting images of public life and wind up finding something completely unexpected and unplanned. So there's some serendipity involved.  Or maybe its a Zen thing…as in letting the pictures cometo you.
But I do hope for that poetic moment. It could be a person on their cell phone or the patina of a funky rundown building, but it's always something that I find visually compelling or ironic, maybe lyrical.  I've always been drawn to remnants of the past, sometimes in contrast with modern scenery. But regardless of the subject or location, it's always about seeing.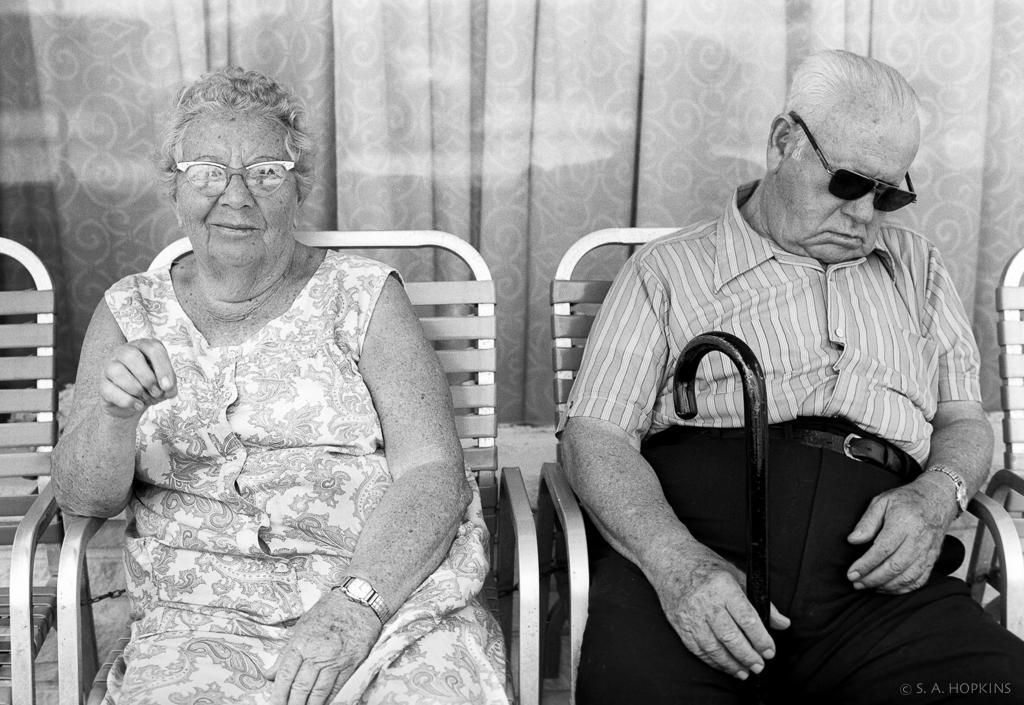 How do you approach the task of shooting strangers? 
I smile! For some reason it was easier for me to approach people before digital and mobile photography became so prevalent. People seem a little more skittish about it now – I don't know, maybe they just don't want to wind up on the 'net somewhere.
But the key for me is communication, whether it's through eye contact or chatting with them. It doesn't always work, but often the more engaged you are with people the less they see the camera.
I like the interaction, even in street photography. Having said that, I do have those moments where I try to be as invisible as possible and capture someone's image while they're unaware. I've always shot with smaller cameras from the Olympus OM-1 to my current Fuji X system, so hopefully I'm not so obvious out there.
What is it about black and white that you love? 
When I began studying photography my professor required us to shoot in black and white. So my film of choice was Kodak Tri-X. That film, combined with my processing and printing method gave my work the grainy, sort of noir look I wanted.
Aside from that, I think I have more of a feel for it than I do for color, to be honest. When I do use color for my street photos, I usually prefer muted tones so I like to desaturate the image a bit. There are some great color street photographers out there, and I really admire them.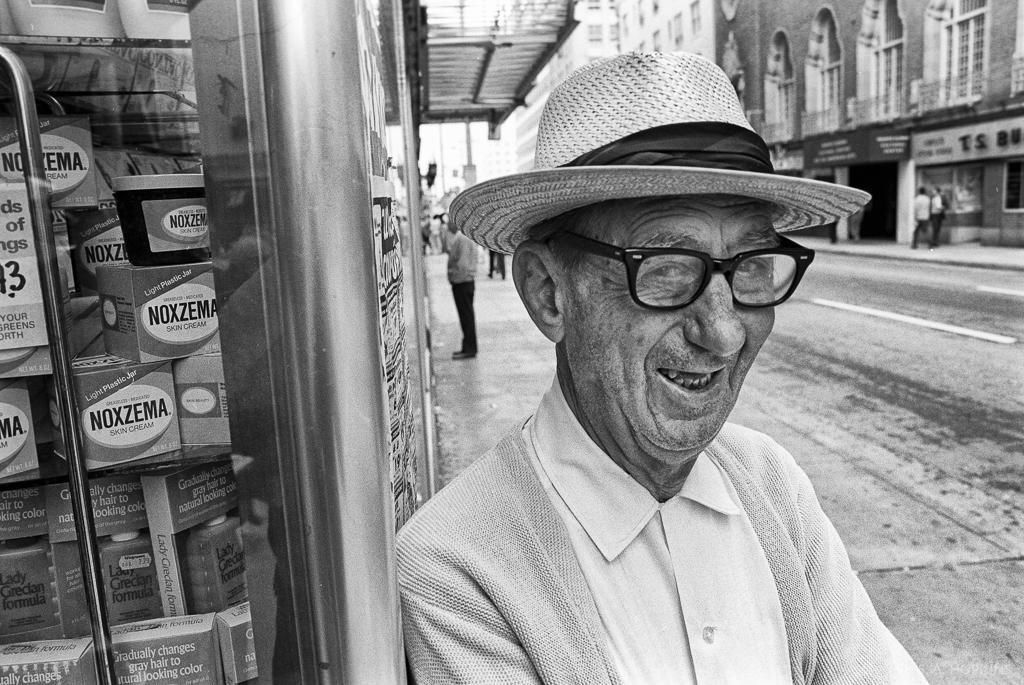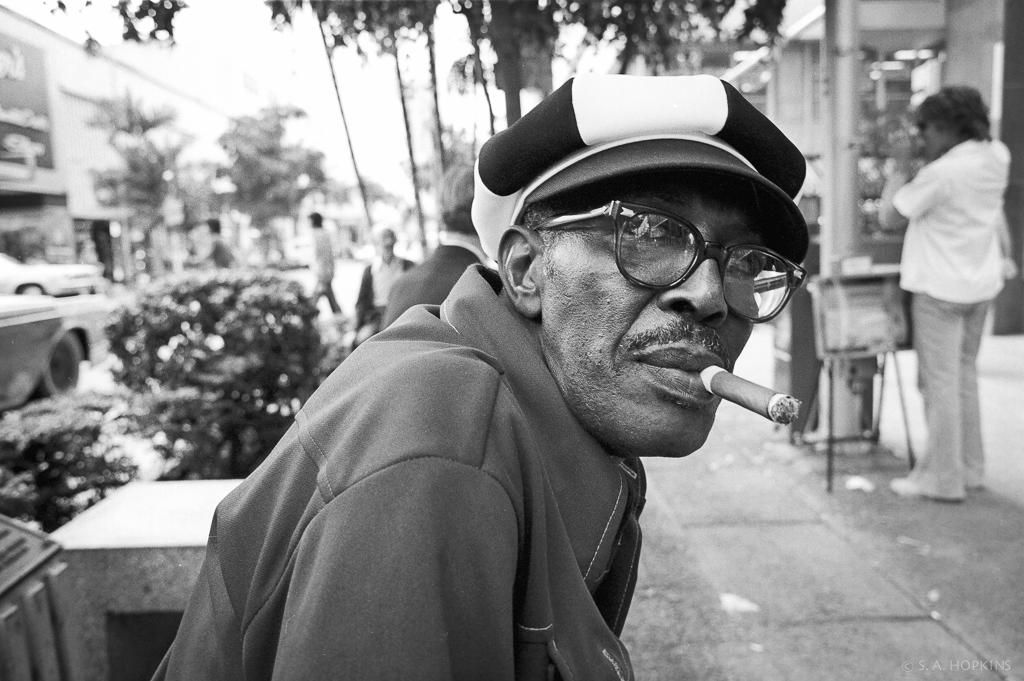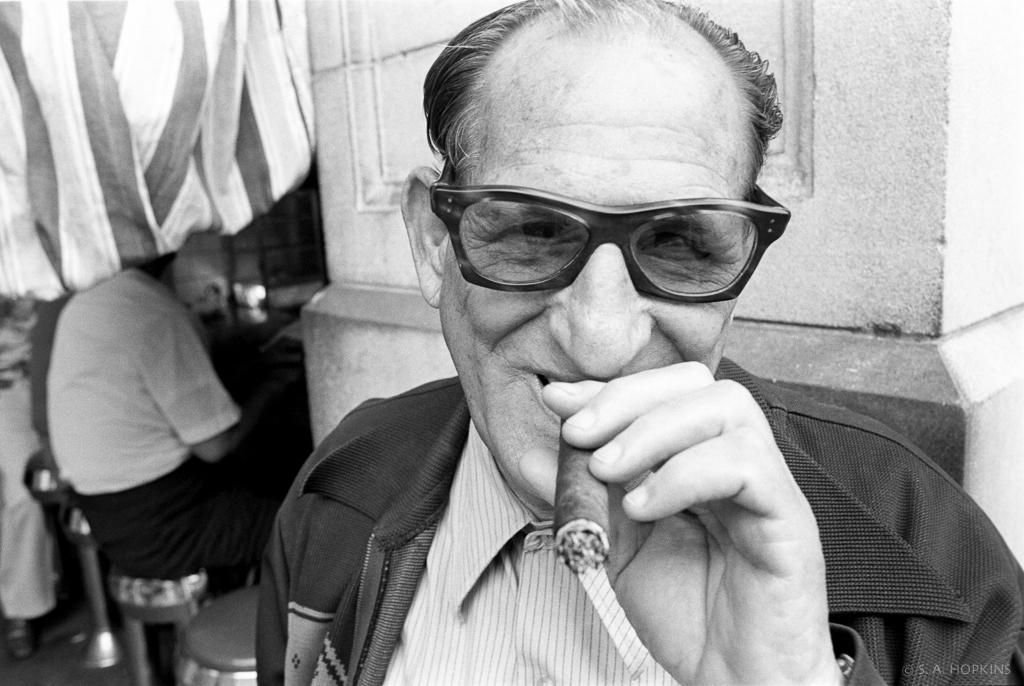 What are your tricks for making your subject lower their guard in a portrait shoot? 
The first thing is, as a photographer, you have to be comfortable with yourself. I don't know if I have great "people skills" but when I'm holding my camera I feel more relaxed and natural. So people pick up on that, I suppose. Beyond that, it's important to just communicate.
Make it a fun thing. And actually, even when someone has their "guard up" at the beginning of a shoot, it can make for an interesting photo.
What is your fondest photography memory? 
As a teen, shooting a zillion of photos of my dog – a crazy Dalmatian (so naturally, black and white). And of course photographing my son, until he reached a certain age and became less available for modeling haha.
Also, being able to photograph the great comedian and activist Dick Gregory when he spoke at my college. That was a special time. I guess that's three fond memories huh?
What is the most important thing you have learned since you first began shooting? 
To trust my instincts. And oh yea – to back up my files!