Christmas parties bring out the best of the holidays. Friends, family, coworkers and colleagues come together in the spirit of a new year to come, Christmas songs of old, and one-too-many glasses of eggnog to top everything off. And what better way to show off your holiday spirit than with a festive outfit?
Maybe there was once a time when people dressed up nicely to celebrate the end of the year, but it's 2018. As far as sweaters go, the uglier the better. It's time for you to show us your gaudy, your bulky and your overly-decorated: holiday party season is here, and PicsArt is your go-to- destination for ugly sweater inspiration.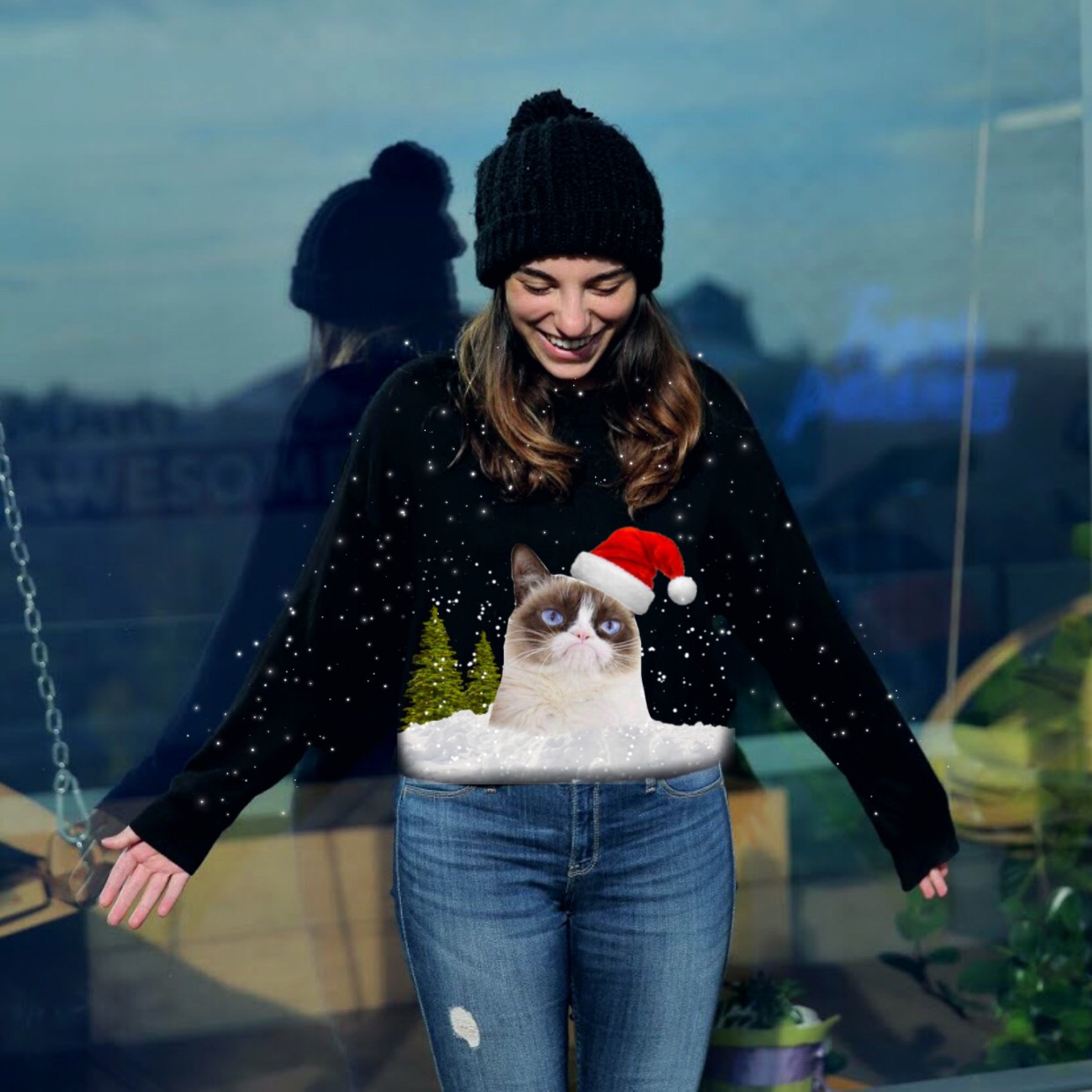 via PicsArt
Ugly sweaters came back with a vengeance a few years ago, and since then have only gotten more creative. The pressure to find a perfect balance between festive and funny can be ruthless. That's why we created a step-by-step Youtube tutorial to inspire the ultimate ugly holiday sweater for your holiday shenanigans this year.
Get ready to create a Holiday edit your friends, family and social media followers will remember for years to come. Show us your best ugly sweater by creating your own edit today!
PicsArt photo and video editor, collage and sticker maker is the world's largest creative platform with more than 100 million monthly active users and influencers. PicsArt has collaborated with several brands and artists, including Disney, MTV, Dior, DJ Snake, Gwen Stefani, Maroon 5, 30 Seconds to Mars and more. Step-up your photo editing with thousands of tools, edits, backgrounds, stickers and filters. Awesome starts here! Download the app today, and upgrade to PicsArt Gold to unleash your creativity!