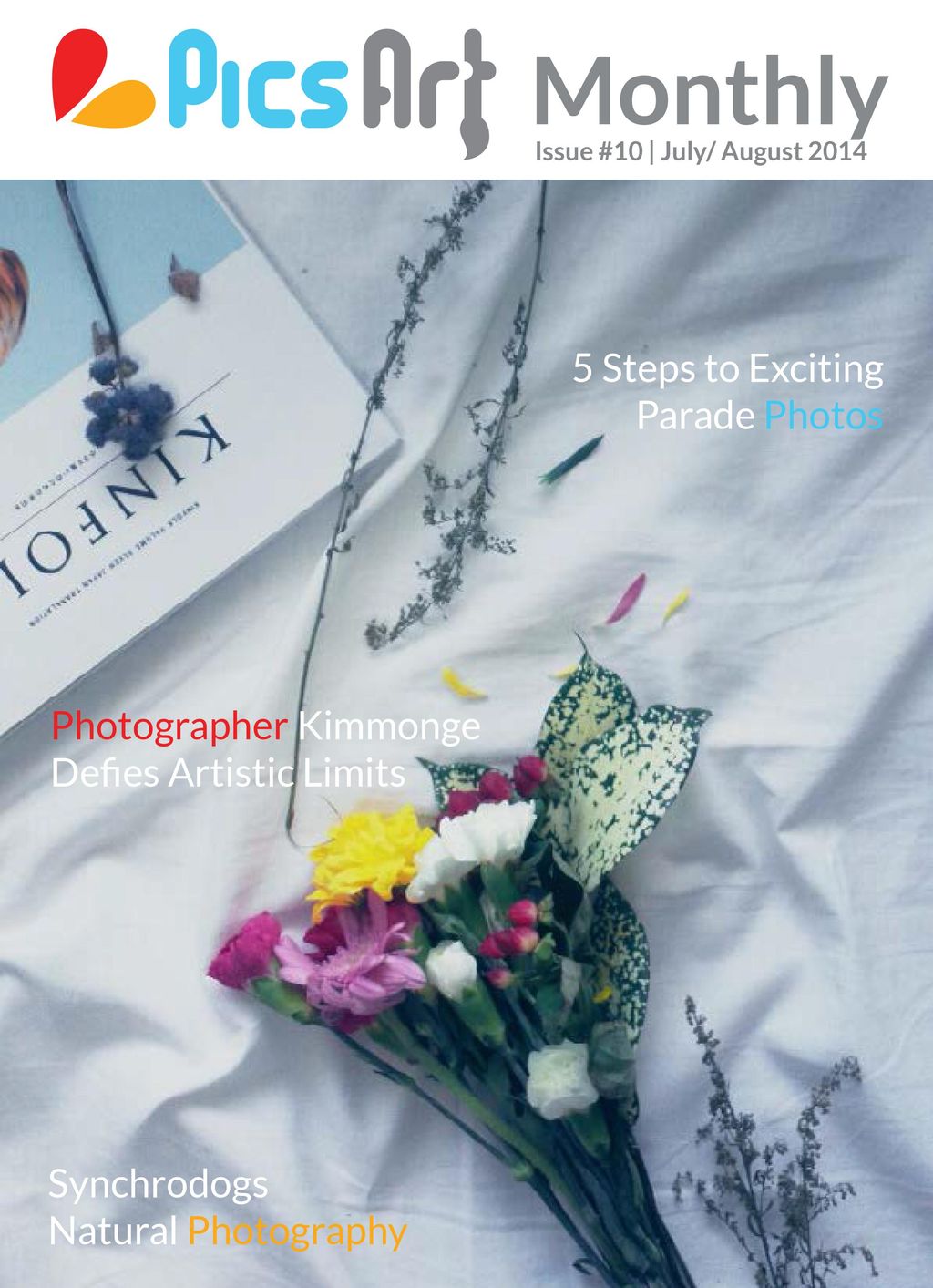 PicsArt Monthly is back with a special Summer Issue for July and August. In it you'll read eye-opening insights from professional photographers, scour a treasure trove of featured artwork created by PicsArtists, tune up your skills with tutorials, and fuel your inspiration with page after page of fuel for your artistic engine.
You'll find out what our resident photography guru Lou Jones believes to be the single most important factor to better photography, and we'll give you a clue, it has nothing to do with equipment or technique.
You'll find out about this summer's major PicsArt milestone, and discover the arrival of video generation on PicsArt in our latest Android update, as well as many of the other awesome new features we released this summer. You'll also get to learn cool things about some of PicsArt's old standbys that will transform your editing experience.
Also in this issue you will find Chris Corradino's article on 5 Steps to Exciting Parade Photos, our interview with the sensational photography duo known as Synchrodogs, and get introduced to rising stars and great art from the PicsArt community.
Catch all of this and more, and explore our Summer Issue of PicsArt Monthly today. Download your own copy or read it online!