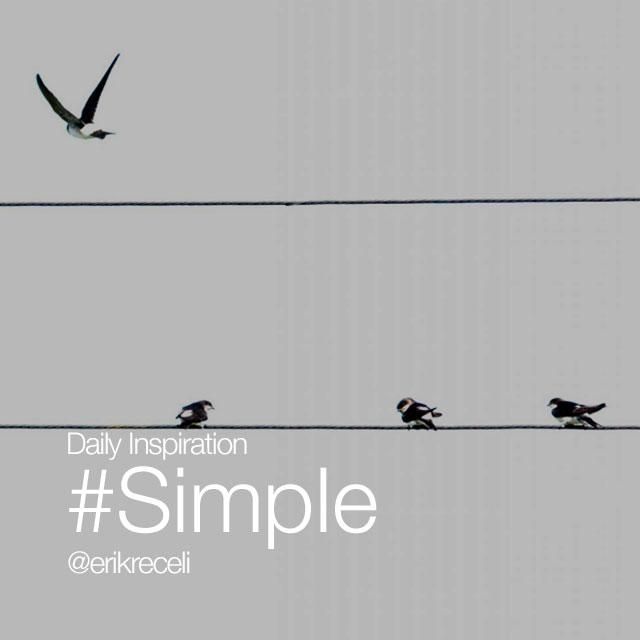 Simplicity can have many different meanings in a photograph. It can be simplicity in color, in tones, in composition, in subject—just about anything. The beauty of a simple photo is that viewing it becomes a calming, even meditative, experience.
But how do you create a simple image?
First of all, start out simple. It's hard to keep your composition clean when you're shooting in a chaotic space with a lot of movement. Here's a hint: on a clear day, use the sky as a naturally clean canvas by pointing your camera up and photographing whatever falls into your field of vision—birds, the top of a building, or tree tops.
Second, open up your aperture. This will give you a shallow depth of field, allowing you to focus better on a single part of whatever you're shooting.
Third, pay attention to the details. Find something interesting to photograph—a gleam of light reflected off of someone's earring, a mother and daughter's hands intertwined, a brightly colored door against a vast white wall—and be aware of your composition. Keep distracting elements out of your frame, or erase them with the Clone Tool once you've opened your shot in the PicsArt Photo Editor.
And most importantly, share your shots with us with the hashtag #simple!