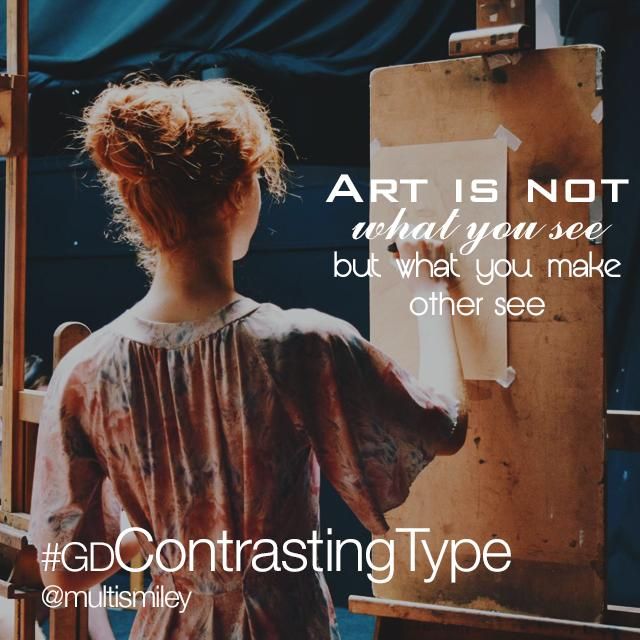 Typography is an important tool for any aspiring graphic designer to understand. Fonts need to be carefully selected in order to convey a certain emotion. For this week's Graphic Design Contest, we want you to try your hand at using multiple different fonts on the same image in #gdContrastingType.
Try using bold fonts with cursive fonts for emphasis, or lowercase and uppercase lettering. You'll find as you play around with text that you can say a lot without saying much at all.
How to Enter the Contest
Submit a maximum of two images between Thursday, August 6th and Thursday, August 13th at midnight PDT.
Submit an image by tagging it with #gdContrastingType or by entering it in the Contests section.
How to Vote
Vote for your favorite submissions in the Contests section by using the vote button. All entries will be displayed randomly.
Voting begins Friday, August 14th and closes Wednesday, August 19th.
Contest Winners
The 10 submissions with the most votes win and will be featured within PicsArt as winners of the contest. Our jury will also choose one entry outside of the the top 10 to be featured.