Life is full of ups and downs. As much as we aim to create moments of fun and joy for ourselves, it's only a matter of time until something — like the death of a loved one or a pet — brings us down. But, it's during difficult times when our loved ones need us the most. That's where heartfelt sympathy messages come into play. Finding the right words to sympathize with friends or family members one isn't easy but it's necessary. 
Sympathy messages can be a nice emotional attempt at empathizing with somebody who's down due to a death. While the process of writing one doesn't always come naturally to everyone, it's the thought and act of reaching out to our loved ones that truly counts.
We hope by reading this article you'll at find yourself on the right track to write your own condolences card with a heartfelt sympathy message. Coming up with what to write in a sympathy card is a very personal journey that only you can fulfill, but getting some helpful tips can make the process easier. 
Tips on How to Write Sympathy Messages
There will never be a single definitive guide on how to write the perfect sympathy messages. After all, the entire gesture relies on your honest and sincere attempt at empathy towards the subject of your card. Coming up with the correct words is an incredibly difficult task, even for the most versed writers out there. At the end of the day, it has nothing to do with your skills as a writer, but rather your ability to empathize and put yourself in your subject's shoes. Having a beautiful calligraphy font and pretty pastel colors doesn't hurt either. 
Having said that, there are certain aspects that make up good sympathy messages. You can use these tips to lay out your text and fill the contents with whatever your heart speaks to you.
1. Use formal language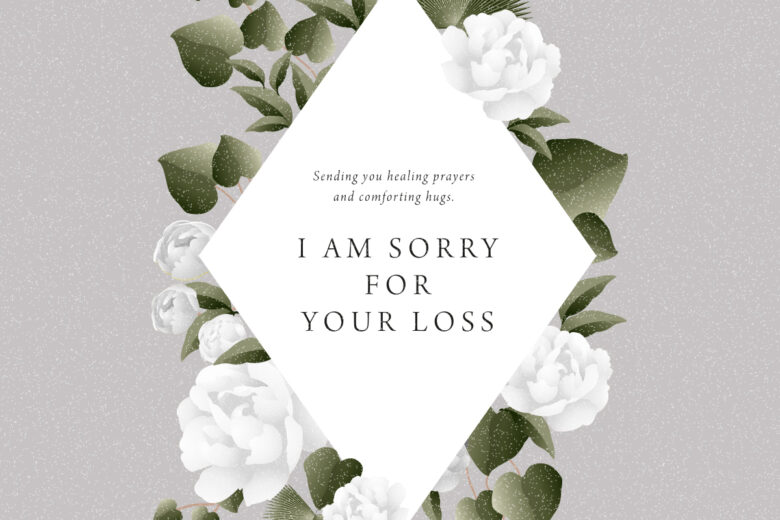 Losing someone is absolutely devastating and your sympathy card needs to reflect that. Our day-to-day language doesn't have the gravitas to truly reflect the seriousness of the matter and will bring down the legitimacy and heartfelt impact of your sympathy card.
2. Start by greeting the subject of the card
Starting your condolence messages by acknowledging the subject of your card by their name, with an endearing adjective such as, "Dear …." or "Beloved …." shows that you're there with them. It immediately helps the reader feel your presence in their lives as a loved one.
3. Acknowledge their loss
Showing the subject of your letter that you're saddened to hear of their loss will make your condolences card that much more personal to them. Your message has a clear purpose, you don't want to dance around the subject, or even worse, avoid the topic altogether. Acknowledge the loss that has transpired, extend your deepest sympathy, and let your loved one know how you feel about it.
4. Share a personal memory
Mention in your card a personal memory or event that you share with the subject of your letter. A special memory that has to do with their recent loss. Remind your loved one of happier times, make them smile, those are precious moments that they'll spend laughing and smiling that'll help them deal with their loss.
5. Offer your unconditional support
Be empathetic regarding the pain they're going through and offer them the type of support you think they'll need to make their time just a little bit easier. But it's very important that you're committed to following through with your offer during difficult times. This is the best way to let a grieving person know that they're not alone.
6. Don't assume how they're feeling
People are unique, everyone deals with grief in their own different way. And as sincere as your heartfelt condolences can be, assuming that you know how one feels while dealing with the loss of an amazing person won't sit well with them. You don't want to make this about yourself.
7. Try to avoid any specifics
Avoid mentioning the specific circumstances and events of the tragedy that has happened. Extend your deepest condolences without reminding your loved one specifically of what has happened, the wound is still fresh and will likely trigger a negative response from the reader. 
8. Don't mention religious faith
Especially if you two don't share the same beliefs and religion. If you're unsure of the religious background and practices of your loved one, avoid mentioning for example that this was part of god's plan, as they might not fully resonate with where you're coming from and you'll make them feel worse about it.
9. Avoid giving advice
Avoid giving any sort of advice on what the grieving person should or shouldn't do in the coming days. This goes back to the fact that people deal with circumstances differently from one another. So an idea that you might think would work best, might just be the one thing that really causes them further discomfort in their time of sorrow.
10. Close your letter with warmth
Just one final gesture of empathy and your heartfelt sympathy before you sign off the letter with your name. Phrases like "Thinking of you…" and reassurances of their friends and family, can go a long way to help readers process the letter in a positive way, once they're done reading it.
Words of Sympathy for Different Occasions
Finding what to say for moments in life that require words of sympathy can be quite challenging. It's absolutely normal to look for help when searching for the right words in these difficult moments. This is why we have compiled a list of short and simple sympathy messages for different occasions. You can use these for a thoughtful sympathy card as well as in a speech to someone who recently experienced a loss.
Loss of a Parent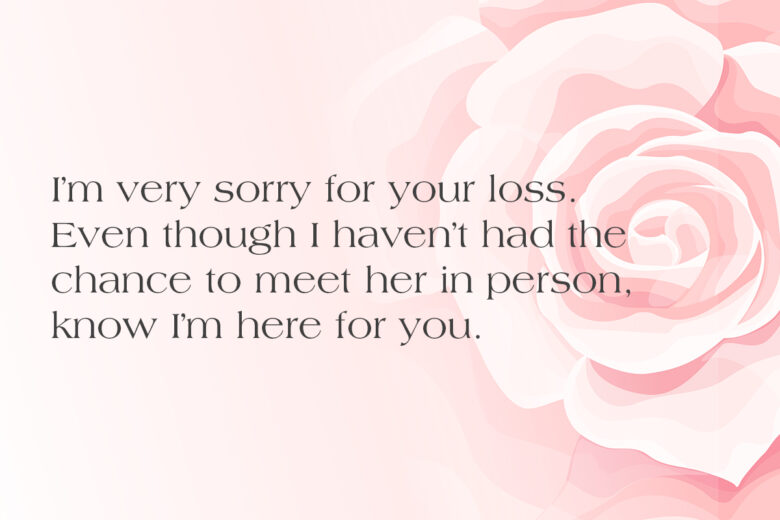 The following are examples of sympathy messages for someone who has lost a parent: 
"Your mother/father was an amazing person. My heart goes out to you in these difficult times."

"It's very difficult saying goodbye to a parent. Please stay strong and know that I'm keeping you in my prayers."

"I was lucky to get to know your mother/father in my life. I hope all the amazing memories created by them will bring comfort in time."

"I'm very sorry for your loss. Even though I haven't had the chance to meet him/her in person, know I'm here for you."
Loss of a Loved One
Use these condolence messages for someone who has lost a spouse or a loved one:
"The two of you shared a very special bond. I'm deeply sorry for your loss."

"My heartfelt condolences. Your partner was an amazing person and he/she left us way too soon."

"I'm so sorry for the loss of your husband/wife. Please accept my most heartfelt condolences."

"Your wife/husband was one of the most exceptional people I've ever met. Know that we share your grief at this very sad and difficult time."
Loss of a Friend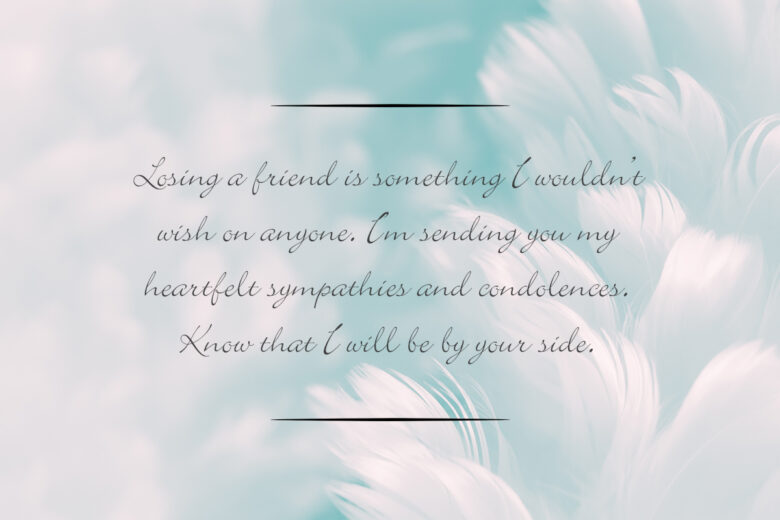 If someone you know has lost a friend, it's best to approach them with these short sympathy messages:
"I'm so sorry for your loss. Sending you love and strength in these trying times."

"Losing a friend is something I wouldn't wish on anyone. I'm sending you my heartfelt sympathies and condolences. Know that I will be by your side."

"I'm keeping you in my thoughts and prayers knowing just how difficult it is to say goodbye to a friend. Please stay strong no matter how challenging life feels at the moment."

"I'm very sorry for your loss. If you need to talk, I'm here to listen. If you need to be alone, I can wait. Just know that you have someone to refer to for support."
Religious Condolences
You can use the following religious sympathy messages to send words of condolence to people who have recently experienced a loss:
"Through this time of grief, give your prayers to the Lord and know that his infinite love and healing will guide you. We're all keeping you in our prayers."

"We're very sorry for your tremendous loss. May you take comfort in the Lord's love during this difficult time."

"May you and your family find comfort in God's infinite graces. Sending my sincere sympathies for your loss."

"Life may seem challenging at the moment, but know that God walks beside us through the darkness and leads us back to peace. I pray for your healing."
Miscarriage Condolences
Here are short messages of sympathy to tell someone who's just shared the news that she's had a miscarriage:
"I'm so sorry for your loss. Know that you are not alone and stay strong."

"I'm very sorry to hear about your miscarriage. Please let me know if there's anything I can do for you."

"This must be a very difficult time for you. Please accept my most heartfelt condolences and know I'm keeping you in my prayers."

"Keeping you and your wife/husband in my thoughts and hoping for healing to come to you in time."
Loss of a Pet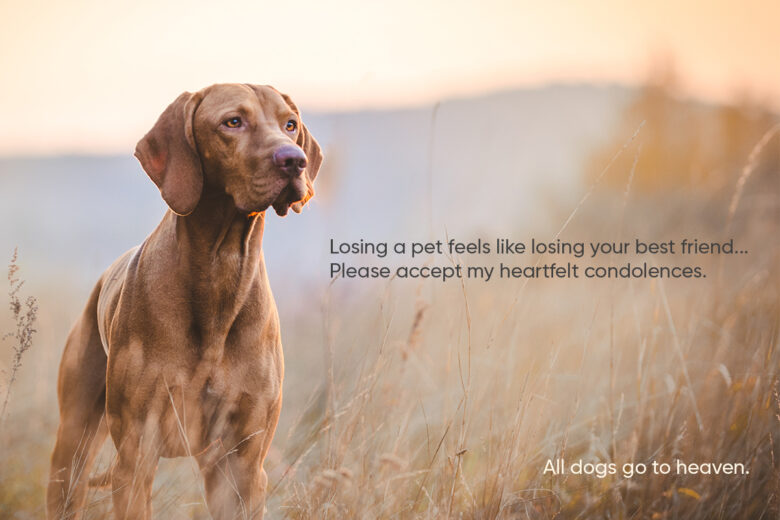 Losing a pet is absolutely devastating for pet owners. Here are some condolence messages you can use the show your support in challenging times:
"I'm so sorry for your loss. Your pet will be greatly missed, but know that they led a happy life with you as their owner."

"Losing a pet feels like losing your best friend. Please accept my heartfelt condolences."

"Although some may not fully understand your grief, I do. Please stay strong and know that I'm keeping you in my prayers."

"I was very saddened to hear about the loss of your pet. Know that I'm thinking of you in your time of grief and that you can always call me if you need a shoulder to cry on." 
Create Beautiful Condolences Cards
Condolences cards are a great way to show the full extent of your sympathy in moments of grief. While sympathy messages on their own can be a very touching gesture, there's something absolutely heartfelt and personal about self-made condolences cards. Knowing how hard it can be to make one on an emotional as well as skill level, we have created one of the easiest step-by-step guides on creating condolences cards.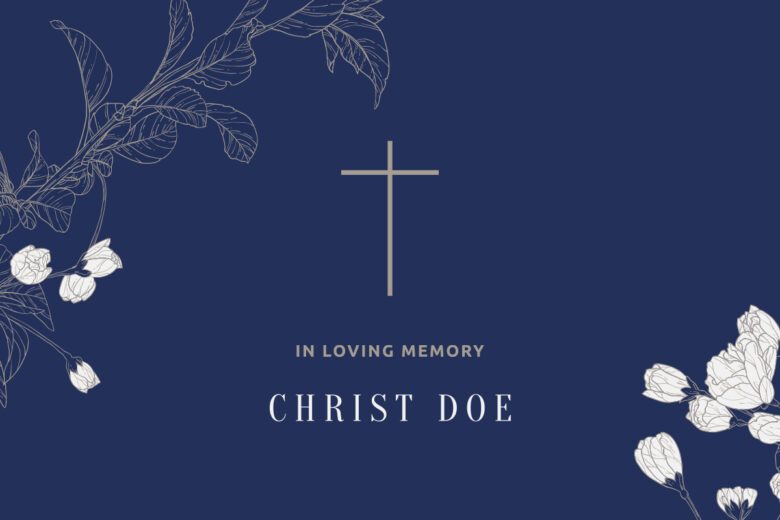 If you want to create personalized condolences cards on your phone simply: 
1. Open the Picsart app and tap the purple + icon in the middle to start a new design.
2. Select an image from your photo gallery that you would like to use as a background or select a premade template provided by Picsart.
3. Alternatively, you can select a solid color background from the list of backgrounds.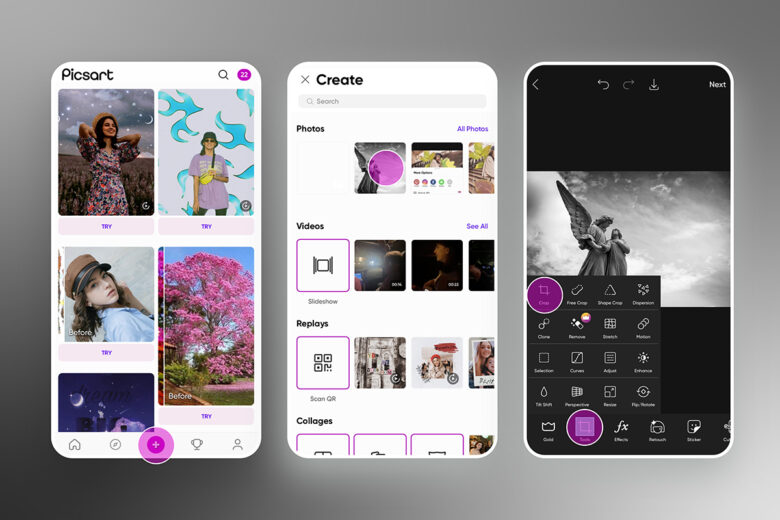 4. Once in the editor, tap on the Text tool.
5. Enter the sympathy message you want to display and tap the apply button in the top right corner.
6. Tap Color and set the color of the text to your desired color. 
7. Finally, choose the perfect font for your text by tapping Font and selecting one from the list.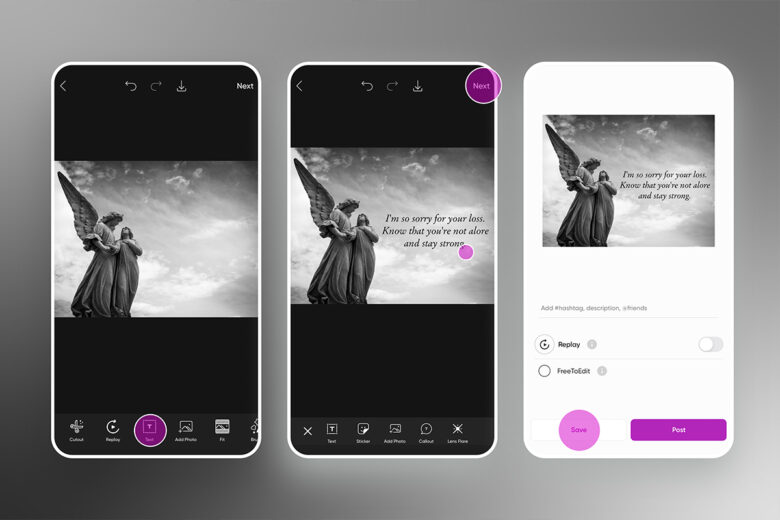 If you would prefer to create a condolences card online, simply follow these steps:
1. Go to the Picsart web editor and click on the Create button.
2. Select the size of your canvas out of the size presets or create a custom one or alternatively, you can click Upload to use one of your own photos.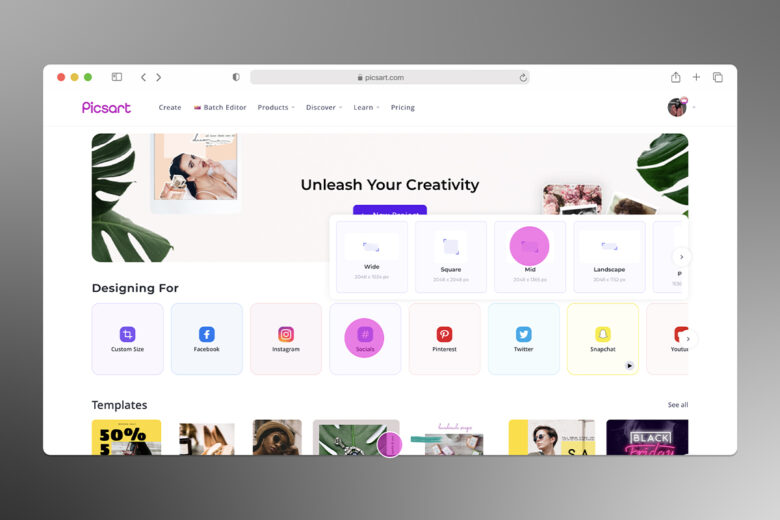 3. Alternatively, you can select a premade background template.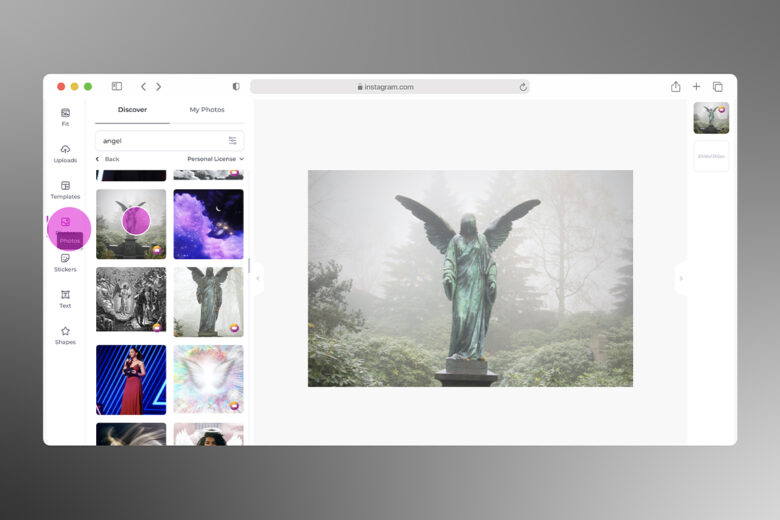 4. Click on the Text tool on the left. Choose a text preset from the list below, click the Color button again and set its color to your desired color.
5. Finally, click the text box to edit the text to your liking and you're all set.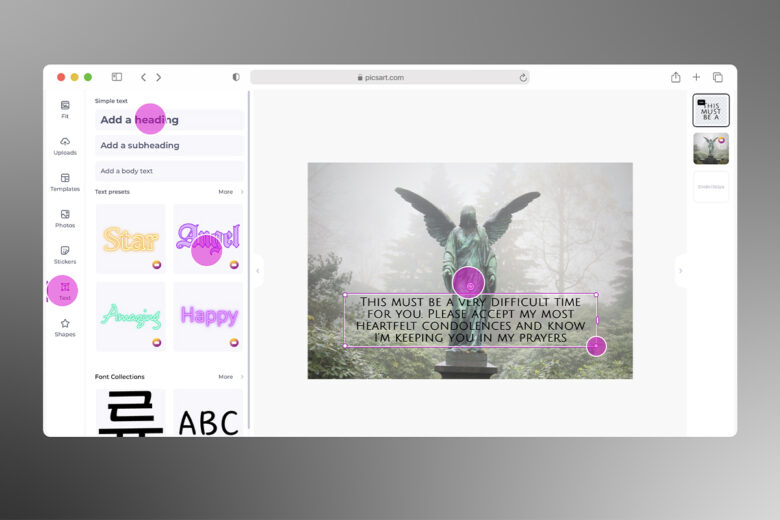 Picsart is a full ecosystem of free-to-use content, powerful tools, and creator inspiration. With a billion downloads and more than 150 million monthly active creators, Picsart is the world's largest creative platform. Picsart has collaborated with major artists and brands like BLACKPINK, the Jonas Brothers, Lizzo, Sanrio: Hello Kitty, I am a Voter, Bebe Rexha, Maroon 5, One Direction, Warner Bros. Entertainment, iHeartMedia, Condé Nast, and more. Download the app or start editing on web today to enhance your photos and videos with thousands of quick and easy editing tools, trendy filters, fun stickers, and brilliant backgrounds. Unleash your creativity and upgrade to Gold for premium perks!