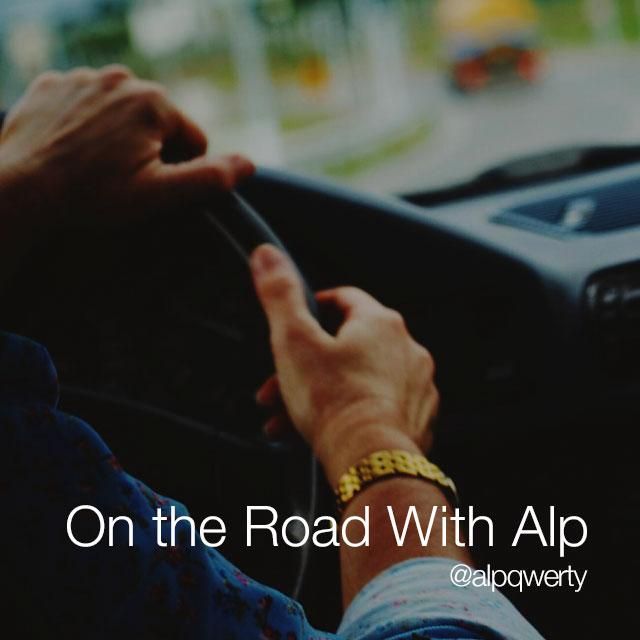 In honor of summer, the season of travelling, PicsArtist Alp Peker (@alpqwerty) shares his tips and tricks with us for taking photographs on the road—literally! Read on to learn more about how to take beautiful photographs right from the seat of your car.
So summer is in full force. I hope you're on the road this season because I'm about to reveal every little secret of mine to on-the-road photography! Before we start, I want to say that I know some of you PicsArtists are very experienced in operating a camera, but there are folks on here that are not. That's why I will talk about a lot of functions and modes here, because in the end, these are what make a photograph.
Let's start from the very beginning…
1. Shoot in Manual Mode
For any picture, don't let the camera decide your settings. Take the driver's seat with lighting and speed because the machine can never give you what you want, and it will never be as intelligent as you.
2. Photographing Outdoor Subjects
There are two choices when photographing something from your car: indoor and outdoor. We usually take outdoor pictures, so I'll start with that. If you're using autofocus, you see that every time you push the shutter release, the camera takes time to refocus. You don't want that because cars are fast and outdoor objects pass by quickly. If we lose time we might not catch that winning shot. So first, set your focus to infinity and switch to manual focus so that when you take a photo, you don't miss out on an opportunity!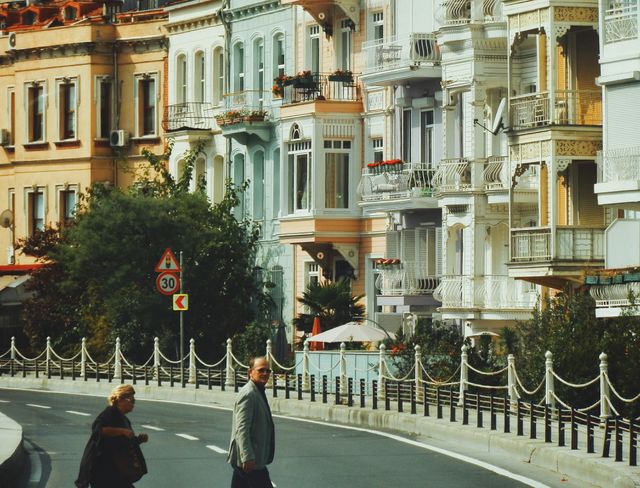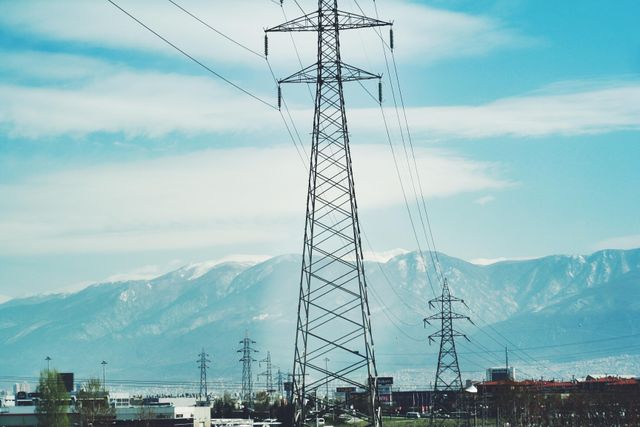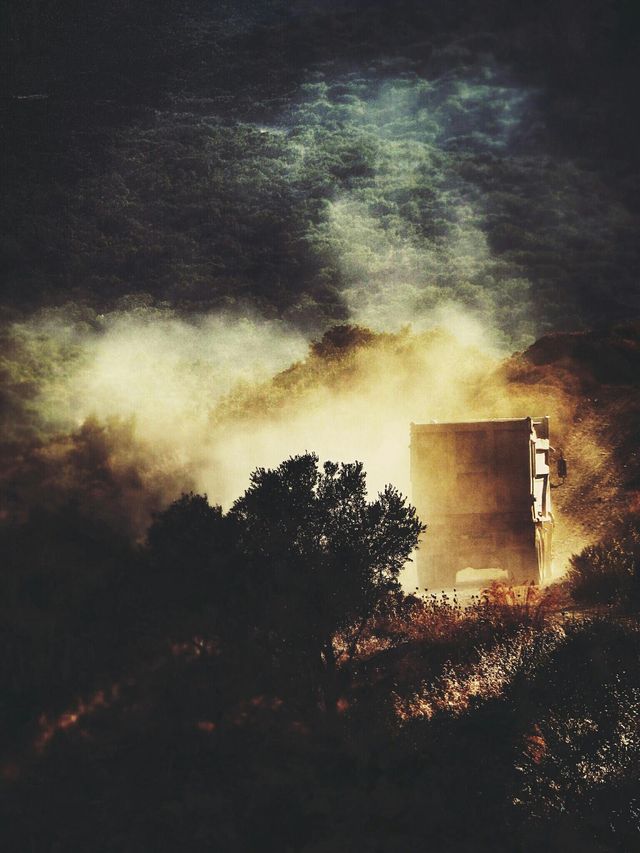 3. Photographing Indoor Subjects
Now lets talk about whatever stays in or on the car when the car is moving—basically whatever has zero relative velocity. These objects aren't moving out of your field of vision, so you have more time to capture them, which means that you can easily use your autofocus. Most of us forget the fact that there are things inside the car that are worth capturing. We always look outside to see beautiful things, but there are a lot of beautiful things in the vehicle you're in too.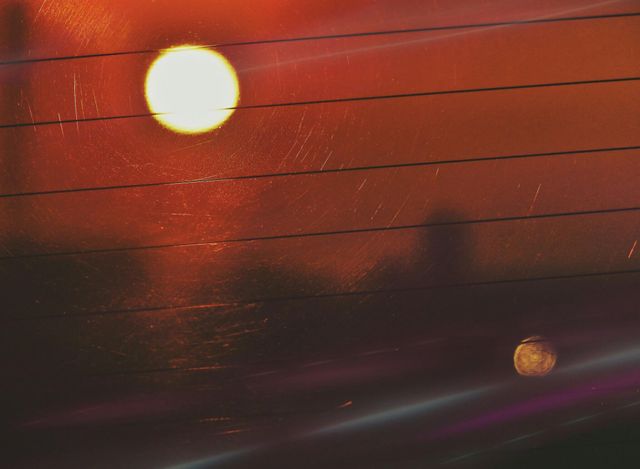 For example, in this photo, I chose not to take a photo of the sun, but instead its silhouette between the black lines of the back window of the car.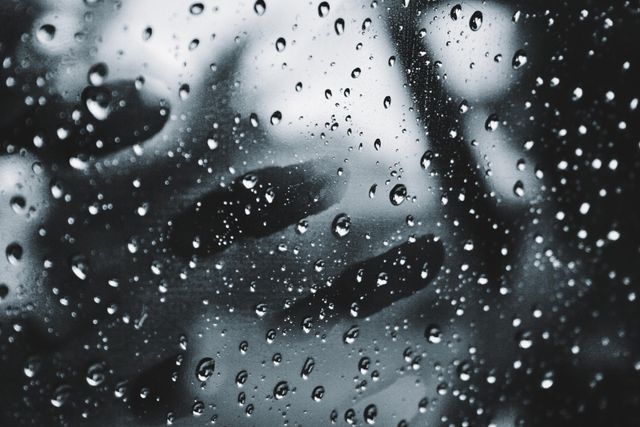 Now the raindrops might not be inside the car, but they are on it and they move with it. I used manual focus for this because it's a very close picture and there is a big range of perspective in this scene.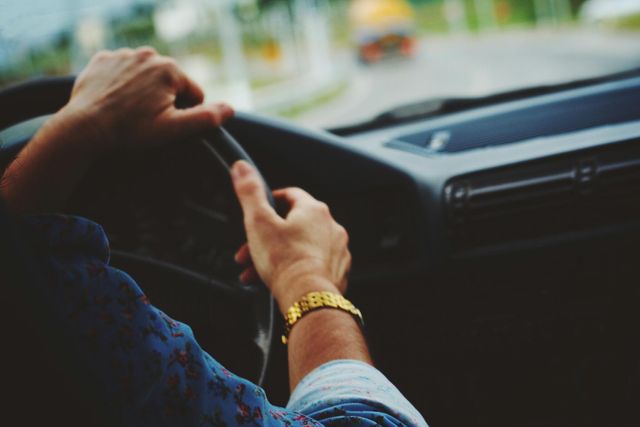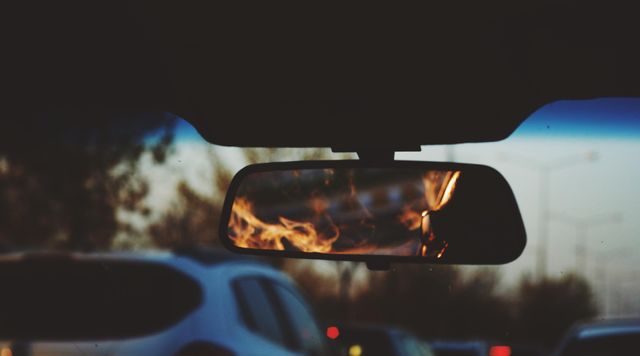 4. Photographing Sunsets
The time when the sun sets, or half an hour before and after, is a wonderful time to take pictures. We refer to this time as the Golden Hour. This is when the sky is filled with beautiful colors, and if rays of sunlight are visible, you can snap some wonderful images.
The A-DEP camera mode (stands for "automatic depth of field") is a great option for photographing the sunset from your car. How does it work? You pick your scene to shoot and it chooses the best corresponding aperture for it. It saves us a lot of time and gives you pretty good sunset pictures! However, I don't advise this mode for any other type of photography because this is an automatic mode, and like I said, manual mode is preferred. However, on the road, a semi-automatic mode like A-DEP can work great.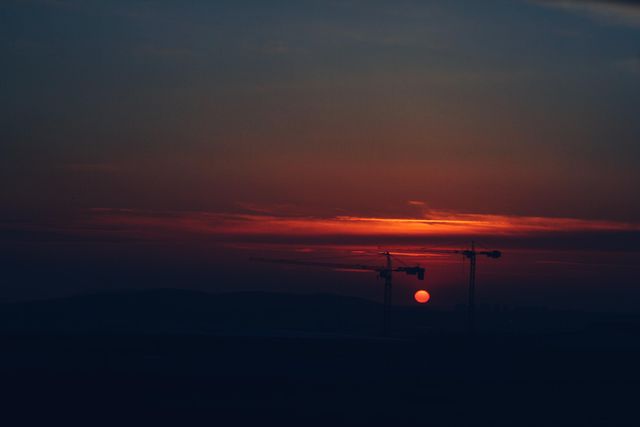 This photo was taken with the A-DEP mode. Pretty cool, right?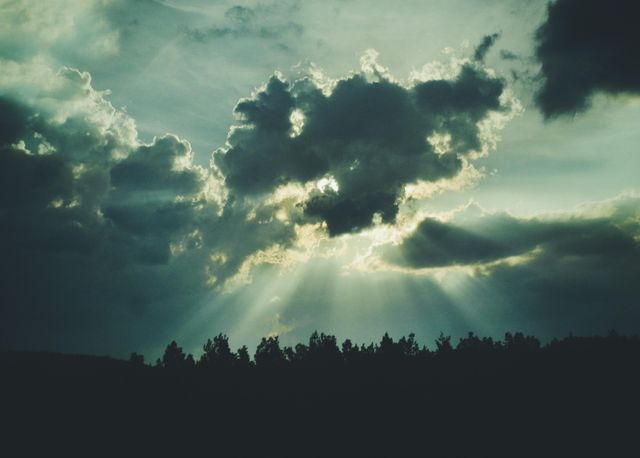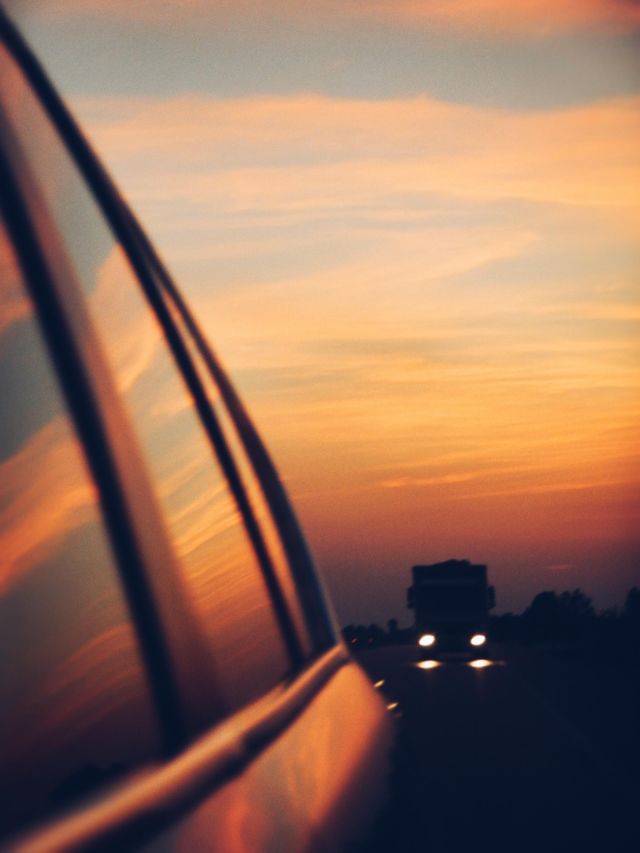 This is what I mean about the sky being full of beautiful colors.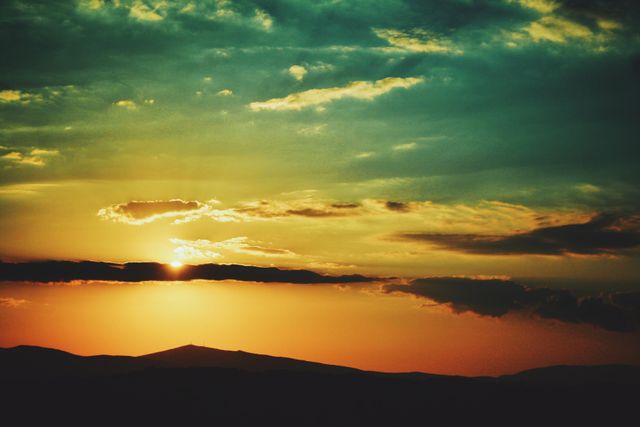 This one too—all about colors!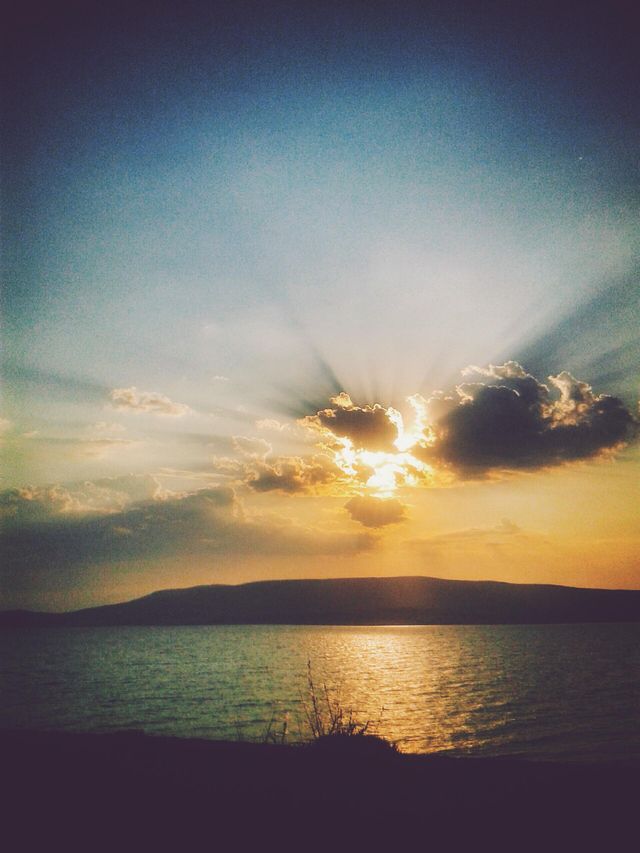 If you find the sun behind the clouds, you don't even need a professional camera to take an awesome picture! This one was taken with my phone.
5. Night Lights
After the sunset, there is very little light to go through your lens, but don't worry—we still have some magic to do, because night is the time when long exposure happens! When you lower your shutter speed, you can capture the movement of light and it gives fantastic results. However, with long exposures, you risk having your image appear blurry, so it's a good idea to stabilize your camera by setting it down on a hard surface, like a makeshift tripod.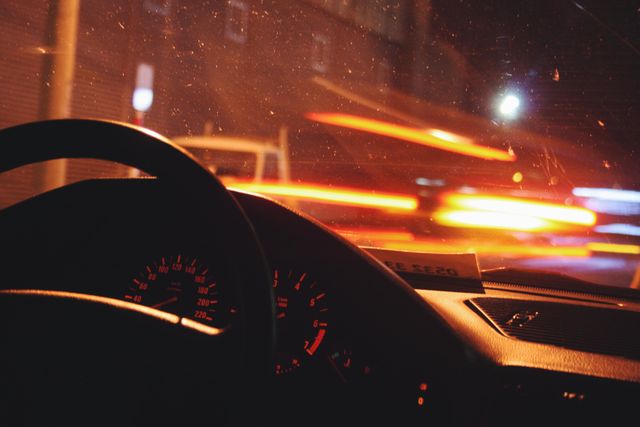 Here, the movement of the cars are shown with the trails of light, thanks to long exposure!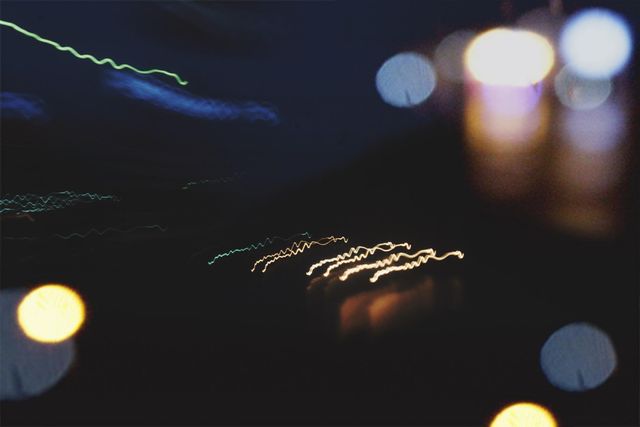 In this photo, I didn't set my camera on a seat or somewhere else in the car. So as the car moved, the camera tilted up and down in my hands and this happened. One last tip: the Bokeh 1 and Bokeh 7 Masks are my favorites for on the road pictures!
If you have any questions or suggestions, please don't hesitate to comment on this article or on the photos in my account. I would love it if you share your work with me. I hope you liked what you read and that it was helpful, and I wish for you all to have an awesome summer! Dont forget to take amazing shots—and of course, make sure to edit them wildly with PicsArt. 🙂