Professional photographer Androniki Christodoulou bottles up the characters and corners of Japan in stunning images.
To look at her work is to be dropped into Tokyo and the city's blinking neon-lit streets, smoking alleys, tired businessmen, and tattooed artists.
While Androniki provides a beautiful window into Japan, her own immigration there from her native Greece makes her a fascinating go-between for this mysterious far Eastern land.
We talked to her about her photography and why she moved to Japan.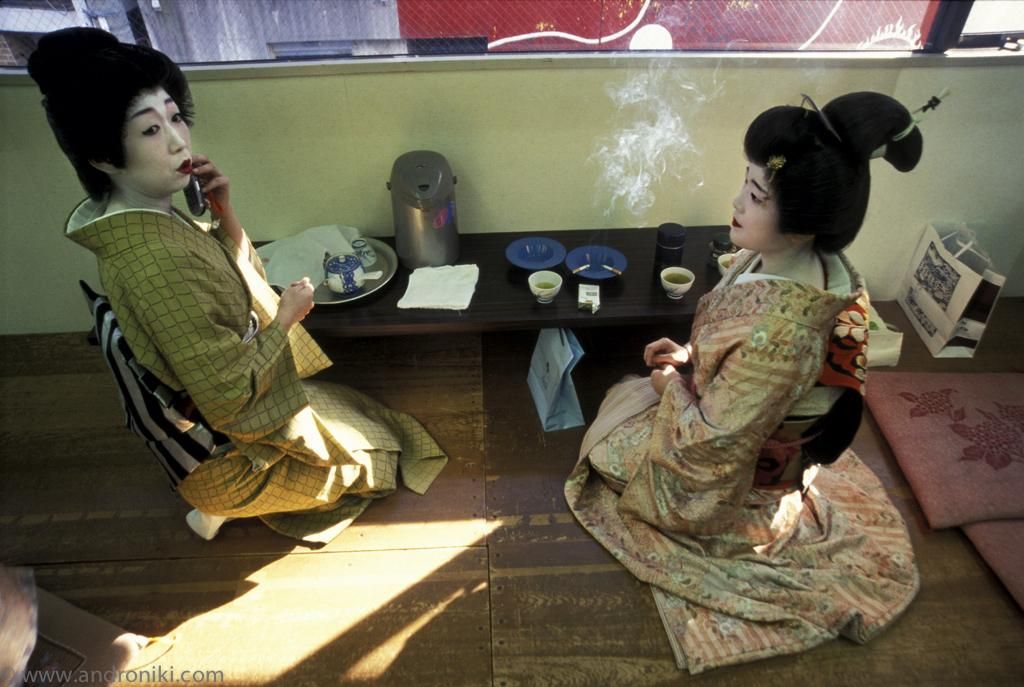 How did you first become interested in photography?
I was quite good at art classes in school and I used to take photos without thinking deeply about photography. But later when I had to choose a direction after high school, photography studies looked interesting. I applied and passed the exams for the four-year photography course at the Technological Educational Institute of Athens, Greece.
How did you become interested in Japan while growing up in Greece?
Since 1995, I started practicing Tai Chi in combination with zazen meditation and I gradually started learning more about Chinese and Japanese philosophy. I became more interested in contemporary Japan when I was living in London for one year (2000-2001), where I also made some Japanese friends. At that time, I was attending a postgraduate course on photojournalism. Before I first traveled to Japan in 2002, I had never thought about moving here.
What were your first impressions of Japan when you first went?
I was quite excited with what I could photograph here. Everything was interesting and I enjoyed the way people were polite and considerate of other people—even on the streets of Tokyo. In 2002, I stayed in Tokyo for one month and from the first days here, I felt that I wanted to live in this country. Somehow everything I wanted to do worked and I got a lot of help from people I met here. After one month in Tokyo, my life was organized as if I was already living here.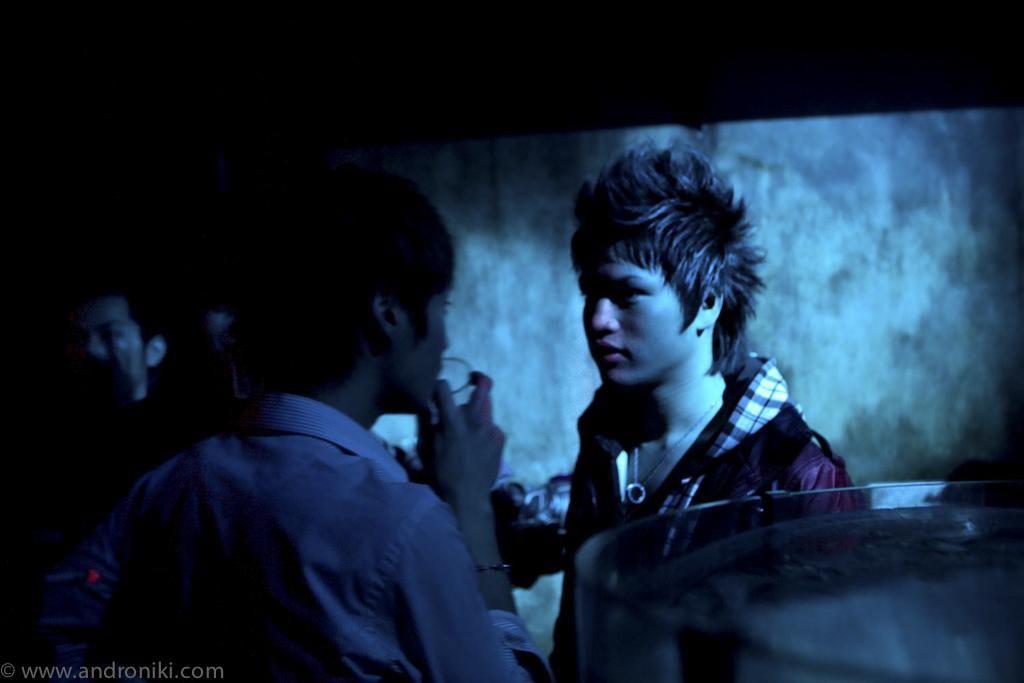 What made you stay?
I traveled to Tokyo one more time in spring 2004 to confirm that I still wanted to live here and in the autumn of 2004, I finally moved. I wanted to move here so much that I thought I was going to stay forever. After 10 years, I am still here…
What do you try and capture when you take a photo?
I work professionally as a photographer, so I often have to photograph different people in various situations. One of the most important things for me is to capture natural moments—even with a posed portrait. I like color and I often make photos of scenes lit only by the city lights. In general, I like to use available light—either artificial or daylight. I find evening scenes more colorful though.
You capture so many different worlds of people within Japan. How do you find these people and places?
A lot of what I photograph is a part of stories that I work on for international media. I either work on assignments I am offered or I choose my subjects, do some research, and eventually find access. Being a foreign woman and a media person helps.
A lot of my street photography works are just scenes I find while walking in Tokyo. If I am interested in a specific area, or if I am searching for a particular situation, I just spend a lot of time walking on the streets while observing and being alert with my camera ready to use.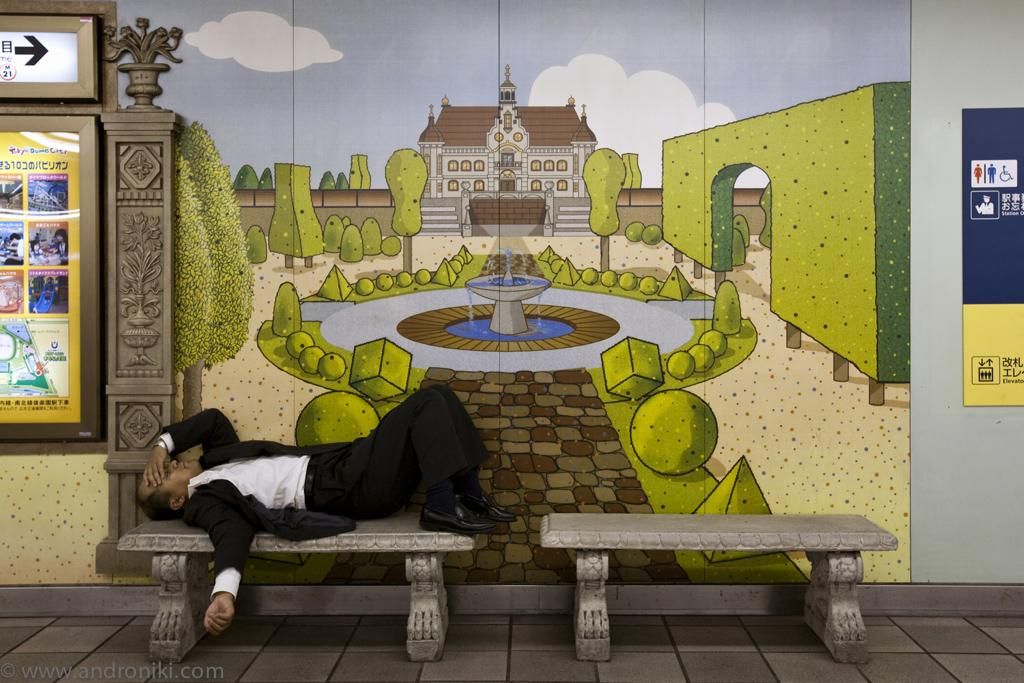 What was the most unexpected experience you have ever had shooting in Japan?
The most unexpected in all ways was the March 11th, 2011 earthquake and tsunami. I spent a lot of time photographing the affected areas in northern Japan and apart from being heartbreaking and tough, it was something I never expected to experience in Japan. The scale of the disaster was amazing. People's strength and self-discipline while dealing with all that was happening to them was also amazing.
How has your perception of the country changed since you first moved there?
One of the first things that changed a few months after I moved to Tokyo was that, although I thought that I could understand the culture and the people pretty well, I realized that there was very little that I did understand and a lot more that I had to learn. Japanese society is very different from the Greek, and I had to learn to interpret people's behaviors and situations in a new way. It was like reading between the lines. Although I have managed to learn a lot, there is always more…
What would you miss the most if you had to leave Japan forever?
I would miss the safety here and how relaxed I have been, as people are usually careful of how they treat other people, and there is almost no need to have the defenses that are needed when living in many other more aggressive countries.