User Painting with Smartphone (@tvenkatesan) has been at it with PicsArt Drawing Tools for a while, and his drawing talents have brought his work recognition in PicsArt Drawing Challenges and feature galleries. His drawings are a shining example of the level of results that can be produced using PicsArt Drawing Tools on a smartphone or tablet, gorgeous paintings that are alive with color and rich in detail.
We interviewed Painting with Smartphone to ask him some questions about himself and his interest in drawing.
Tell us a little bit about yourself?
My name is T. Venkatesan. My PicsArt Account ID is @tvenkatesan. I'm 49 years old. I am working as an Associate Professor of Commerce in Vivekananda College, Tiruvedakam West, Madurai, India. My mother tongue is Tamil. My native home is Tirunelveli, TamilNadu, India.
What is your background in drawing and painting?
I've loved drawing since my childhood days. Drawing is my hobby. I began to practice water / poster colour drawing by myself during my school days. I drew pictures of animals, birds, and landscapes. Particularly, I loved to draw natural sceneries (Sunrise and sunset). I continued my traditional drawing practice up to 1988. Due to my profession and interests, I neglected my hobby up until 2012.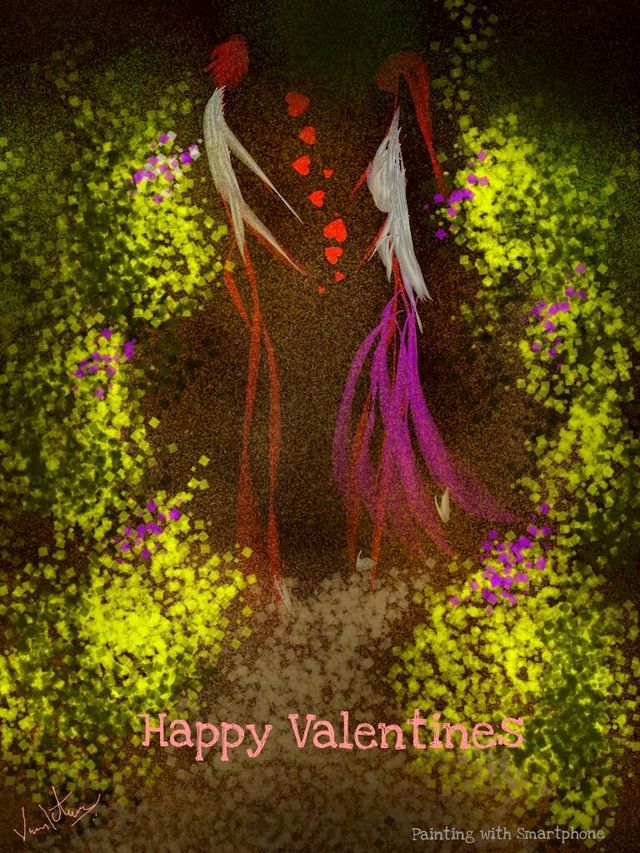 How did you get started on PicsArt?
When I purchased my smartphone, I came to know about the PicsArt application as a free download during October of 2012. I began my hobby once again but in the form of digital drawing after 25 years. In the early stages, I felt it was very difficult to draw pictures using PicsArt. But day by day, I learned the many tricks that are available in PicsArt. It is very interesting for me to know more tricks in PicsArt. Once I drew a picture, I posted it in my personal facebook account named "venkatesan thiagarajan".  Then I wanted to publish my art work as public in a distinct facebook page. I started my facebook page titled "Painting with Smartphone" during December 2012. Every day, I draw a painting using PicsArt and post it in my my facebook page "Painting with Smartphone". Nearly 300 paintings are on that page, which are drawn by me using PicsArt. My Thanks to PicsArt and my friends.
What is your favorite part about drawing?
My favourite part about drawing is landscape. I've loved to observe nature since my childhood days. I learned how to draw landscapes from my drawing teachers Dr.Angusamy, Mr.Esakki, Ms.Akila and Mr.Venkatachalam in my school days. But I have not earned any professional degree for my hobby. With my self interest, I have learned many things in traditional drawing. When I started to use PicsArt, I recalled my olden days. PicsArt is a wonderful application to this universe. If any one has an interest in drawing, they can draw many paintings using PicsArt without physical colours and papers.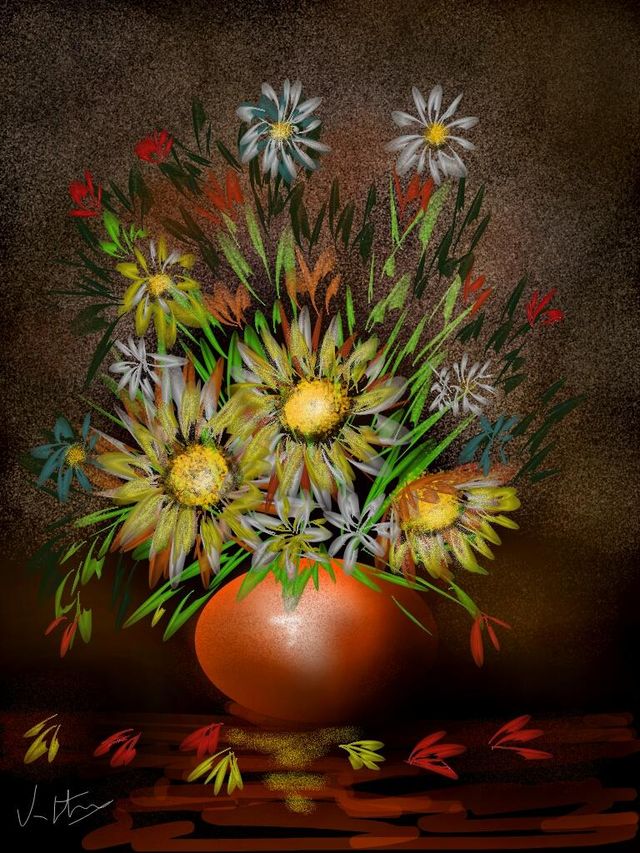 Your lighting can be very realistic, do you have a special trick, tip, technique for creating such awesome light?
You are saying that my lighting is very realistic. In my first painting using PicsArt, I felt happy and satisfied with my colour choice and the PicsArt tools I used. Even now, I spend one hour of my leisure time for my hobby every day. So that I can continue to learn many tricks in Brush Properties such as size, opacity, hardness, etc in PicsArt.
You draw in a lot of different styles, where do you get your inspiration from?
Initially, I got my inspiration only from my parents. My father Mr. P. Thiagarajan and my mother Sivakami. They both gave me lot of encouragement during my childhood days. Most of the Indian women draw Rangoli and Kolam everyday in front of their houses. I was inspired by the "Rangoli" & "Kolam" in the streets of my native place, particularly during our cultural festivals like Pongal, Deepavali and Tamil New year. I have participated in many drawing competitions both at school and college levels. I won many prizes during my school days. They have all given me more inspiration towards my style.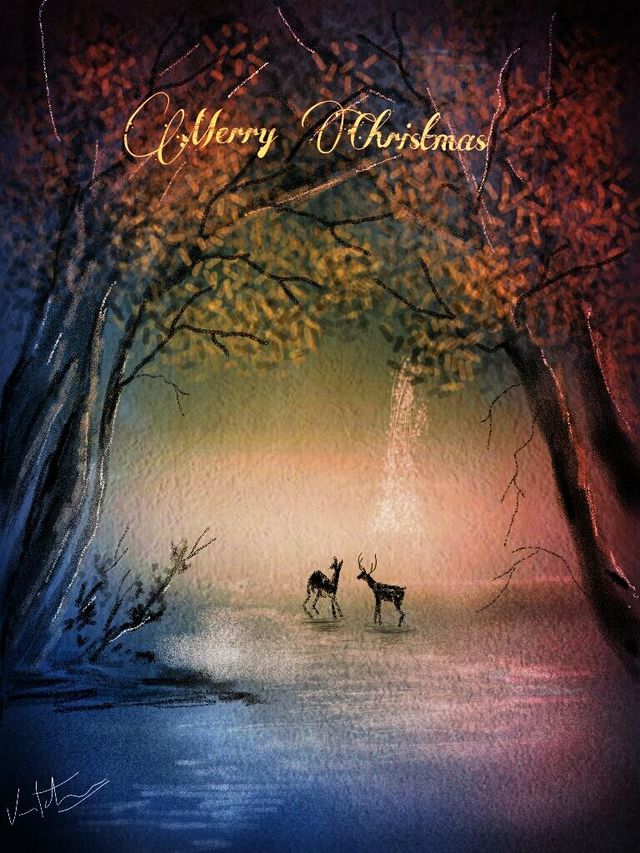 Which drawing are you most proud of?
As I already said, I like to draw landscapes and natural scenery, and those are my favourites. Now I am trying to draw human faces using PicsArt. Of course, I have posted one such drawing in my PicsArt account @tvenkatesan.
What do you like best about using PicsArt?
I am happy that the outcome through PicsArt is the same as in traditional drawing. I found the colour choices and Brush Properties in PicsArt make it one of the most wonderful applications. I thank all the developers and testers of this application. PicsArt is a free, full-featured photo editor and art community.
Do you have any advice for your fellow PicsArtists?
By my experience, drawing is the best medicine to reduce stress. I am enjoying it. PicsArt- where everyone becomes a great artist! Taste and enjoy it.