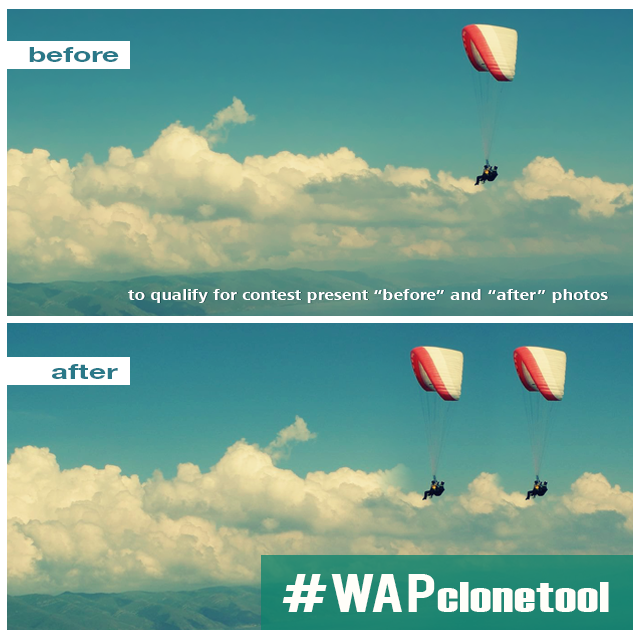 This is the Clone Weekend Art Project, and we are challenging users to take a crack at the editing magic of the Clone Tool.
The Clone Tool is one of those cool transformative tools that makes it surprisingly easy to accomplish amazing things. For those who have yet to try it, the way it works is you use the tool to clone individual elements within your photo, be it people, objects, or even textures. To learn more, check out our tutorial on how to use clone tool.
The possibilities are endless, but it is up to you to find creative ways to make incredible images using the Clone Tool.
Be sure to include before and after images, so that others can judge your work and see your edits!
Good luck and have fun!
How to submit your photos
Tag your images with #WAPclonetool or submit them directly in the contest section. Submit no more than a maximum of two photos.
How to Vote
Contest Winners will be selected based on user votes, so be active, follow the contest and vote! Vote in the 'Contest' section in the app or else visit the 'Contest' section on our website to vote!
Deadlines
All entries must be submitted by Sunday, Sep. 22, at midnight (PST).
Voting ends on Monday, Sep. 23, at midnight (PST).