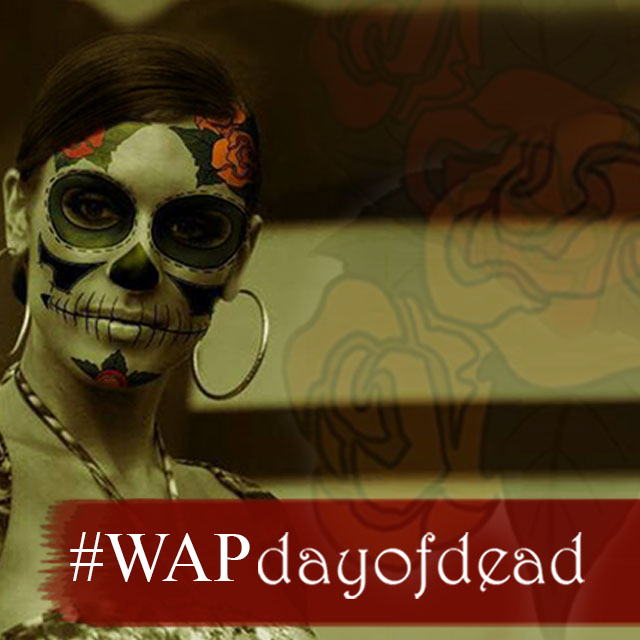 The Day of the Dead is a Mexican holiday that falls on November 1st and celebrates the deceased in a colorful festival. In honor of this great holiday, we're making it the subject of this week's Weekend Art Project!
Transform your face into the iconic Day of the Dead skull by using facepaint or by using our Day of the Dead Clipart Package, available in the PicsArt Shop! If the Day of the Dead is celebrated near you, bring your camera and photograph the festivities!
In Mexico, they call it Día de Muertos. Every year, the entire country gathers to pray for and remember deceased friends and family by creating altars for loved ones who have died and decorating these altars with sugar skulls, marigold flowers, and even the favorite food and drinks of the particular deceased person being remembered. People also celebrate by taking these gifts to cemeteries and grave-sites, where they eat, drink, and exchange stories about those who have move on to celebrate their lives. The idea is to use these gifts to attract the souls of the dead to visit so that they can hear the words and prayers of their family and friends. The holiday is famous worldwide for its colorful celebrations and festive spirit.
Join the festivities, and paint your face in honor of those who have passed on!
How to submit photos
Tag your images with #WAPdayofdead or submit them directly in the contest section. Submit no more than a maximum of two photos.
How to Vote
Contest Winners will be selected based on user votes, so be active, follow the contest and vote! Vote in the 'Contest' section in the app or else visit the 'Contest' section on our website to vote!
Photo Contest Deadlines
All entries must be submitted by Sunday, November 3, at midnight (PST).
Voting ends on Monday, November 4 (PST).