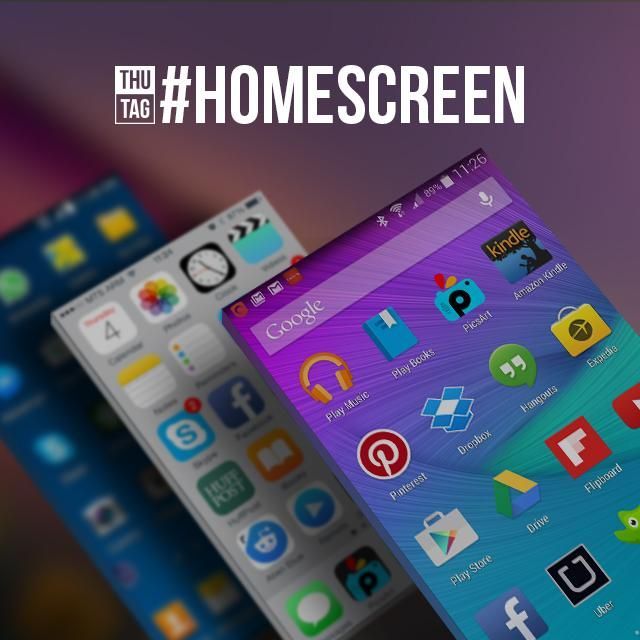 When you boot up your phone or tablet, what do you see? Like a welcome mat to your virtual world, your homescreen is as unique as your fingerprint. Personalized by you and no one else, it's a chance for you to organize an important part of your daily life. Today, take a screenshot of your device's homescreen and share it by adding the THUtag #homescreen.
Maybe you're a sucker for color coding. Maybe you absolutely must have everything in alphabetical order. Or maybe you're all about usability, with your frequently used apps at the top (or bottom, or center…) of your screen. As a teaser, we're giving you a behind-the-scenes look into the world of PicsArt's CEO, Hovhannes Avoyan. Take a close look at the above image to peek into the virtual world of one of the driving forces behind PicsArt–you might find you have more in common with him than you think.
However you organize your virtual life, the world wants to see it, so take a screenshot and hasgtag it with #homescreen– check the hashtag, as you may discover some new useful apps or organizing techniques from your fellow PicsArtists!