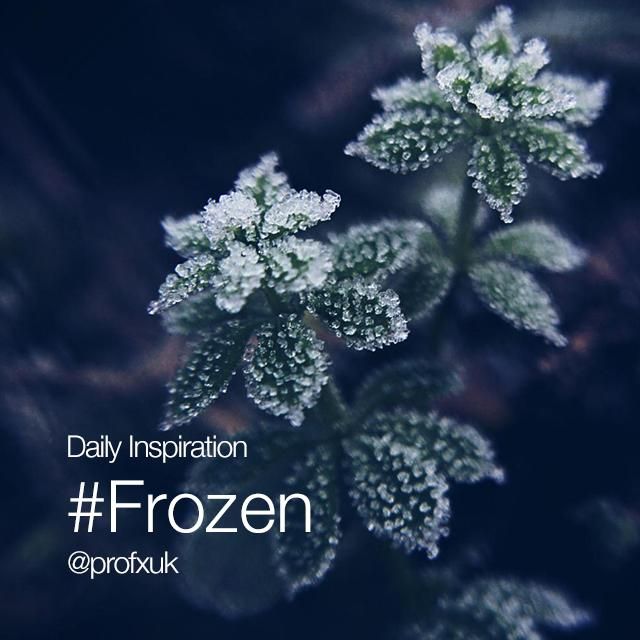 It's getting really cold out there, and so today, we want you to capture things that are #Frozen solid!
Maybe you forgot to dry your hair and ended up with an icicle hairdo, or perhaps it is the local lake that has solidified. This is the time of year when the world becomes encased in an armor of ice.
Capture things that are frozen this Thursday, and share the freeze with the hashtag #Frozen.