As an avid lover of photography, I've always been blown away by the many variables that affect an image — light, shadow, saturation, contrast and so on. The time of day can greatly affect a picture, and while it would be so easy to Google when is the best-slash-worst time to take a photograph, there's something to be said for getting out there and experimenting, taking pictures from dawn to dusk and beyond.
I decided I would take a picture every couple hours of the mountain behind my house in Tuscany to find out how the time of day affects my photos (Fun fact! The same mountain — Mount Penna — is depicted in Michelangelo's painting "The Creation of Adam" on the ceiling of the Sistine Chapel). And while there is no "best hour" to photograph — it all depends on what you're trying to capture, where you are in the world, the time of year, etc. — I will share with you some of my observations.
Let's start at the very beginning (a very early place to start):
Time: 4:11 AM
How the picture is affected: Possibly a little blurry without a tripod because it's 4 AM and I haven't had my cappuccino yet. Other than that, the light is very blue and the tone is very calm.
How I'm affected: I am very cold and very tired and wondering why I'm up at 4 AM taking pictures of a hill.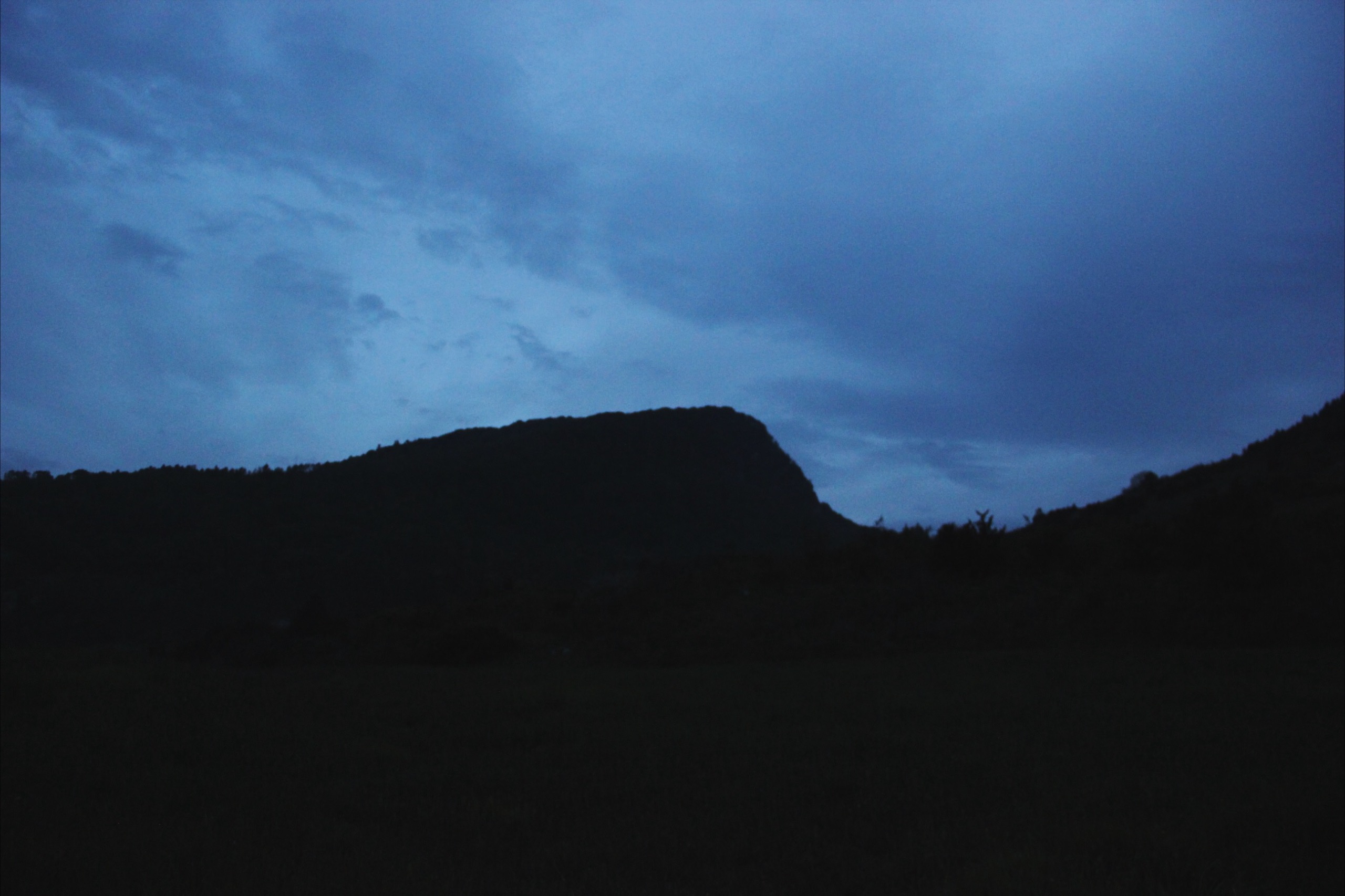 Time: 5:48 AM (sunrise)
How the picture is affected: The first rays of sunlight are hitting the mountain and they are bright red. The sun is rising very quickly, and the sky is already fully blue.
How I'm affected: I'm still fairly tired because I wasn't able to get back to sleep, but at least I've had a cappuccino.
Time: 10:01 AM
How the picture is affected: The morning light is everything. The sun is casting an even, equal light over the scene. Because it isn't directly overhead, the light is diffused and feels as if it's coming from all directions. 
How I'm affected: I feel very calm and relaxed. The world feels like it's moving a little bit slower, and I have time to compose my shots.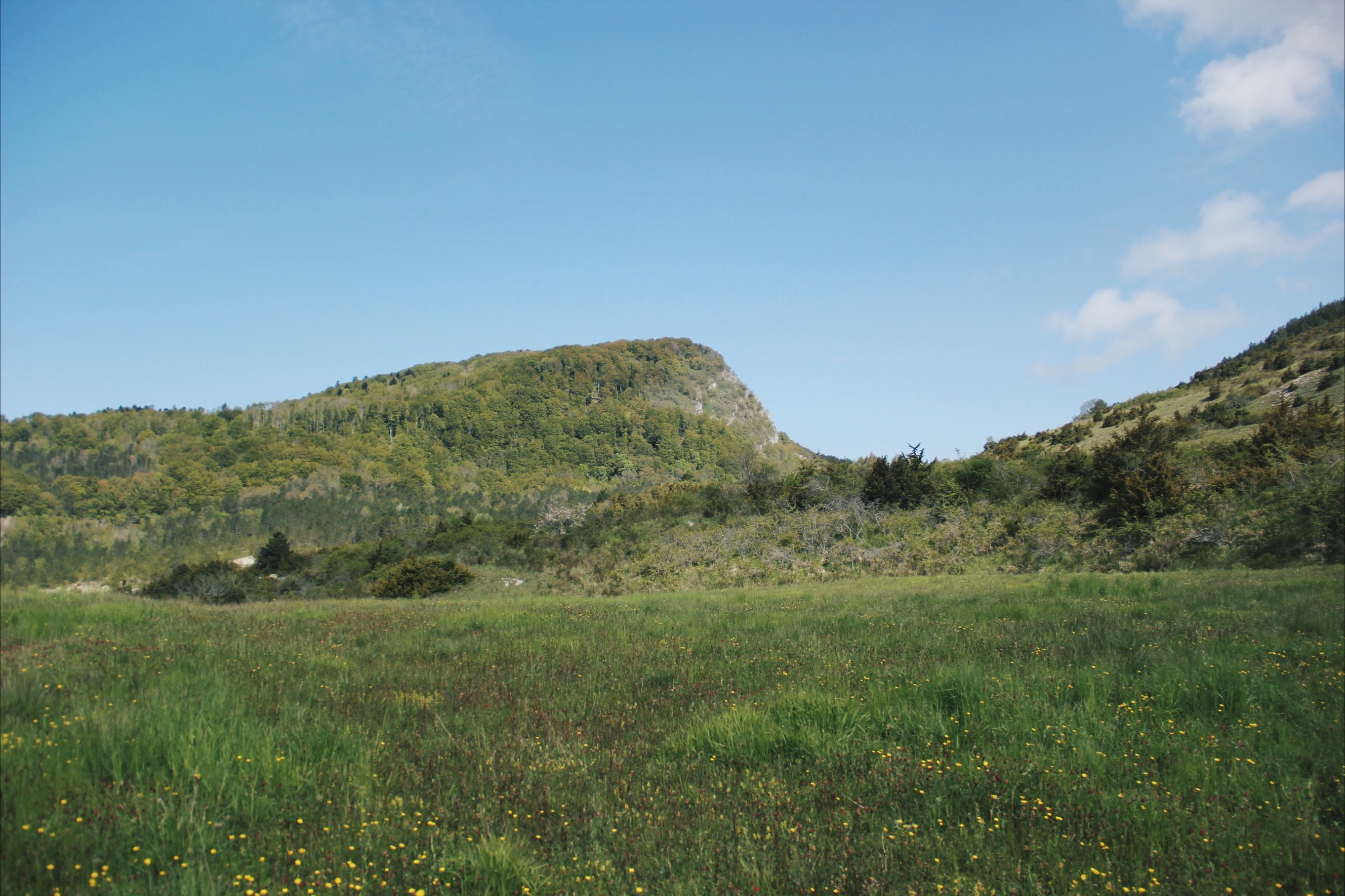 Time: 1:12 PM
How the picture is affected: The day is flooded with light. The sun is directly overhead, which means greater contrast and harsh shadows. There are brighter highlights (as you can see in the sky) and darker shadows (as you can see on the mountain).
How I'm affected: Having a slight existential crisis about how the sun is at it's highest point at 1 PM instead of noon. I thought 12 PM was the middle of the day? But daylight savings is screwing everything up.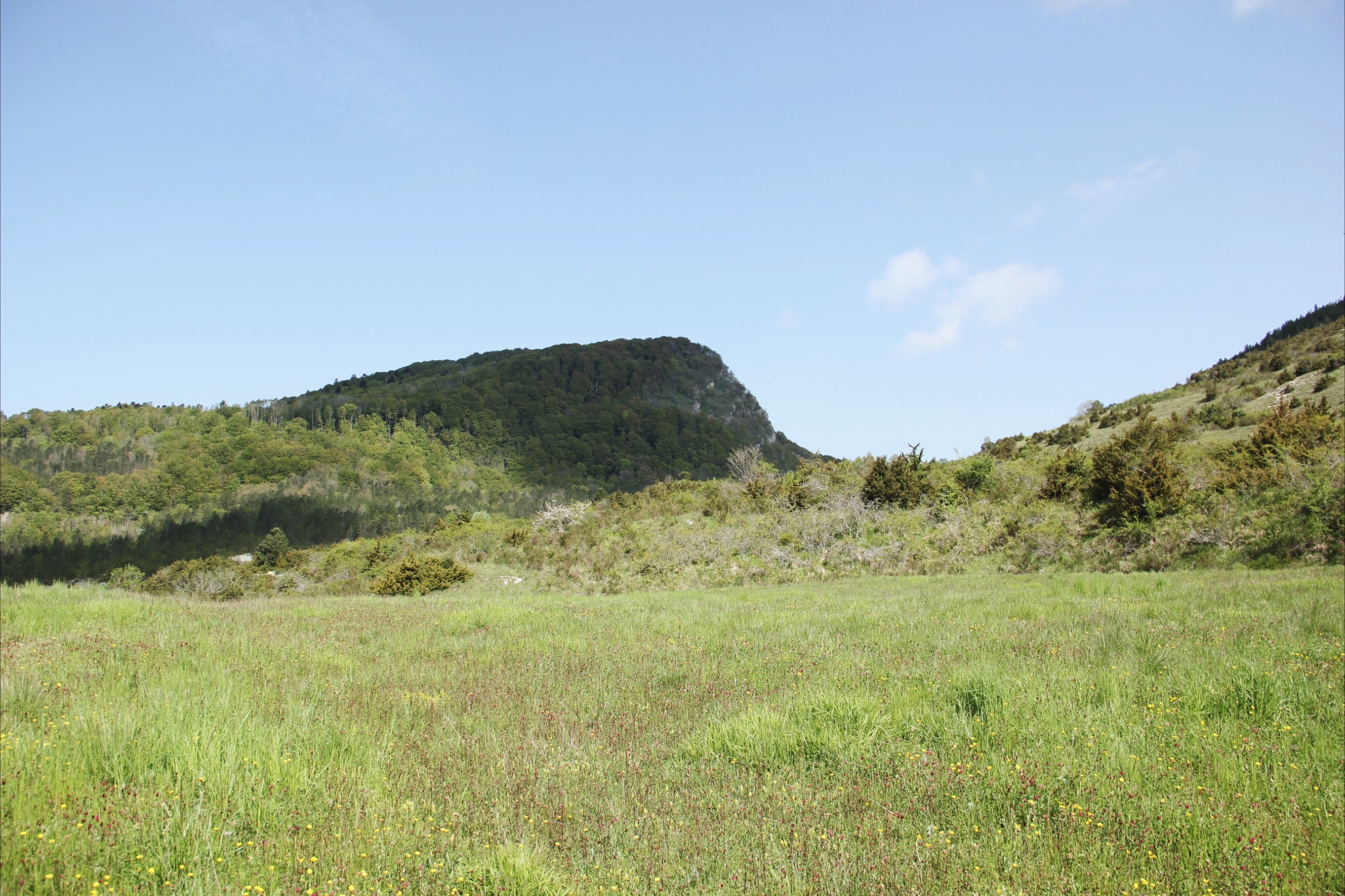 Time: 2:29 PM
How the picture is affected: The sun is no longer directly overhead, and everything has a slightly angled shadow, which is making the scene come to life. The flowers have fully opened up, and the colors are vivid. There is still a high contrast, but it's working in my favor because I want to focus on something in the foreground, like this beautiful Swiss Shepherd that I am most certainly not returning to my parents at the end of the summer. 
How I'm affected: How am I going to convince them to leave her with me? Will this picture be enough proof to show that this is where she's happiest and where she belongs? Why hasn't she peed all day?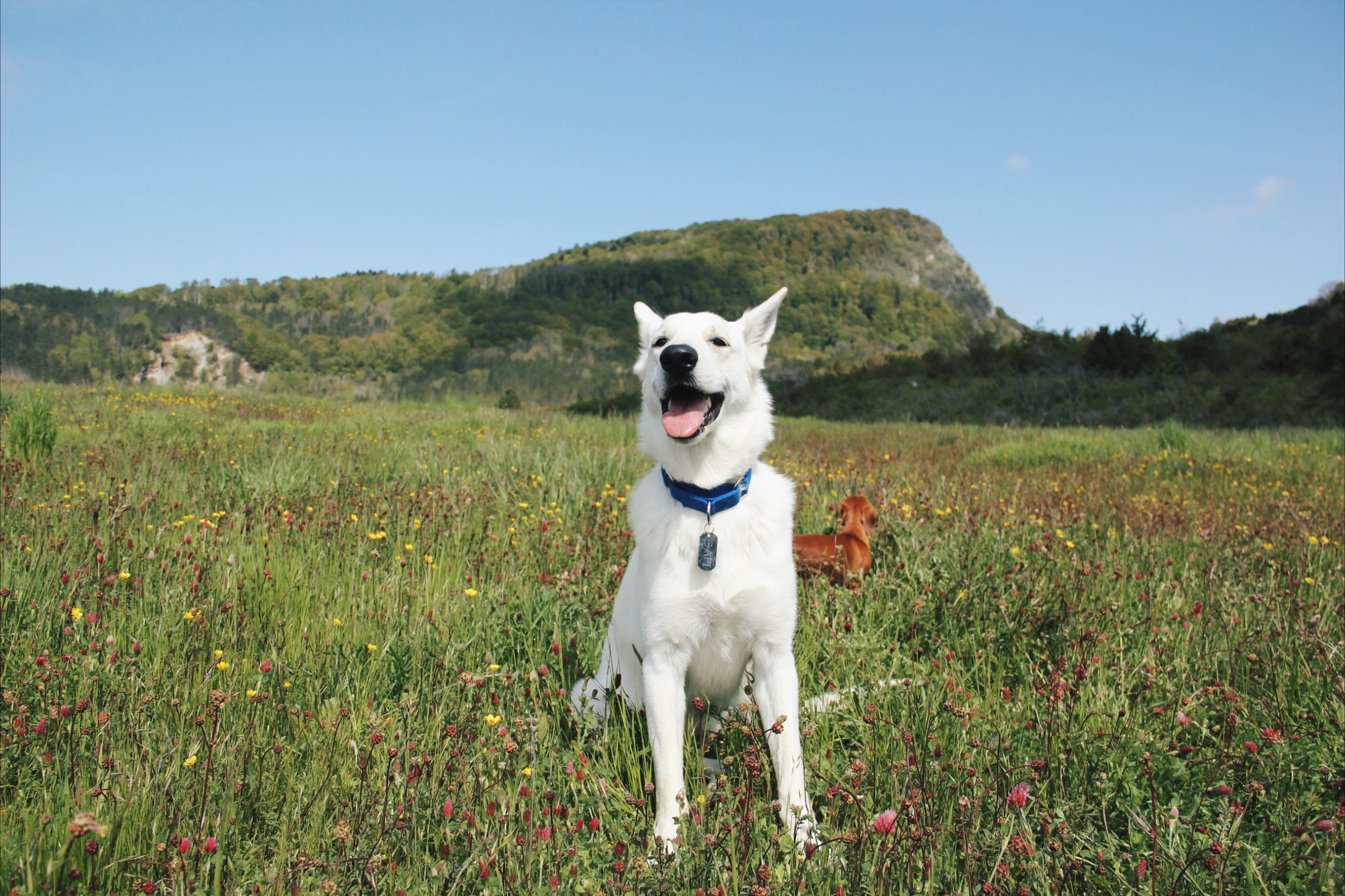 Time: 3:10 PM
How the picture is affected: Even though it's afternoon, the clouds are diffusing the sunlight, giving the photograph that early-morning vibe. Everything feels more evenly lit, while retaining its saturation. 
How I'm affected: Morning light and afternoon vividness? Like Hannah Montana, I get the best of both worlds.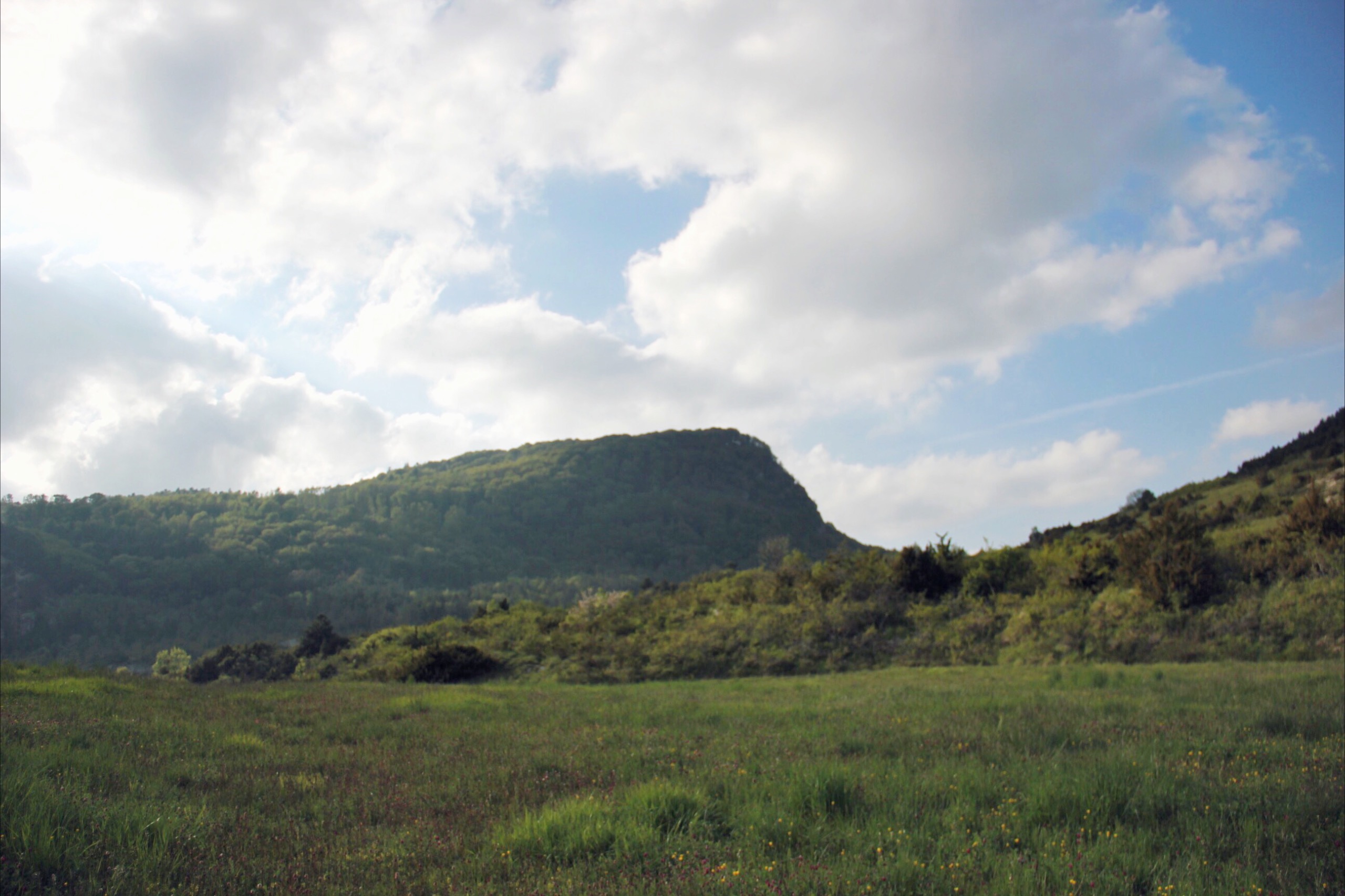 Time: Doesn't really matter because there's a storm a-brewin' (around 5 PM).
How the picture is affected: Epic, brooding clouds and very low saturation. I feel like I'm in the beginning of a black-and-white film that starts off with epic, brooding clouds. 
How I'm affected: A little stressed that I didn't bring an umbrella, and ready to make a run for it at any given moment.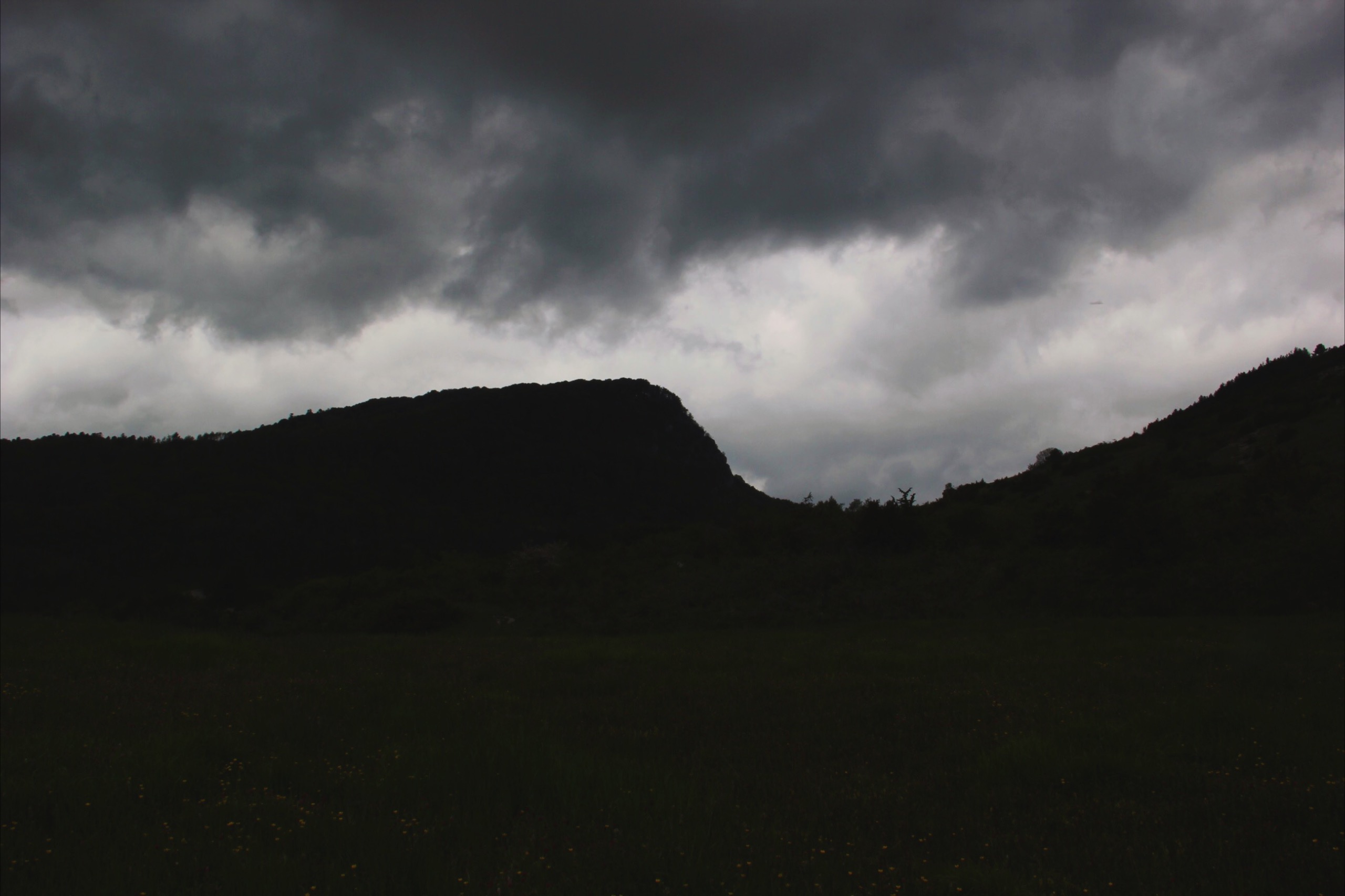 Time: 7:39 PM
How the picture is affected: The sunlight is low and hitting the grass from a sharp angle, highlighting the texture of the land. The sky is a very rich blue, but the hues are starting to go red again. A little harsher and more direct than the morning light, but more diffused than the midday sun.
How I'm affected: A little blown away by the blue of the sky and the beauty of our planet.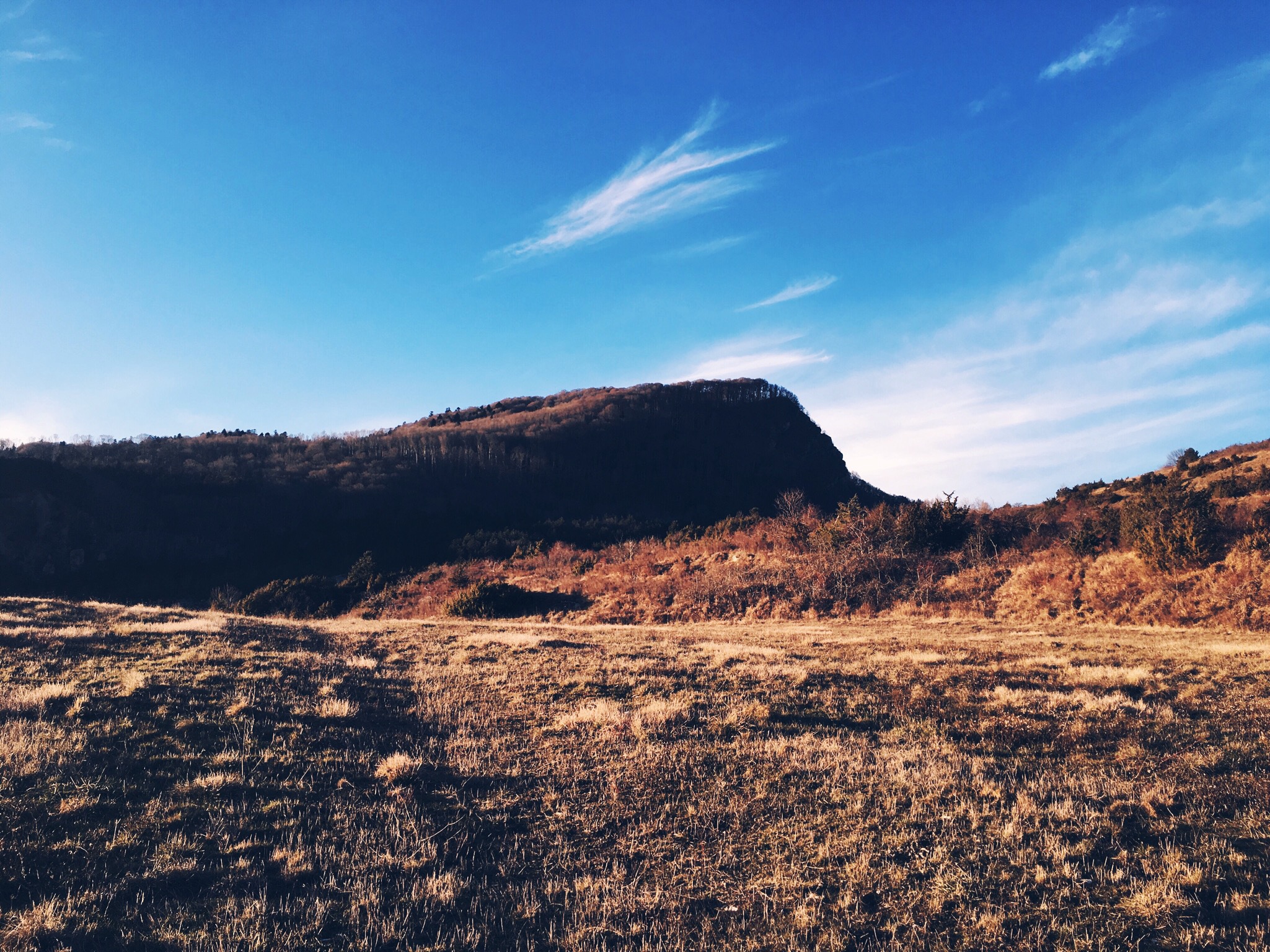 Time: 8:26 PM (sunset)
How the picture is affected: Well this ended up being the most breathtaking sunset and I was not ready for it. Saturation is at an all-time high and looks a little bit like a Lisa Frank sticker. The mountain is becoming silhouetted, but the sky is the star of the show in this photograph. 
How I'm affected: Wow. Wow. Wow.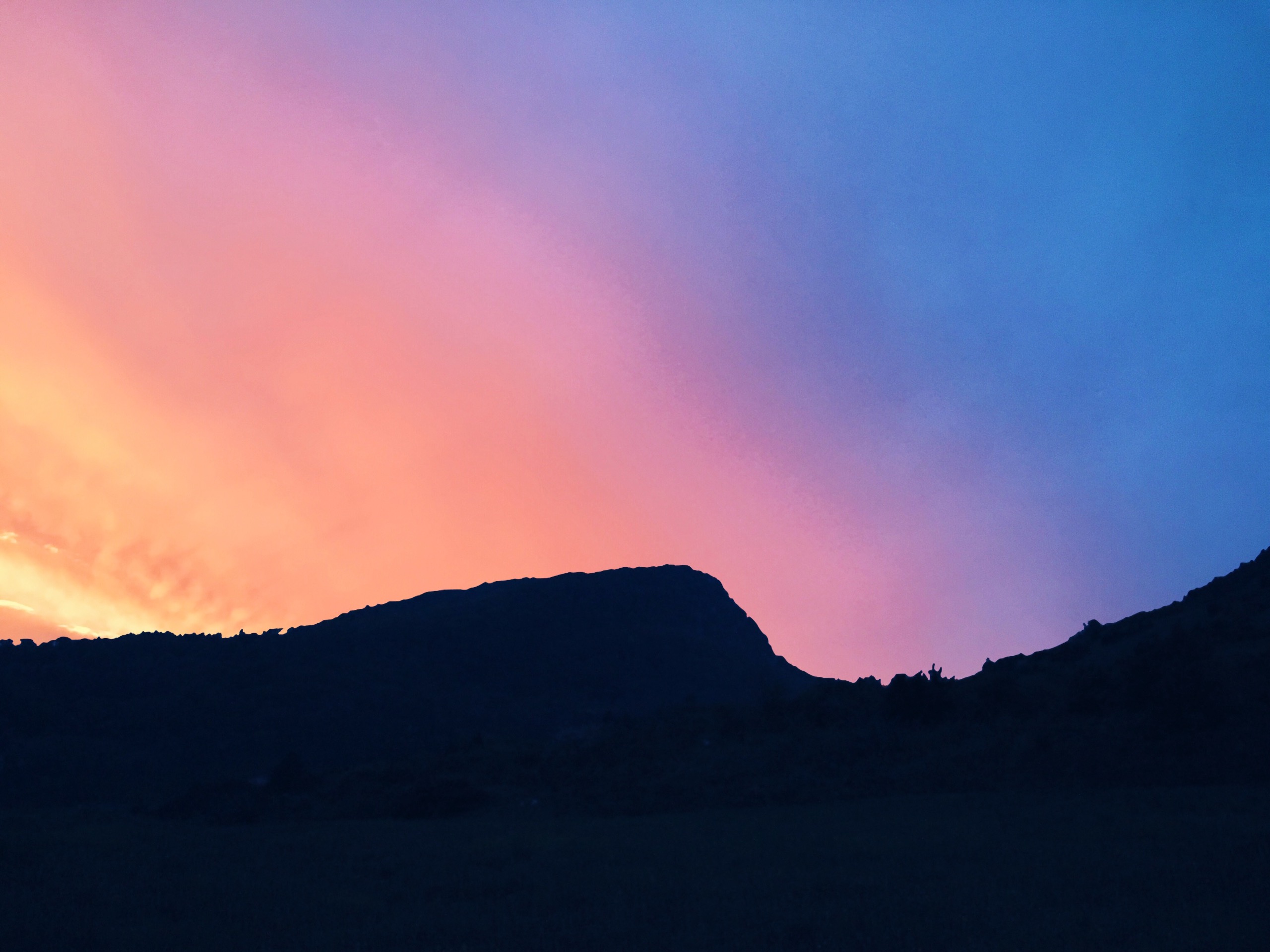 Time: 9:31 PM
How the picture is affected: Dusk falls down like a blanket. The sun is fully set, but the sky is still a deep blue. The earth has no more definition and the mountain is fully silhouetted against an other-worldly glow. It's a bit too dark to photograph objects, but now is the time for shapes to shine.
How I'm affected: I'm hungry and wondering where all the colors from the sunset went.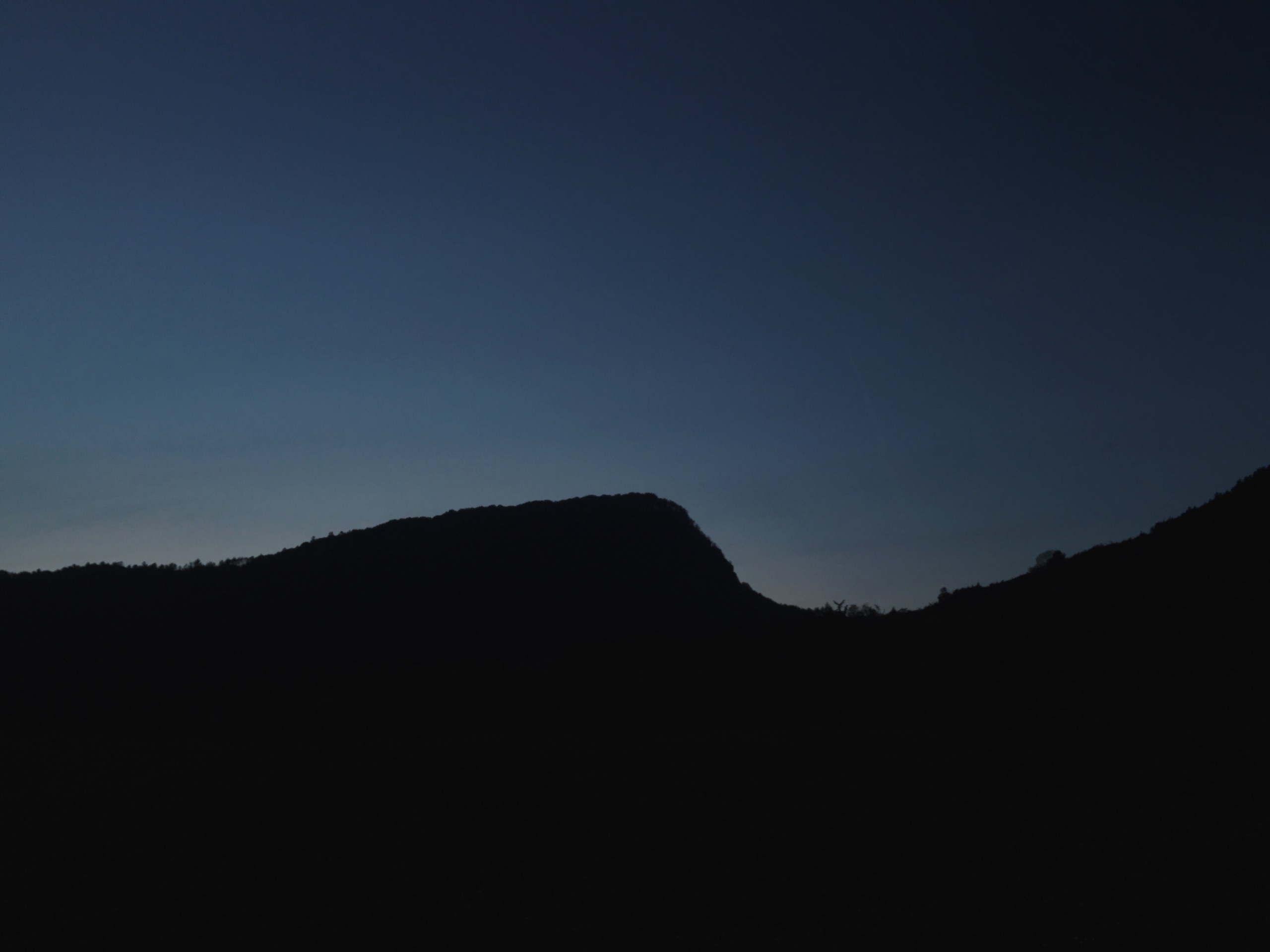 Time: 11:12 PM
How the picture is affected: The moon is just behind the mountain, glowing. The stars are visible with the long exposure. Shakiness caused by harsh cold winds biting at my poor little fingers.
How I'm affected: Really annoyed I forgot to make a wish for 11:11. Hoping I see a shooting star.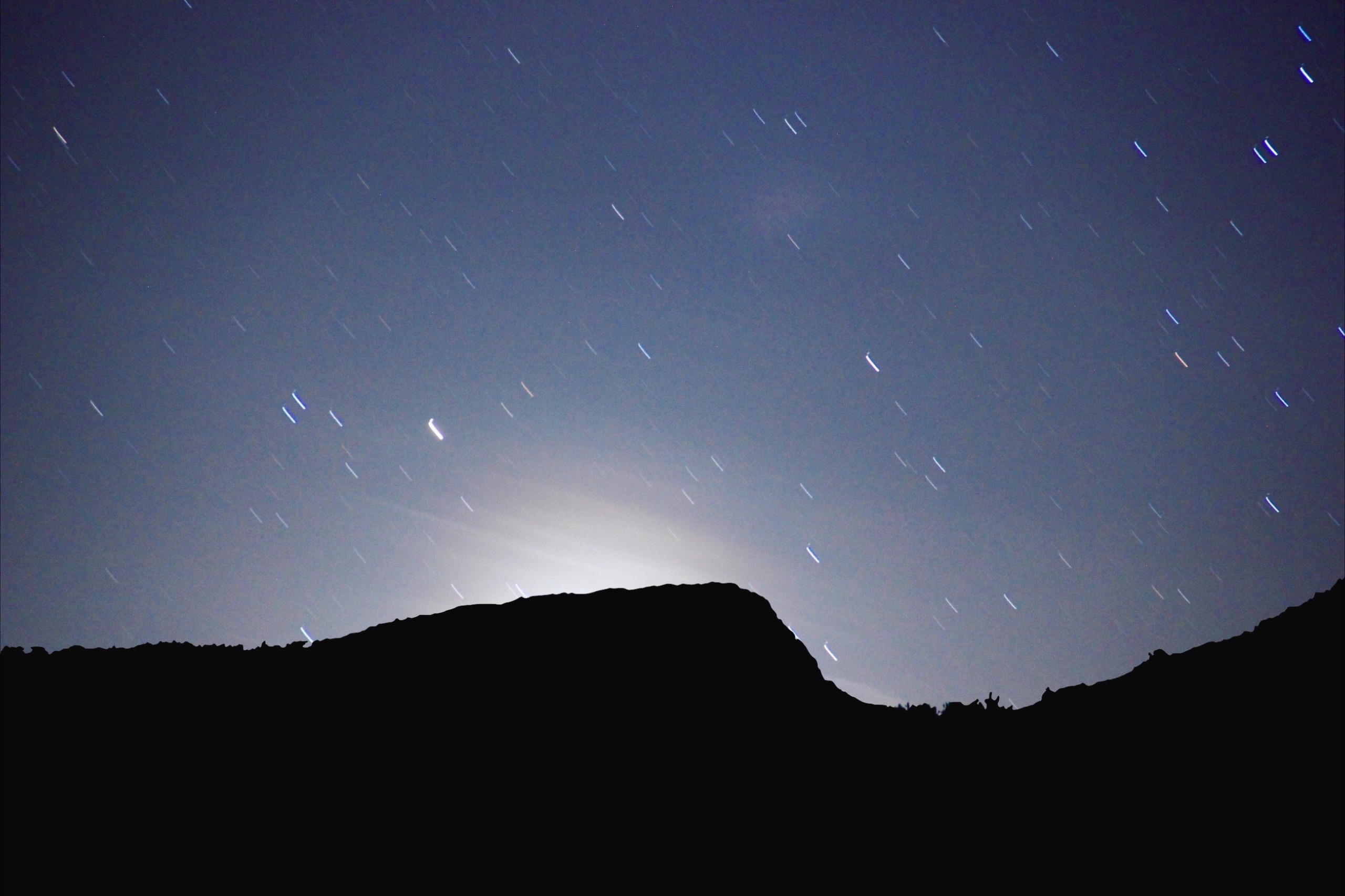 Time: 1:09 AM
How the picture is affected: Alone on the mountain at 1 AM, a 30-second exposure can feel like an eternity. The night sky is perfectly clear and the stars are shining bright.
How I'm affected: I think there is a wild boar near by and I am a little bit scared. I'm ready for bed, and perfectly content pretending that the airplane in the bottom right is a shooting star.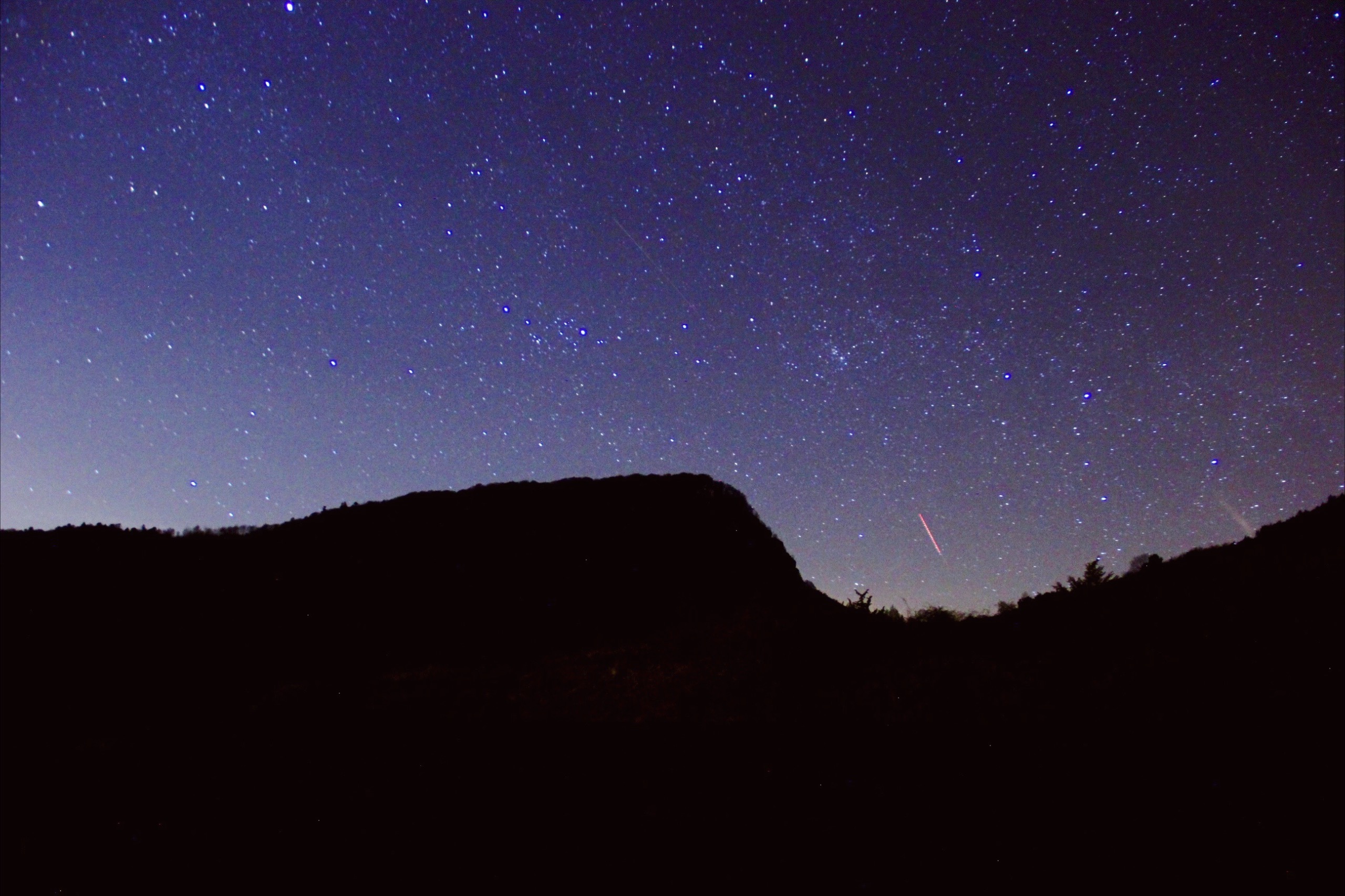 There you have it. From morning light to midday sun, sunsets to moonrises, afternoon storms to starry skies, every time of day brings something unique to a photograph. Each hour brings its own set of challenges and opportunities, affecting contrast, saturation, highlights, shadows, texture, and tone in a different way. While all these things can be edited in post, there's something old-fashioned and unique about using the sun as our editor. After all, it is the OG filter (light flares and everything).
When is your favorite time to take a picture? Whether it's that good morning light, the midday shine, evening shadows or a nighttime long exposure, get outside and experiment! Don't forget to share your favorite shots on PicsArt with the hashtag #TimeOfDay.