All week, users have been hard at work with PicsArt Drawing Tools, creating amazing drawings of bikes for our Motorcycle Drawing Challenge. In total, artists drew and submitted 127 entries, each one with its own unique take on motorcycles. Some users stood out by the kind of motorcycle they drew, deciding on either vintage models or in some cases even inventing futuristic cycles. Other users used style to distinguish themselves, whether it was realist, cartoonish, minimalist or even abstract. The ten winning drawings were ultimately decided by vote, with the community finally selecting the entries below as the very best of the best.
The top drawing this week was the work of Drawing Challenge veteran Freddie® (@fredsagoe), whose futuristic cycle pulled in 556 votes. Freddie® has been finishing at the very top or near it in countless contests since last October. This week, Freddie® brings home yet another trophy, and all it takes is one look at his drawing to understand why he is so successful.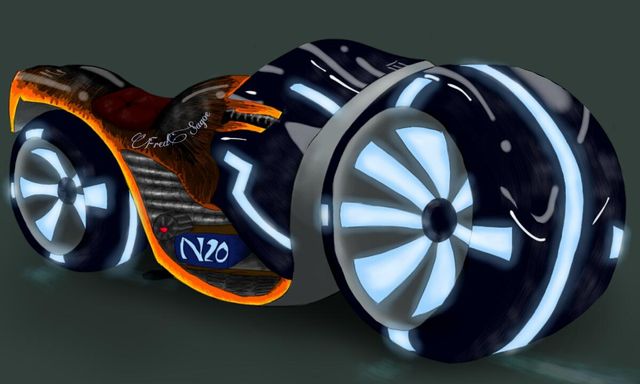 In second place with 408 votes is this drawing by Mary (@pazary). Mary's bike was not only beautifully drawn, but her choice of a simple blue and cream colored color-scheme helped give her drawing a special look and feel, like an urban scene in a comic book.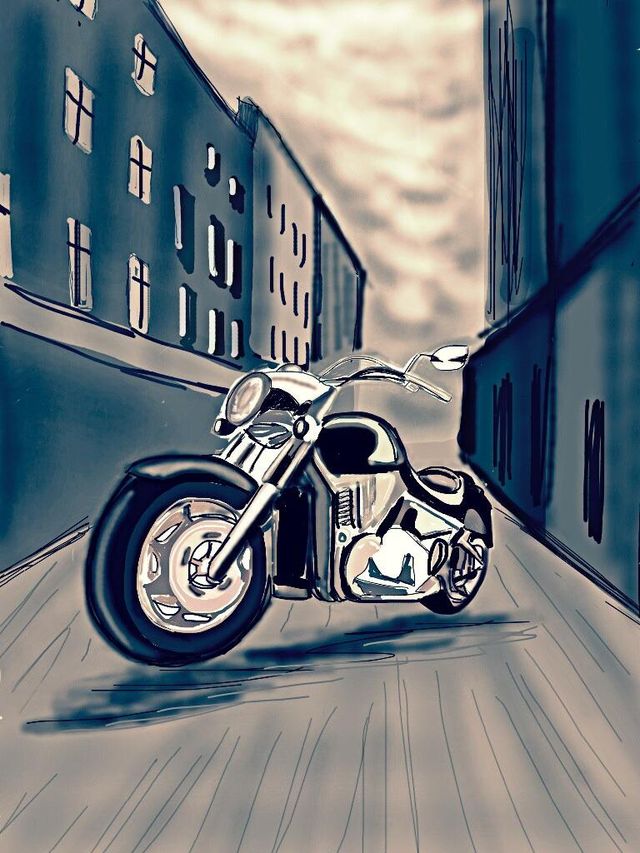 In third place with 343 votes is user DolceMonik (@monicalaloca), an artist who has been successful in both Drawing Challenges and Weekend Art Projects recently. DolceMonik was able to get a little creative with PicsArt by using the lens flare feature to add a realistic headlight on her motorcycle.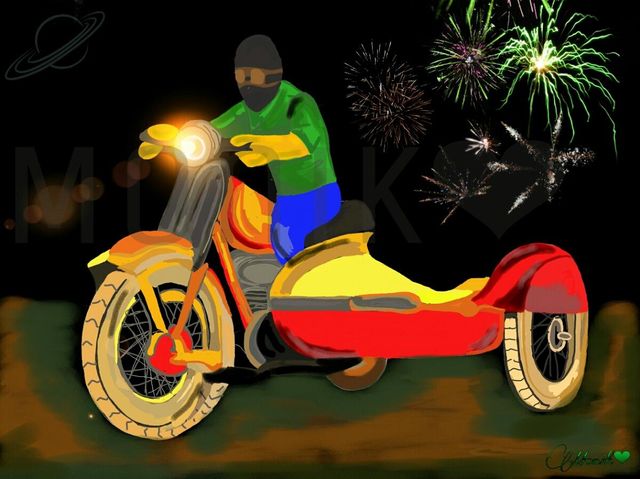 The Jury's Pick for the best entry not to crack the top 10 is this drawing by Rocking Rachit (@rockingrango). Rachit's drawing was completely unique in its style, as he managed to make his drawing look like it was done with real paint on a canvas. The results stood out completely from the rest of the contest entries.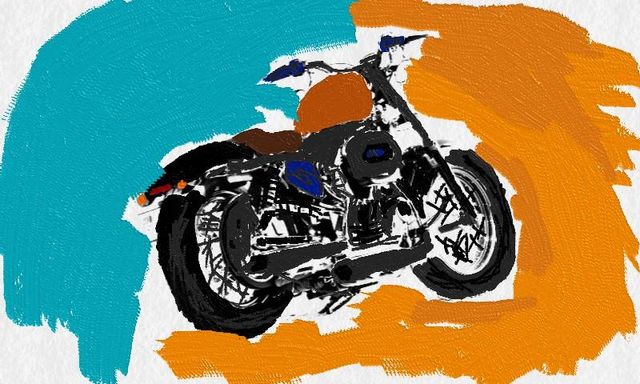 These entries were only the tip of the iceberg of amazing motorcycles from this week's challenge. Check out the rest of the winners below, and comment to let us know which ones are your favorites!