All hands on deck – time to hoist up the winning pirate drawings! Gather round ye lily-livered sea-dogs, the great Pirate Drawing Contest is over and the 10 winning pictures have alas been chosen. All week, PicsArtists have been battling it out for the top spot. 682 pictures came in from across all seven seas, bringing with them all kinds of pirate scourge, men and lady alike. Some came in brandishing their swords and patches with a menace that would scare off the entire Royal Navy, others hobbled in with only enough legs to fill a single boot, but in the end, only 10 were left standing.
For the top honors this week, we have to take off our tricorne hats to Heba(@hayakosan), who snagged 1053 votes for this purple haired marauder. Heba has had plenty of time to sharpen her sword for the challenge this week. Her page is a veritable treasure trove of drawings. Let this be a lesson to you, mates, that practice truly makes perfect.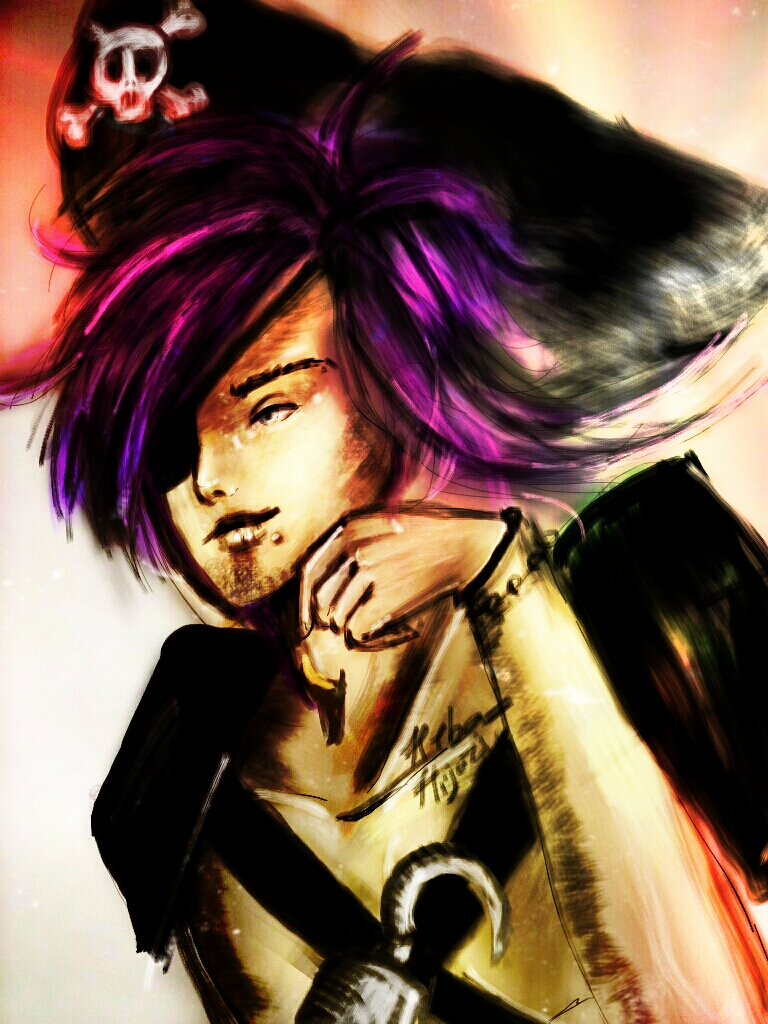 This week's first runner-up was Bella Alvarado(@tmnt87), who proved that not all pirates are ugly, by winning 834 votes for her stylish pirate lass. For those familiar with the never-ending debate of Pirates vs. Ninjas, Bella might be more inclined to side with the latter, as her page is riddled with images of the Ninja Turtles, but here she merits the respect of every buccaneer.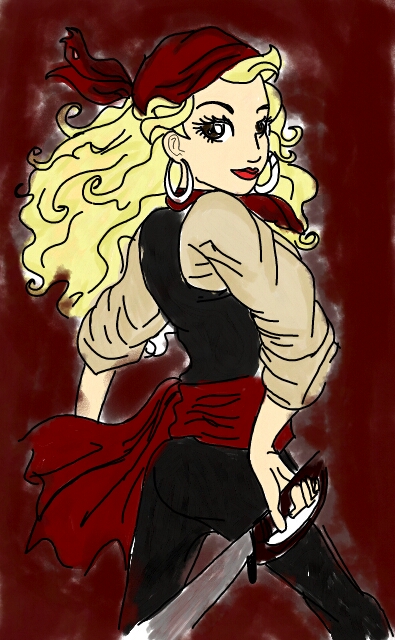 Arin's(@fly48) third place portrait summons the face of a man who would strike fear into the heart of any pirate, the devil of the sea, Davy Jones. Davy Jones, drawn here as he appeared in the film Pirates of the Caribbean, was a character of pirate folklore who was thought to be the cause of all ship disasters at sea. Pirates often spoke in hushed tones of Davy Jones' Locker, a place at the bottom of the ocean where all sailors went after death, a special hell for pirates, where Jones himself presided. Arin's drawing earned 760 votes, coming off of a weekend where he placed 2 photos in the Poster Weekend Art Project.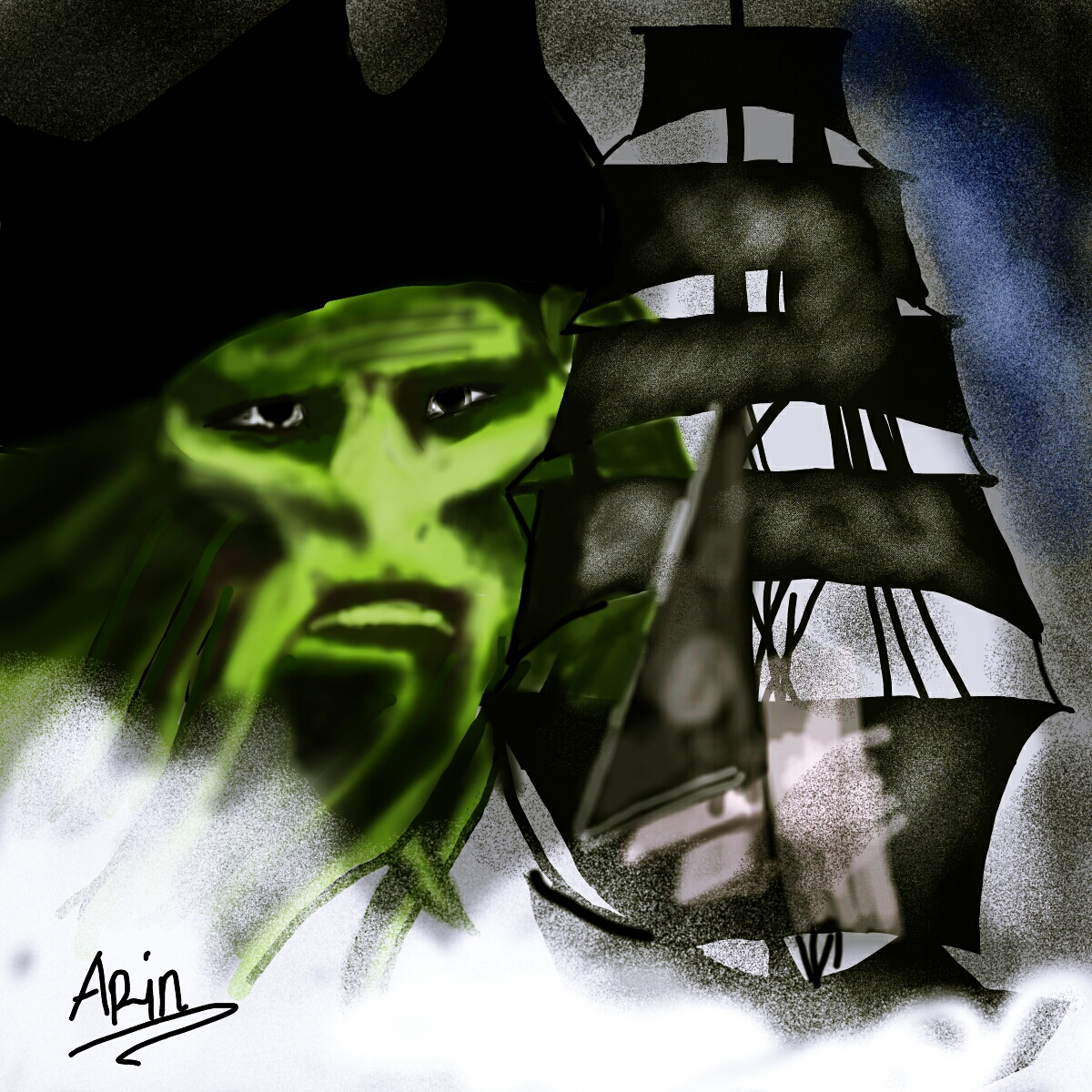 The notable sailor of the week, however, is Charlotte Soileh(@hel999), with a searingly stunning beauty of a pirate that would melt the heart of even the meanest raider. Charlotte is as good with a touch screen as the Dread Pirate Roberts is with a sword, here displaying a skill that knows no equal among any of the other entries.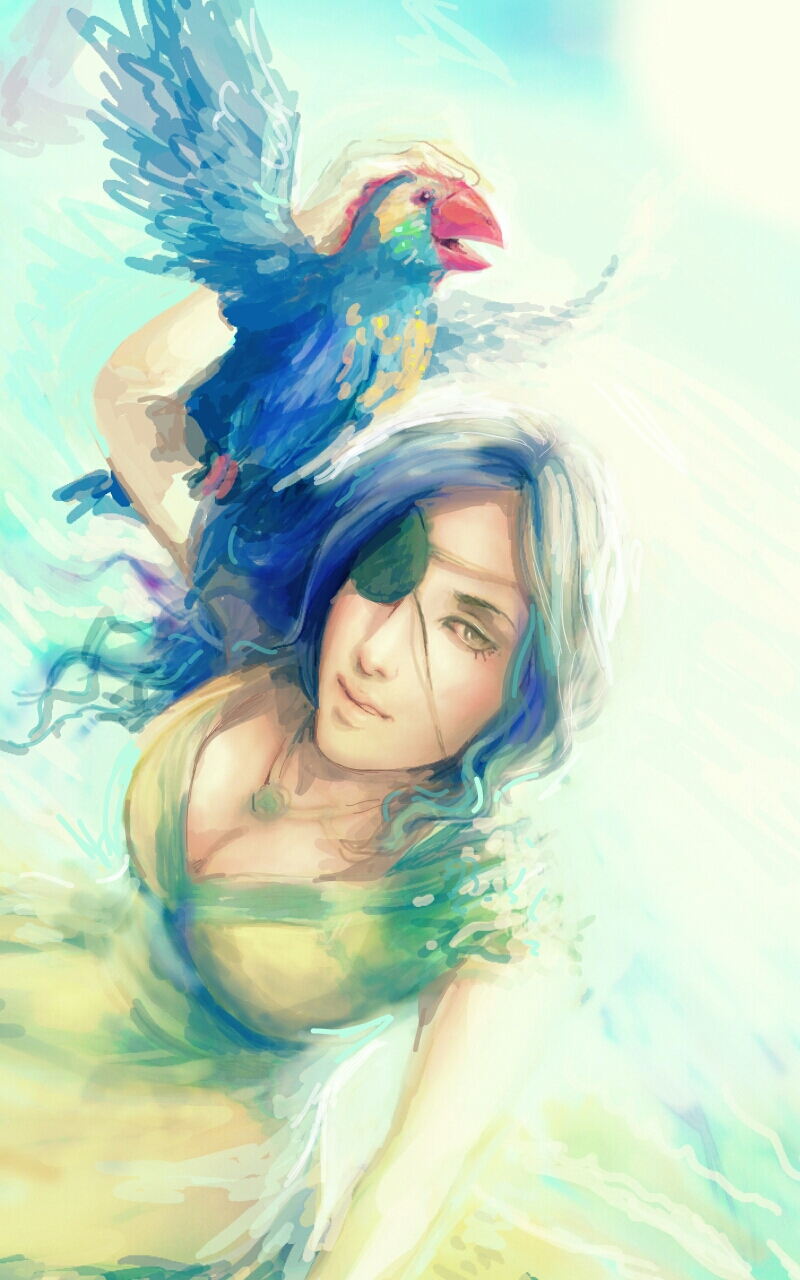 This art contest was marked by leagues of talent, so do yourself a favor and admire the rest of this week's pirate masterpieces. Thanks to all you barnacle-bottomed blaggards for another drawing contest well-done. We'll meet you all again at the next challenge!
By the way, did you know that we have made some changes to the Drawing Challenge contest rules? With the new rules, this week the submission to the Drawing Challenge will be open only for 30 hours, starting 9:00 am (PST) on Saturday, July 20th. The theme for this week's Drawing Challenge is Beach.