Over the past week, users have been drawing their hearts out with PicsArt Drawing Tools in our Carousel Drawing Challenge. In total, users submitted 130 original drawings featuring a beautiful range of diverse drawing styles and magical carousels. After a vigorous round of voting, however, the top 10 drawings have finally been selected. When the dust settled and the challenge came to a halt, it became apparent that this week belonged to the veterans, with the top 3 slots all going to previous winners.
By a slim margin, leah taylor (@leahtaylor) came out on top as this week's winner, totaling 570 votes. Leah is relatively new, but just last week managed to bring home a bronze medal in our Amazon Warrior Drawing Challenge, and placed in the Hot Air Balloon Challenge before that. It is becoming clear that leah knows how to get some awesome textures out of PicsArt Drawing Tools. We expect to be seeing a lot more from her.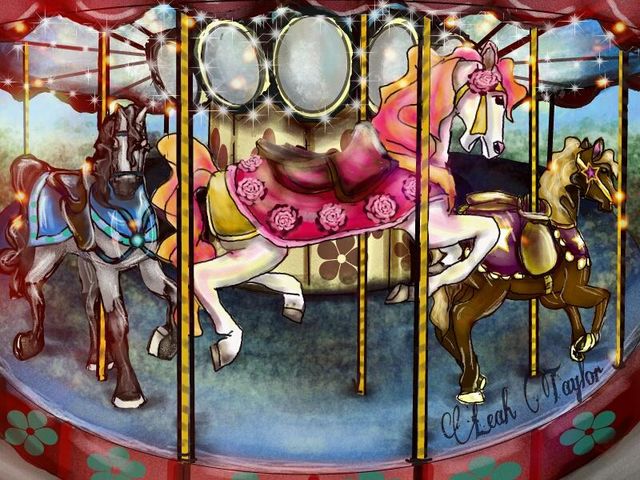 In second pace is DolceMonik (@monicalaloca), finishing just 6 votes out from first with a total of 564. DolceMonik is on one heck of a stretch, having claimed top 3 finishes in the Amazon drawing, Motorcycle drawing, and Alien Drawing Challenges.
Marion (@mardraw) finished third, with 446 votes. Marion is a veteran whose victories go a little further back than our top 2 winners. Marion has claimed top 3 finishes in the Deep Sea drawing, Dragon drawing, Tattoo drawing, and Jungle Drawing Contest. Here she is back in action, impressing voters with her signature style.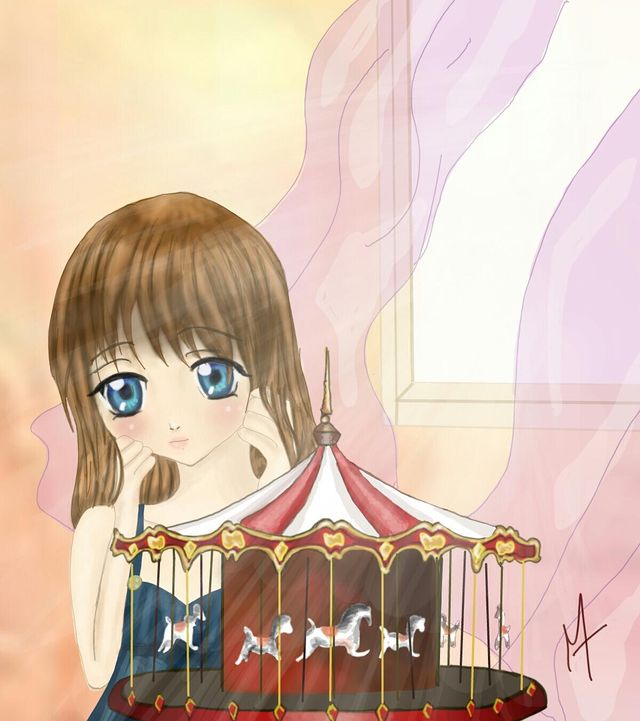 The Jury's Pick of the very best drawing that didn't crack the top 10 was this carousel drawing by Anna Daniela (@takis55). Anna's drawing was very simple, elegant, and beautiful, allowing her talents to shine.
Don't miss the rest of this week's top 10 winning drawings below, as they were truly spectacular images. Carousels was a great subject, as users got to dazzle us with a hefty dusting of magic and whimsy. Comment below to let our contestants now what you think of their work!