This week's Drawing Challenge had artists use PicsArt Drawing Tools to see who could draw the most extreme skateboarding drawing. 187 drawings in total were submitted to the contests, featuring all kinds of skateboarders grinding rails and launching themselves through the air. In all the contest saw a high level of artistry and the results came out stunning, but voters chose the ten very best drawings to be this week's contest winners.
Free♥Man (@freefreeman) took first place with a cumulative 1,081 votes, putting him weel ahead of his competitors. This is the thirds straight first place contest finish for Free♥Man, proving that his recent presence atop the winning lists has not been due to luck but rather due to his awesome skills.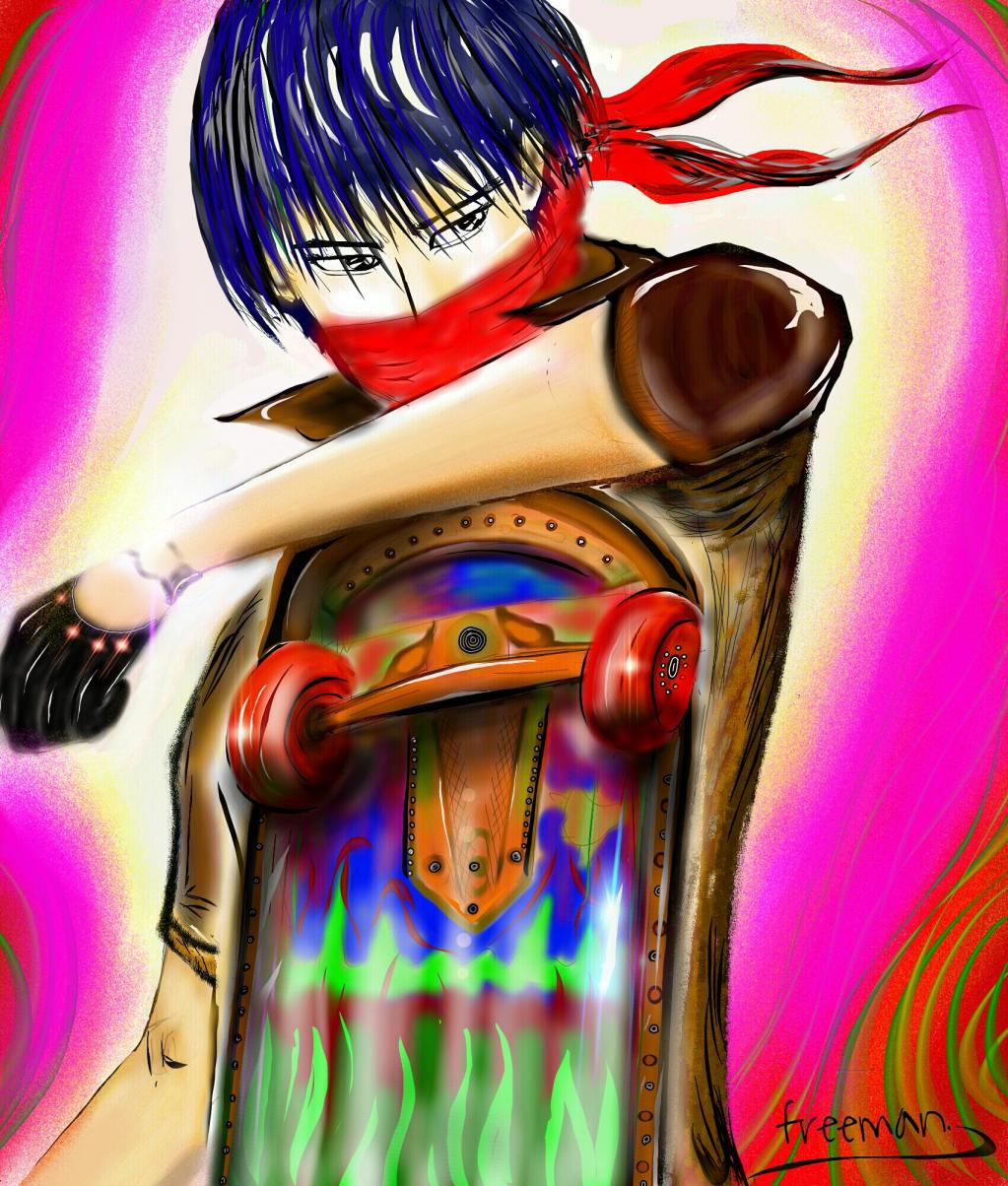 Finishing second was Jonathan Sosa (@jonnithhaa) who just missed a thousand with his 910 votes. Jonathan is relatively new to Drawing Challenges, but if he continues to draw like this, he may also become a regular. He brought romance to skateboarding with this entry, and his talents with a paintbrush cannot be questioned.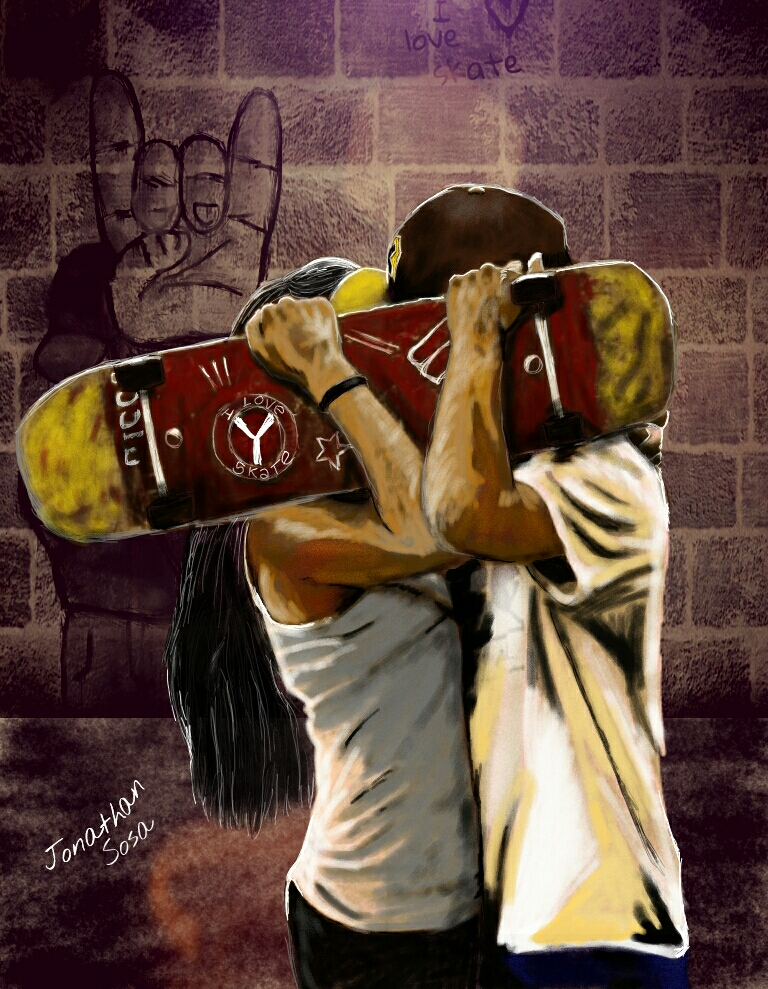 Freddie® (@fredsagoe) placed third, rounding out the top 3 with 614 votes. Freddie® has been at this for a while, having previously placed in the Circus Drawing, Bird Drawing, Fashion Drawing, Ship Drawing, and Cowboy Drawing Challenges. Freddie® always has his own take and his own style, and this week was no exception.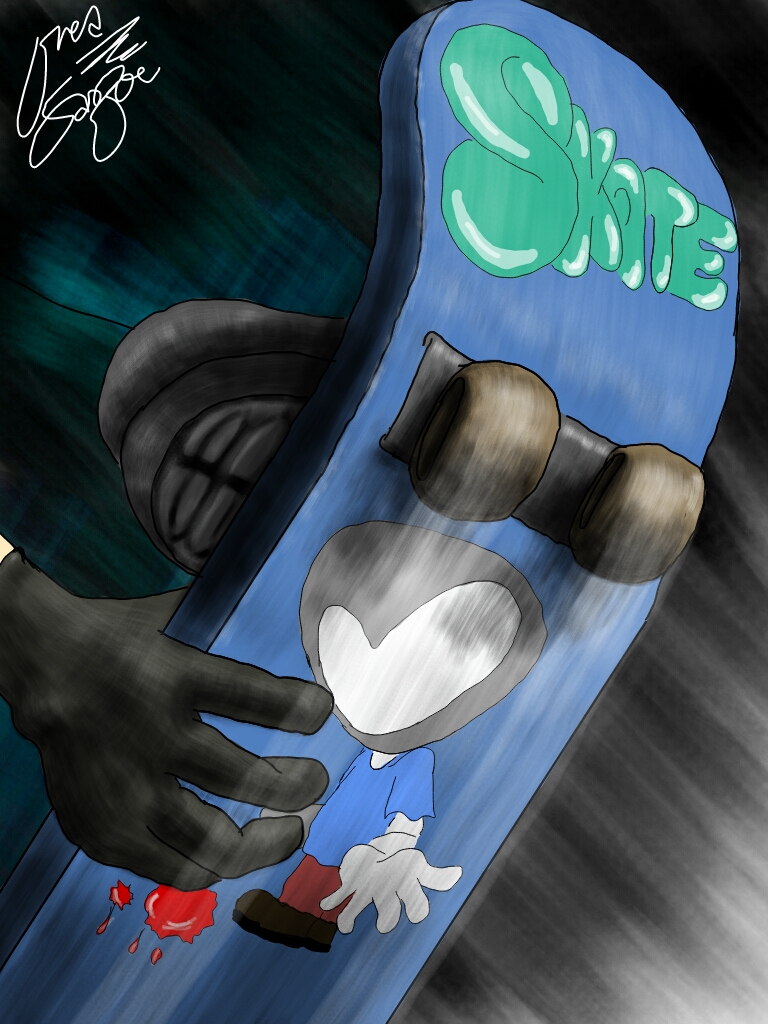 The Jury's Pick this week of the best entry not to make the top 10 is this shot by Merel (@ikbenmijzelf), and awesome shot looking down at a board from the skater's perspective.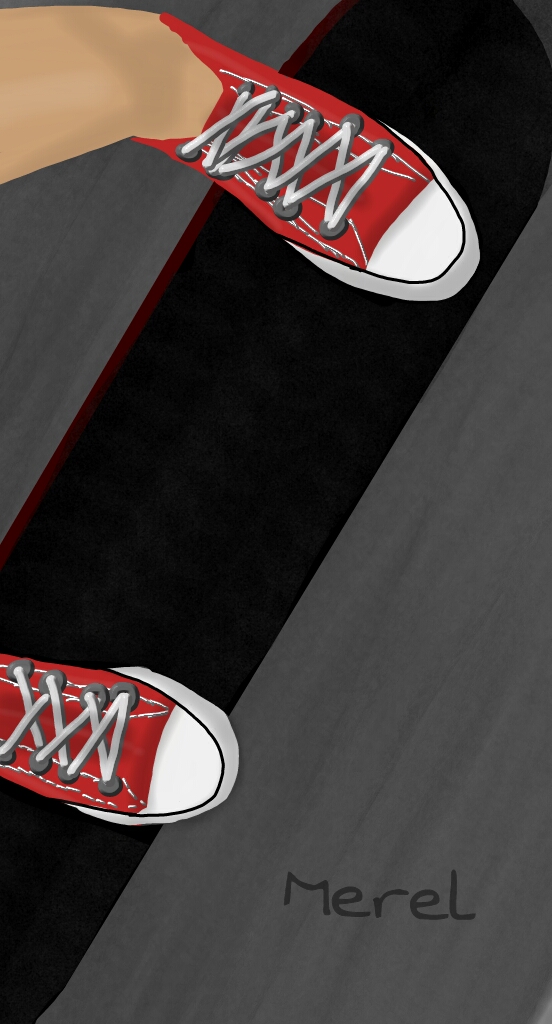 Don't miss the rest of the top ten winners below, PicsArtists really tore it up and brought their energy to the Skateboard Drawing Challenge. Thanks to everyone who submitted entries and voted in this week's contest for your participation!