The theme of our most recent Weekend Art Project was "In Flight", calling on users to capture the miracle of flight. The 1,032 entries surprised us with their quality, soaring above the already high expectations we've come to have for our users. The shots were simply marvelous, with so many entries that could easily be postcards. Thankfully, we didn't have to choose among them, we just let the democratic process do its thing, as members of our community voted for the 10 best.
Landing in first place, with 585 votes, was Alp Peker's (@alpqwerty) shot of a seagull taking off from a cluster of beach rocks. Alsp says "I remember waiting [for] this little seagull to fly from there [for] like half an hour, they are really lazy. Hope my efforts don't go flop". Well Al proves that patience is indeed one of the key virtues of photography, as his efforts carried him to the top of the pile this week.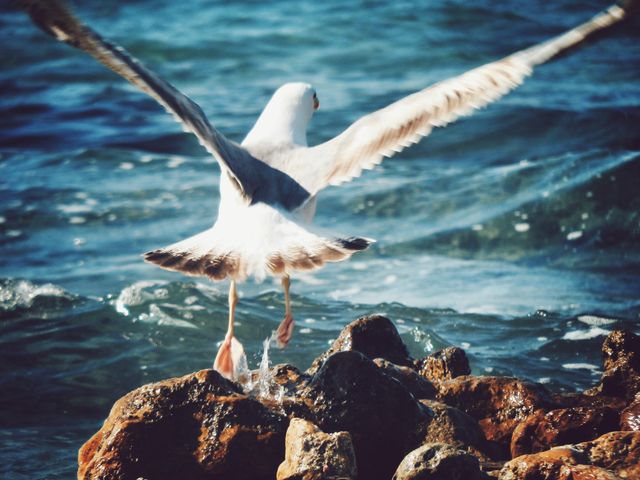 Giuseppe (@altair84), meanwhile, glided safely into second with 425 votes for his super shot with a super moon. This flock of birds flying in front of an enormous moon was otherworldly, bordering on mystical.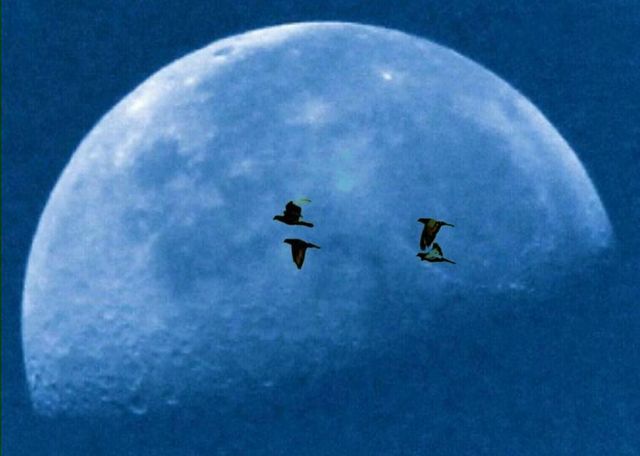 Perched in third with 411 votes was Tman (@t3insul), with a photo of terrific composition. The layers of colors and textures in this shot are astounding, with the mercurial water's surface leading up to a fiery fence of weeds beneath a canopy of thousands of bird silhouettes. There is so much going on in this photo, but it all comes together for a powerful net effect.
The Jury's Pick of the best entry that didn't place in the top 10 was this spectacular shot of two skydivers by Debbie (@ddw13). This shot was too awesome for words, with not only a great angle on these free fallers, but also an awe-inspiring backdrop with rays of sunlight bursting from behind the clouds. Debbie had some divine fortune indeed when she captured this one.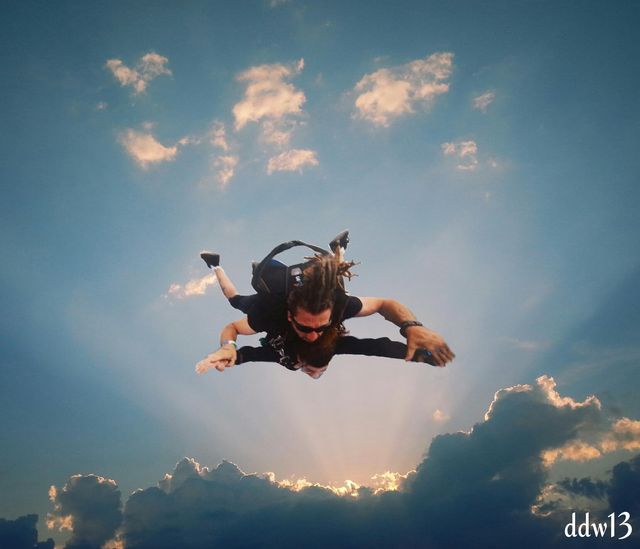 Thanks to all of our users who participated in the contest this week. The entries were stunning from top to bottom, so be sure that you don't miss the rest of the top 10, all posted below. Leave a comment to let us know which was your favorite!