Over the past week, users have been clashing swords in the artistic arena, testing each other to see who could come up with the most amazing drawing of an Amazon Warrior using PicsArt Drawing Tools. In total, 255 drawings entered the fray, with all kinds of depictions of the Amazons, warriors whose all-female tribes battled at the edges of the ancient Greek empire. The drawings came out looking so stunning, stylistically and technically, that they really blew the roof off of preconceived notions of what is possible on mobile devices. Our community voted to choose the top 10 winners, who we present to you starting from the top.
Anna Daniela (@takis55) can raise her spear high this week, as no one came close to matching the 879 votes she earned for her work. Many entries crumbled before the quivering arrow of her Amazon, which she drew in beautiful detail. Her coloring, lighting, contours, and emotional expression were all on point, and the result was truly the contest's best entry.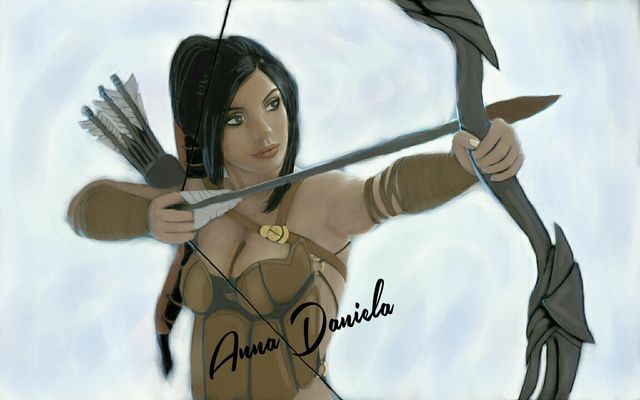 Our first runner-up was user DolceMonik (@monicalaloca), who got 417 votes for her drawing of Wonder Woman, though she was certainly not the only user this week with knowledge of the super hero's Amazon origins. Several other users submitted Wonder Woman drawings, but DolceMonik's was the most popular. Her popularity had nothing to do with luck, however, since her talents have won her top 3 finishes in the recent Alien Drawing and Motorcycle Drawing Challenges.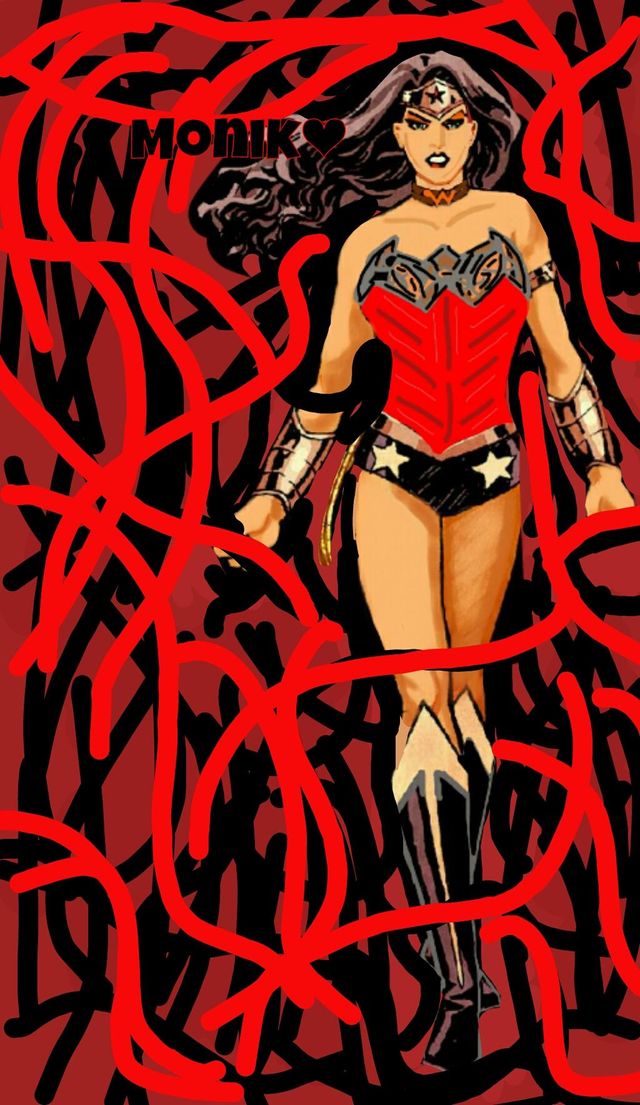 In third place was leah taylor (@leahtaylor), whose blade cut just inches short of second places with 295 votes, only 23 votes shy of a silver medal. Taylor put a lot of effort into creating a complete and well-detailed drawing, taking the time perfect the light and textures of her jungle waterfall backdrop. To have that scenery behind her very impressive warrior made her drawing one of the contest's most formidable entries.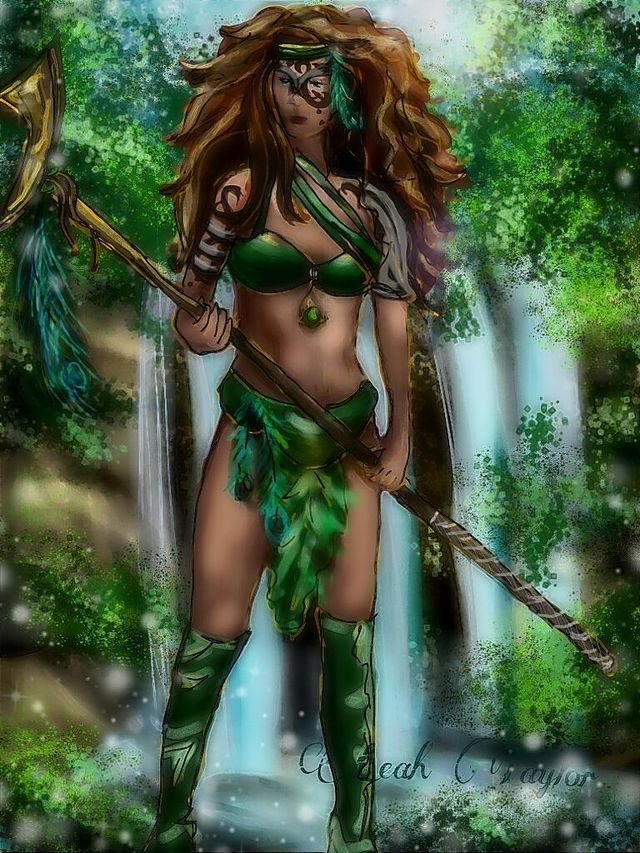 The Jury's Pick for the best drawing that didn't get enough votes to place in the top 10 is this amazingly realized Amazon warrior stepping through the jungle, by Umit Kaya (@umitt). Umit let all of his talents shine, nailing stunning detail down to the shadows of the branches above being cast on his warrior's torso. Furthermore, Umit tapped his imagination to come up with a very creative scene, anchoring his warrior with mythological beasts trailing her on either side.
Artists truly produced an army of amazing Amazon warriors, so be sure you don't miss the rest of the 10 best below. These contest winners were the last drawings standing on the battlefield, so let's give them their due applause. Thanks to everyone for your creativity and enthusiasm. We'll see you all in the next contest!