Lighthouses pierce the horizon to mark the location where earth and sea collide. Some feature colorful paint schemes, while others boast spiraling patterns in black and white. The actual height varies as does the overall shape. Each structure is unique, making them fun to discover and photograph. In the United States alone, there are approximately 700 active lighthouses. Of course there are hundreds more throughout the world. All it takes is one or two to start your collection of Lighthouse images.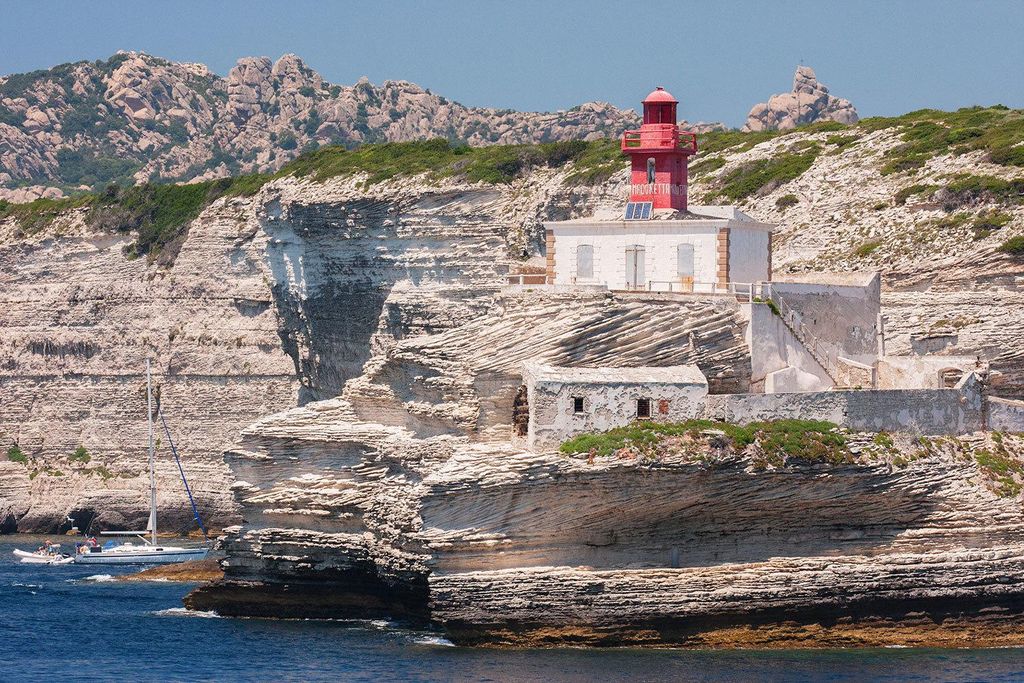 The light spinning inside the tower was designed to alert sailors of the nearing coast. Each revolution takes approximately one second. By setting a slow shutter speed of several seconds, you can capture multiple rotations of the beam. The low light of sunrise and sunset will enhance the appearance of the light cutting through the darkness. Keep in mind, these types of long exposures work best if the camera is supported by a tripod.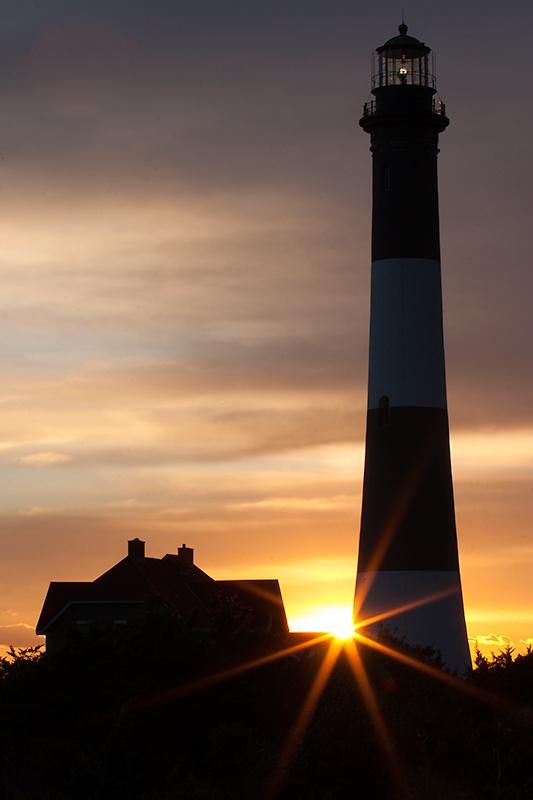 Lighthouses are a terrific subject to practice various methods of composition. A rocky shore for example, can be used as a leading line. Notice how the eye travels through the frame before finally reaching the tower. The placement of your lighthouse will make a big impact to the overall success of the photo. Rather than simply centering the subject, I found the rule of thirds to be more effective. While you're exploring different options, be sure to try shooting in horizontal and vertical orientation as well.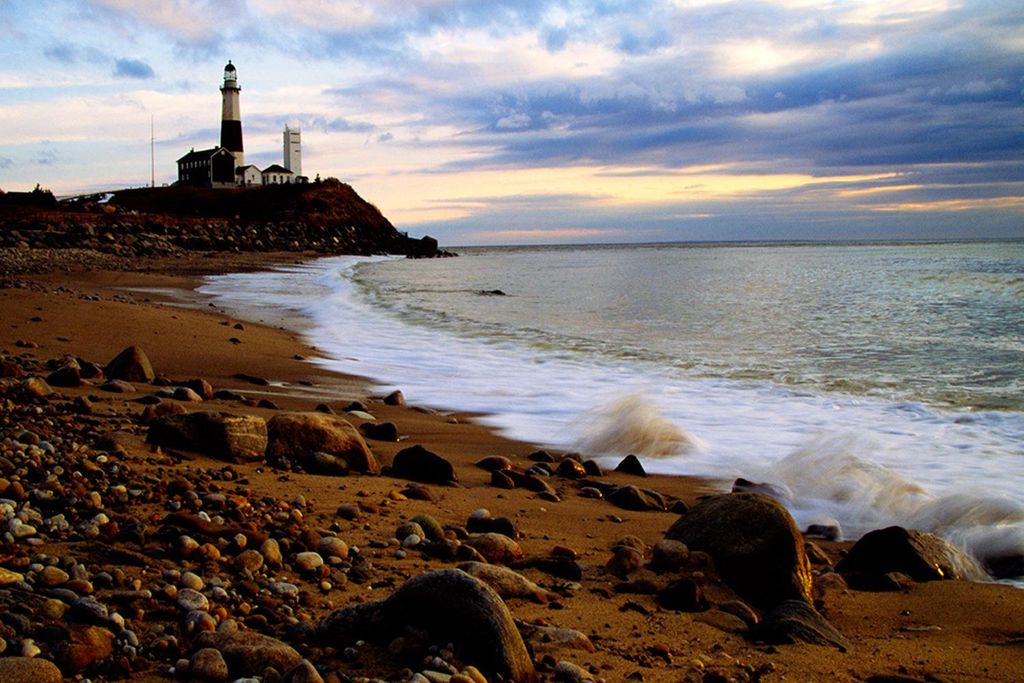 While an actual anchor isn't necessary, look for objects that can be used in the foreground. When you add visual interest at the bottom of the frame, it strengthens the entire composition. This can be a man made element like the example below, or a natural resource such as wildflowers. If something of interest isn't immediately evident, be sure to walk around the entire structure. Get down low to check for unique angles that might have gone by unnoticed. To keep everything sharp, you'll want to achieve great depth of field with an aperture around f11.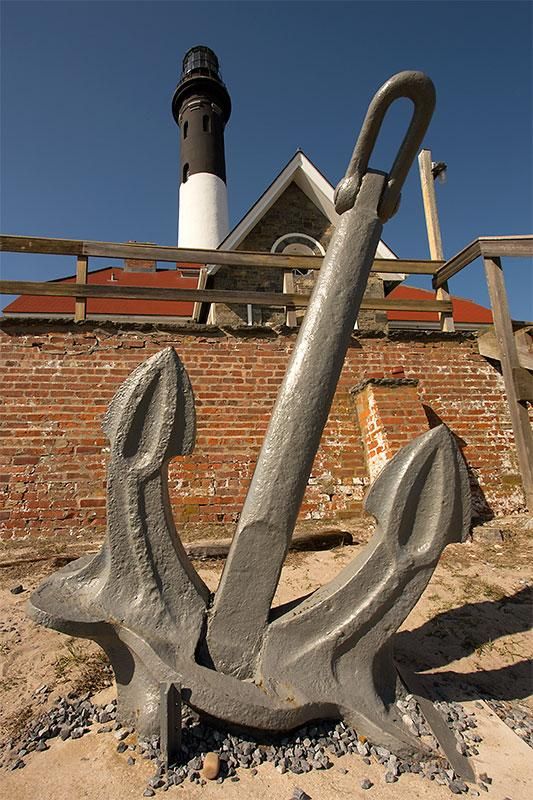 During your visit, it can be fun to try different perspectives and even lenses. A fisheye lens for example will grossly distort the reality of the scene. Another alternative is to position yourself directly beneath the tower and shoot straight up. There are no definitive rules for a successful lighthouse photo, so don't limit yourself. Try something new, and you just may discover a perspective no one's seen before.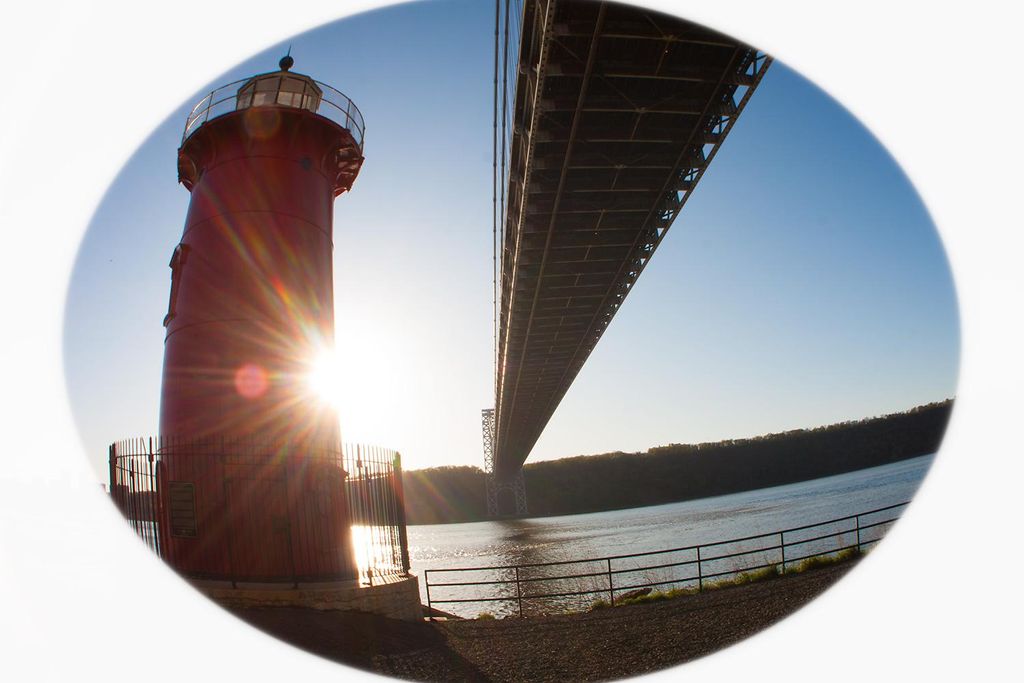 A number of impressive lighthouses are only accessible by boat. The Robbins Reef light rests on a small island between New York and New Jersey. To photograph it, one can take the free ride on the Staten Island Ferry. In order to take advantage of the dramatic light, I planned my trip at sunset. Since the boat was moving, a fast shutter speed of 1/1000 was necessary. Anything slower would have led to blurry images.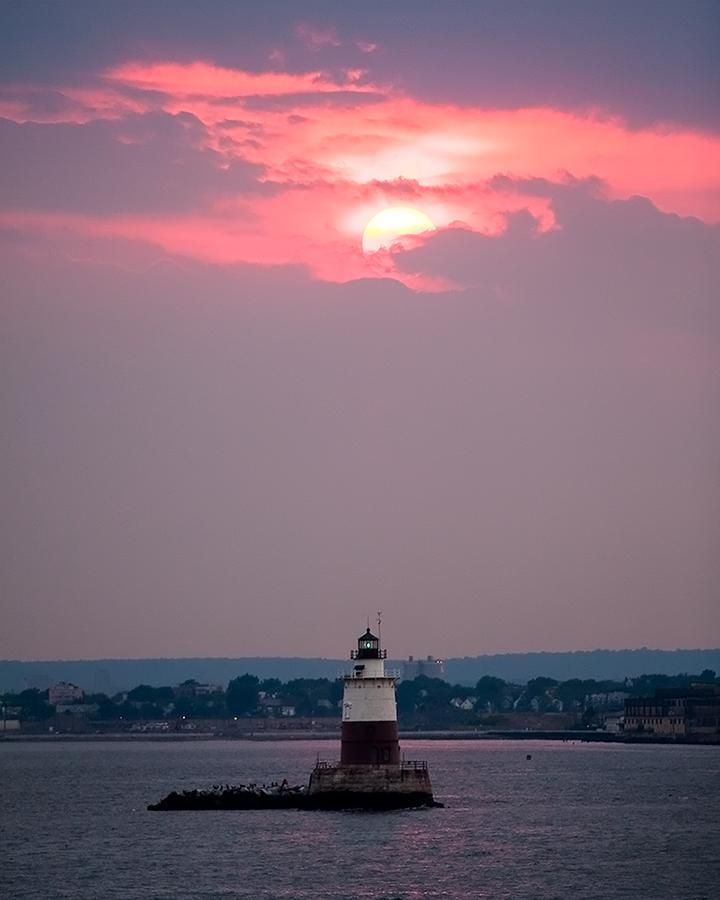 Many of these lighthouses have incredible history dating back hundreds of years. When on location, I to capture the surrounding signage and historical facts. Facts like the year it was built, or how it was used in the past can be used in your captions or photo essays. These little details make for a more complete story, and are worth stopping for. You may even want to include yourself in a few frames.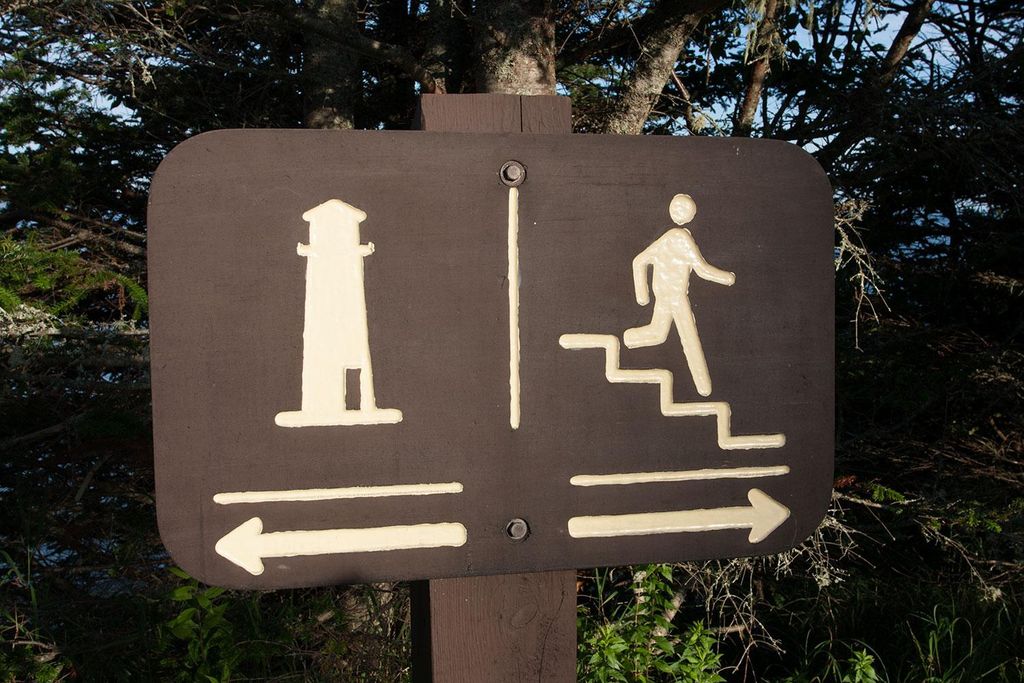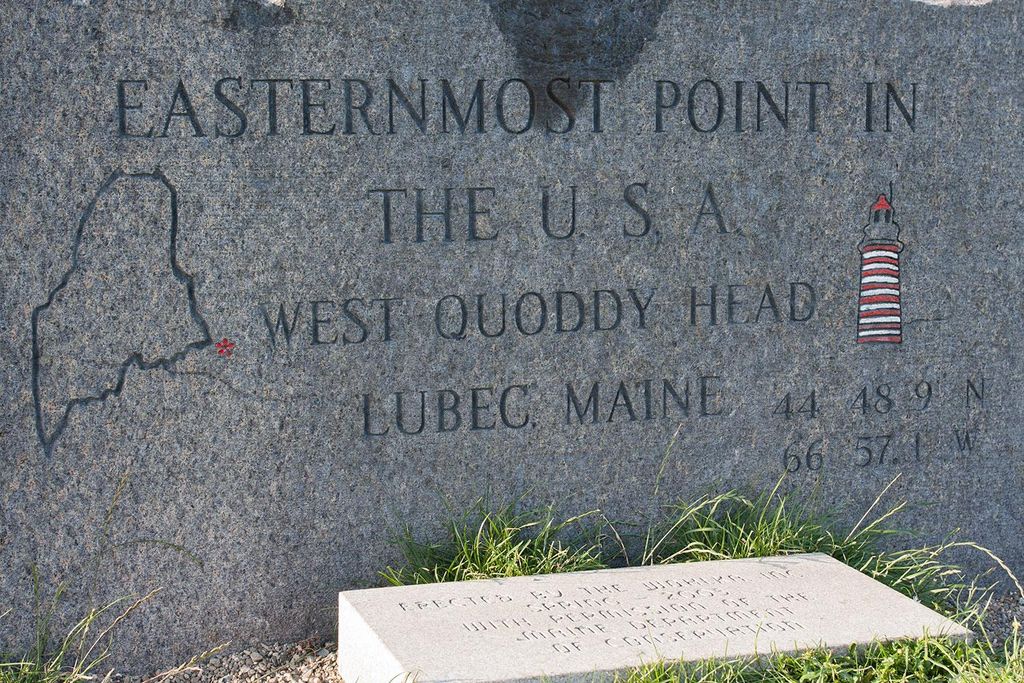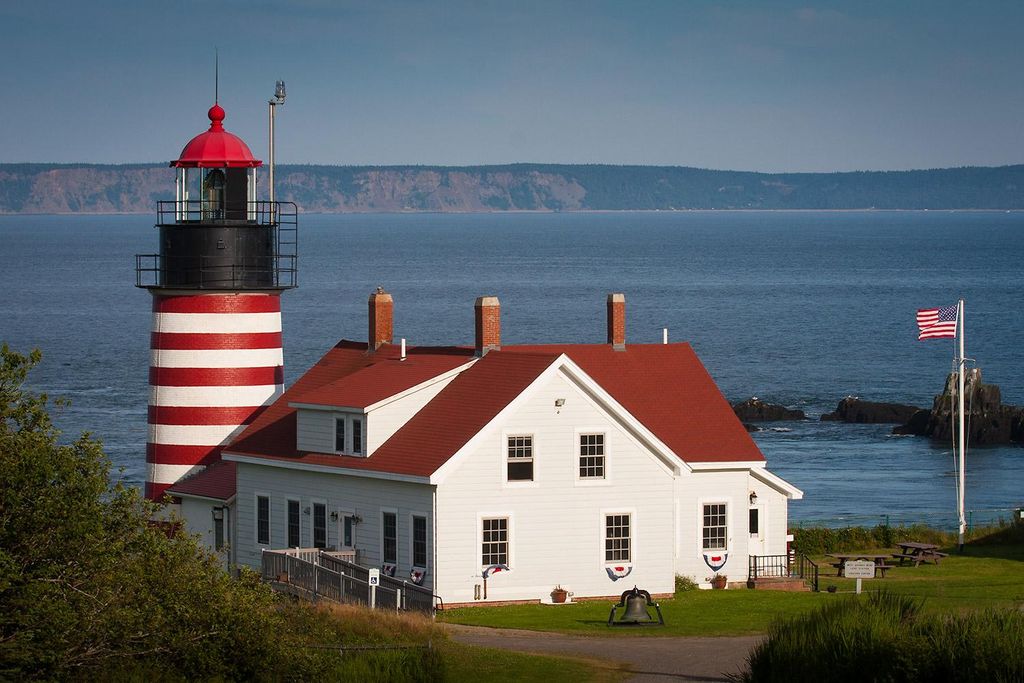 Photos and Text by Chris Corradino