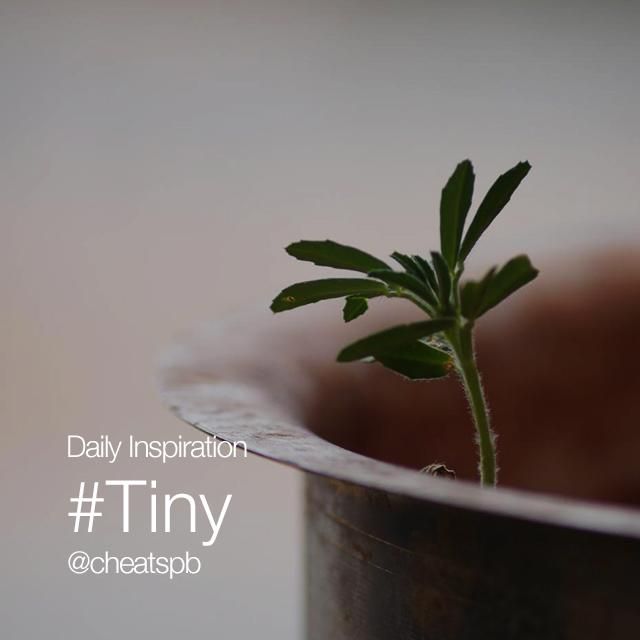 Today's Daily Inspiration is all about teeny-tiny things. Get up close and personal with your subject and share your shots with the hashtag #Tiny!
In order to discover an interesting subject, you'll need to pay attention to the small details around you—a water droplet on a glass of water, the way light reflects off a handful of coins, or the tip of a sharpened pencil. There are interesting things to photograph all around you; all you need to do is pay attention!
Once you've captured your shot, share it with the hashtag #Tiny, and we'll round up our favorite tiny images and feature them tomorrow in the app.