This week's Drawing Challenge is a guitar drawing contest, and it's going to take some real skill to draw a 6-string worthy of a virtuoso. Guitar is beautiful, its body's organic shape is crafted precisely to achieve the optimal acoustics necessary to achieve that colorful warm sound, we all love. These pieces of arching wood and the smaller mechanical details of a guitar can be really tricky, because they have to look just right for your drawing to be convincing. Thankfully, we have prepared a step by step tutorial to guide you for the big stage.
Step 1: Draw the Basic Shape
Draw a very rough outline of your guitar, sketching the basic elements including the neck, body, and strings.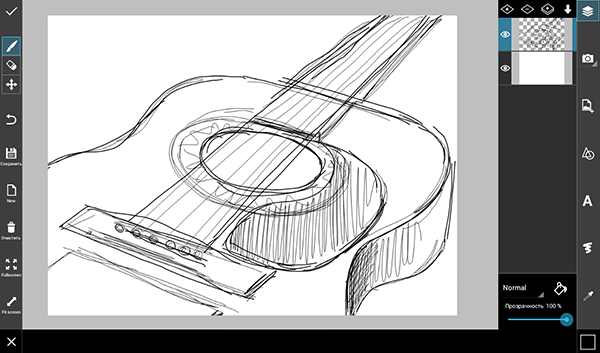 Step 2: Trace A More Precise Outline
Reduce the opacity and create a new layer. Trace a more precise outline, firming up your guitar's final shape.
Step 3: Finalize Your Outline
Reduce the opacity and create a new layer. Trace a final outline in deliberate strokes, ensuring that your drawing is as smooth and clean as possible.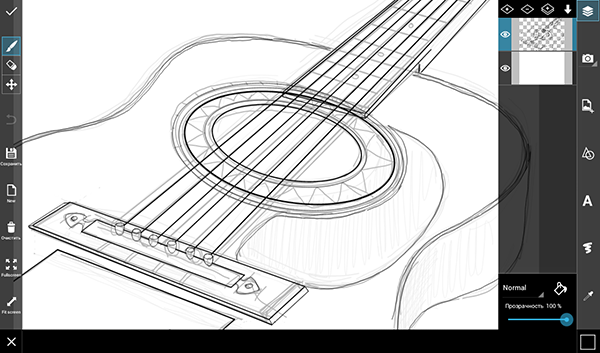 Step 4: Adding Basic Colors
Hide previous outlines and add 2 layer. Use one to create a background color in the back, and the other to color your guitar. Only worry about the basic colors.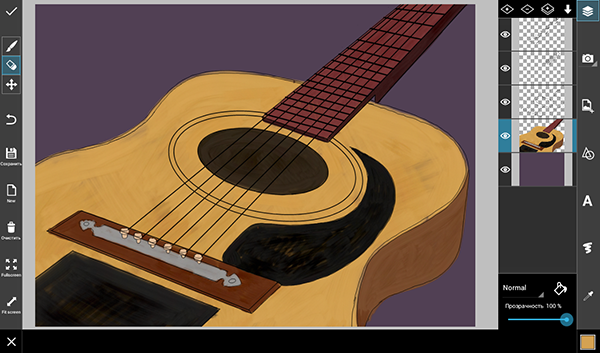 Step 5: Shading, Lighting, and Accents
Guitars are smooth and reflective, so brush with darker and lighter color tones to add shading and lighting to your guitar. Use gold to add accents around the edges and to the pins holding your strings.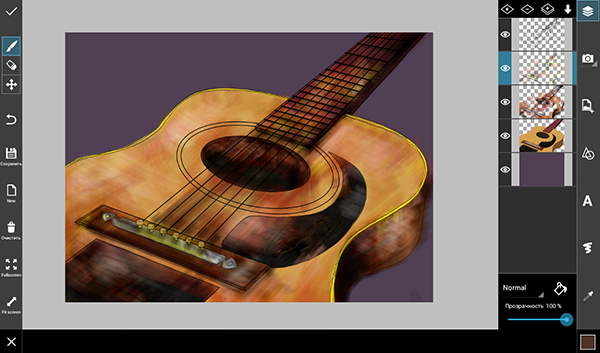 Step 6: Add Details
Add any final color details or design you want on your guitar. Use dark and light brush strokes side by side to give your strings depth and do the same to add shadows under each of the frets along the neck of your guitar.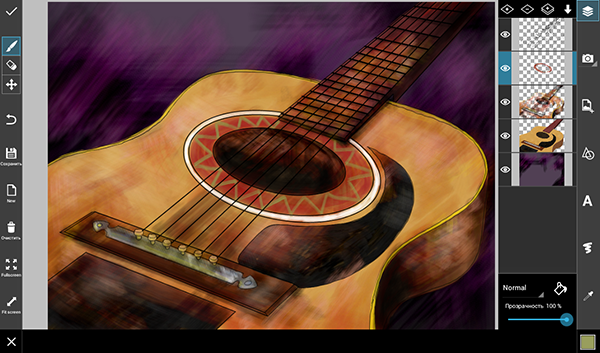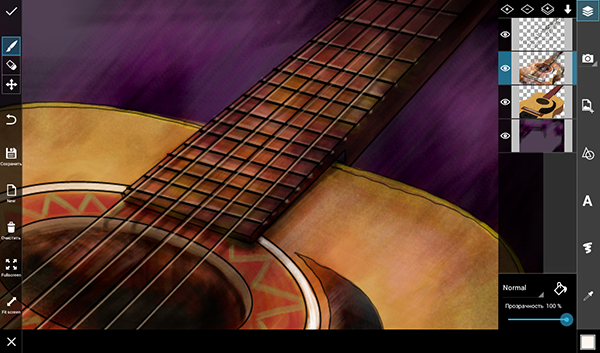 Step 7: Add Atmosphere to Your Background
Use foggy contrasting colors to create an atmosphere in your background. Think of a smoke machine under the colorful lights of a well-lit stage. Your guitar is now ready for its first gig!