Oleg Oprisco has captured the world's attention with his fantastical images, crafted almost entirely by hand without computer-generated effects.
Born in the Ukraine, his creative knack for visual storytelling has captured the imaginations of people around the world, and it's not hard to understand why.
Flamboyant costumes, oversized props, and a rich color palette are hallmarks of the universe that Oleg has created through his photography. Look at his stunning photos, and read our interview with him to find out how he does it.
You can see more on Oleg's website and Facebook page.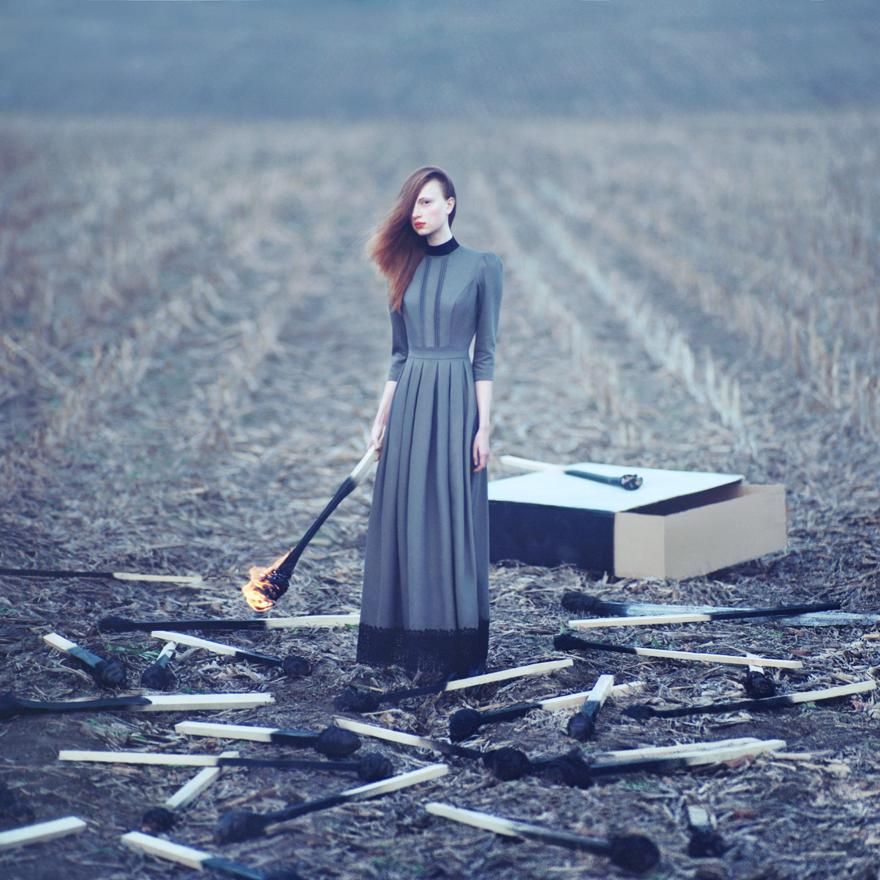 When did you start creating fantasies through photography, and what inspired you to do it?
I was born in the small town of Lviv, in western Ukraine. When I was 16 years old, I began working as an operator in a small photo lab. I started taking photos of friends and acquaintances. At age 18, I moved to Kiev, where I became an assistant to a well-known advertising photographer. We worked together for three years, but that work did not bring me pleasure. There was no creativity, only commerce. At one moment I wanted to try something else, so I tried to do several portraits with an old film camera—a Kiev 6C—and that's how everything started. I still often use this camera.
Where do you get your ideas from?
Each of my photos is a scene from real life. That is the perfect source of inspiration for me because there is so much beauty to it. Perhaps on my way to work, observing the world around me could inspire my next photograph. Of course there are changes that I add to the reality, such as characters, props, location, and light. I am constantly involved in a search for inspiration and ideas. We live in exciting times. Everything that happens in our lives is a unique source of inspiration. There's no need to steal someone else's idea. Rest assured that any artist from the 18th or 19th century is very jealous of us. We can live anywhere and create anything and show it around the world. Everything is in our hands.
Your shots seem to have a realness to them. How much of what you do is real and how much is done on the computer?
I spend a lot of time preparing for the process, so all the effects are real. Of course, each frame is scanned and edited on the computer, but the base is created on the filming location. The post-processing on the computer cannot make anything good if the original photo is bad.
Do you make your props yourself?
I've found it ideal to do everything myself. I come up with a concept, create the requisite clothing, choose the location, and direct the hair and makeup.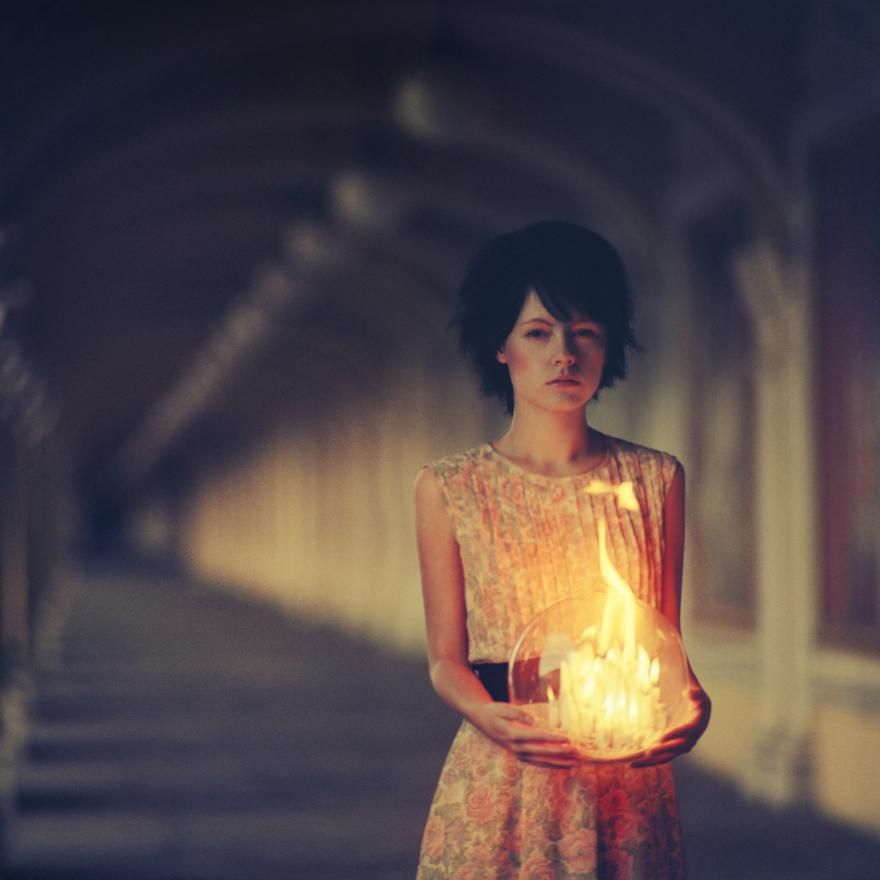 You have a beautiful color palette throughout your work. How much planning and work goes into your color palette?
When I was working at a photo lab, I would look at hundreds of photos a day trying to understand what clients wanted and needed; warmer, richer, brighter images always had better success. I think I use this experience now. Before shooting, I plan the overall color scheme. According to the chosen palette, I select clothes, props, location, etc, making sure that all of it plays within a single color range. On the other hand, the color is only an addition to a good idea. I am very pleased that my photos are known first because of the story in the images.
Are there recurring emotional themes in your art that you have noticed, and could you share some of your thoughts on that with us?
I try to put thought into every frame, but I think it is important that everyone in the audience relates to the photos in their own way, so I do not give names or descriptions to any photos.
Ideally, a photo creates a feeling like watching a movie or reading a book—the experience of a story.
What is the most fun you have ever had on a shoot?
I have a lot of difficult concepts so the most fun is after, when a long preparation is transformed into a good photo.
What's the best lesson you have learned about photography since you started?
I think the biggest obstacle for photographers is laziness, so the best advice for photographers is: shoot, shoot, and shoot some more. What else is there to say? Freedom, happiness, money…all of this will come after you let go and just shoot.