George Byrne is from Sydney, Australia and has been based in LA since 2010. Byrne started using Instagram as a visual scrapbook in 2013 (@george_byrne) which has evolved to become an important and popular extension of his art practice. He currently has an exhibition entitled Urban Abstract, at the Australian Consulate General in New York. I met up with George in LA to discuss his work and before we launched his daily remix on PicsArt.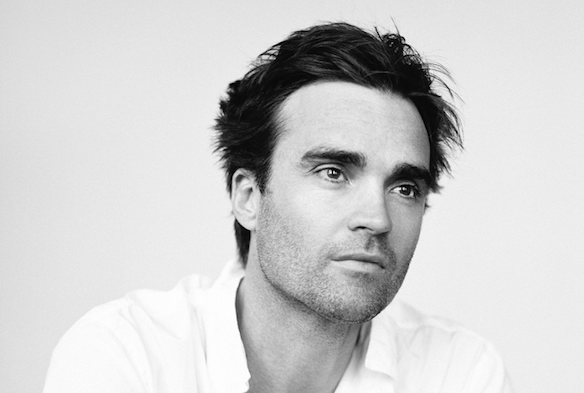 Your prints make me smile. Where do you find beauty?
Mostly in nondescript, urban spaces.
What are your favorite colors?
Blue, pink and green.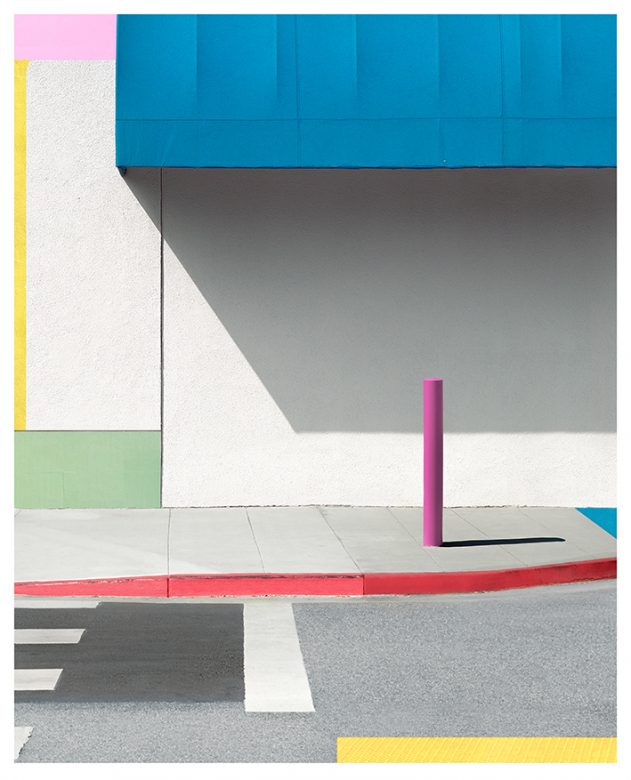 Your art looks very Californian do you agree?
Yes, definitely. I live and work in LA so most of my pictures are taken here. The light, color and surfaces I concentrate on are all quintessentially Southern Californian.
What is your signature as an artist?
I think the capacity to approach photography in a deconstructive way. To be unbound. I try to reclassify and reimagine banal urban spaces with the intention of instilling the subliminal and sublime in everyday things.
Was there a particular moment in your life when you decided that being an artist is something for you?
No I honestly think the people out there who are mad enough to try and make a living out of being an artist (of any sort) generally have no say in the matter. It's just built into your DNA, like your sexuality is, or your nature. Whether you get there or not, boils down to that combination of timing, talent, luck and/or an obsessive amount of hard work and focus. I always knew I was good at the arts, that it was my thing, so it just took me time to sort out how I was going to approach the whole thing. I'm a musician as well so I spent 20 years of my life juggling art and music, it's been the last 4 years that I truly lasered in on getting my fine art practice cooking properly. And that's been a really satisfying thing to achieve.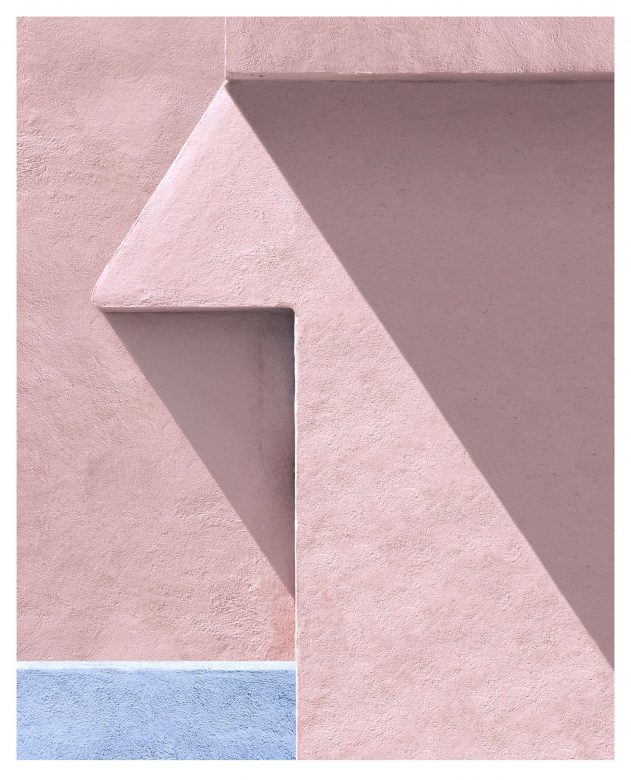 Can you describe your creative process?
It's very haphazard really. I always have my cameras in the car when I drive around the city (Los Angeles). I'm always keeping an eye out. My images I take are of the urban environment I live in around East Hollywood.
You recently supported a few charities can you tell us more?
I really like to take every opportunity to donate work in order to support causes given I don't have much time to actively participate in volunteer work. In the past year I've had the honor of working with The Art Of Elysium, UNICEF & The Fred Hollows Foundation.
How would you describe your art?
I'll quote my BIO!:
George Byrne uses medium format film to create large-scale images that depict everyday surfaces and landscapes as painterly abstractions. Byrne's keen interest in the deconstructive principles of abstract painting paired with a sharp compositional eye results in photographs that provide a contemporary perspective of L.A.'s architecture and landscapes, investigating the subliminal and sublime in the everyday world around us.
Online offers a lot of new possibilities for artists. What would you like to try with the PicsArt community?
Yes it does and I'm so excited to have the opportunity to work with the PicsArt community! I'm keen to see how my work can be reinterpreted and re-imaged by a whole bunch of people with a different set of skills to mine.
Any particular advice for young artists and photographers out there how to capture something unique? How to find your niche?
My advice is to find a subject you are drawn to and really explore it. Take thousands of photos, paint as many pictures as you can. Open your mind to all your creative influences. I think most artists start out by imitating their idols and over time, if you keep on grinding, your own thing will gradually emerge, and then you are flying. I found my niche through repetition and persistence and approaching photography in an unconventional way.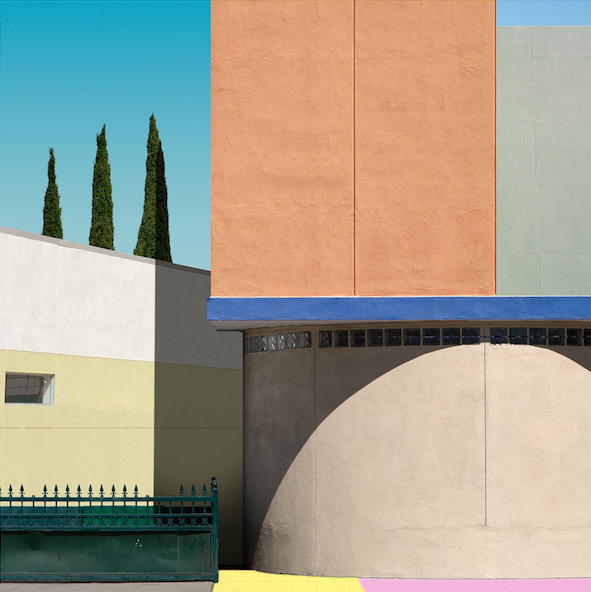 Your family is also in the arts?
Yes I also have a painter (Alice Byrne) and an actress (Rose Byrne) in the family!
What do you do when you don't create art?
Sit around, play my guitar & read the paper.
What is the perfect soundtrack to your art?
Probably one of my own songs given they float out of an adjoining part of the same brain!
You use a lot of pink shades in your work. Is this your feminine side?
I do love the color pink, it's an incredibly dynamic, affecting color.
If that means I'm in touch with my feminine side then I definitely am! I also have 3 sisters so maybe that has something to do with it.
Tell us about your recent exhibition at the Australian Embassy in New York?
The works on show at the Australian Consulate are a selection from my most recent series – New Order. This series was really focused on reducing the LA landscape to flat planes of color. I was looking to take this idea of reclassifying ordinary urban spaces and distil it further by focusing more on the colors and surfaces themselves. When it comes to photography, if you choose to you stop utilizing depth, you are basically left with flat shapes, color, contour & texture
– much like a Matisse cut-out – in employing
this approach I found I had more freedom with composition. While the images remain portraits of the city, they also become more abstract in their intention – based on a true story but open to interpretation.
Check out the submitted images to the challenge on PicsArt here!  https://picsart.com/challenge/ircgeorgebyrneurbanabstract
PicsArt photo editor, collage maker and sticker maker is a totally new kind of creative community, with over 100M+ monthly users. PicsArt has collaborated with brands like Dior, Jared Leto's band Thirty Seconds To Mars and Lindsey Stirling. Supermodels Izabel Goulart, Doutzen Kroes, and Natalia Vodianova have shared PicsArt remixes on their social media. Download the app to get in on the action!